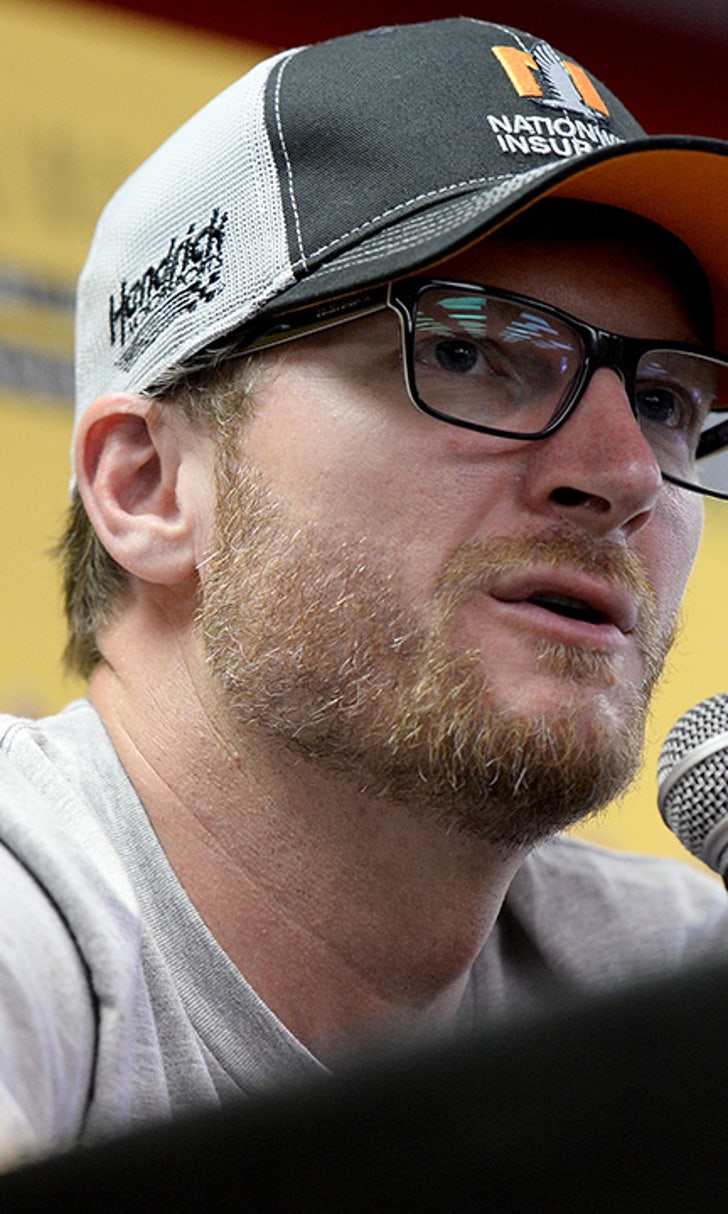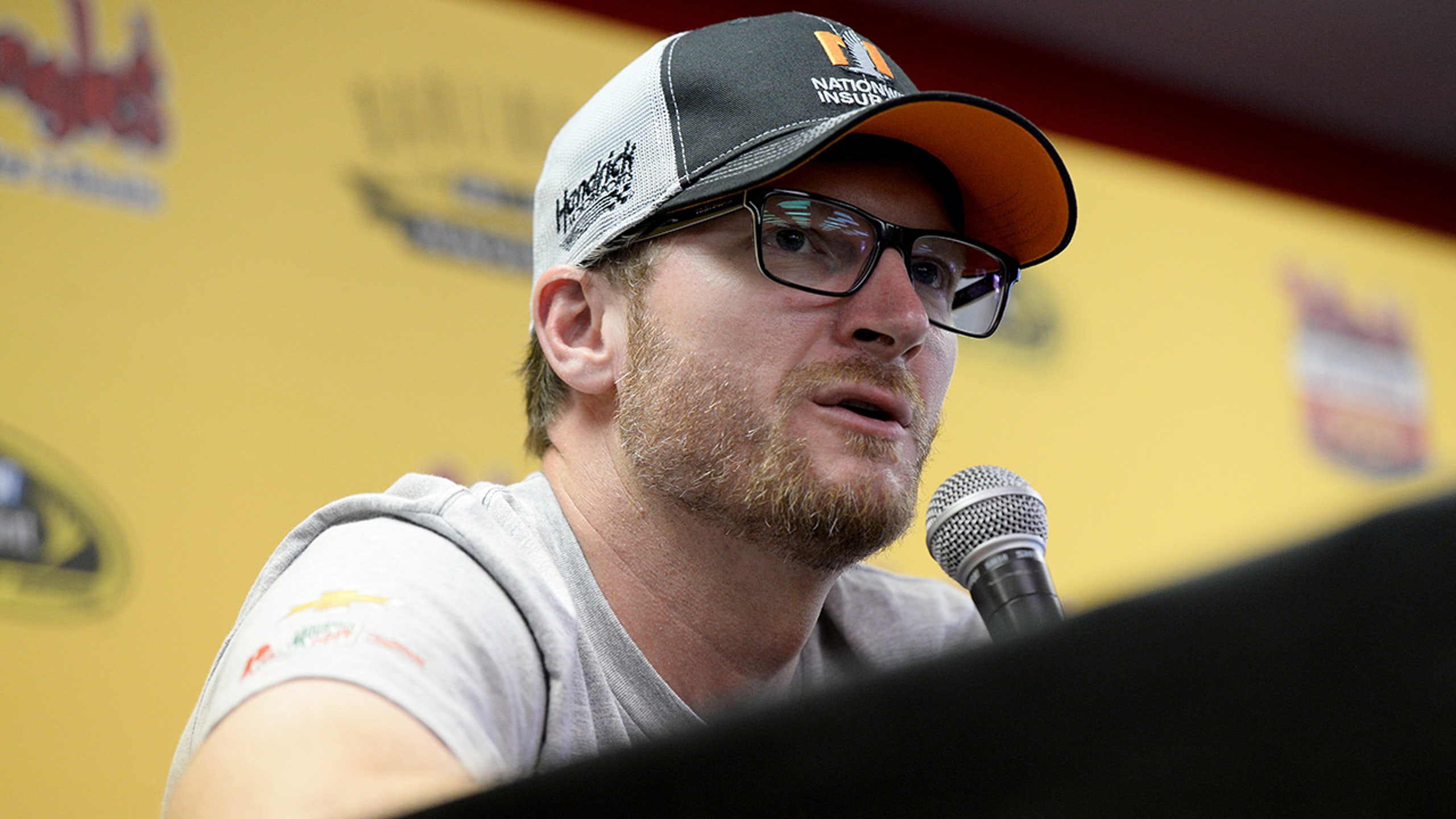 Dale Earnhardt Jr. 'getting better,' will be on No. 88 pit box at Dover
BY foxsports • September 27, 2016
Jeff Gordon will be back in the No. 88 Hendrick Motorsports Chevrolet in Sunday's Citizen Soldier 400, but the bigger news is that Dale Earnhardt Jr. will be back at the track, as well.
Earnhardt announced Monday on his Dirty Mo Radio weekly podcast that he will join the team atop the pit box at the Monster Mile.
He admitted it's going to be difficult being at the track and not climbing in the car, but wanted to be there and support his team.
"It's going to be different, tough ... maybe not a ton of fun," said Earnhardt on "The Dale. Jr. Download." "It's a bit weird to not be in the car but to be at the track when you're a driver. You don't know what to do with yourself. But, I'm gonna try to support the guys and learn a thing or two."
After another evaluation last week, Earnhardt noted that he's almost back to being fully-functional as a normal person.
Now, the focus will shift to getting him back to being a fully-functional Sprint Cup Series driver.
"My doctor talks about getting me back to being a normal person, and then there's work in getting me back to being a race-car driver," he said. "We're almost back to where I'm a normal, functioning person with no issues. But to become that guy I need to be inside the car, we have to train my senses to be really perfect."
And that starts with tougher exercises and routines to get him to that point.
"I'm going to be doing some stuff that would be really hard for anyone to do to try to improve the balance, response time and how quickly I'm reacting to things," he added.
Earnhardt also talked about going to a couple birthday parties recently, which was also good exposure for his symptoms.
"I went to that birthday party and had tons of exposure with 15 little kids hollering and carrying on in one room," he said. "Those environments are good for me. Basically when I get into these environments, the symptoms I have now are balanced. It's getting better."
This weekend at Dover, Earnhardt says he will be receiving that same type of exposure, which will continue to help the healing process.
"The only thing that triggers the symptoms is going somewhere I'm unfamiliar with and going somewhere where it's busy," he added. "I'm gonna go to the race track and get that same type of exposure."
---
---