Crews might be key to winning Cup
BY foxsports • November 18, 2011
Steady rain disrupted the on-track schedule at Homestead-Miami Speedway on Friday, wiping out the first day of practice for this weekend's NASCAR Sprint Cup season finale Ford 400.
But the two teams vying for the championship trophy insist it's still business as usual.
"It really doesn't change anything,'' Darian Grubb, crew chief for title contender Tony Stewart, explained with a smile as he watched people scurry for cover from the bad weather. "We feel like we came prepared (for the race) even before the rain.''
With limited time on track this week, preparation and a crew chief's notebook of secrets and setups might be what ultimately decide the championship in one of NASCAR's closest title competitions in years.
"If we got no practice today and we just had to go out there and qualify and race, I would put (crew chief) Bob (Osborne) and my guys up against anyone in the garage to make that car good,'' said Carl Edwards, who holds a meager three-point edge over Stewart in the standings.
"They're very good at simulating the setups and coming up with something that will work, so I guess as a team we're definitely better than we were a while back at that.''
It will be important this weekend.
Both drivers have had success at the 1.5-mile Homestead-Miami Speedway — Edwards, more recently. His Roush Fenway Racing team has won seven of the 12 races here. Edwards has two of the wins, including last year, and has finished worse than eighth only once — a 14th-place showing in his first start here in 2004.
Stewart, likewise, has two wins (1999 and 2000), but his statistical success dropped off after the speedway added gradual banking and repaved the track in 2003.
Since then, he's had four finishes of 15th place or worse, including a 22nd (2009) and 30th (2007).
Edwards is the all-time lap leader (441 laps in three races). Stewart is second with 385 laps led in eight races. Edwards' 190 laps led en route to his 2010 victory was one of the most dominant efforts ever at the track.
"Definitely last year's race setup is going to apply directly to this year for us,'' Osborne said. "We plan on starting right where we left off setup wise and trying to improve that setup for this race.''
The game plan doesn't change for Grubb's crew, either.
"We go down there like we do each week to shoot to be the fastest car off the truck, fastest car in qualifying and fastest car in the race.'' Grubb said. "The pressure is the same. This week there is a little more on the line, but the majority of that we just put on the driver's shoulders because we still do the same job in the pits every week.
"I feel really good about them (chances) with Tony Stewart driving the car.''
The rain is expected to move out of the South Florida area overnight. The first Sprint Cup Series practice session has been rescheduled for early Saturday morning with final "happy hour' practice just before lunch and qualifying in the afternoon.
"It's not a big drama,'' Stewart said of Friday's washout. "When we get on the track is when we get on the track. I'm confident we have a good Office Depot/Mobil Chevrolet for this weekend, and Darian (Grubb) feels the same way.
"It just makes me calm.''
---
---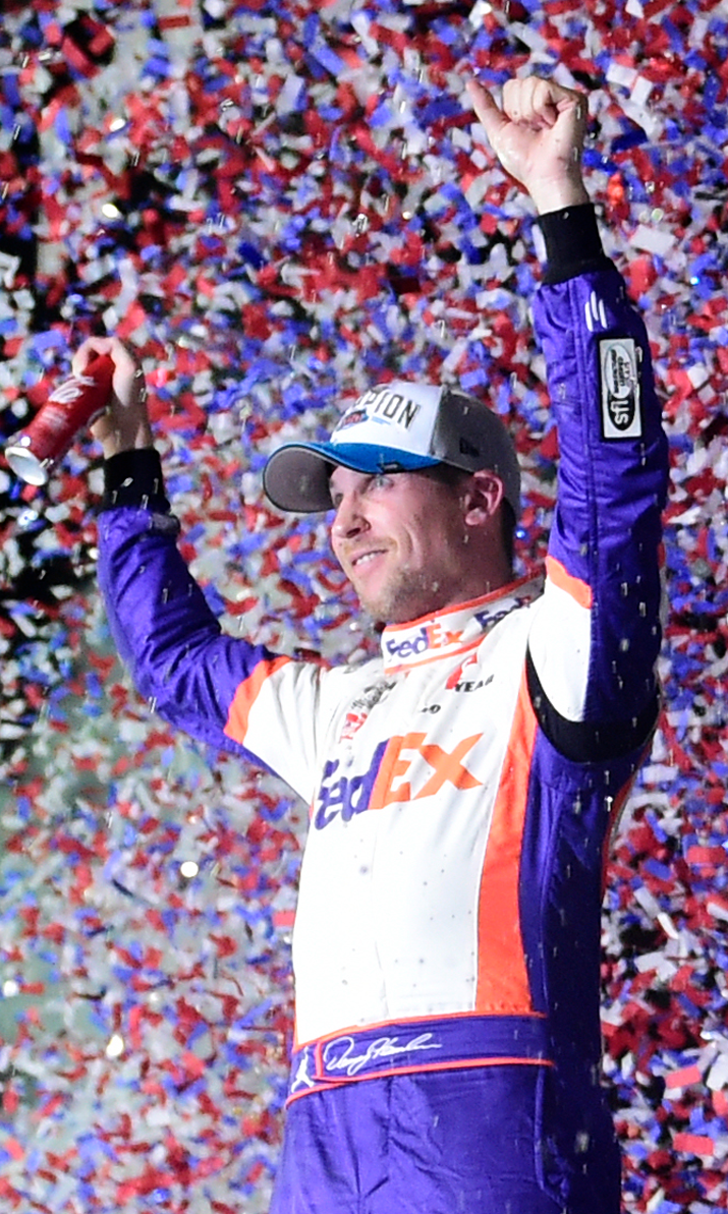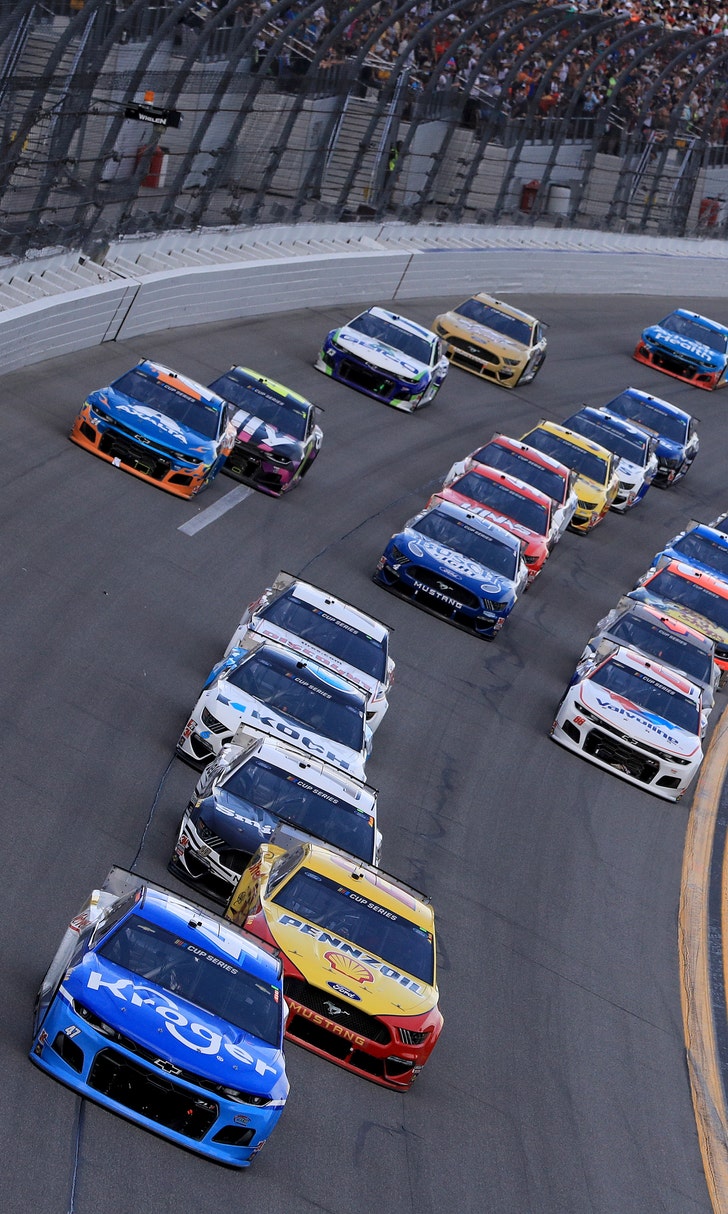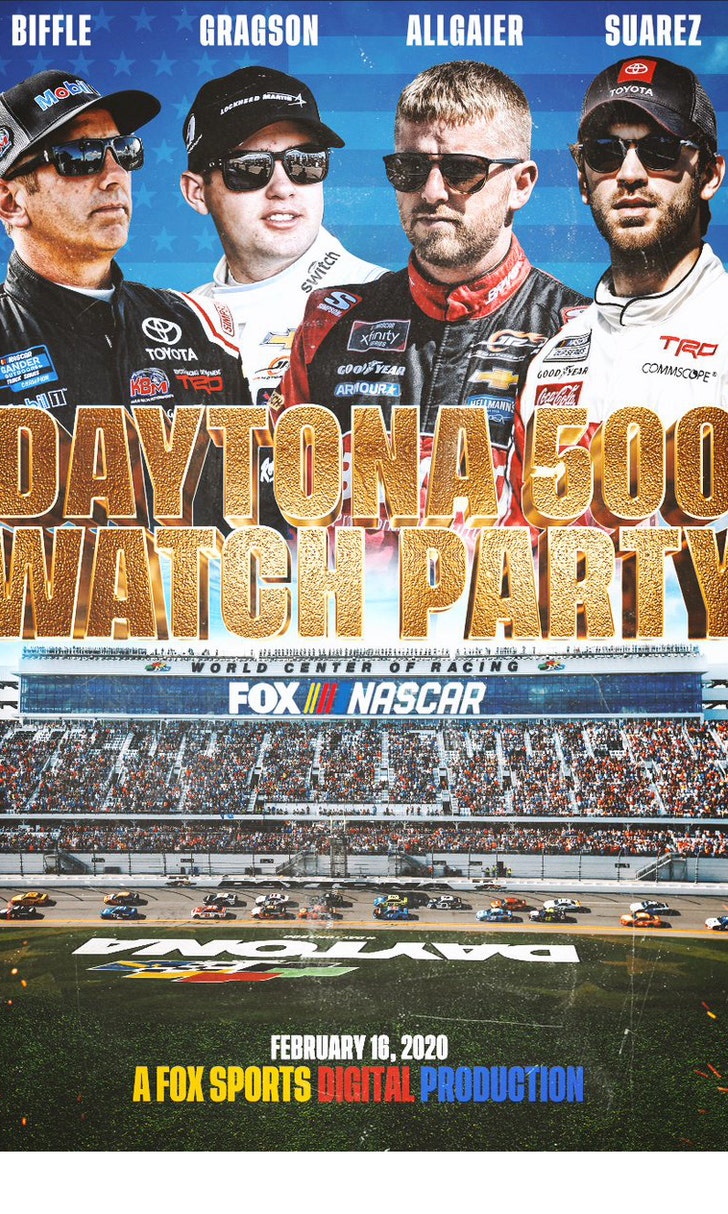 The Daytona 500 Watch Party!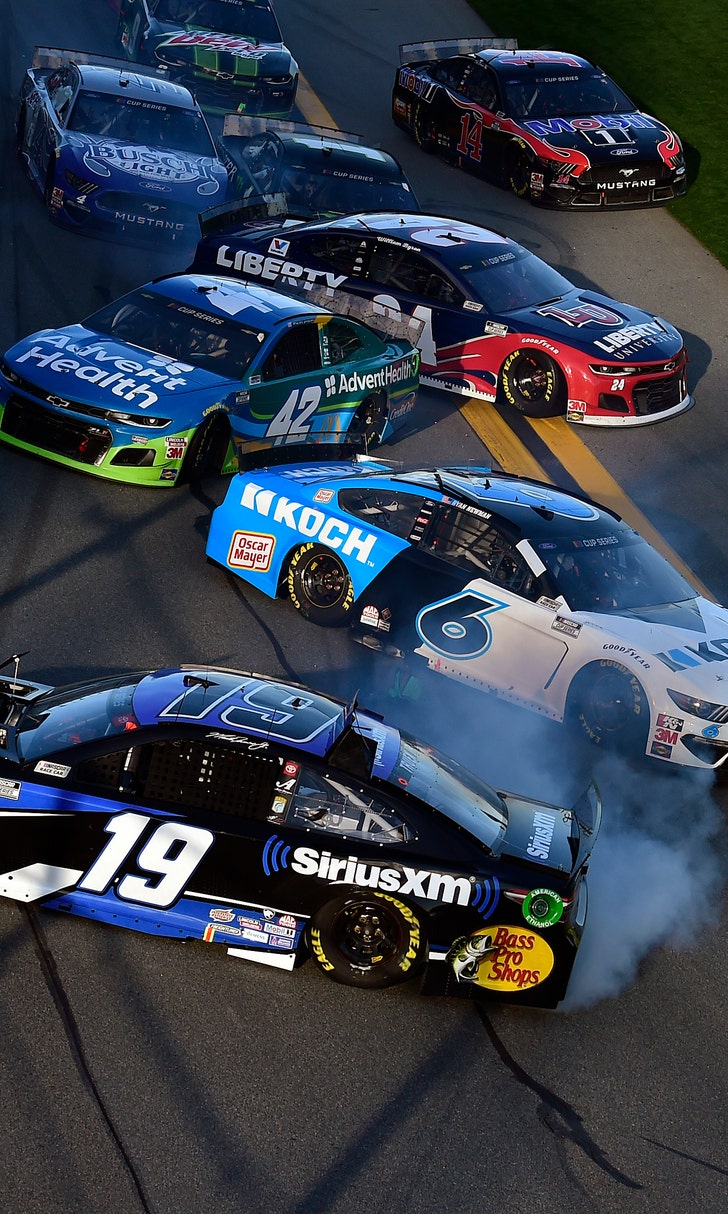 The Numbers Game At Daytona