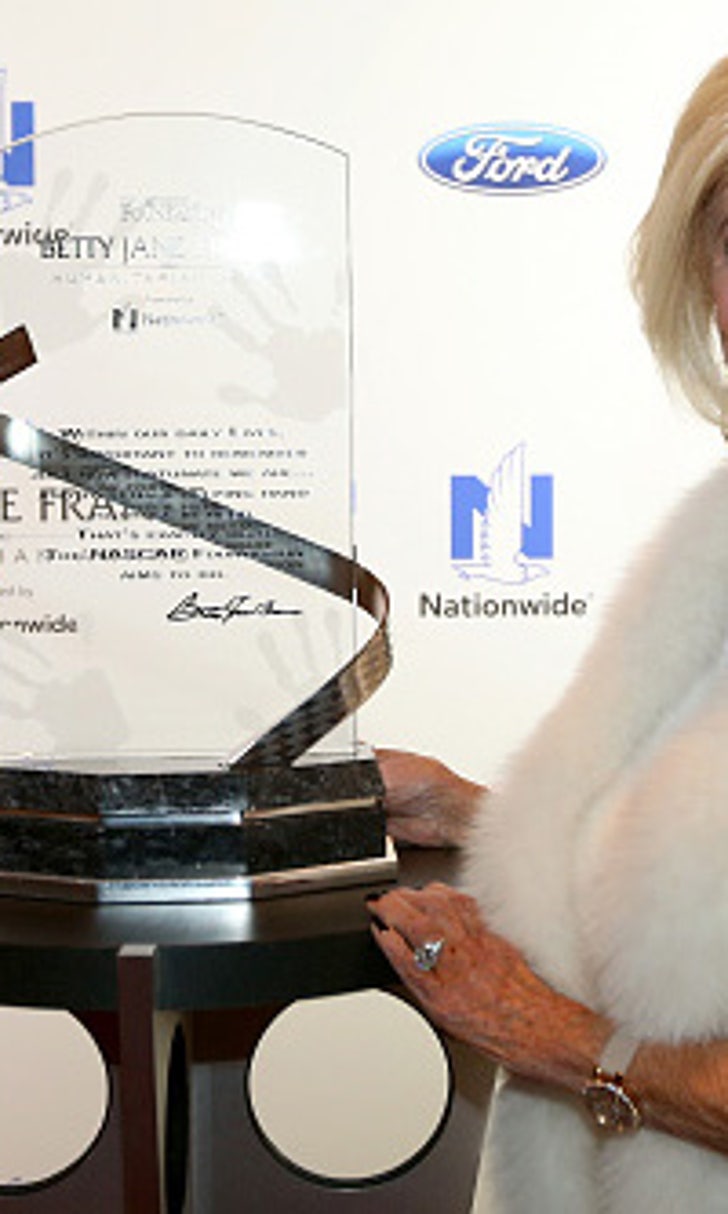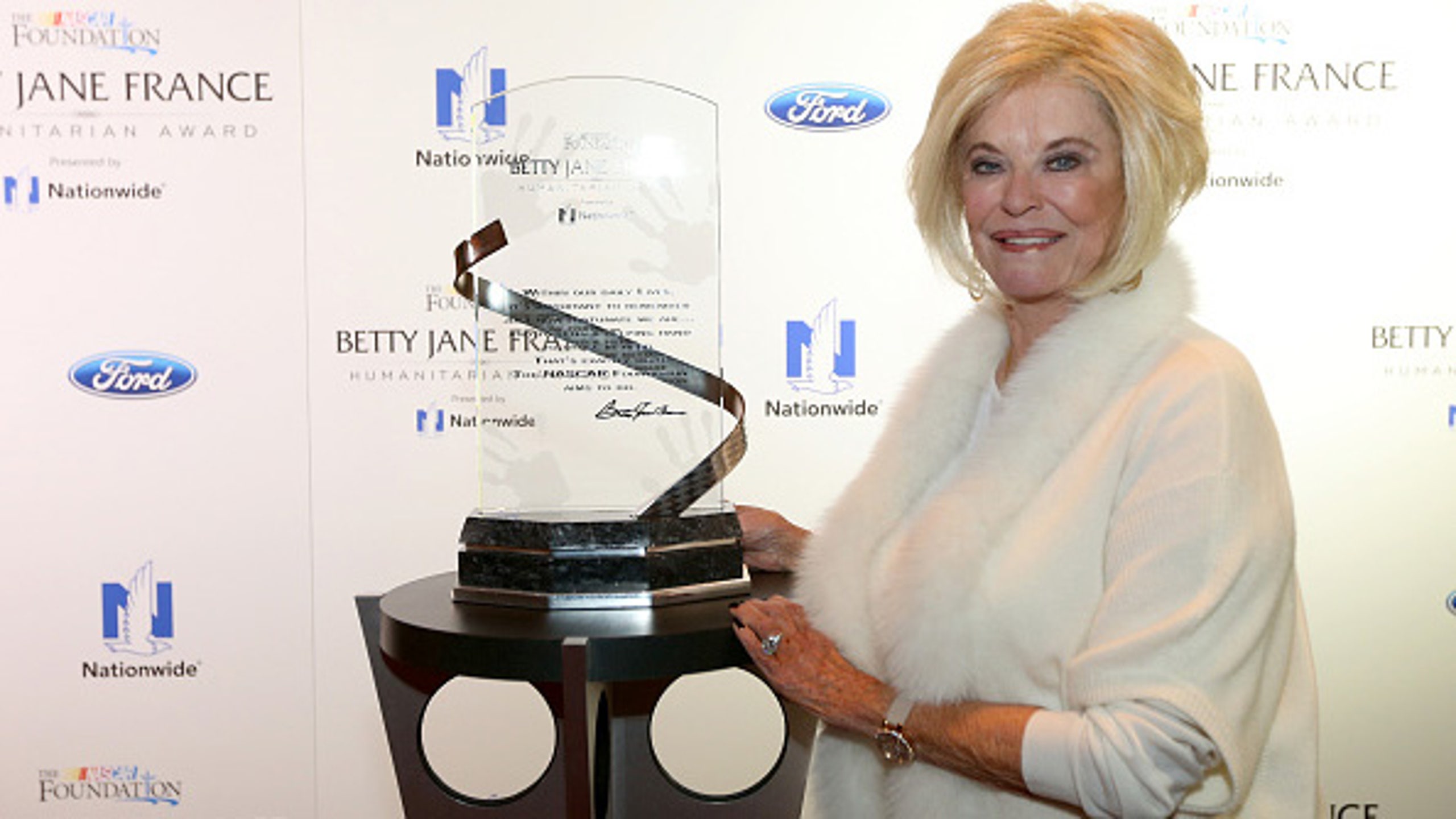 Condolences and remembrance across social media for Betty Jane France
BY foxsports • August 30, 2016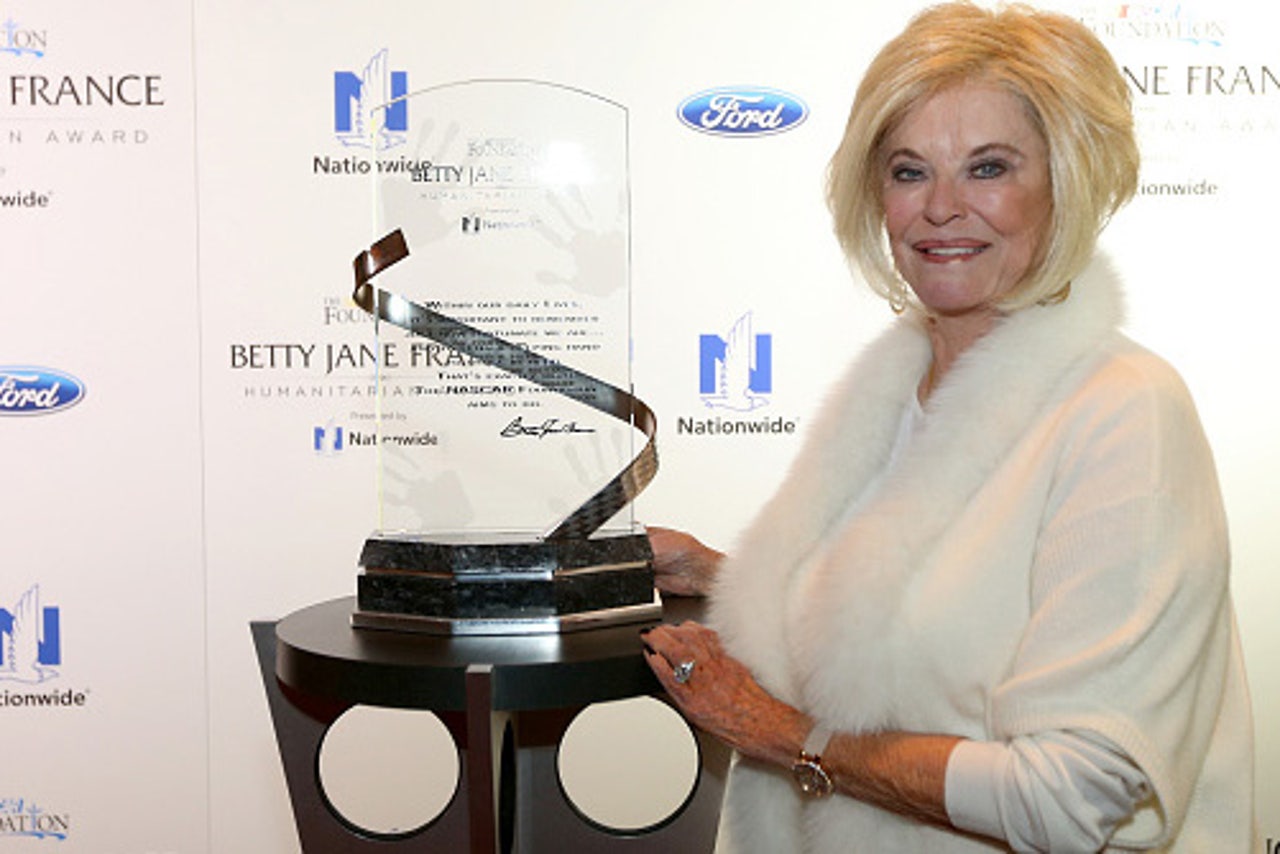 Betty Jane France was someone who made the world a better place.
The wife of the late NASCAR Chairman and CEO Bill France Jr., Betty Jane served as executive vice president and assistant treasurer of NASCAR and chairperson of the NASCAR Foundation. She devoted much of her life to philanthropic interests, particularly the health and well-being of children.
Lesa France Kennedy reflected on her mother's passing and her role with NASCAR, philanthropic passion to help the community, and dedication to child health initiatives.
"We are saddened by the passing of my mother and inspiration Betty Jane France," said Kennedy. "She played a significant role in NASCAR's history, leading the charge to elevate the experience of our sport for the fans who love it, and her philanthropic efforts will forever remain a part of our sport. 
"My mother launched the NASCAR Foundation as a steadfast champion of children's healthcare and in 2011, the Betty Jane France Humanitarian Award was created in her honor. In her hometown of Daytona Beach, she served as a community leader touching countless lives with her charitable efforts. She was very touched and proud last year when Halifax Health Medical Center unveiled a statue just outside the hospital tower which also bears our family's name.
We at FOXSports.com join the entire NASCAR family in extending our condolences to the France family.
"They say behind every strong man is a very strong women," said Richard Petty, co-owner of Richard Petty Motorsports. "In this case, Betty Jane stood just as tall as Bill Jr. She did just as much as anyone to build the sport and help it grow. The Petty family sends our thoughts to Brian, Lesa and the entire France family at this time."
Betty Jane's influence stretched far beyond NASCAR and helping the community and her passion and joy of life will not be forgotten. 
"Her starring role was that of mother to my brother Brian and me," said Lesa France Kennedy. She was an incredible role model, cherished friend, and someone who demonstrated limitless possibilities that helped so many people pursue their dreams.
"Her legacy will be treasured and she will forever be missed not only by her loving family and close friends, but by the many lives she touched along the way."
---
---