Chasers each have different edge in title fight
BY foxsports • September 12, 2010
The field for NASCAR's Chase for the Sprint Cup has officially been set and now the drivers are ready to focus on winning the title.
For some, this is the usual late-season fare. For others, a return to the Chase sparks new hope of a title. Of the 12 drivers, five are previous Cup champions — Jimmie Johnson, Jeff Gordon, Tony Stewart, Matt Kenseth and Kurt Busch. Four others — Kevin Harvick, Kyle Busch, Carl Edwards and Greg Biffle — have won Nationwide and/or Camping World Truck series titles.
All are hungering for the 2010 Cup crown. So what is it in the history of each driver that could boost him over the top? What details of their previous racing careers could play a subtle but key role in this title run?
Here's a look at some unique pieces of the past that could play a role in the 2010 Chase:
Kevin Harvick — Before he was the NASCAR Sprint Cup championship leader, and a two-time Nationwide Series champ, Harvick was a young driver just making his way into the sport. In 1998, he was competing in the series now known as the NASCAR Camping World Truck and K&N Pro for team owner Wayne Spears. Harvick won the K&N title that season and finished 17th in the Truck ranks while running 26 of the 27 races. He ran the full slate of Truck races the following year, when he made his one Busch (now Nationwide) Series start for Richard Childress and prepared to embark on the career he is now enjoying.
But that love of Truck racing never faded. Why is that important? Because it was the first step toward what would eventually become Kevin Harvick Inc., a powerhouse Nationwide and Truck program founded by his Harvick and his wife, DeLana. It's a vehicle that has both brought him a pair of championships and, perhaps as importantly, allowed him to see racing from another viewpoint and grow into a new role in the sport. Now, as he pursues his first Cup title, Harvick is not only a talented and competitive racer, but also a legitimate spokesman who can address the burning issues in the sport from the dual perspective of driver and owner.
Jeff Gordon — Gordon has a great chance to add to his personal legacy during this year's Chase for the Sprint Cup. And that's not just in terms of winning his fifth title – which would break a tie with Hendrick Motorsports' teammate Jimmie Johnson for the third most ever — or in snapping his winless streak, which has now grown to 55 races. No, Gordon can leave his mark in a way that is, in the minds of some, as impressive as winning that title would be.
Gordon sits just one track short of having a win at each Cup track the series visits. Not only has Gordon won on all but one of the Cup tracks on the current schedule, he has won on all but one of the Cup tracks on which he has ever raced — even those no longer gracing the series annual list of events. The lone blemish on his near-perfect record? Homestead-Miami Speedway. Whether Gordon can win there or not just might hinge on where he is in his championship hunt — and whether or not he needs to be a little conservative in the race, or is free to go all-out for the victory.
Kyle Busch — There has never been any question that Busch was hungry for both a successful NASCAR career and a Cup championship. That's been evident in his aggression behind the wheel, a never-give-up style of driving that balances between controlled and chaotic, in his frustration when he fails to win and in his fervor when chasing records. Perhaps, though, that all gained in impact through the stop-and-start nature of Busch's career. The driver was so intent on being free to chase his NASCAR opportunities that he accelerated his studies and graduated, with honors, from Durango High School in Nevada in 2002 — a year early.
He headed to the track with team owner Jack Roush when he was only 16 years old, making starts in six NASCAR Camping World Truck Series races. He earned a pair of top-10 finishes in those, crashed out of a couple and started inside the top-five three times. Then the sanctioning body changed the minimum age to race in one of its three premier series to 18, and Busch had to race in other series and wait some more. Imagine how many victories he would have without that break. And imagine how much more motivated to prove himself in the sport he might have become as his opening shot was swiftly taken away from him. Does all of that drive him even harder now, as he once more has a shot at the Cup title?
Tony Stewart — If anyone knows how to win a championship, it's Stewart. After all, he's been doing it all of his life. Sure, lots of drivers have a string of successes and titles to their credit with they enter NASCAR, but few bring such a prolific resume to the sport. Stewart swept the 1995 United States Auto Club Midget, Sprint Car and Silver Crown titles — the first driver to win all three in the same season. He won the 1997 Indy Car championship. He won the 2002 Sprint Cup title – before the Chase format even started. He won the 2005 Cup title — after NASCAR's form of the playoffs was put in place. And he pretty much stole the Chase fire in 2006, the lone season when he failed to make the field but won three races in it.
But his real championship moves come away from the track. Stewart has been an integral part of the Victory Junction Gang Camp since it was a mere idea and has worked through his own Tony Stewart Foundation to help chronically ill children and drivers injured in motorsports events. In 2004, he was named one of USA Weekend Magazine's Most Caring Athletes. He's as driven off the track as on it — allowing him time away from the sport, which could help his championship run.
Carl Edwards — The way that Edwards made his way into racing — handing out his own business card, trying to gain attention with his own successes — has marked his career. But it's his family ties that launched him into the racing arena to begin with, and that perhaps bred into him the desire and dedication needed to become one of the longest-running, full-time double-duty drivers in the sport. His father, Mike, won more than 200 feature races driving Modified stock cars and Midgets at Midwestern tracks, so Edwards was clearly bitten early.
He's also a cousin to driver Ken Schrader, who tabbed him "Cousin Carl" in an interview at one point. With those ties, it's only natural that Edwards would seek a driving career. He even worked side jobs — Edwards was a college student at the University of Missouri and a part-time substitute teacher prior to landing the ride with Roush Fenway Racing – as he pursued his dream. And once in NASCAR, Edwards has done all he can to take advantage of his chances. He's a Nationwide Series champion and has finished as high as second in the Cup series. Clearly, he has inherited the drive and determination necessary to make him a champion in the Cup ranks as well.
Jeff Burton — Richard Childress Racing could have its hands full this year as it enters the Chase with three drivers in the field, including leading candidate Harvick. For the first time since Dale Earnhardt won the title in 1994, RCR houses one of the true favorites to win the title. That not only puts more pressure on the team of points leader Harvick, but also on the organization as a whole. Team owner Richard Childress has made it clear that any team in his organization can win the title — and that's clearly true. But to do so, the group has to hold things together, as a whole, and not give in to the distractions and pressure of being favored.
That's where Burton is essential. He's been a prominent cog in the inner workings of two major organizations in his career — the team now known as Roush Fenway Racing and RCR. He's helped build Childress back to prominence and is both a guiding and a calming force for not only his teammates, but the layers of crew members working to keep things moving forward. Burton is an aggressive thinker, a driver accustomed to pressure after eight career finishes in the top 10 and a driver willing to offer his opinion in the proper manner to the proper people, when needed. He's made a run at the title before and there's no reason to think he can't do so again. In the process, though, he'll help all of RCR stay focused on its call and away from the pitfalls that could hamper the runs of any of the trio.
Jimmie Johnson — Comeback is the name of the game — and Johnson's a master at it.
Only once during his four-year hold on the championship has he entered the final 10 races with a lead in the standings. That's even after NASCAR "tweaked" the system to add bonus points for wins in the regular season. Johnson knows how and when to rally. After all, just look what happened before the Chase even started — he took a tie for the points lead based on his five wins this season. And now is the time when he really hits his stride.
In 2006, Johnson was only second when the Chase started and he took the win. In 2007, he was the leader, fell back into the field, and then rallied back to the front. In 2008, he started third and won the championship. And in 2009, he started third once more and again took the title. And he's grown increasingly deadly. Johnson won one Chase race in 2006. He won four consecutive in the last five races in 2007. The following season he earned three wins and no finish worse than 15th in a run that included eight top 10s. And in 2009, he had four wins and only one finish outside the top 10. So forget that recent streak. It's Jimmie time now.
Kurt Busch — Points are the name of the game in NASCAR, but to get those top finishes and wins one needs to be running at the front — and Busch has certainly shown that ability to do that — especially in the closing segment of the season. Busch is on a tear this year in terms of laps led. He's spent 817 at the front — the most of his career at this point in the season. Why is that worth noting? Because Busch traditionally leads quite a few laps in those closing 10 races — making him capable of reeling off a series of top-five or top-10 finishes in the final 10 races.
In 2004, the year he won the championship, Busch led 746 laps for the season — 322 of those in the Chase races. In 2005, when he finished 10th in the championship race after sitting out the final two races of the year, he led 201 of his 957 total laps in the Chase. In 2007, he led 234 of his 885 total laps and in 2009, he led 347 of his total 738 laps at the front in the Chase. Busch also led a stellar number of laps in 2002, before the Chase began. That year, he led 933 total laps — 533 of them in the final 10 races. So look out — if he can avoid the accidents that have plagued him in recent races and cost him spots in the standings, Busch really could be about to hit his stride and make a run to the front once more.
Matt Kenseth — Kenseth has always done exceptionally well at adjusting to changes to the cars, and helping his crew adjust on his to make it perform better over the course of the race. Perhaps that's because he, too, grew up adjusting on cars as he learned about more than just driving in his racing career. The 2003 champion brings savvy, a veteran's feel — and an in-depth knowledge of the mechanics of race cars to the team.
That's because Kenseth's father, Roy Kenseth, made certain that his son was ready for all types of racing. Matt worked on his dad's race car for three years before stepping behind the wheel to compete in it. That experience helped prepare him for his racing career — and could help him boost his Roush Fenway Racing team's learning curve with changes to NASCAR's car in time to get him in contention for the remainder of the season. "My dad made me a deal when I was 13," Kenseth said. "He would buy a race car and drive it if I would work on it and keep it up. Then, when I turned 16, I could drive the car. It was hard work but it was also a great experience and really prepared me to do more than just steer the car."
Denny Hamlin — Know this about Hamlin as he prepares for his fifth consecutive championship run: He is capable of hitting a hot streak and taking it all. After all, Hamlin did just that in a portion of the Chase last year and could have made a run at the title if not for a pair of disastrous setbacks. It seems he's always been that way. Hamlin entered NASCAR's Cup series with a string of rookie titles to his credit. He started competing in Junior Sportsmen events at the age of 7 — and won the first event he entered.
And he continued that trend.
In 1997, the 16-year-old became the youngest driver to win the Mini Stock title at Langley Speedway. In 2002, he won 10 races and 15 pole positions at Southampton Motor Speedway. In 2003, he won the Southern National Speedway Track Championship with a 25-win season. In the Whelen All-American Series, he won 50 races from 2002 to 2004. And earlier this year, he won five Cup races in a 10-race stretch. So don't count out Hamlin — he can get hot in a hurry.
Greg Biffle — This guy is looking to make history — and it seems clear he'll do just that sooner or later. Biffle is the veteran driver at Roush Fenway Racing and one of only two drivers to have championships in the Nationwide and Camping World Truck series standings. Now, he's looking for the trifecta. His chances are looking stronger week-to-week as Biffle and his group step up like the leaders they are at Roush Fenway.
Biffle joined the organization in 1998 and, since then, has been competing with Roush at some level. He won the 2000 Truck title and the 2002 Nationwide title as he worked through the tiers of racing. He was the Cup series runner-up in 2005, finished third in 2008 and is now leading the Roush resurgence. Biffle and crew chief Greg Erwin seem to have picked up on changes in the car more quickly than the rest of the organization and have led their recovery since midseason. Now, he'll try to continue to showcase his role as senior Roush driver by battling for a third title for owner Jack Roush.
Clint Bowyer — Everyone thinks that the 12th man into the Chase is, essentially, a field filler — but that just might not be the case here. As Bowyer said recently, it is getting into the Chase that has been difficult for his team. Once there, they tend to rally well. History proves Bowyer's point. He made the Chase in his first two seasons of competition — 2007 and 2008 — and finished fifth and third in the standings, respectively. Why is that significant? Because Bowyer started the Chase 12th in the standings in 2007 after the field was reset — and he was the 12th driver to qualify into the field in 2008, though that time he gained positions when the field was reset.
So he knows how it is to both start from the back of the field — in 2007 he was 60 points behind the leader when the field was seeded and in 2008, while he gained to fifth overall when it was reset, he was 70 points behind the frontrunner — and to be the last man to race his way into the group. In 2008, he faced pressure through that Chase-determining race at Richmond International Raceway, too. Bowyer entered that deciding event with a 17-point edge over David Ragan and 31-point advantage over Kasey Kahne. He edged the 13th position by 69 points to lock in — and begin his rally toward the front.
---
---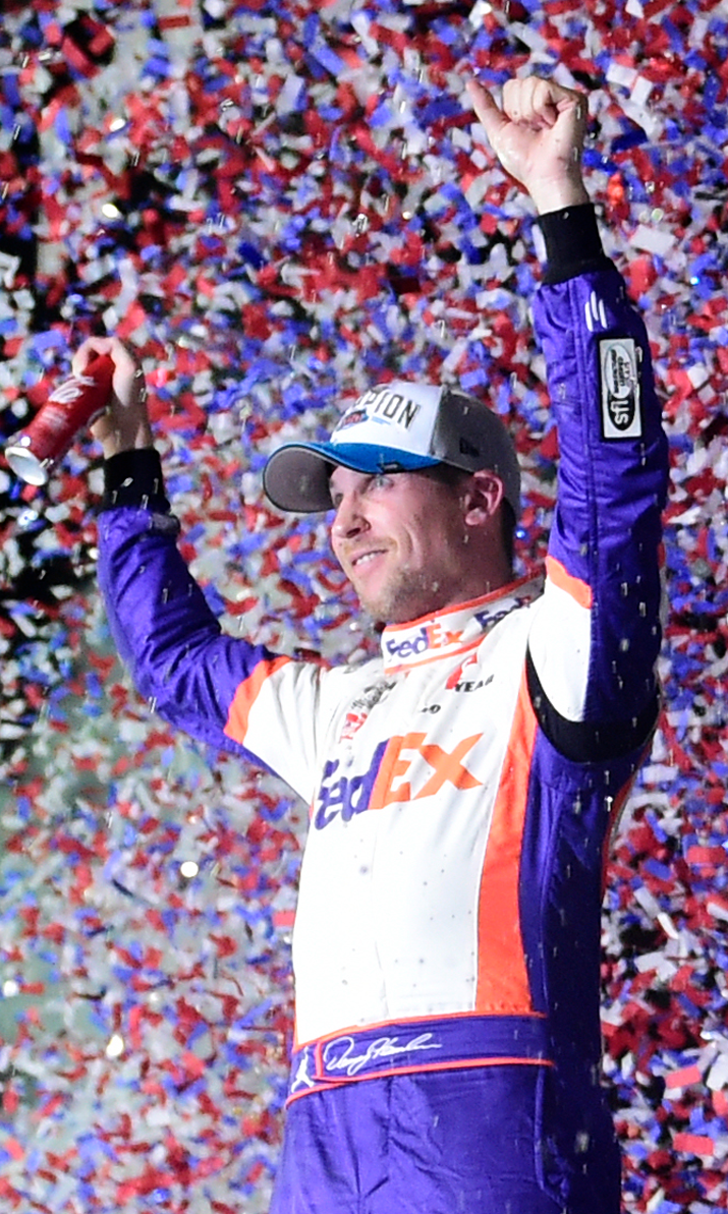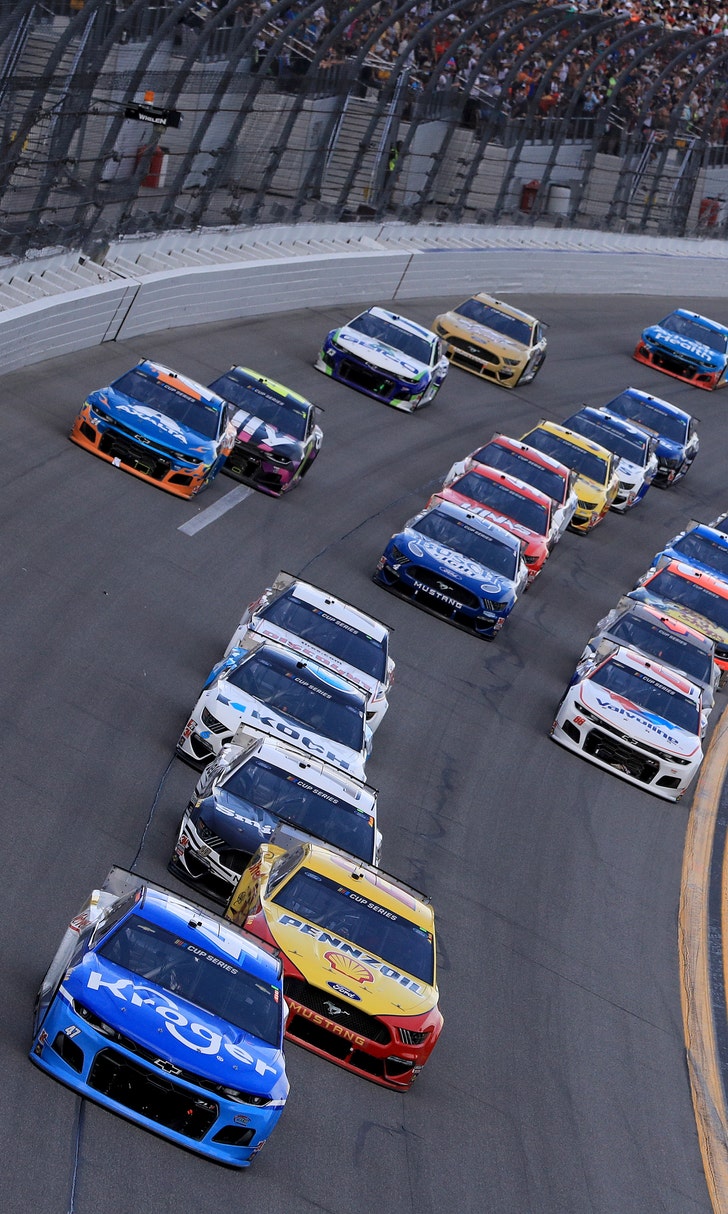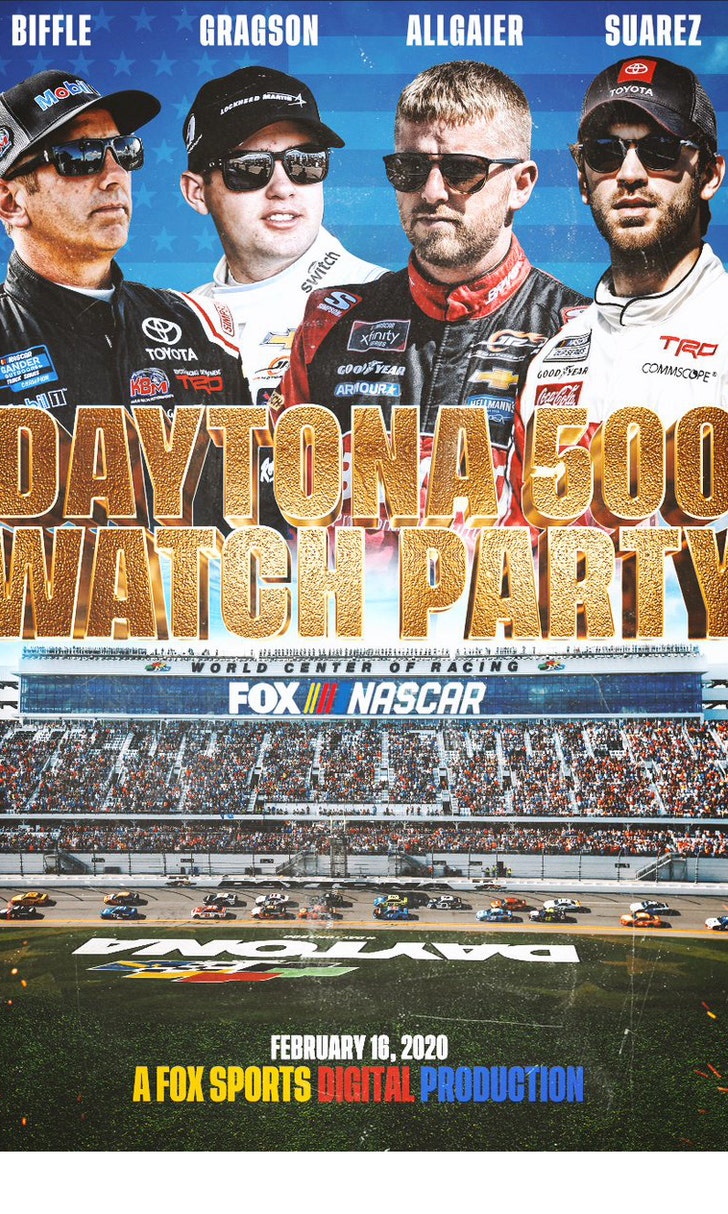 The Daytona 500 Watch Party!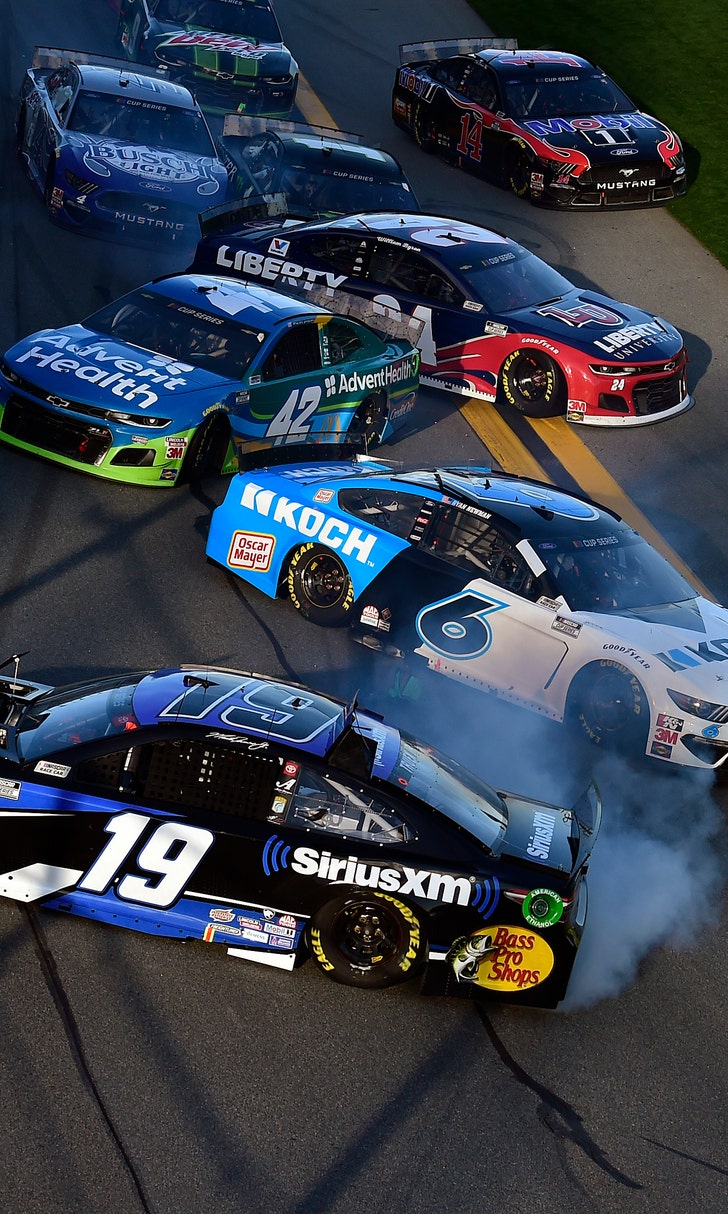 The Numbers Game At Daytona