Chase for the Sprint Cup drivers need near-perfect NASCAR run
BY foxsports • September 15, 2010
Carl Edwards doesn't hesitate for a second when asked about how he sees NASCAR's Chase for the Sprint Cup playing out.
"Here's what happens. Everybody runs so well that it seems we get closer and closer every year, the field gets so tight," said Edwards. "It becomes more and more important not to have a bad race or two bad races."
Not having that bad race (or two) is no easy task.
Edwards was leading the points in 2008 when a wreck at Talladega, a track notoriously known for its "Big One" — a multicar wreck that invariably occurs every time the Sprint Cup Series races at the legendary track in Alabama, took he and his two Roush Fenway Racing teammates (as well as several other drivers) out of the race and, some say, out of contention for the championship.
The threat of calamity isn't unique to Talladega, the longest track in the Chase at 2.66 miles in length.
It can also materialize at the shortest one, the .0526-mile bullring in Martinsville, Va. There, the track's paper-clip shape, tight corners and narrow racing surface combine to create the kind of close-quarters racing that literally guarantees a driver will be rubbing fenders and every other part of his car against the competition and the track's walls.
Whether it's racing at 200 miles per hour on tracks in California, Charlotte and Texas or at comparatively slower tracks in New Hampshire and Arizona, the Chase offers a variety of opportunities for peril as NASCAR's best of the best race for the championship.
Now in its seventh year, the Chase represents the toughest championship in all of motorsports. It is the ultimate exercise in both preparation and execution every week for 10 weeks for the 12 teams involved.
Since the inception of the Chase format, winning the NASCAR Sprint Cup title has been defined as a nearly impossible task of delivering 10 weekends in a row of error-free racing.
But history, and Jimmie Johnson, have changed the paradigm.
Where 10 error-free weekends was once the goal for each and every team, Johnson has shown that you can have one, even two bad races, and still claim the title of Sprint Cup champion.
"I think all the way back to 2006 and we were crashed at Loudon right out of the gate and then again in Talladega and we thought we were out, but we were just focused on our team and things came back to us," said Johnson.
But it doesn't always work that way. Ask Kyle Busch and Kasey Kahne, whose disastrous starts in 2008 and 2007, respectively, literally obliterated their chances at the title.
So, while crew chiefs spend endless hours analyzing data and strategizing about which car setup to use, each of the 12 drivers, all of whom have been in the Chase before, turns his focus to stepping up his game.
The thought process is the same for each of them.
You don't want to make a mistake. You can't slide through your pit stall. You can't mess up on a qualifying lap. You have to think about everything. You have to be sure you're giving a 100% effort. And even though each and every one of the 12 drivers will tell you that they do that every week, there is still the occasional mistake on any given race weekend.
Except now, you just can't make those mistakes in the final 10 races.
Head games
Just to drive a stock car takes a unique set of skills. It also takes exceptional hand-eye coordination and the ability to focus when there is chaos all around you. Having the ability to strap oneself behind the steering wheel of a vehicle capable of speeds over 200 miles per hour, one that is capable of sending you into the banked corners producing "g" forces up to four times your body weight, truly separates today's Cup drivers from us mere mortals.
This isn't the two weeks of the Super Bowl. And while professional football's biggest game admittedly has its own unique set of stresses and strains, it's almost tame in comparison.
The Chase is 10 weekends in a row of living in a pressure cooker where every move you make on and off the race track as well as every comment you make to the media is examined, studied and often met with comment and criticism. Making it into the Chase almost becomes easy in comparison to the pressure that surrounds you once you're in it.
When faced with this kind of pressure situation, there is often a tendency to over-think and overreact.
"It's very, very easy to do," said four-time champion Johnson. The Hendrick Motorsports driver knows better than most how to deal with the pressure of the Chase, the result of having won an unprecedented four titles in a row.
"You just want to focus on your job and not over-think things. You can get caught up in what everybody else is doing and you are not spending the time on your program that you need to."
This is the best of the best. Ten of the 12 can call themselves NASCAR champions. They represent 12 distinct personalities, each with his own idea of what it takes to win. Yet, each and every one speaks of one thing in common — that keeping your emotions in check over the next 10 weeks will be a critical component to winning the title.
"You have anxiety, frustration, nervousness, excitement – all of it can set in at any given point," said Kyle Busch. "I don't think it's going to take 10 error-free races, but in those races where you do have error, it's how good you can bounce back from it. For instance, (at) Talladega, if an error happens there and you get caught up in a wreck, can you even come back out? Who knows (that) if your car is demolished and destroyed, you're pretty much done? You have to wait for next week and then try to make it all back up."
The mental part of racing poses the biggest challenge for a driver. Running inches away from the other guy in a 200 mph chess match is nothing compared to what it takes to keep your head in the game. That's especially true when faced with bad luck.
"I think the only way to figure out whether you have the mental ability to do it is to be faced with adversity," said Denny Hamlin. "Maybe we have a Chase race or something early on that we don't perform well or driver makes a mistake or we have something mechanical go wrong and see how we perform from there on out. I think that's going to be the key."
Hamlin leads the points as the Chase begins in Loudon this weekend. His convincing victory at Richmond last weekend ended a winless summer streak that had some questioning his team's momentum headed into the championship run.
Momentum. It's another critical component. Every driver talks about it. You can't start the Chase and get behind and feel like you've got a strike against you for the next nine weeks.
"I think probably the most important part is just momentum for the team and keeping the morale of the team up," said two-time Cup champion Tony Stewart. "If you can get that momentum early and even if you just have a solid, decent run, that can make a big difference in the morale of the team."
So now, after months of talk about how it's structure might change in the future, NASCAR's postseason challenge is finally here and the conversation now is focused entirely on the competition on the race track.
Despite what we may have already seen in the past 26 races this season, the best is yet to come. Each team enters Loudon this weekend confident of only one thing, that they are capable of winning the championship. And until they are mathematically eliminated, that will not change.
"This championship is the ultimate prize in motorsports," said Edwards. "It's the ultimate prize. If you can go to bed in Las Vegas that night after giving a speech and you've got your check and your trophy — that's got to be the best feeling in motorsports.
"I guess that's what makes it so great, that it's so difficult."
---
---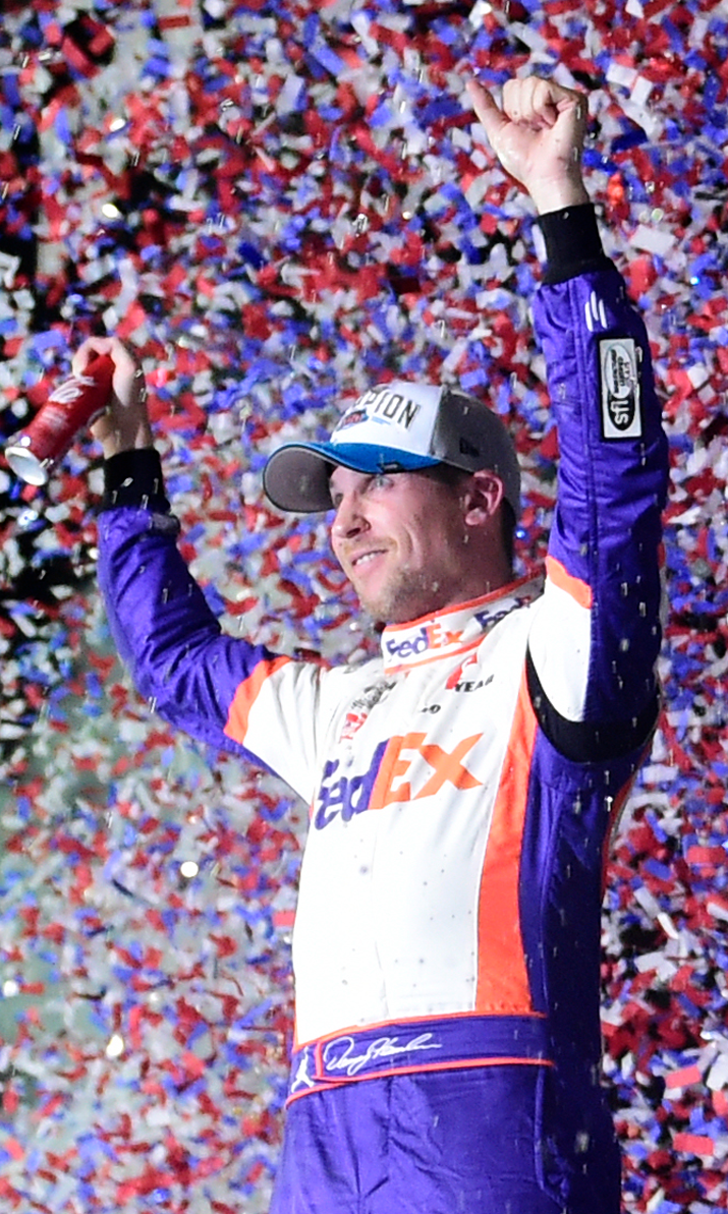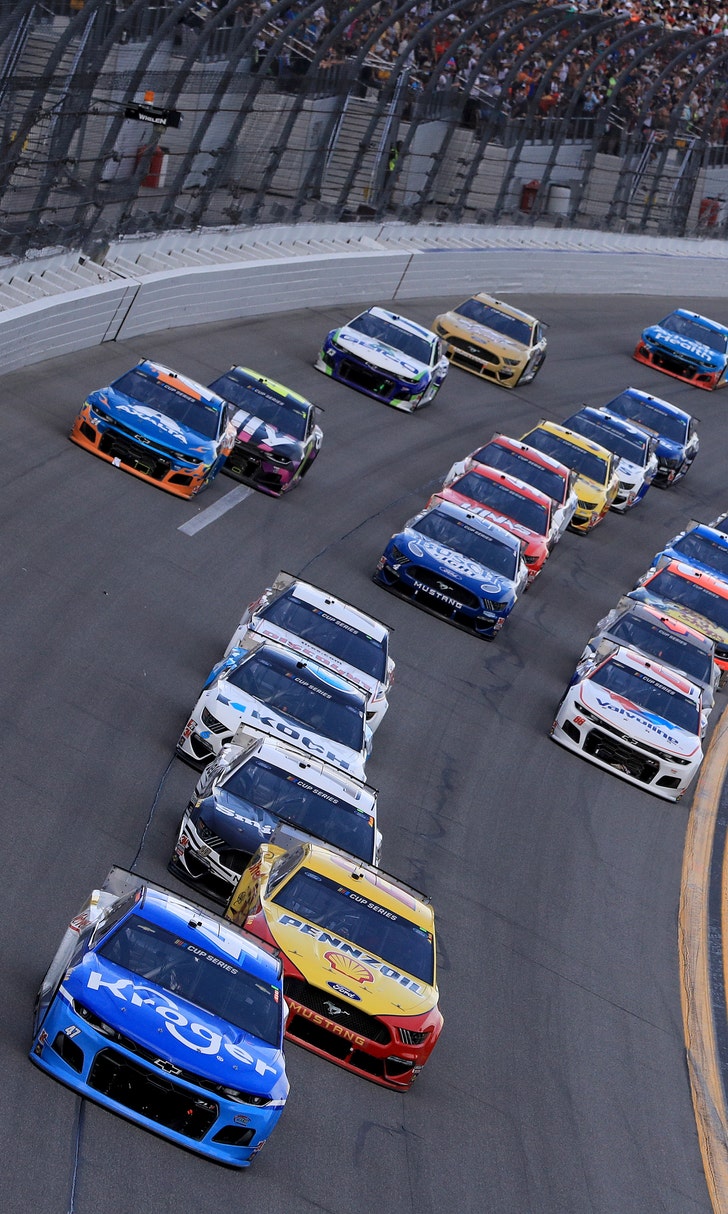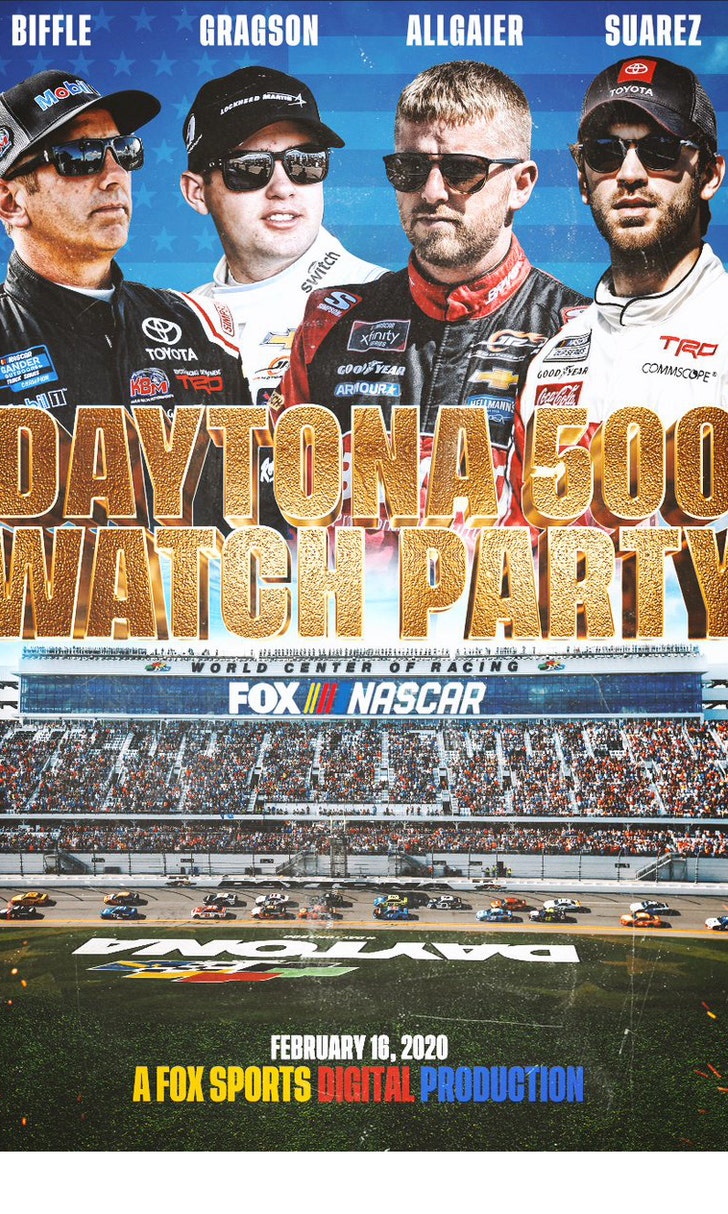 The Daytona 500 Watch Party!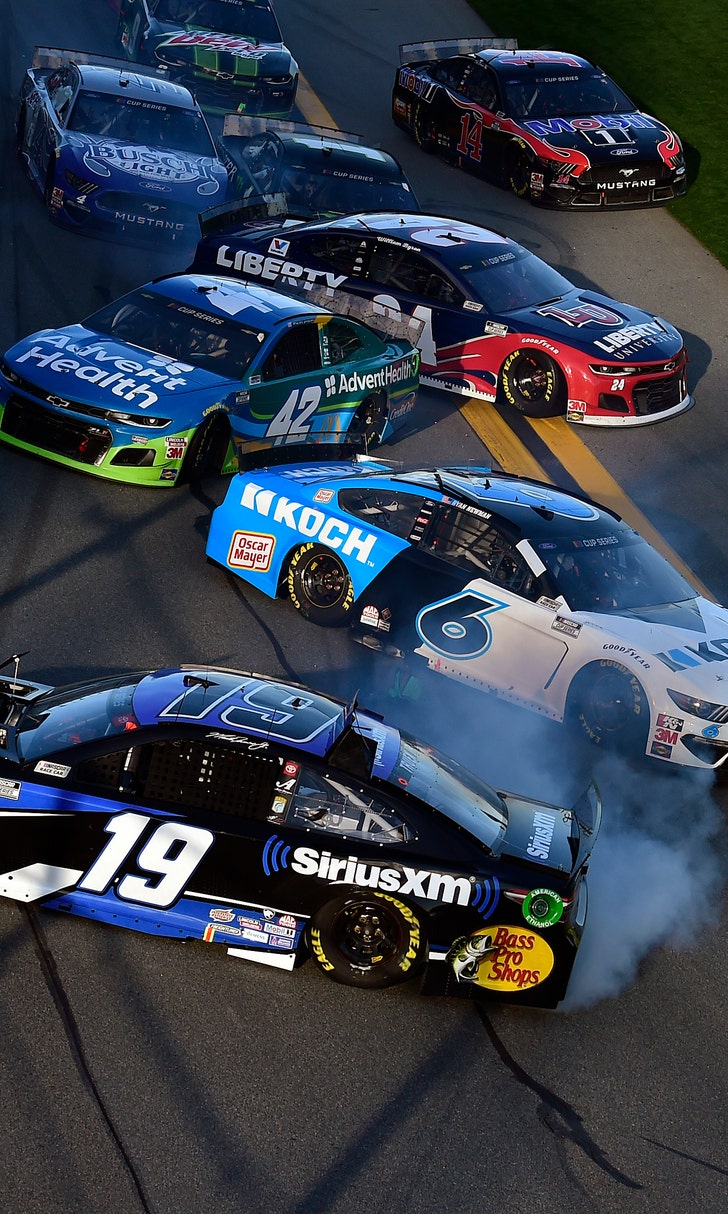 The Numbers Game At Daytona