Chase contenders weigh risk, reward
BY foxsports • November 21, 2010
Will your Chase for the Sprint Cup favorite take it to extremes on Sunday?
While points leader Denny Hamlin appeared quite reserved Thursday when describing his strategy for the season finale at Homestead-Miami Speedway, his actions in the final minutes of Happy Hour final practice on Saturday spoke volumes.
Hamlin wasn't shy when he ran in close quarters with four-time defending champion Jimmie Johnson four minutes before practice ended. Rather than simply making practice runs, the No. 11 Toyota was putting on a show against the No. 48 Chevrolet.
No wonder Hamlin was feeling fearless following practice.
"I feel pretty good about my car," said Hamlin, who was fourth-fastest (169.284 mph) on the speed chart. "I feel like we have a better car than the 48. I feel like the 29 (of Kevin Harvick) is maybe a hair better than us, but we are always a little bit slower in practice than what we are in the race.
"I'm confident that we're going to have a good day (on Sunday). We've just got to make sure we stay on the right strategy and if that's the case then our car is going to be good."
Although Hamlin believes he'll have to be more aggressive in certain situations, he's not willing to "wreck or turn a guy for the championship." Still, Hamlin doesn't expect the action in Sunday's Ford 400 to be any less intense than the first nine races of the Chase. Of the three Chasers, Hamlin will roll off last in 37th.
Crew chief Mike Ford selected pit stall 38 for the team with Matt Kenseth's team in front of the No. 11 and Aric Almirola behind. But Hamlin has carved his way through traffic before.
"We're probably going to have to battle back from a bad starting spot which is relatively normal," Hamlin said. "I think by the end of the day that you'll still see the same guys up front. I'm not sure of the aggressive nature. I don't know how much more aggressive you could be without just really putting yourself at a huge risk of wrecking or getting in an incident on a restart.
"There's a limit there. We can all say that we're going to be more aggressive, but we're really pushing it to the edge every single week. There's not that much more to get except for possibly restarts."
With the strength of the No. 29 team during the regular season, it's not surprising that Harvick has remained self-assured throughout the Chase. His focus on Sunday will be "to outrun the other teams ... as fair as (he) can" but if all else fails, Harvick admits he'll do whatever he has to do to win the title.
Harvick's qualifying effort of 28th offers slightly better track position at the start of the race than Hamlin. Crew chief Gil Martin selected the second pit stall for the No. 29 Chevrolet, with pole-sitter Kasey Kahne one stall ahead and Mark Martin behind.
After Happy Hour, Harvick posted the eighth-best 10-consecutive-lap average. Not surprisingly, he was "really happy with the car.
"It should be a fun day," Harvick said. "We're always better in the heat of the day than we are at night, so I'm excited. We're going to race hard."
Harvick's crew will be racing with heavy hearts as long-time crewman Mike Scearce was called home after his mother passed away. "Big Mike," who was a jackman in his younger days, currently cleans the windshield on race days.
For Harvick's crew chief Gil Martin, the key will be "to get to the front fast — as fast as we can."
"I think we got a good pit stall and know where we're at on pit road and comfortable with the people we are around. The car was extremely fast today and we ended up on a good note with Happy Hour."
There has been no driver cooler under pressure in the Chase than defending champ Johnson. On Friday he topped his fellow Chasers with the sixth-fastest lap in qualifying, and crew chief Chad Knaus selected a primo pit stall. Johnson will have an opening in front of him and Mike Bliss, who is expected to park early, to his rear.
The defining difference for Johnson this year will be his position of Chaser. In the last four seasons he's entered Homestead with the points lead. On Sunday, he will have to pass Hamlin for the win. He says the challenge doesn't faze him.
"I wish we were leading the points and had the pressure of defending a championship down here," Johnson said. "But I'm making the most of where we are. It's not far from where we are to where Denny is."
COWBOY UP
As a sign of solidarity, crew chief Mike Kelly told Ricky Stenhouse Jr. the team would wear cowboy boots for the Nationwide race if the driver was leading the Raybestos Rookie of the Year points entering Homestead. While the men going over the wall switched to athletic shoes for the race, the sentiment was there.
"A few of them had to go buy some (boots) and their feet were hurting all day because it was the first time they wore them," Stenhouse said. "They didn't realize you had to kind of work them in."
And work they did. Stenhouse's fourth-place finish in the Ford 300 locked up the rookie title for the 23-year-old and the fifth consecutive honor in the series for Jack Roush. Stenhouse came from the largest point deficit (35) in NASCAR's three tours to lock down the title.
NUMBERS GAME
OUT OF THE MOUTHS OF BABES
Brad Coleman shared the accolades of Joe Gibbs Racing's Nationwide owner's title on Saturday.

The 22-year-old who competed in six races behind the wheel of the No. 18 Toyota said he felt "blessed to have a back-up driver like Kyle Busch.

"You know, when I decided not to do the full season, I was worried who was going to pick up the slack," Coleman said glibly. "This man (motioning to Busch) stepped up and made it happen."
SAY WHAT?
On Denny Hamlin's encounter with Lebron James in his hotel this week and whether NASCAR is on King James' radar:
"He's heard of it. I don't know. I really didn't ask him too much about it to be honest with you. I got to thinking though, I was sitting there and I was looking around and the scene around him and whatnot — I was thinking, 'Why in the world would he leave Cleveland for this?'" (laughs)
---
---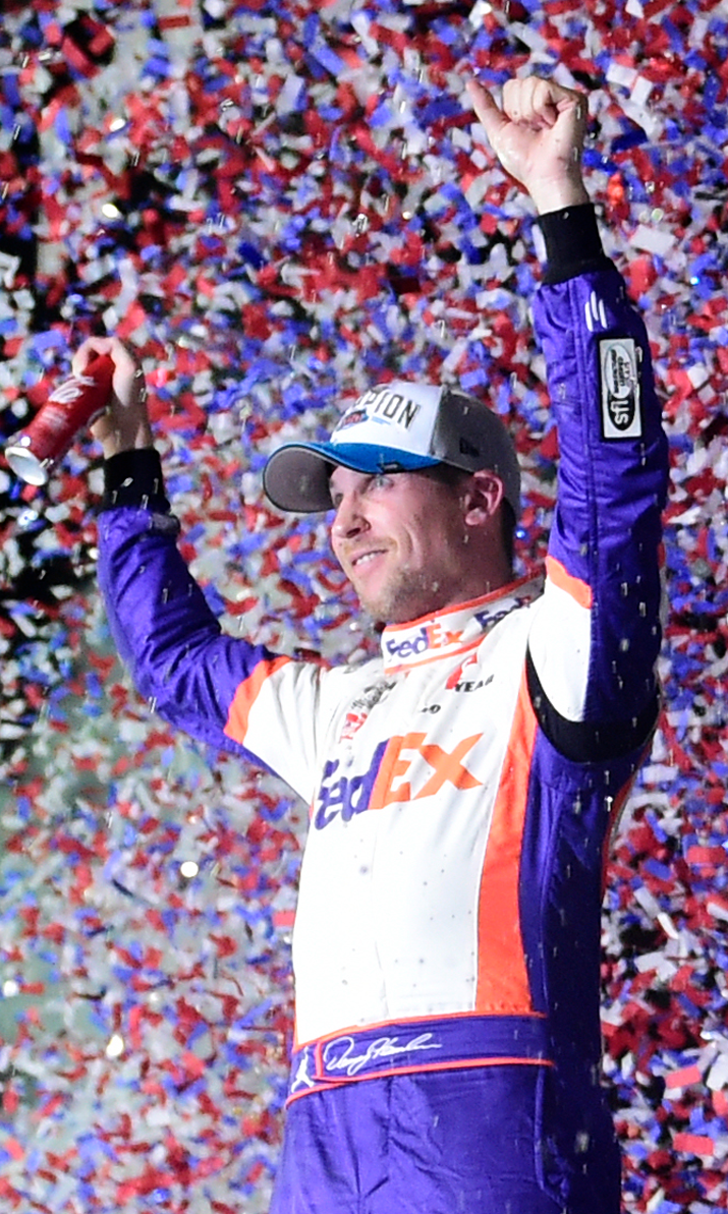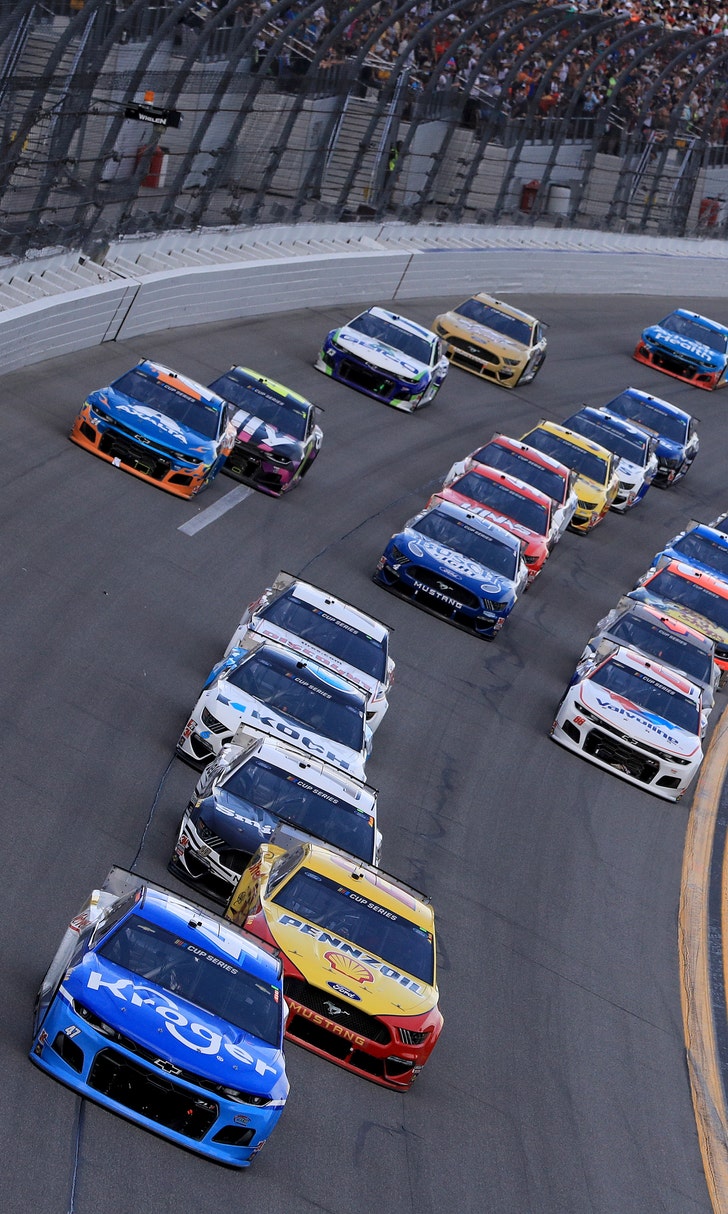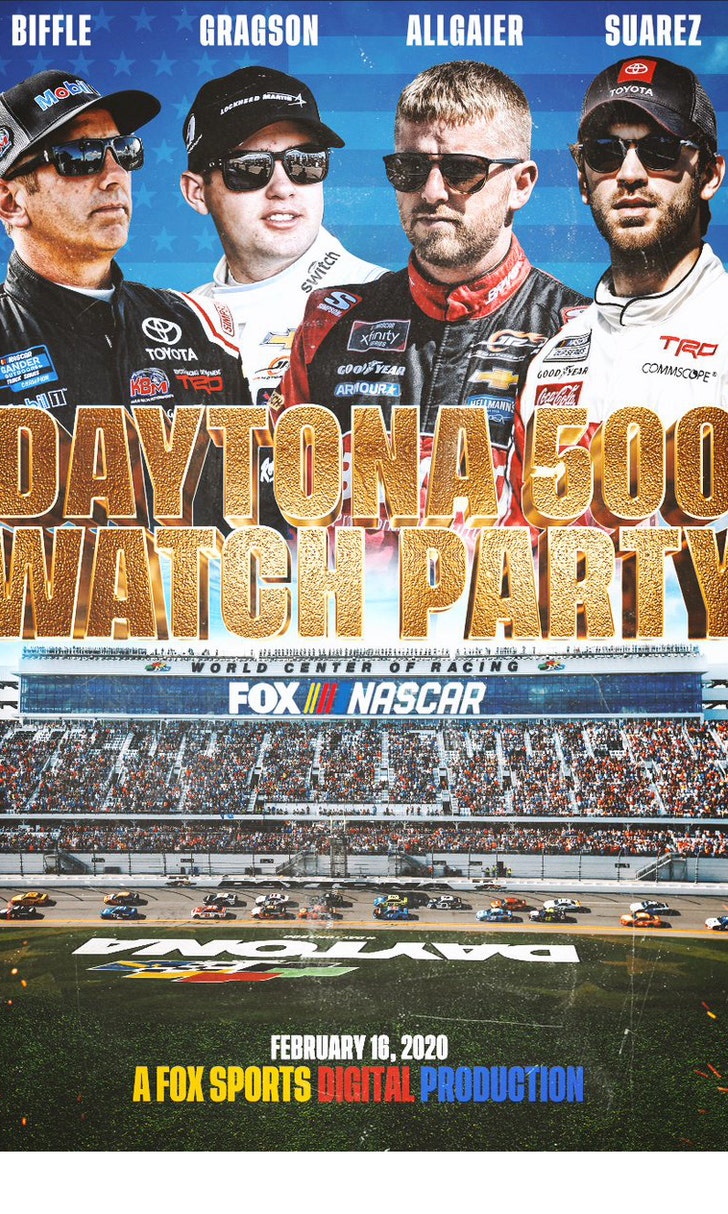 The Daytona 500 Watch Party!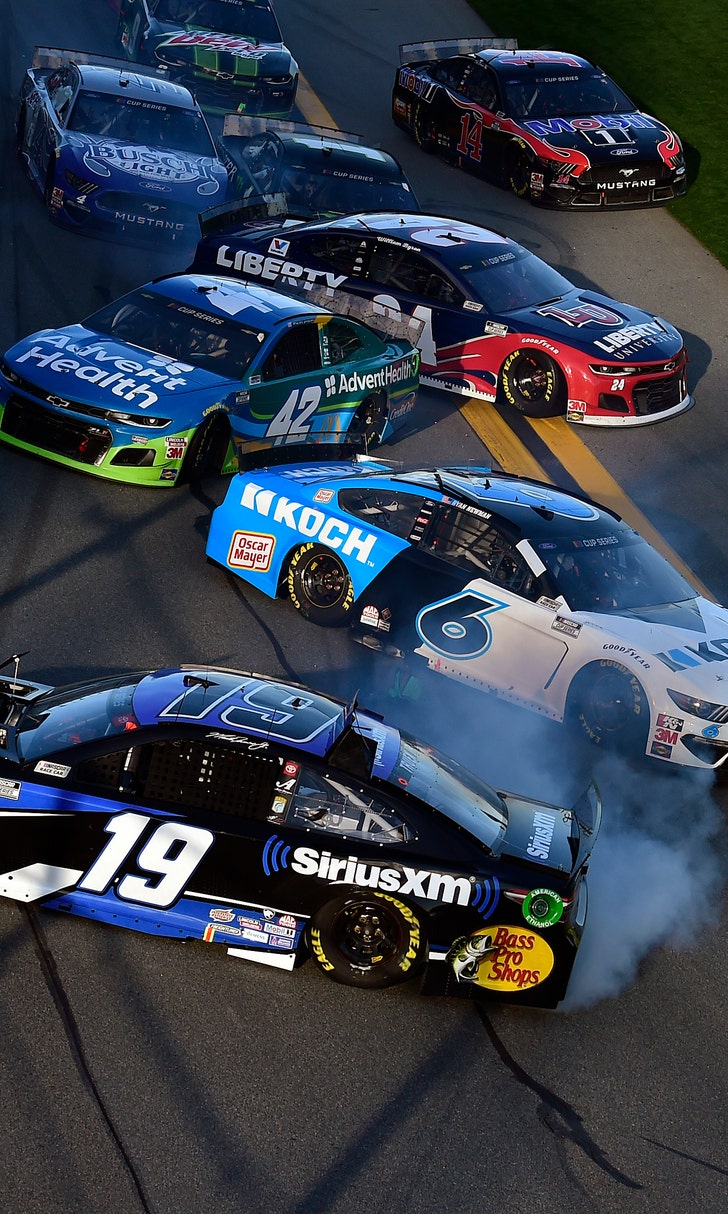 The Numbers Game At Daytona