Change looks good for Kyle Busch
BY Jeff Hammond • November 10, 2009
I hated to see what happened to Kyle Busch Sunday. It was the debut of his new crew chief Dave Rodgers and unfortunately he got bit by a little bit of a rookie mistake. Now to be fair, he's not in this thing by himself so I am sure he was getting information from others on the team and they simply missed it. Unfortunately they missed it by a lap and a half.

So on one hand it was a disappointing start, but Kyle Busch fans have to be excited after the way he ran. He looked like the Kyle Busch we are used to seeing. He led the most laps Sunday and dominated the race. It was an incredible performance with a rookie crew chief.



downlevel descriptionThis video requires the Adobe Flash Player. Download a free version of the player.



Trust me, I know but the Racing Gods have a funny way of putting you in your place at times. You could say they did the same thing with Jimmie by sending him a reminder that again, it's not over until it's over. Sure you can spin it 400 different ways, but that's just the way I choose to. There are a lot of things in our business that happens that at times you simply can't explain.

What I hated to see Sunday was Dave having to stand there in front of the cameras and try to answer the questions of what happened with the fuel calculations. I can understand Kyle's frustration. I've been there many a Sunday. But Kyle left the track and left Dave to answer the questions.

You saw Carl Edwards just as frustrated after the race, but he stood there in front of the media on behalf of his sponsors and his fans and did a respectable job of trying to explain what happened from his viewpoint. My point is Carl didn't run from the cameras. I like what Carl did. I don't like it when someone turns their back and walks away. That's the easy way out.

Kyle had the car that should have won the race on Sunday. He won the other two races there too. You have to tip your hat to his ability, determination and his will to race the wheels off no matter what he is in. He had a chance to make NASCAR history last Sunday by being the first driver to win all three NASCAR events at a track on the same weekend.

Now you don't have to be a fan of Kyle's, but you do have to respect the talent he has. If he can continue to run and finish strong over these next two races, well then the decision to make a change in crew chiefs was the right one. If that turns out to be the case, then fans of Kyle will be excited and the competitors on the track should be fearful. When Kyle is on his game, he can put people into a different style of racing. He can force you do to a lot of things that maybe a lot of drivers don't want to do.



Taking stock



We know where Kurt Busch finished, but what about the rest of the field? Check out where all your favorites ended the day right here.










It's just amazing when you look at the total number of wins he has already accumulated in all three divisions. I think it is realistic to believe that he can reach a total of 200 wins in all three of our top divisions before he retires. Thinking about 200 wins kind of boggles the mind, but I have to tell you, with Kyle, I don't think it is a matter of if -- it's simply a matter of when, or maybe that should be spelled WIN.

I think you have to look back at what happened to Jimmie Johnson on Sunday was a product of not qualifying as well as they would have liked to. When you combine starting farther back, with a very fast race track and aggressive driving early on, well you saw the end result.

With that being said, it is what it is and it's over and done with. What I took out of it was even in the worst of situations, the team rallied around one another and was able to salvage some points from basically a destroyed race car on lap 3. What you saw was a championship race team totally prepared for any situation.

Let's face it, it would have been really easy as bad as that car was tore up to call it a day and put it in the hauler and head to Charlotte. But Jimmie and crew chief Chad Knaus know that if there is even one point to be picked up by getting back out there, well then it's worth the effort. In the end, they picked up some points that I think will prove to be very beneficial over these final two races.

Now on the other hand, I saw a lot of disappointment from Jeff Gordon. They let a golden opportunity slip through their fingers. They could have made up a ton of ground if they could have repeated as the winner in Texas as they did this spring.

Also with the way things played out Sunday, you probably will find Mark Martin in that same boat. He is in second place and he could have picked up more ground on Jimmie too. Had Mark won the race, he could have made this Chase almost a dead heat with Jimmie with two races to go.

I want to also tip my hat to our folks at FOX Sports that took the NFL on FOX Pregame show over to Afghanistan last weekend. It was phenomenal to see them do that and to say thank you to all the men and women who are protecting our country.

Don't forget that Wednesday is Veteran's Day. You need to reach out and thank every man and woman that wears the uniform. We need to remember them, appreciate them, embrace them and thank them.
---
---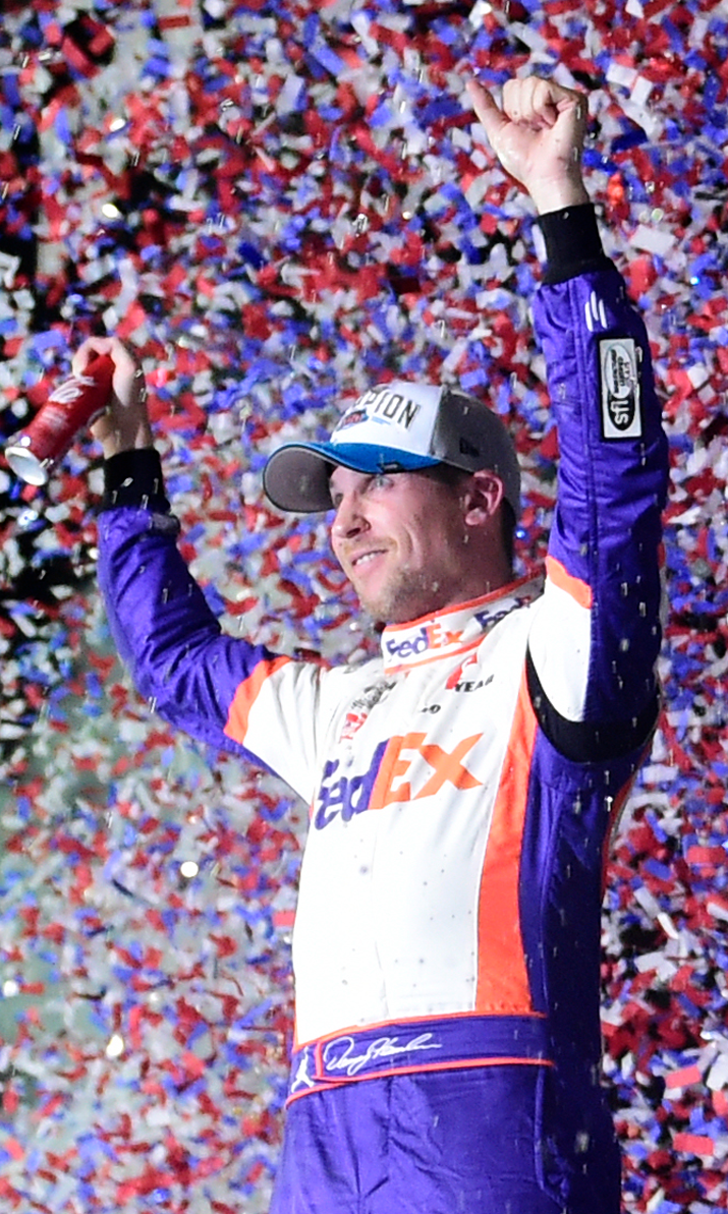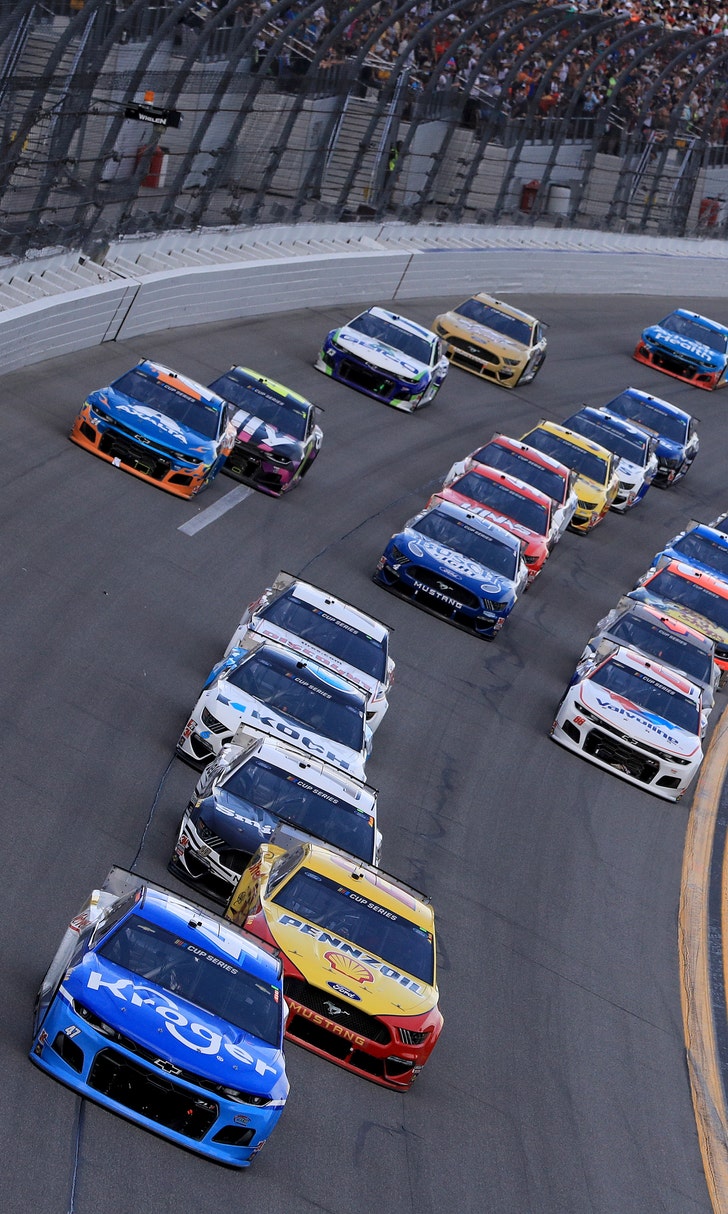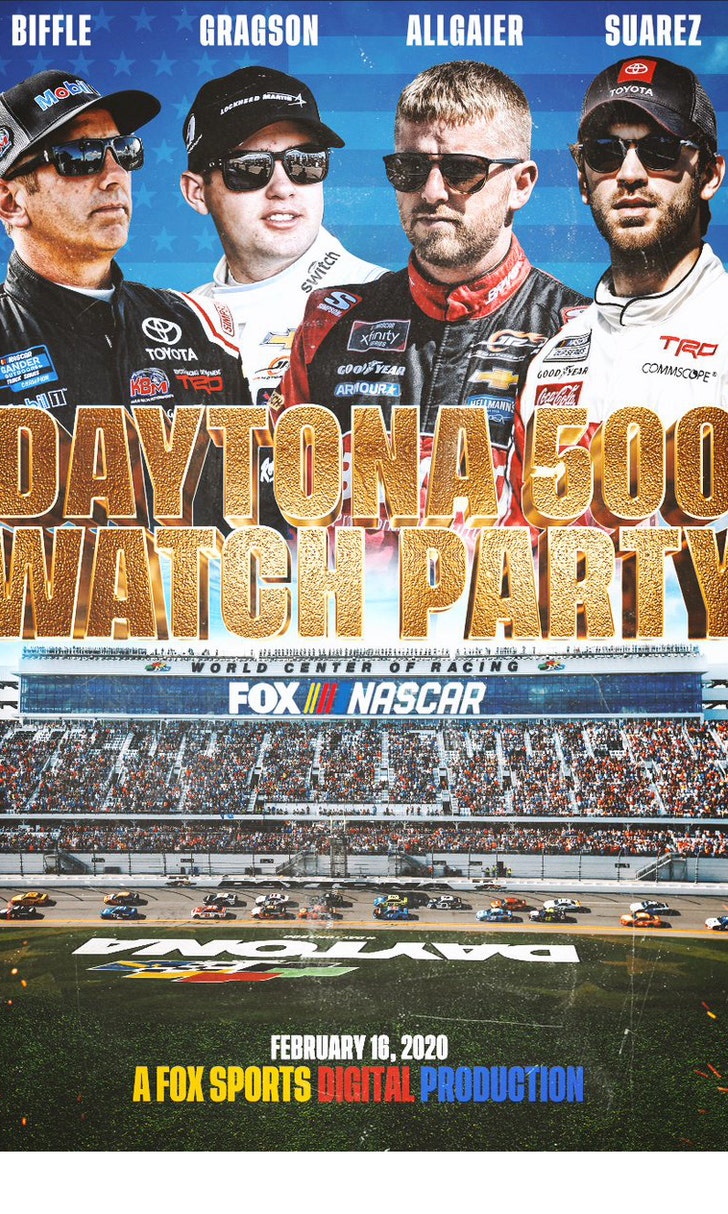 The Daytona 500 Watch Party!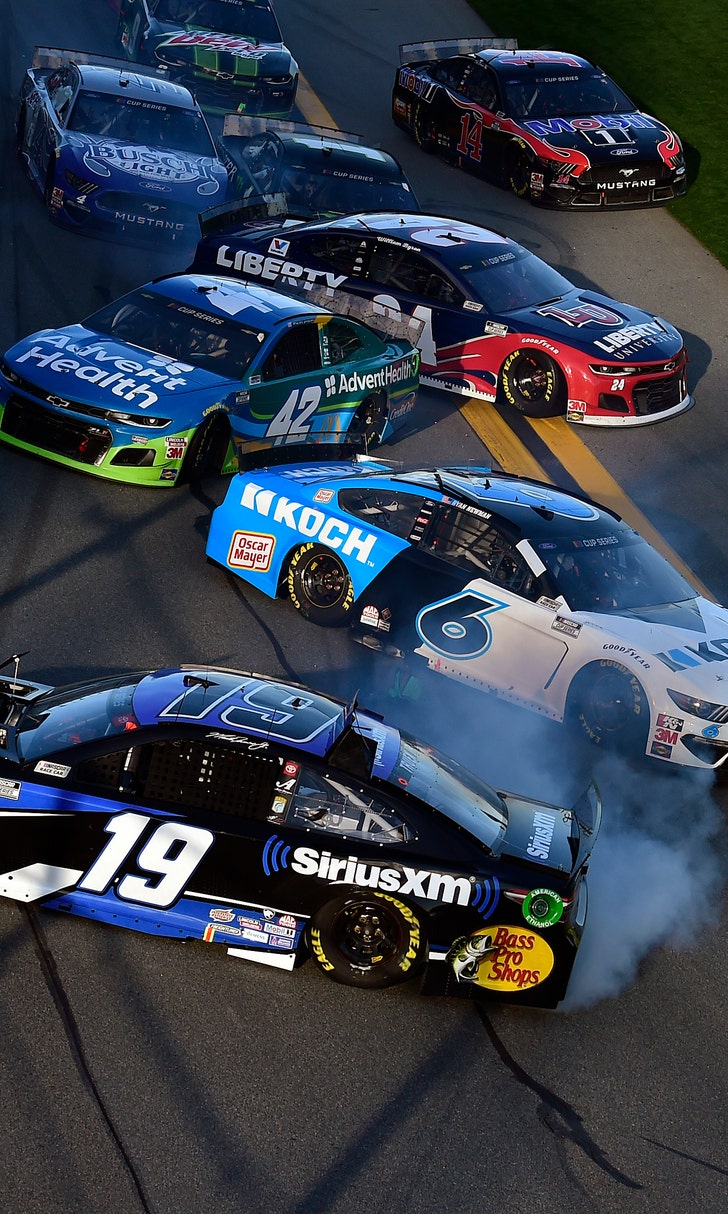 The Numbers Game At Daytona