NASCAR Cup Series
NASCAR Cup Series
Busch searches for comfort in 2nd place
Published
May. 21, 2011 1:00 a.m. ET

Kyle Busch tried to put the positive spin on his runner-up finish in Saturday night's NASCAR Sprint All-Star Race.
He labored to point out that he had actually finished the race, something he hasn't been able to do on a consistent basis, focusing praise on the solid performance of his Joe Gibbs Racing team throughout the weekend at Charlotte Motor Speedway.
While he said afterward second was no fun, he also admitted his car had nothing for winner Carl Edwards. Especially not when both had a great restart entering the final 10-race segment of the all-star race. Or when there were no on-track fireworks during the final run that would have bunched the field together once more.
Sure, if the race had run a little longer Busch might have been able to reel in winner Edwards. But it didn't, so he just took from the event as much as he could.
Busch said that there weren't any changes the team could have made to the car during the race that would have made a difference. Those would have been more in-depth.
He started the race from the pole position, an edge that had many practically handing the victory before the race to Busch, generally known for his aggressive nature. But while he did lead 19 of the 100 laps, he wasn't able to dominate as he often does in races.
And on the final restart, when Edwards held his edge, Busch knew he was in trouble — he just didn't realize at first how much.
"As far as he jumped out on me, (that) really surprised me," Busch said. "I thought maybe I could run within three, four car lengths of him and kind of stay there . . . He took off so far, it was like, 'Damn, ain't no way I'm going to be able to run him back down in this period of time.' "
Edwards knew he had the horsepower and car to hold on during that restart, but he also knew both how well Busch is on restarts and that he had already spun his tires once in the race.
"It could have gone either way," Edwards said. "Kyle could have really hung in there and it would have been a really tough race."
Once Edwards pulled away, Busch hoped that he'd be able to rally and close the gap. It didn't happen.
Still, the race helped him be even more prepared for the upcoming Coca-Cola 600, which will be run next week, also at Charlotte Motor Speedway.
"For us, it's just a matter of what we practiced like during the day in the hot and slick sun, then what we had tonight when it was cool out and when it was fast out," Busch said. "To me, those are some things that you feel like you build on and you talk with your crew chief this week and tell him exactly how your car changed throughout the event, what happened."
Besides, at least he brought home the entire car.
That was something that Busch tried to find some comfort in as he prepared to leave the track as runner-up — still seeking a Cup win at Charlotte.
"Well, considering our fleet has been getting a little bit low, this is pretty good," he said. "I didn't put a scratch on it. It will be my backup car next week. It was a good one. So the most frustrating part is, you know, when you have a shot to win or when you feel like you have a shot to win and something happens to you. Those are really frustrating because you never know how it would turn out.
"Tonight we flat out got beat. There's nothing to hang our heads about, there's nothing to be frustrated on tonight. We just didn't quite have enough when we needed it. There at the end, we just ran out of time. Next week is a 600-mile race. There's going to be a lot of comers, a lot of goers, back and forth, some good racing. Hopefully next week can be our week."
 
---
---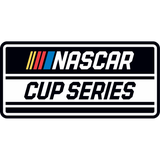 Get more from NASCAR Cup Series
Follow your favorites to get information about games, news and more
---