Busch fine being lone Dodge in NASCAR's Chase
BY foxsports • September 10, 2010
Being the guy in the spotlight is OK with Kurt Busch.
It comes natural for a kid who grew up a stone's throw from the casinos and showrooms of Las Vegas.
Busch is in every way a racing superstar, comfortable playing the role of both hero and villain — which is almost a prerequisite these days for a driver in the NASCAR Sprint Cup Series. This season, the 2004 NASCAR champion has been good enough to find himself in Victory Lane twice during the 26-race regular season and he's also a player in NASCAR's championship challenge, the Chase for the Sprint Cup.
As NASCAR's version of the playoffs begins this weekend at New Hampshire Motor Speedway, Busch finds himself in the thick of things as the points have been reset to reflect regular-season victories.
When the wick gets turned up a notch for the final 10 races of the 2010 season, Busch will be in his element.
And once more, he'll go it alone. That is, if you don't consider the role played by the cast of several hundred dedicated Penske Racing employees that will be watching his back both at the shop in Mooresville, N.C., and behind pit wall on race day.
Busch has the distinction of being the lone Dodge driver in the Chase, and he likes it that way. Keeping the faith as the sole representative of the Chrysler brand every weekend amidst a sea of Chevys, Fords and Toyotas on the racetrack has been a role that fit Busch like a glove.
For his fifth time in the Chase, Busch is facing the competition without the benefit of a teammate (Tony Stewart also has no other teammate, but his Stewart-Haas Racing is aligned with Hendrick Motorsports, which has two drivers in the field).
"I guess I'm a lone wolf, being the only Penske car in the Chase," said Busch. "For us, what I've learned is that when you have just one car in the whole stable in the Chase, that means that the other teams are doing all that they can to help that top dog achieve more success.
"I would say that there is a lot of attention geared up towards the (No.) 2 car and that can only help you when you've got everybody trying to pull the rope in the same direction."
That translates into teammate Sam Hornish Jr. racing every weekend with a setup similar to that which is on Busch's Dodge. Doing so has proven to be a critical source of information, the kind of data that can make the difference between the No. 2 car running well and running better – which in today's Sprint Cup environment means the difference between finishing fifth and winning.
Of course, as the self-described "top dog" at Penske, Busch is the recipient of every "A" engine that comes out of the engine shop (although they'll tell you in Mooresville that every engine is an "A" engine). And when the aerodynamicists at Penske happen to find a trick or two that can legally be applied to a Cup car, it immediately finds its way onto Busch's Dodge.
Busch puts it this way, "Right now, you can say that all the eggs are in one basket."
No mistakes
Winning the Sprint Cup championship is still a matter of delivering 10 weekends of error-free racing, according to Busch, no matter how you want to look at it.
It's easy to overthink yourself right out of contention, especially when those mistakes occur. That's where Busch's past experience in the Chase pays off.
"I believe that there are two ways to win this championship," Busch said. "If you've got a strong car, you've got to take advantage of it and win so you can carry those extra points with you. Then, you can get a good nest egg of points built up. (If that happens) then you're going to be right there when you come down the home stretch going into Homestead.
"But you also need to keep track of how the points leader is doing. How are they are setting the pace? Are they winning a lot? Or are they just cranking out top 10s?"
The team's Chase experience goes beyond just Busch. It extends to crew chief Steve Addington, whose expertise calling the shots on race day this season has helped keep Busch cool, calm and collected when things have gotten off track. Going into the 2010 season, developing a rapport with new crew chief Addington was something Busch admits was an essential element to his return to the Chase.
"We've learned to not give up and keep working at it," said Busch, citing his recent run in Atlanta, when his car was a mid-pack runner, at best.
"We were struggling with it, but we turned it into a sixth-place car using pit strategy and timely yellows. You just have to keep your head above water at all times and not let yourself and your team sink too far."
That was especially true when Busch's Dodge suffered an engine failure at Michigan. That costly did not finish dropped Busch from third to 10th in points. That was cause for some concern, although the team has remained strong with top-10 finishes to close out the regular season.
"The group of teams from third to 10th in points, they're all running the same," said Busch. "We're all capable of winning the championship. A guy like (Kevin) Harvick has separated himself this year. He's driven consistently everywhere. And there's Jeff Gordon. He's smart and a four-time champion, you have to watch out for him. Really, anyone in the Chase has a shot at it (the title).
"Nearly half the chase field is former champions. There are guys in the field who know how to win championships. There are guys who have been in the Chase multiple times. That means every year that we've had the Chase, those guys have made it and it makes it more competitive and tougher to win."
Busch has an added incentive to bring the Sprint Cup title to the Penske shop. His teammate, Brad Keselowski, is on course to win the Nationwide Series title and Penske's IZOD IndyCar Series team with driver Will Power is leading the points in the open-wheel series.
"The success of the Penske teams speaks for itself," said Busch. "Especially you get realize just how competitive we are in all the different types of racing."
Then, there is a small matter of keeping your cool. Busch has been one of the drivers who have taken the phrase "boys have at it" to heart. He's had his share of run-ins this season - especially with defending Cup champion Jimmie Johnson. However, when it comes to the Chase, his attitude changes.
"You can't get too caught up in it (an on-track incident)," said Busch. "You have to be as smart as you can be. It's like the old cliché of 'race the race track.' You pretend that each of the 10 events is like Darlington (where the focus is on racing the racetrack). You just have to do your best and not pay attention to others around you."
That philosophy will surely be tested on Sunday.
---
---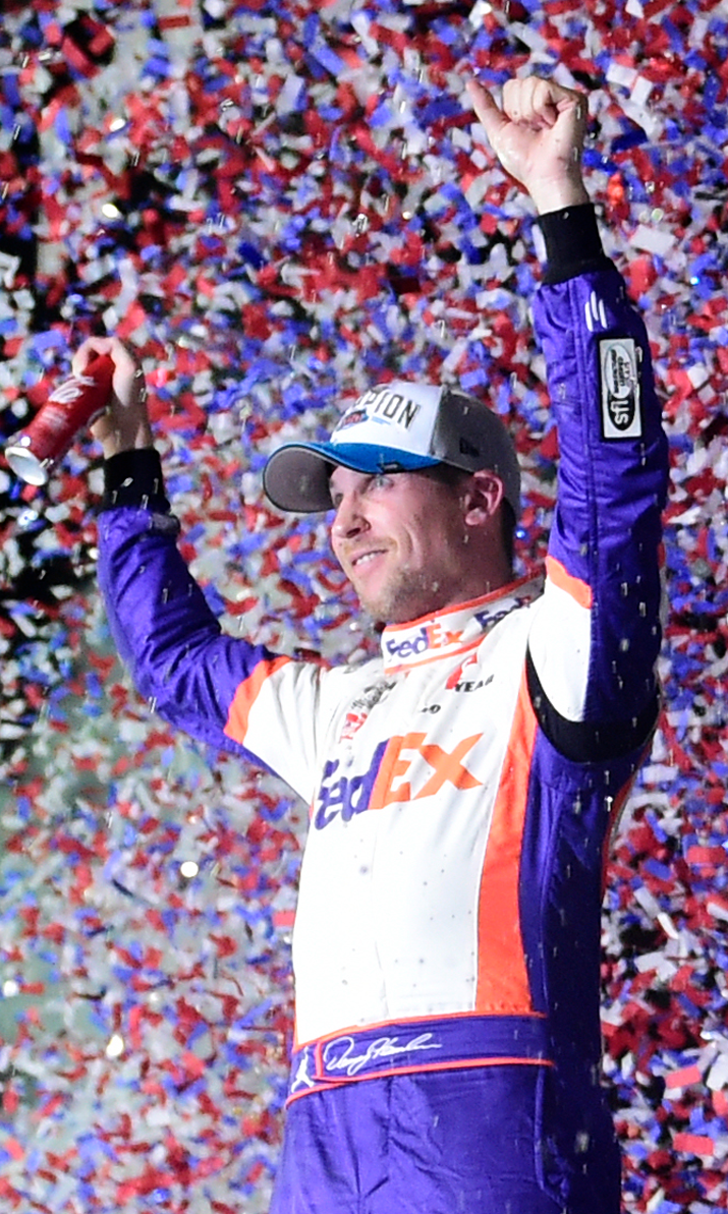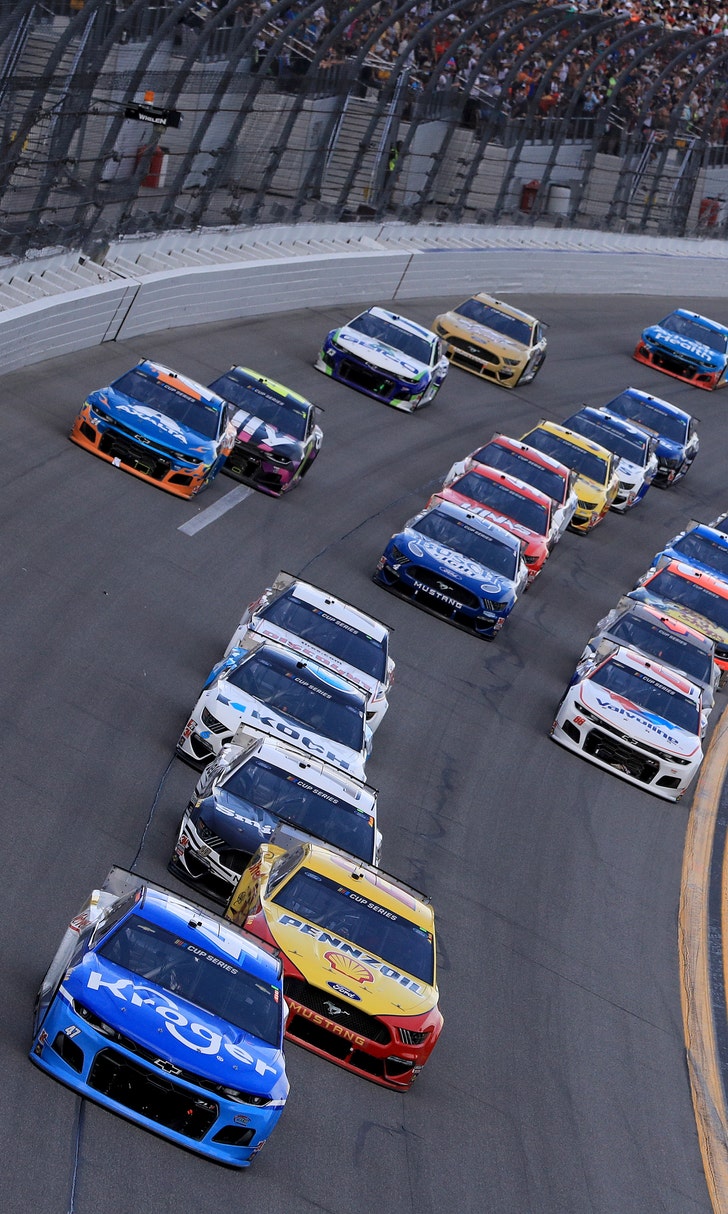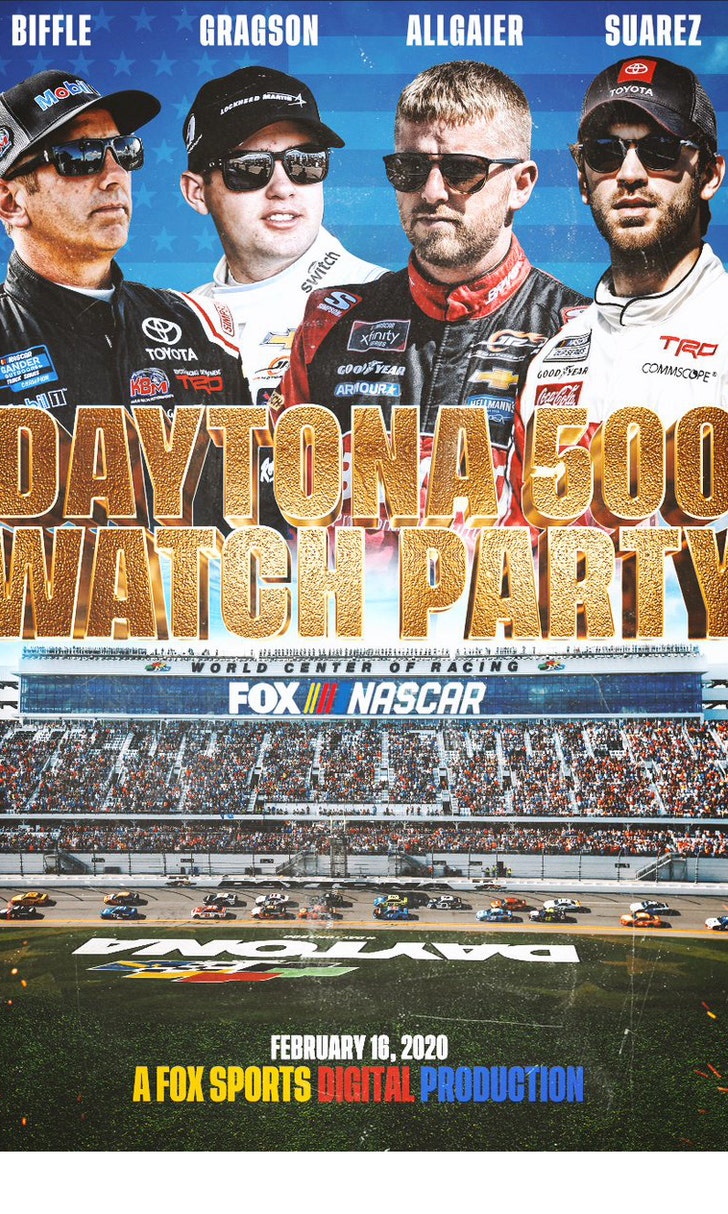 The Daytona 500 Watch Party!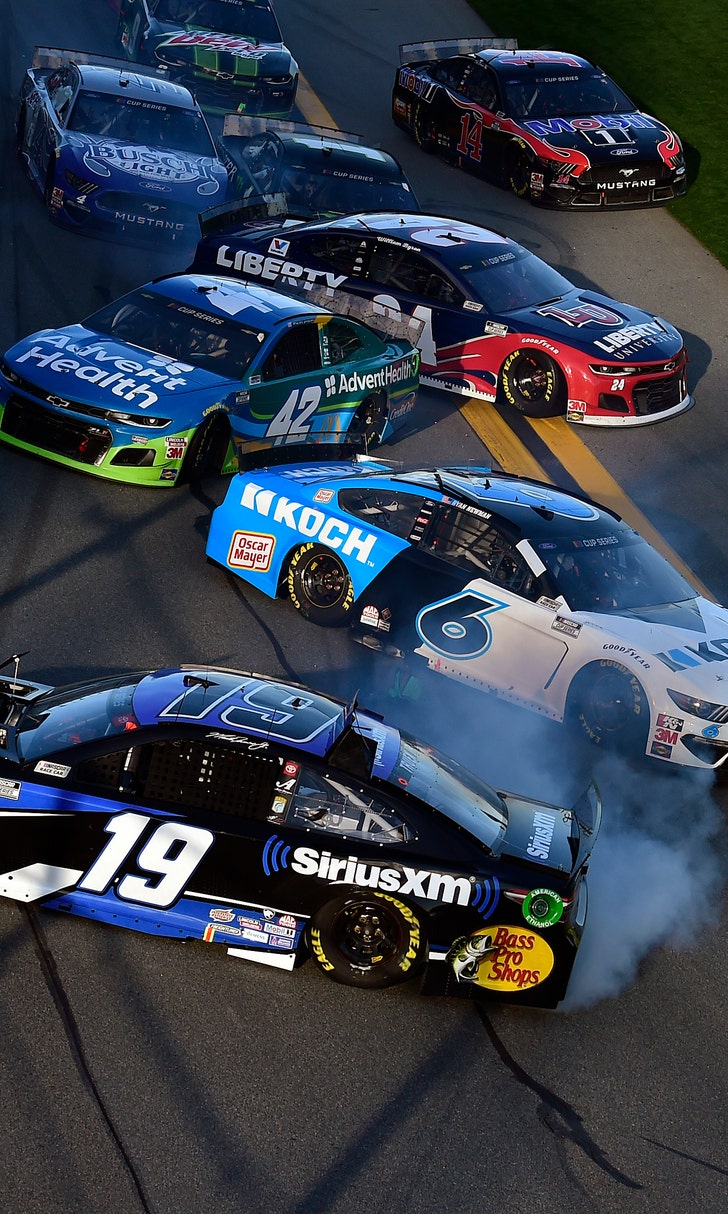 The Numbers Game At Daytona