NASCAR Cup Series
NASCAR Cup Series
Busch apologizes for driving 128 mph on road
Published
May. 27, 2011 1:36 a.m. ET

Kyle Busch apologized repeatedly Thursday for showing a ''lack of judgment'' in driving 128 mph in a 45 mph zone in a borrowed Lexus.
Busch was cited for careless and reckless driving, and speeding following a Tuesday stop. He was driving a nearly $400,000 bright yellow Lexus.
In his scheduled media session at Charlotte Motor Speedway, Busch apologized several times for the joyride and said he would not make the mistake again.
''I'm certainly sorry that it happened,'' he said. ''All I can do is apologize to the public, my friends, my fans and my sponsors. I'll look at this experience as a learning experience and move forward.''
The citation shows that Busch allegedly told the officer who stopped him the Lexus was ''just a toy,'' but seemed to realize the flippancy of that remark Thursday.
''It wasn't a toy, it's a high performance vehicle,'' Busch said. ''It should be driven with caution. Obviously I didn't have caution and I had a lack of judgment.
''There's probably reason why on the TV commercials that they always show at the bottom, 'Professional driver, closed course.' Mine was not that. Again, I apologize sincerely. All I can do is make sure it doesn't happen again.''
Lexus parent company Toyota sponsors the Joe Gibbs Racing team that Busch drives for, and the 2012 Lexus LFA was loaned to both Busch and Denny Hamlin this week. Hamlin tweeted a picture of the car the day before Busch was ticketed with the post, ''If u see me today in ur rear view driving this Please move!!''
''That car is absolutely amazing. The best driving machine I've ever been in,'' said Hamlin, who hopes to have the one he ordered by March. ''Obviously it's hard to keep the speed out of it.''
So how fast did Hamlin go?
''Most I went is about 10 over,'' he smiled. ''The transmission shifted well, I can tell you that. I got up to speed fast.''
The LFA is hand-built in Japan, and only 87 of the 500 scheduled vehicles have been built.
Of the 87 completed, only 20 are in the United States and all are privately owned. Lexus has two cars available as demos, and Busch was driving one of them. The cars are usually made available to potential buyers at test tracks on weekends, but that did not accommodate Busch and Hamlin's schedules so one was made available to them, said Lexus spokesperson Nancy Hubbell.
''He returned the car, nobody got hurt and for that we're grateful,'' Hubbell said. ''We know that he is definitely remorseful. He's owned up to it, and we appreciate that. I think people recognize that this was an issue that the car didn't go fast all by itself, and the driver was testing its capabilities.''
NASCAR team owner Joe Gibbs found no amusement in Busch's adventure.
''It's a serious issue, that's an important statement for us, this is serious,'' Gibbs said, declining to say if Busch will be punished but acknowledging the driver won't be suspended.
Because NASCAR does not require competitors to have a valid driver's license, the sanctioning body said it would not be disciplining Busch. According to information from the N.C. Department of Motor Vehicles, a conviction could cost Busch his driver's license for 60 days.
There was mixed reaction in the garage area Thursday about Busch's infraction.
''I've probably been guilty of the same thing myself, just didn't get caught,'' said Dale Earnhardt Jr., who then backed off ever driving 128 mph on a public road.
''I don't really know if I got that fast. I didn't know we had enough straight road in North Carolina to get going that quick. Apparently there's a piece somewhere.''
Five-time defending champion Jimmie Johnson was also sympathetic to Busch. While not condoning the speed, Johnson said high performance vehicles are built for drivers who ''stand on the gas.''
''We as drivers aren't necessarily wired the same,'' he said. ''It's tempting, especially when we have the skill sets that we do as drivers and you get a high performance car and you just want to see how it stacks up. I guess everybody that has a high performance car stands on the throttle at some point.
''I'm not trying to justify what he did, but we can all look at ourselves in the mirror and know that we've wondered what it felt like to stand on the gas pedal.''
But Kevin Harvick, who has been openly feuding with Busch of late, was not as forgiving.
''I think some people are their own worst enemy when it comes to being responsible as a person or as a businessperson or anything that comes with life's responsibilities,'' said Harvick, who added he tends to go under the speed limit and hasn't driven irresponsibly in a street car since he was 16.
Gibbs seemed dismayed that all the progress Busch has made off the track has been overshadowed by the speeding ticket. Busch, winner of two races this season, is ranked third in the Sprint Cup standings heading into Sunday's Coca-Cola 600 in what's yet another strong season for the 26-year-old.
But much of the spotlight has been in the maturity he's shown this year in dealing with adversity. That hadn't changed Thursday, as Busch answered all the questions asked of him, but he stayed on message with buzz words such as ''apologize,'' ''lack of judgment,'' and ''learning experience.''
''The way he's handled things for that last year, I kind of felt like he's really made a great effort,'' Gibbs said. ''Having said that, I'm hoping that somehow out of this, something positive will come out of it. In other words, it may be there are different organizations that reach out to young people driving, reckless driving.
''For me and for all of us at Joe Gibbs, Racing, I'm hoping there's something that maybe I can do going forward to make it, hopefully, something positive.''
Hamlin believed Busch's past transgressions have fueled the attention on the speeding ticket.
''I believe it is more overhyped because it is Kyle,'' he said. ''I truly believe if it's someone that's not as big in our sport, it's not this big of an issue. I just think who it was ... has more to do with it.
''Kyle is a skilled driver, he knows the limits of his race cars and his street cars. That's no excuse, by any means, but why it's a big deal.''
---
---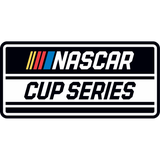 Get more from NASCAR Cup Series
Follow your favorites to get information about games, news and more
---