NASCAR Cup Series
NASCAR Cup Series
Burton hopes Talladega snaps string of bad luck
Published
Apr. 13, 2011 2:48 p.m. ET

Jeff Burton went into the season-opening Daytona 500 with a solid shot at winning NASCAR's biggest race of the year.
Then his engine failed 92 laps into the race, setting in motion a string of bad luck that's plagued Burton through the first two months of the season. He goes into Talladega Superspeedway ranked 25th in the Sprint Cup standings, and nothing close to the title contender team owner Richard Childress thought Burton would be this season.
Burton remains undaunted.
''I'm extremely confident that we can dig ourselves out of the hole and get ourselves in the position we need to be in,'' Burton said.
Talladega is a good place to get things moving in the right direction.
Richard Childress Racing swept the two events at the Alabama track last season, with Kevin Harvick winning in the spring, then Clint Bowyer nipping Harvick in the fall. And the RCR cars have established themselves as consistent contenders at restrictor-plate races, a trend they continued at Daytona.
Burton won an exhibition race at Speedweeks leading into the Daytona 500, and Bowyer and Harvick were in contention in every race leading into the season-opener. Harvick and Burton both suffered early engine failures - an extremely rare misfire for RCR - while Bowyer and Menard stayed in contention for the win down to the final laps.
Burton expects to be in the mix Sunday - if he's not in an accident.
''I feel like we have really fast restrictor-plate cars. We have had plenty of speed,'' Burton said. ''Unfortunately, I think we have, maybe in almost every restrictor-plate race last year, we ended up in a wreck. But going into Talladega, what we are thinking about is getting to the end of the race. We have had the speed, we have led the laps.
''We have done the things we needed to do, but we just hadn't finished races. I think it's about putting ourselves in the right position and getting to the end of the race and seeing if we can make it happen on the last lap.''
It could be the turn he needs.
Harvick has rebounded since the Daytona 500 with two wins, and a climb from 36th to ninth in the standings. Burton, meanwhile, hasn't been able to catch a break.
One mishap after another has Burton searching for his first top-10 finish of the year seven races into the season. His 11th last weekend at Texas was his best finish to date, but he refuses to blame bad luck for his misfortunes.
''What we have to guard against is looking and saying, 'Well, we have had bad luck,' '' he said. ''That, to me, is an excuse. That, to me, is knocking it off and saying, 'It's some other power making us either be successful or not successful,' and I just don't buy into that.
''I think it rests on our shoulders. You can certainly have bad luck and you can certainly have things go a way that you didn't want to, but at the same time, those things equalize themselves out. It's been my experience, whatever bad luck you have, you also have that much good luck. So at the end of the day, it's on our shoulders to go fix it, and I think we can.''
Childress, however, thinks good finishes have to be headed Burton's way. As he celebrated Harvick's win earlier this month at Martinsville, a race where Burton's Chevrolet suffered damage when he was stacked in traffic, leading to a 24th-place finish.
''I told Jeff after the race was over, it will turn,'' Childress said. ''He's having some tough breaks right now, but it can turn the other way just as quick and as good as what you're going through right now.''
---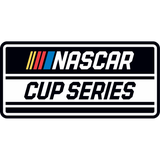 Get more from NASCAR Cup Series
Follow your favorites to get information about games, news and more
---