Bristol impossible to predict now
March 16, 2013

Fans once flocked to Bristol Motor Speedway, amped to see the beating and banging the short track regularly offered.
Drivers often left the track in anger, tempers flaring after contact, over wins that slipped away, at a track where they felt they had little or no control over their own destiny.
Then the track was changed and, suddenly, drivers liked it a little more. The March 2012 race featured 13 lead changes, with Brian Vickers and Brad Keselowski combining to lead 246 of the 500 laps and Keselowski taking the lead for good on Lap 390 of the 500. The race had five caution periods for 49 laps, one for a multi-car crash. Drivers could race the way they wanted, regained some measure of control. Suddenly, they seemed to like racing at Bristol. Fans? Not so much.
Then the track was changed. Again. Between the races in 2012, the top groove was ground, aiming to make the passing more difficult, to bring the bump-and-run into play. That race featured 22 lead changes, with winner Denny Hamlin leading the final 38 laps. There were 13 cautions for 87 laps, seven of which involved more than one car.
In that fall race, some of the drivers discovered that what one thinks will happen with a change isn't always what does happen.
"I didn't anticipate it having the result; which I liked it as well," Dale Earnhardt Jr. said. "I didn't anticipate it. Really, nobody knew what was going to happen. They were trying to eliminate the top groove and ended up making it even stronger. And so it didn't really have the intended result, but it was a good result nonetheless. Everybody seemed to enjoy the race. I did."
So now, what does Sunday's Food City 500 (12:30 p.m. ET on FOX) offer? The surface has aged a little, the Generation 6 car hits the track for the first time and drivers expect to be using that front bumper once more.
Fearlessly, it seems.
And despite the new car and the different bumper alignment that it brings, drivers still expect to give and receive those nudges often needed to make a pass.
"The bump-and-run, you were going to use that no matter what kind of bumper you had on there," Earnhardt Jr. said. "If you want to win at Bristol, it doesn't matter what kind of bumper is on there. You're going to try to get the guy out of the way."
That potential pass – and drivers' willingness to use the bumper if needed – weighs heavily on minds as the race nears. Even Danica Patrick, who has just one Cup start at this track and will start 41st on Sunday, seems intrigued.
"I don't mind some beating and banging out there, I don't mind pushing your way around a little bit. It just happens," she said. "I did it a little bit at Phoenix even. It is just the nature of short tracks when you are running really close to one another. … I've always said from the beginning that NASCAR is a lot of fun for me because if somebody lays on you, you can lay right back. … You can bump and bang all you like."
The greater question is, will drivers be able to fully use the upper groove this weekend?
Jeff Gordon points out that the racing line is already moving up on the track. He expects that to continue through Saturday's Nationwide Series race, offering an indication of how well drivers will be able to use that outer groove in the Cup showdown.
Brad Keselowski, who has been fast at Bristol all weekend and has won two of the last three races here, was asked if he thought the upper groove would wear in this weekend.
"I tried and I hit the wall, so that's good," he said. "I hope that lane doesn't come in at all. I hate that groove."
So what kind of race will Bristol have Sunday? That's hard to predict at this point.
What is certain is that drivers know that competitors will do whatever it takes to gain ground in the race – even if that means a little contact.
"I think this track, probably more so than any track I've ever raced at in my life, is just extremely demanding," Keselowski said. "I always feel like when I come here I'm playing Tetris, but I know that if I screw up somebody is gonna hit me over the head with a hammer. That's what this track reminds me of because it's such a mental and physical challenge. You never get a break. When you finally get that one puzzle piece to fit the next one is coming, and when you think you've got it all figured out it just keeps going faster and faster and faster until it just breaks you down mentally, and I love that challenge.
"I like how it's an in-your-face racetrack, where if you just ride around here, you wreck. If you get too aggressive, you wreck. If you try to fall somewhere in-between, you just have a bad day, so that mental challenge – the window is so small – and I love that about it."
---
---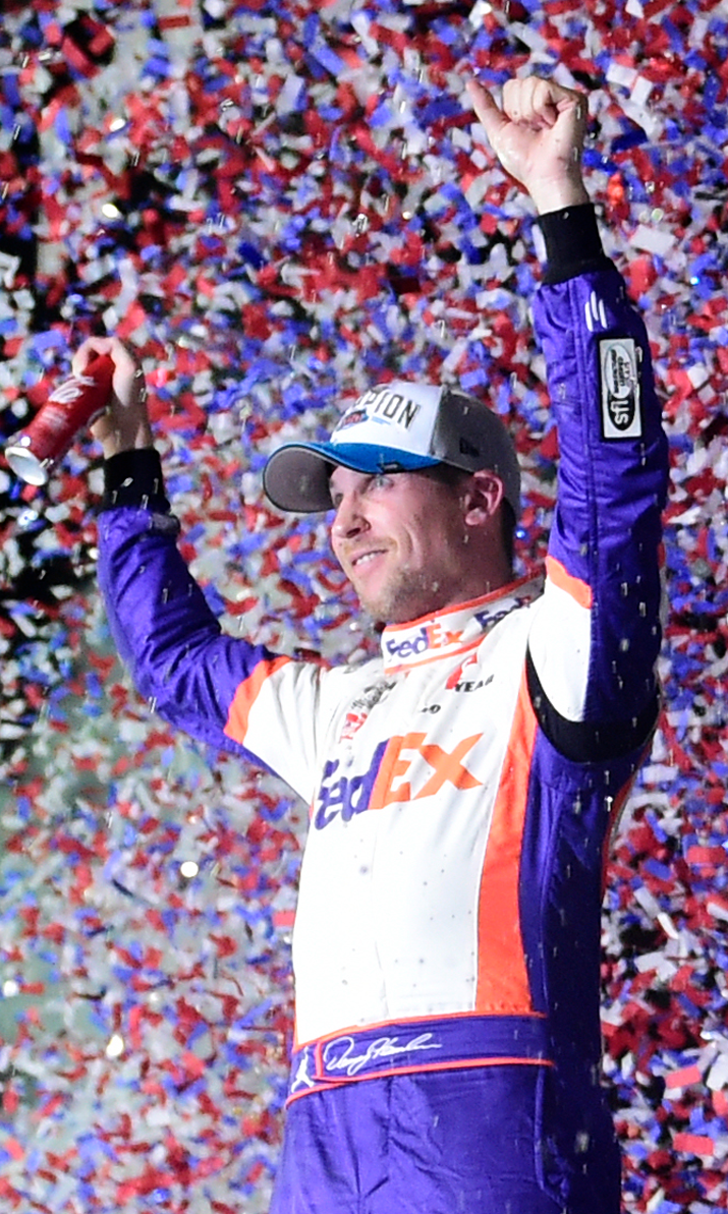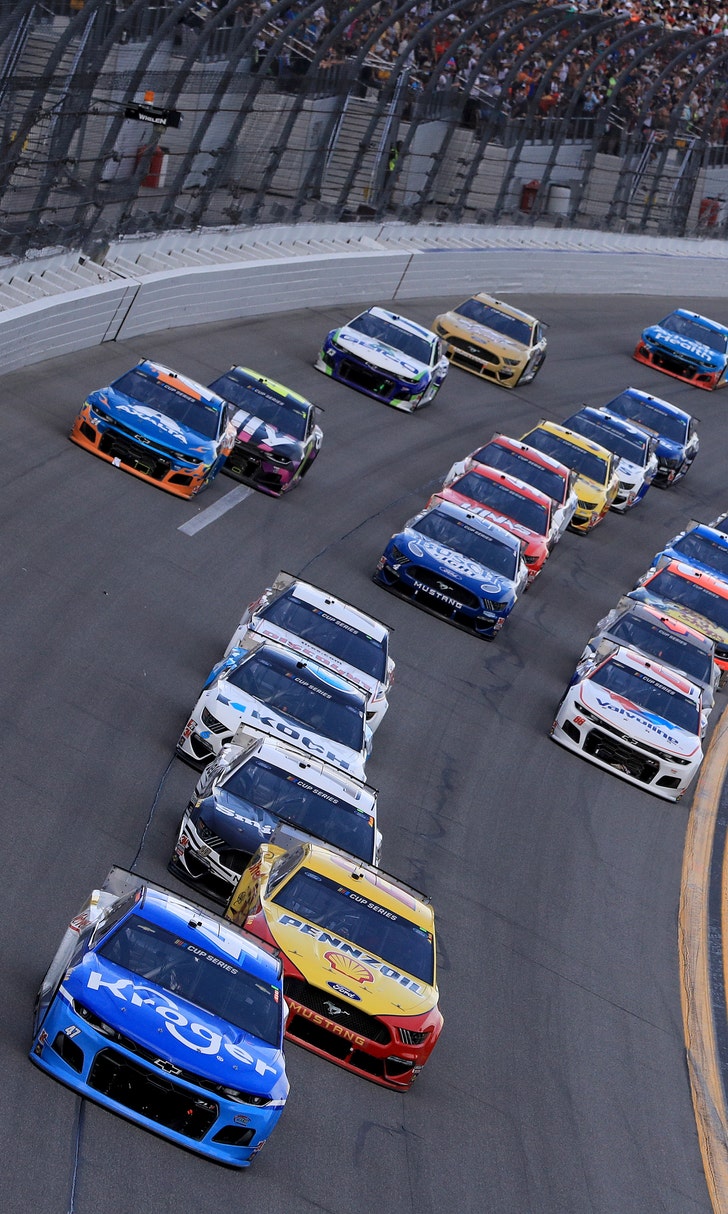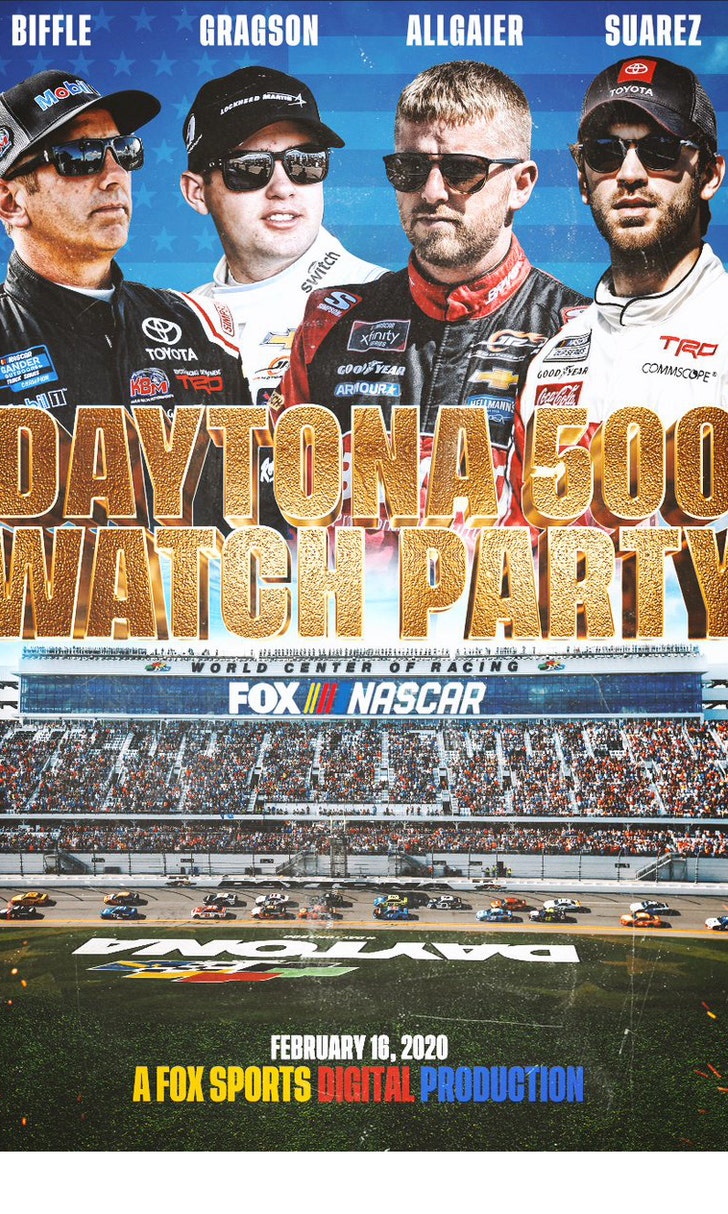 The Daytona 500 Watch Party!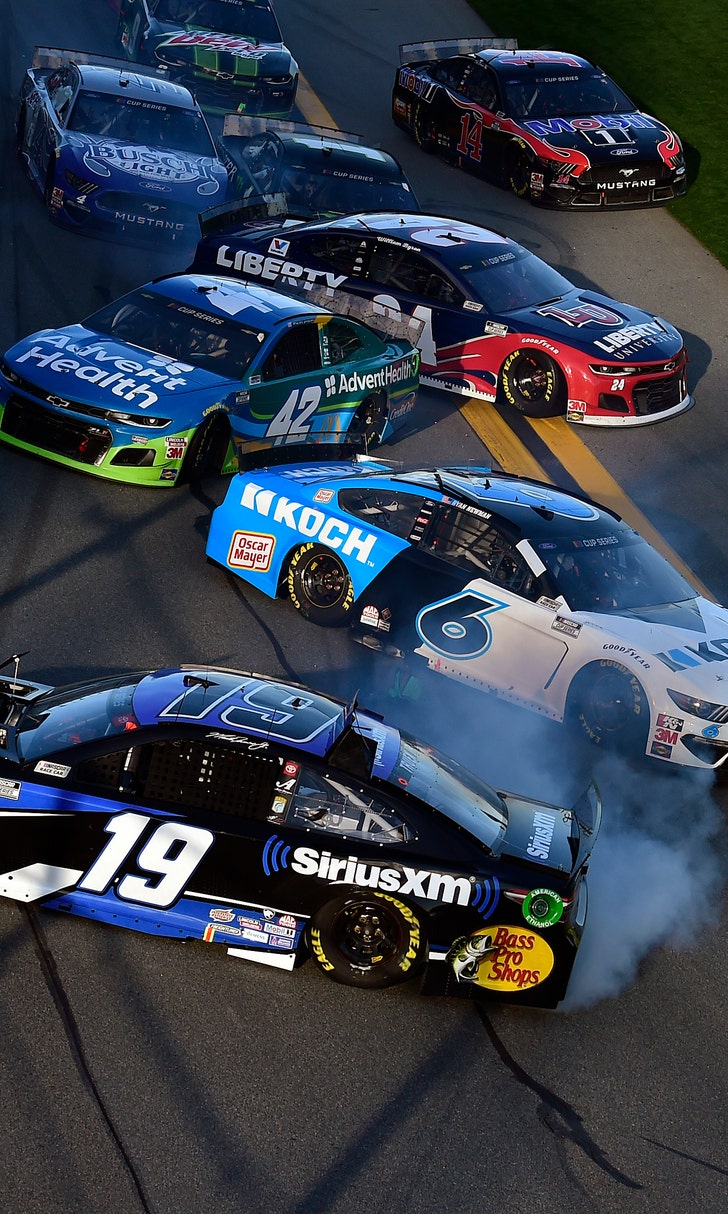 The Numbers Game At Daytona