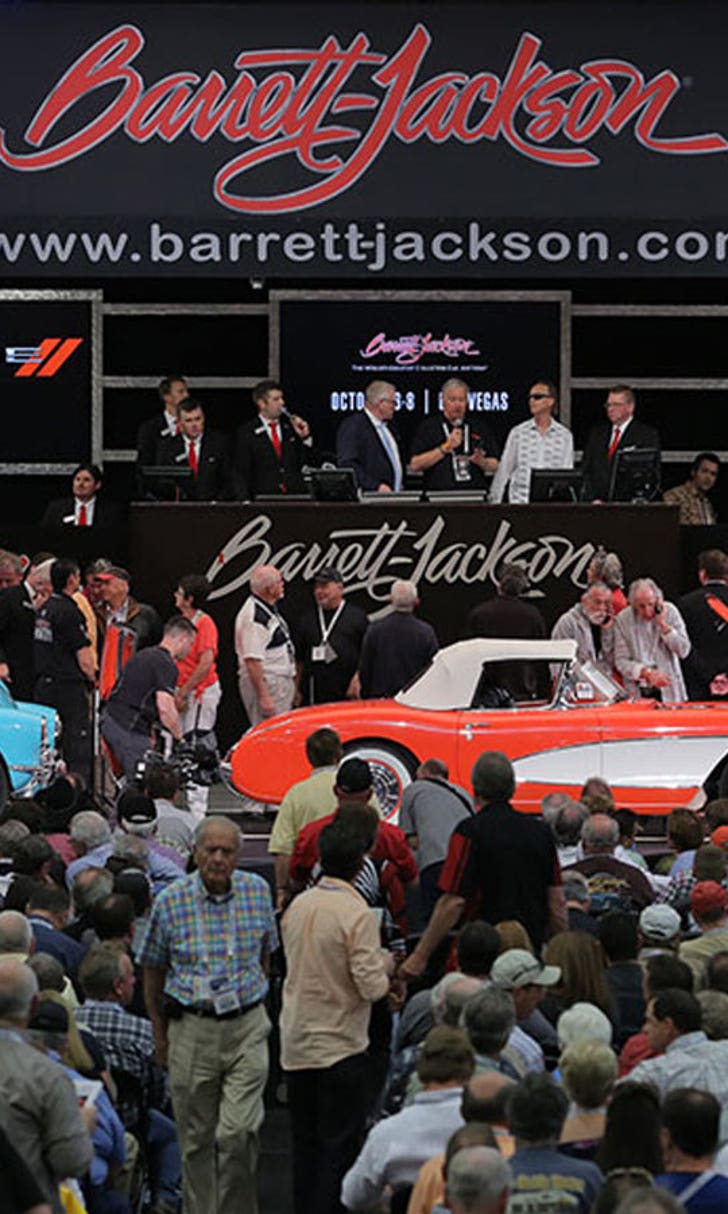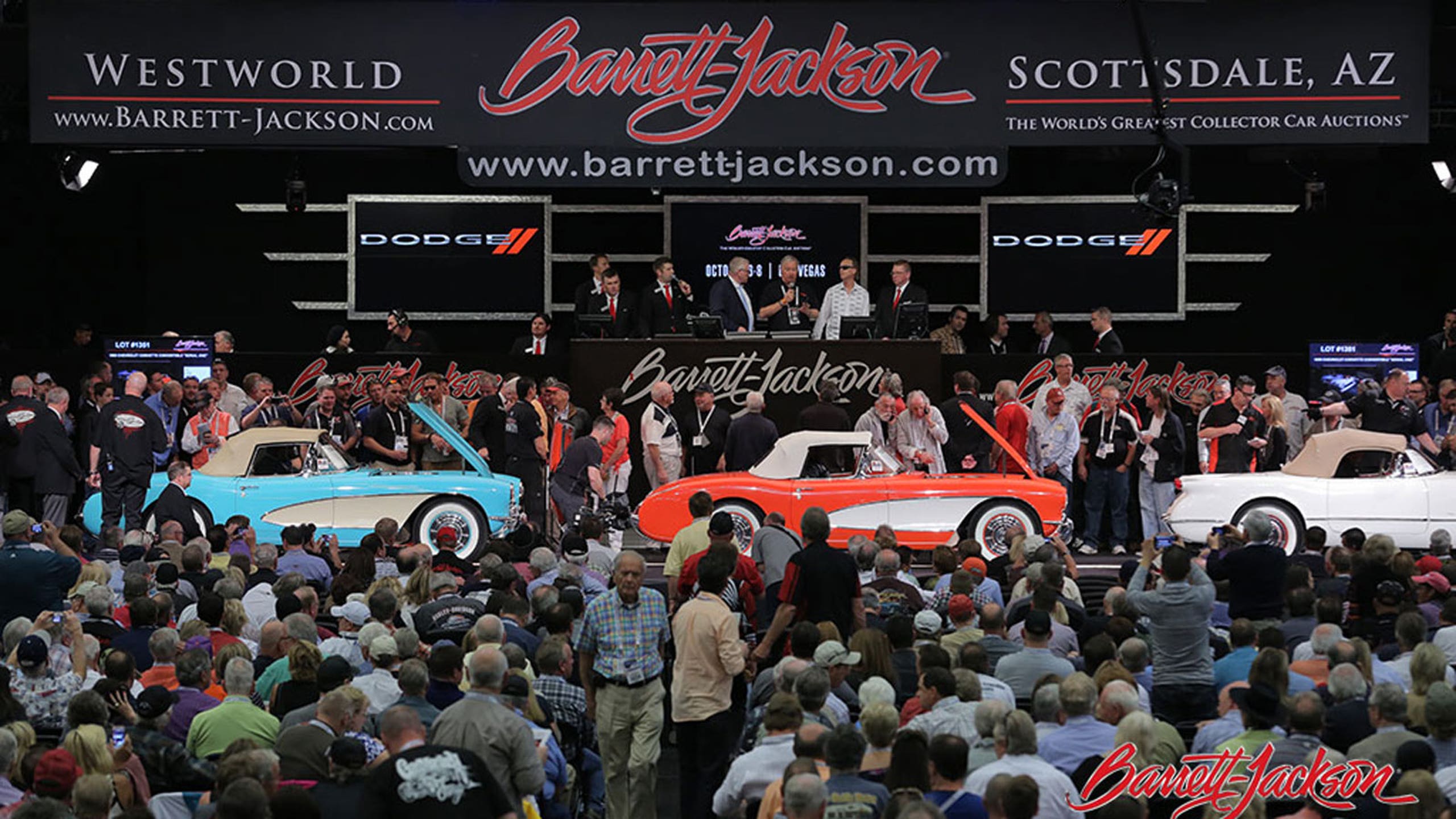 Big spender: Rick Hendrick drops $4 million at Barrett-Jackson
BY Tom Jensen • January 31, 2016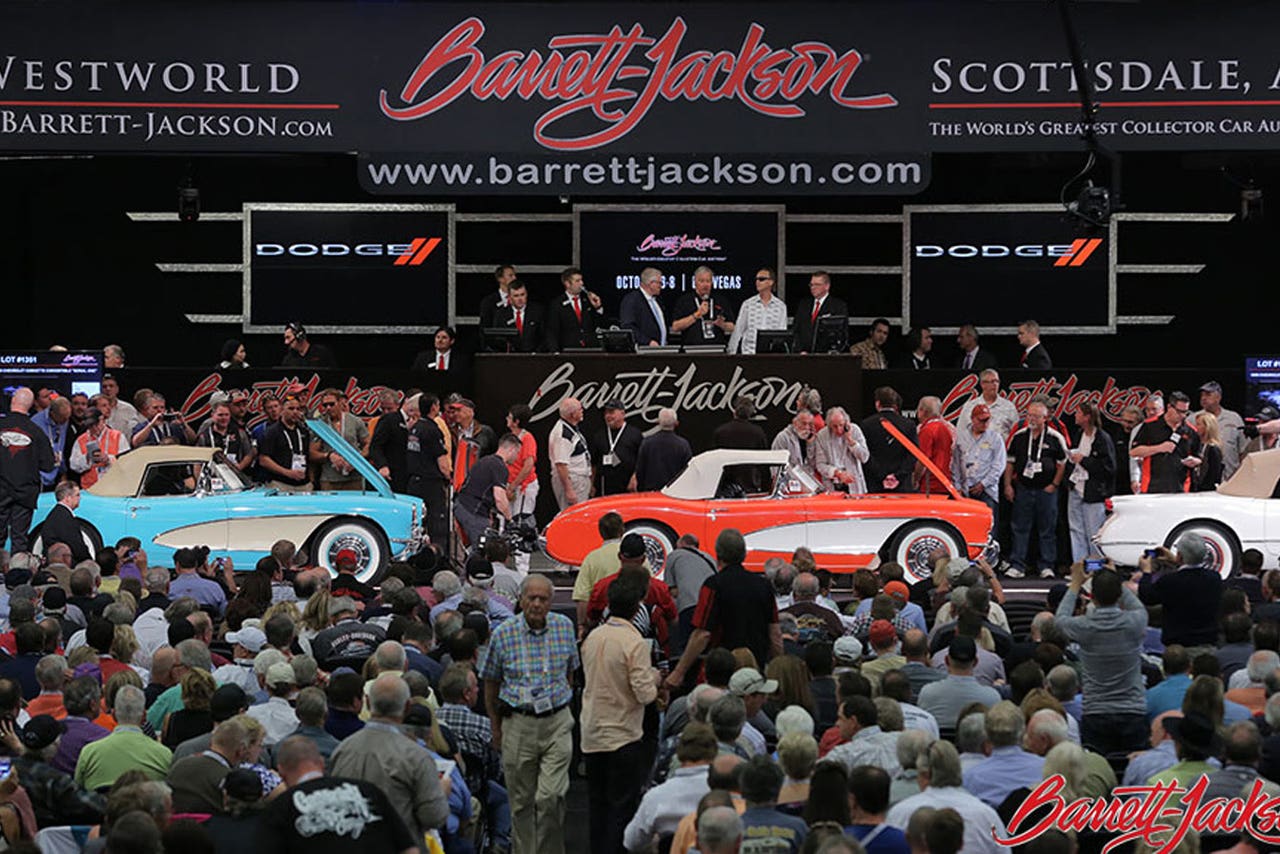 Rick Hendrick was a busy guy in the Arizona desert this weekend. The NASCAR team owner capped a nearly $4 million, two-day spending spree in Scottsdale on Saturday night with a winning bid of $500,000 to acquire the first production 2016 Chevrolet Camaro SS, VIN No. 001.
All of Hendrick's winning bid at the Barrett-Jackson Collector-Car Auction in Arizona went for charity, donated to Kettering University, which has a close association with General Motors. IndyCar star Will Power drove the gleaming black Camaro SS onto the auction block.
Hendrick, who sports a collection of more than 200 cars at the Hendrick Motorsports campus in Concord, N.C., is an avid collector of cars with VIN No. 001. He already owned VIN No. 001 of the 2010 Camaro, 2011 Camaro convertible, 2014 Corvette and 2015 Corvette convertible, among others.
Friday night at Barrett-Jackson, Hendrick paid $1.2 million for the first production 2017 Acura NSX hybrid sports car.
Saturday afternoon there, he paid $1.65 million for three Corvettes in sequential years with VIN No. 001 -- models from 1955, '56 and '57.
Among his other acquisitions at Barrett-Jackson, Hendrick also spent $525,000 to buy a 1969 Corvette roadster, one of 116 made that year with the 560-horsepower L88 engine. And he paid $100,000 to acquire the "Optimus Prime," a Peterbilt truck used in the movie "Transformers."
FOX analyst and former Hendrick Motorsports driver Jeff Gordon witnessed his former boss' spree up close.
"I'm a little surprised, because I spent days with him here and he's like, 'Aw, I'm not really looking for anything, I'm not planning on buying anything,'" Gordon said of Hendrick. "But I've got to say, when I saw VIN No. 1, VIN No. 1, VIN No. 1 (the three Corvettes) it made me think of him. I had no idea he was going to do that. ... But I'm not surprised, because he loves his Corvettes. ... I don't know what else is out there, but it would be hard to find a better Corvette collection than Rick Hendrick's."
---
---