Bayne sees long future with Wood Bros.
BY foxsports • April 13, 2011
Trevor Bayne became a household name overnight after winning the Daytona 500.
Even then, he realized the key to his longevity in the sport would be "managing the peaks and valleys."
In the past two months, he's endured his fair share of both.
Last week was no exception. On Sunday, Bayne, 20, was hospitalized because of a reaction to an insect bite when he returned to Charlotte after the NASCAR Sprint Cup race in Texas. Bayne was released later that day and was feeling upbeat Tuesday when he was on hand for a sponsor announcement with Wood Brothers Racing, one of NASCAR's most storied teams.
With support from Camping World's Good Sam Club on the No. 21 Ford for a pair of races — this weekend's points race at Talladega Superspeedway and the non-points Sprint All-Star Race in May — Bayne has expanded his schedule beyond the originally planned 17 Cup races.
Not surprisingly, Bayne is looking forward to extending his time with the team.
"The whole organization is the best one I could ever ask to drive for," Bayne said. "Every person that you talk to in the garage, nobody is gonna have a bad thing to say about them. Everybody has something awesome to say about them, and that's what you want when you align yourself with somebody.
"Every interview I did before the race, they wanted to talk about the history of the Wood Brothers, so I learned a lot leading up to the 500. They'd always ask about the history and I think in one interview I said, 'Well, hopefully, we still have some history to write.'
"So I thought it was cool that we're still adding on to that."
Bayne is under contract to Roush Fenway Racing. He competes for Roush full time in the Nationwide Series, where he has driven the No. 16 Roush Ford to seventh place in the points standings. But under NASCAR's maximum limit of four drivers per team per series, Bayne was unable to compete in Sprint Cup with RFR.
Last fall, Bayne was put on loan to the Wood Brothers team.
"The Wood brothers are the oldest team in NASCAR and they have a ton of history, but I think we're still making more together," Bayne said. "We've shown that at the 500, and I'm still looking forward to however many years we're together down the road working together.
"They're just an incredible organization and seeing how they've kept it in the family with everybody. They've persevered through it all, and even though we're running a limited schedule this year, we'd love to be back."
Fans at the NASCAR Hall of Fame on Tuesday were happy to see Bayne was back after word spread via the driver's Twitter account that he'd been admitted to the hospital Sunday. Bayne is still awaiting the test results for a diagnosis.
"I'm feeling better than I have the last few weeks," said Bayne, who acknowledged that his arm "went kind of numb in the race car.
"I don't exactly know when that happened. It could have been Sunday when I noticed it, or it could have been before that, but I was really tired for the last week and a half, so I actually feel better now than I did to begin with, so I finally got some fluids in me and got some rest and got some antibiotics for my elbow and I'm ready to go."
Bayne has endured his share of ups and downs in the first seven races of the season, from securing his first Sprint Cup Series win to wrecking the next week in practice at Phoenix — and then again 49 laps into that race. His average finish so far has been 25.3.
"Somebody asked me a little earlier how the roller-coaster ride was," Bayne said Tuesday, "and I said, 'Well, we never bought a ticket for it because this is kind of what we expected.'
"Maybe not all the bad finishes, but we expected to struggle just a little bit because it's our first year working together."
That's why the Wood Brothers team has so carefully selected which venues are best for the newcomer as well as for the longevity of NASCAR's oldest-running team. The schedule already expanded once as the Daytona victory enabled the No. 21 Ford to add Martinsville to the schedule.
With the success Bayne had at Daytona — in just his second Sprint Cup start — fielding him on a second restrictor-plate track this weekend in Talladega should further bolster his confidence at those types of venues. While the all-star event does not reward any points or a substantial payday for anyone besides the winner, gaining valuable seat time will be beneficial for Bayne since he has yet to compete at Charlotte Motor Speedway in a Sprint Cup car.
The Wood Brothers ran a limited schedule the past two years, competing in only 13 races each season. Currently, the plan is to take a three-race break after the off week and resume when the Sprint Cup tour returns to Charlotte Motor Speedway.
"We're not planning to race at Richmond, Darlington or Dover," team owner Eddie Wood said. "That's not to say that if something didn't pop up we wouldn't go, but there's nothing right now that looks like that will happen in the immediate future."
"I think I speak for them that we'd love to be running together next year full time if something came about," Bayne said. "But it's guys like (Camping World owner) Marcus (Lemonis) and companies like Good Sam that make it possible. Everything about it has fit together."
 
---
---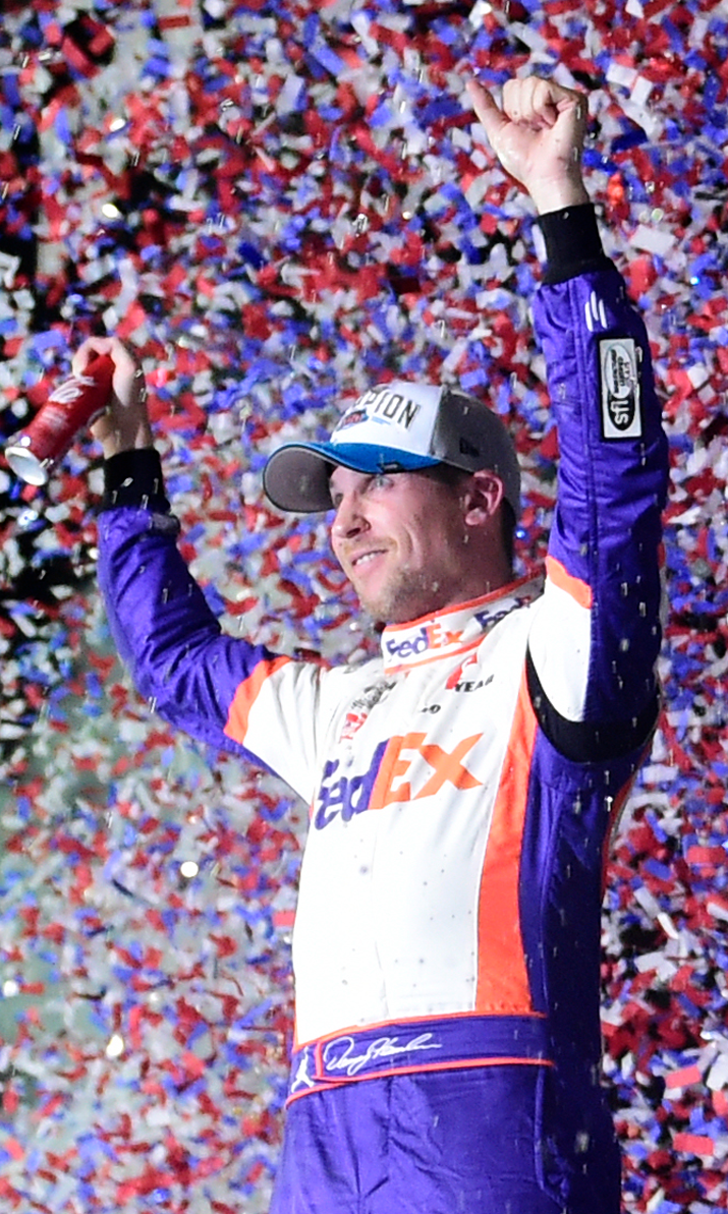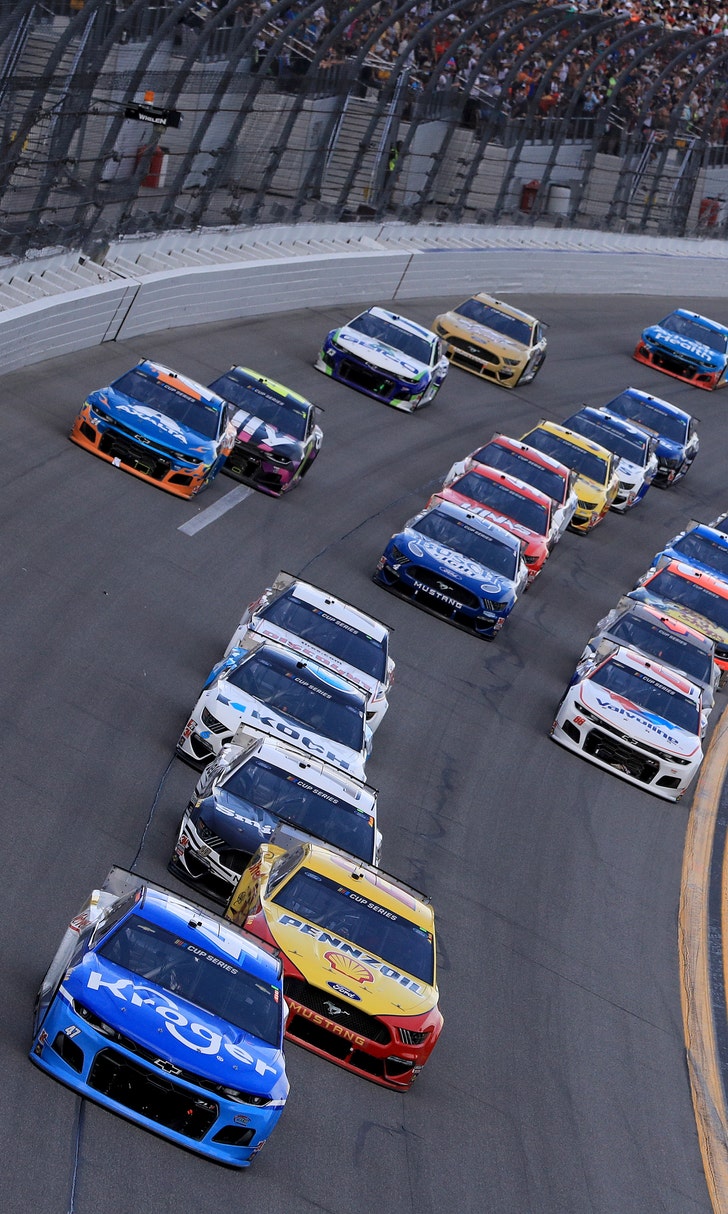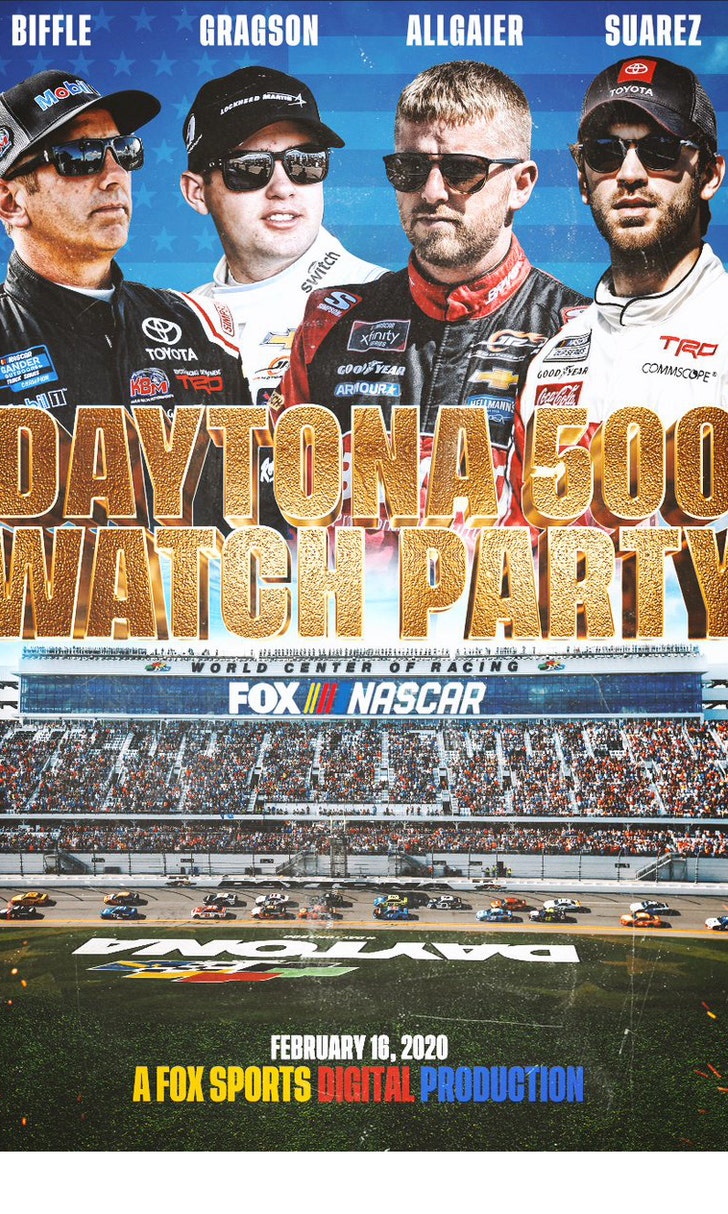 The Daytona 500 Watch Party!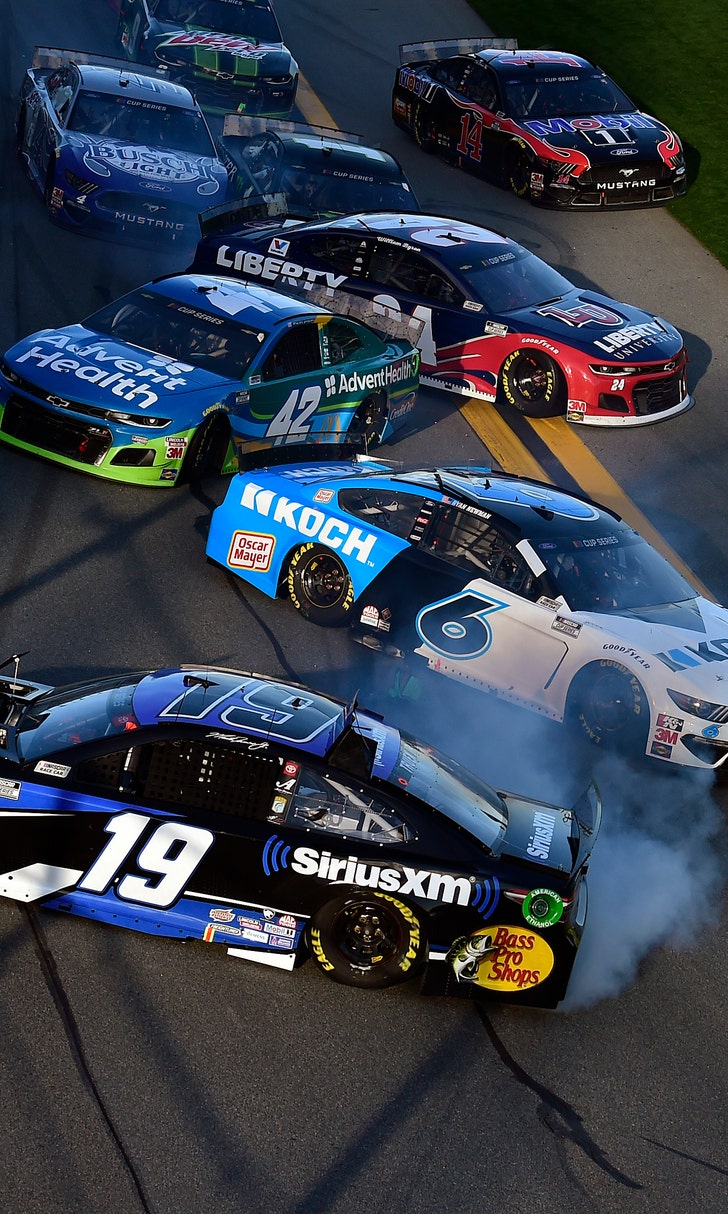 The Numbers Game At Daytona