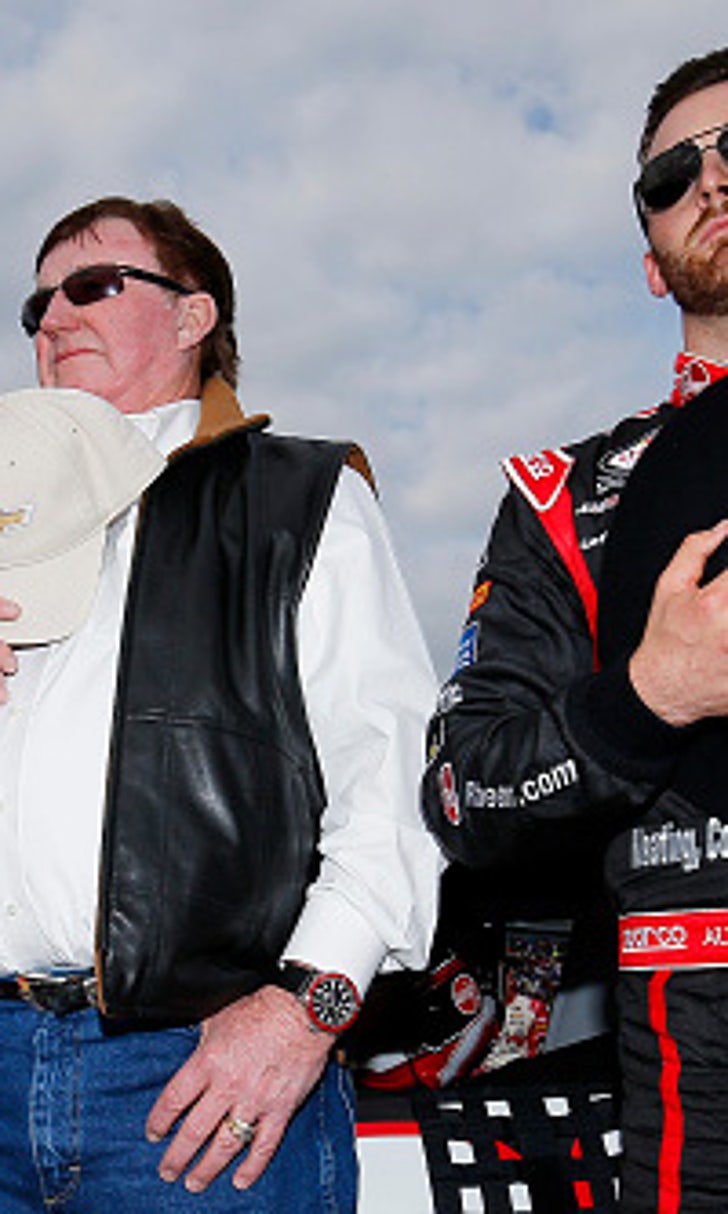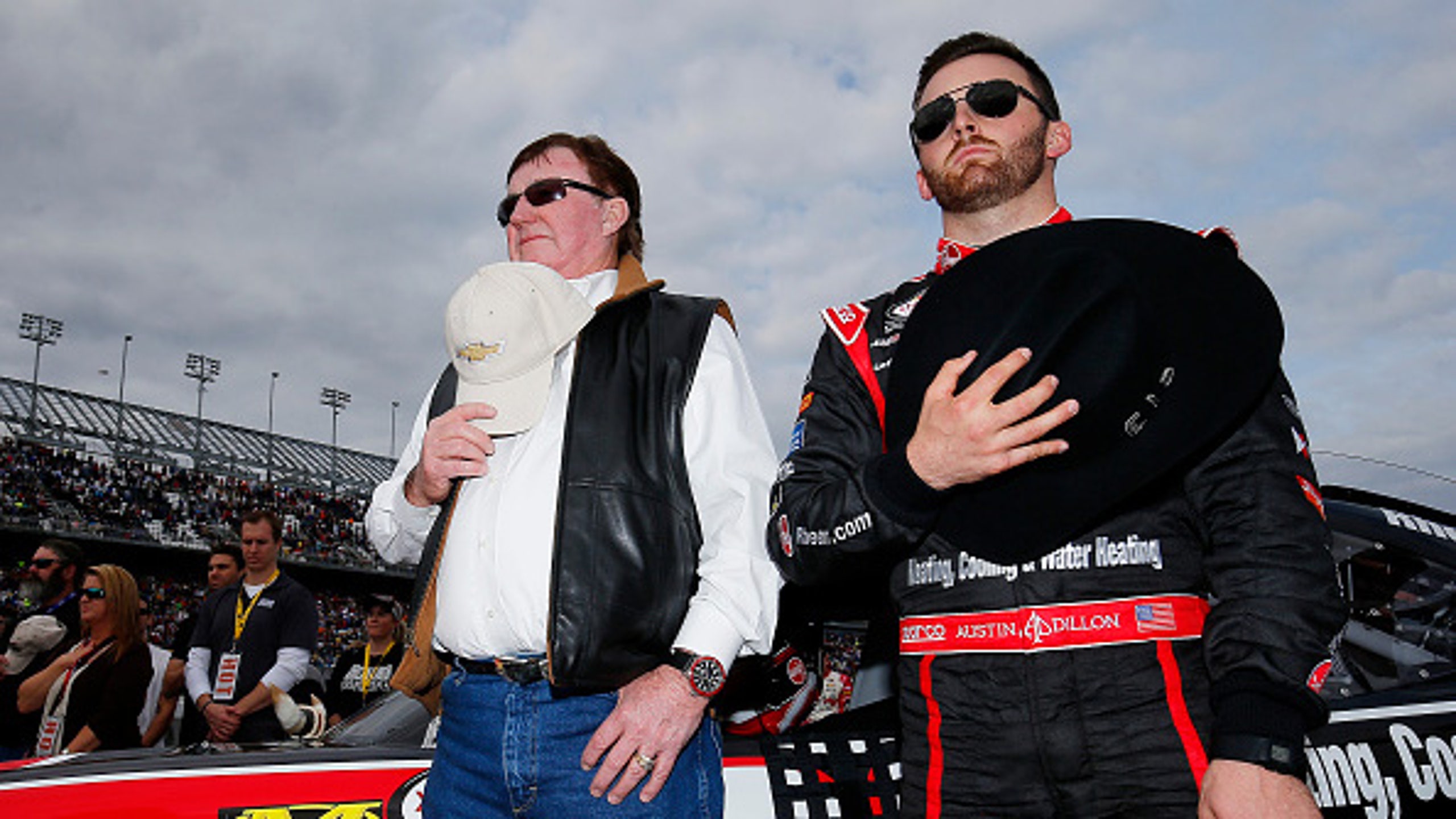 Austin Dillon says NASCAR won't stand for not standing during anthem
BY foxsports • September 9, 2016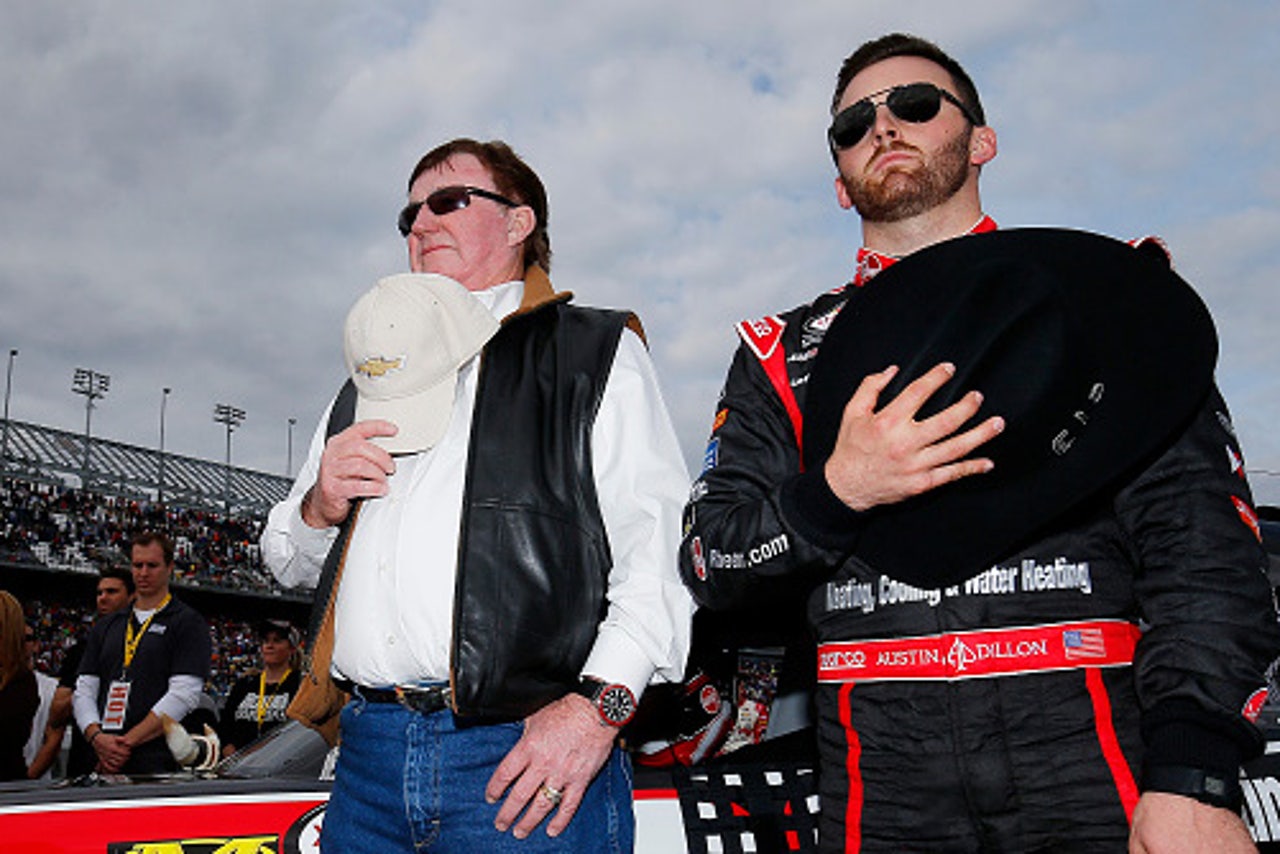 Third-generation racer Austin Dillon is a serious patriot.
That much was clear after Dillon's media availability Friday afternoon at Richmond International Raceway.
Asked how he thought NASCAR fans would react if a driver didn't stand during the National Anthem as Colin Kaepernick and other National Football League players have done recently, Dillon minced no words
"I don't know how it would go over with our fans," said Dillon, who drives for his grandfather's Richard Childress Racing Team. "I mean we are a very patriotic sport. 
"I think our sport does a good job of showing that every Saturday, Sunday, of showing patriotism and what the flag means," said Dillon. "Not only that we have a lot of military out here each and every weekend."
Dillon went on to say he has a lot of friends in the armed forces and they pay close attention during pre-race.  
"I'm close friends with a lot of (U.S. Navy) SEAL guys that I check on that are still in battle, like still going out and putting their lives on the line so I get to do what I do on Sunday and have this amazing job," Dillon said.  "I know what it means to them when I stand still and I put my hand across my heart and so it means a lot to me to know that they are watching."
And for guys who don't do it right, Dillon said they hear about it. 
"I've got SEAL guys that will personally text me and say 'Hey thank you for not moving around; sitting there, we love that.'  When they see people that are not paying attention during our National Anthem or kind of off looking around in the right place it means a lot to them just to stand at attention," Dillon said.  
"I wouldn't want to ask a guy that puts his life on the line for our freedom to have to see that. The ones I know they text me and tell me 'Hey, man, love to see you out there when you have your hand across your heart, you are standing at attention and respecting the flag.' That is my stance on it because I have close friends that are still fighting. I think this is the greatest country in the world. I've traveled to other countries and I'm glad to get home every time to America."
---
---