NASCAR Cup Series
NASCAR Cup Series
Astrology offers insight into personalities
Published
Apr. 21, 2011 1:00 a.m. ET

What do NASCAR stars Kyle Busch and Tony Stewart have in common with Hall of Fame driver Dale Earnhardt?
Would you believe that they are calm, cool and collected, like Earnhardt was supposed to be?
Or that they are also a bit stubborn, snobby and sulky, also like Earnhardt?
Would you believe that Jeff Gordon and Carl Edwards are both charismatic, positive-thinking leaders who were destined to be stars? And that Kurt Busch shares those same traits?
Would it surprise you to know that five-time Sprint Cup champion Jimmie Johnson, the driver fans love to hate, is a compassionate, sensitive and caring guy who has a secret desire to be loved?
Or that most popular driver Dale Earnhardt Jr. is a complex character who is just looking for love and has a secret desire to live an easy, uncomplicated life?
Do those traits sum up the personalities and character of those NASCAR stars?
According to their astrological signs, they do.
Look up the birth date of your favorite driver, match it to his astrological sign, and you just might be shocked at how closely the personality traits match. Or, you might be shocked to learn something about them you didn't know.
Most NASCAR fans – probably most people in general – consider astrology, zodiac signs and horoscopes a bunch of mystical hocus pocus, (though I'll bet many of them have seen a psychic or two).
But if you buy into such celestial phenomena, it can reveal a lot about a person. And sometimes the personality traits associated with the 12 signs of the zodiac are eerily similar to real life.
And sometimes not.
Busch, Stewart and Earnhardt, for instance, were each born in late April or May, making them a Taurus (though none of them are known for having driven Fords). The symbol of a Taurus is the bull, which would certainly explain their hard-charging driving styles.
According to the Universal Psychic Guild – which specializes in psychic readings, tarot cards, clairvoyants, numerology, astrology and all sorts of other spooky stuff – a Taurus "vibrates" with "determined energy," which certainly fits most race-car drivers, especially Busch, Stewart and Earnhardt.
According to the astrological chart, their life pursuit is "emotional and financial security." I don't know about the emotional part – the jury is still way out on that one – but Busch and Stewart are certainly financially secure.
Their secret desire is "to have a secure, happy and wealthy life/marriage." Earnhardt was married three times, with his third wife inheriting the family kingdom. While Busch just took the marital plunge, Stewart is still in hot pursuit of his soul mate.
Though it is sometimes questionable as to whether they have mastered the "calm, cool and collected" traits of a Taurus, Busch and Stewart seem to have excelled in the stubborn category, as did Earnhardt.
According to the guild's Athena Starwoman, "trying to get your point across to a Taurean, should they not want to hear you, is rather similar to talking to the trees."
But, she adds, a Taurus has "feelings, fears and desires [that] often run far deeper than anyone around them would guess. Like the butterfly that chooses to remain hidden in its cocoon until it is ready and prepared to emerge, so the true Taurean spirit remains hidden behind a veneer of day-to-day activities. That's why Taureans are sometimes regarded as snobby, withdrawn, boring, or even sulky."
She appears to have hit the proverbial nail on the head with that one.
A Taurus, she says, also "likes their creature comforts and hates change because it takes them out of their automatic pilot condition of separating themselves from the world around them."
And when it comes to matters of the heart, Taureans are regarded as "extremely sensual beings" that like the "personal, physical senses" and "pleasures associated with what they can see, touch, smell and taste."
I'm not touching that one.
Edwards, Gordon and Kurt Busch (the latter two share an Aug. 4 birthday), meanwhile, are Leos. Their symbol is the lion and their life pursuit is to "lead the way." Their secret desire is to "be a star."
They are fortunate, charismatic and "positive-thinking." Mostly true, though you'd have trouble convincing Busch's crew of that "positive-thinking" part.
The thing people don't understand about Virgos (and Johnson), Starwoman says, is this: "Virgos are often put down badly by many astrologers and written up as being fussy and narrow-minded," she says. "But when a Virgo shines, there is practically no sign to match their inner light."
Inner, outer – on the track or off – no one in NASCAR has shined brighter in recent years than Johnson.
Earnhardt Jr., meanwhile, is an enigma – a complex character whose attitude and demeanor sometimes are as difficult to decipher as his inconsistencies on the track.
It all makes sense when you consider he is a Libra. According to the guild, the life pursuit of a Libra is "to be consistent" but their "vibration" is "unsteady." Remember all those times Earnhardt Jr. pitted last year with a mysterious "vibration?" Perhaps this explains it.
According to the stars that were aligned when he was born on Oct. 10, Earnhardt Jr.'s secret desire is to "live an easy, uncomplicated life." The great irony, of course, is that he is forbidden such luxury as a result of his legacy and fame.
According to the illustrious madam, "Every adolescent Libran's fantasy is to find the Princess of their dreams. As their lives unfold, the experiences, false starts, dramas, broken hearts and disillusionment they encounter seeking this personal Holy Grail often shapes their futures in the most extraordinary manner."
Earnhardt Jr., as we know, has suffered more than his share of heartbreak, disappointment and tragedy and faces enormous pressure living up to the legacy of his father. More than any other driver, he carries the weight of the NASCAR world on his shoulders.
All that pressure can create inner turmoil and a complex personality, which, according to Starwoman, is common among Libras.
"Librans can switch off from the world around them and during these periods much more occurs on the deep innermost levels of the Libran's psyche than their closest companions imagine," she says. "They can escape into obscure role playing – and often this makes them extremely successful business people."
Hmm.
What do the stars and signs say about some of NASCAR's other stars?
You might be surprised to learn that:
Kasey Kahne, an Aries, is supposed to be adventurous, outgoing, independent and trusting to a fault. His life is filled with "drama and sometimes even accidents." Like most race-car drivers, he loves to "race where angels fear to tread."
Clint Bowyer, Joey Logano and Jamie McMurray, all Geminis, are "terminally curious and mischievous " and "incessant talkers."
Kevin Harvick, Ryan Newman and AJ Allmendinger are each a Sagittarius, which means they are "overly expressive" and possess "natural exuberance."
But they also are "notorious for their lack of tact" and can often be difficult.
"Sometimes trying to tie down these free-spirited individuals is frustrating for those around them," Starwoman says.
Wonder what their wives would say about that?
Matt Kenseth is a Pisces, so his life pursuit is to "avoid feeling alone." Most Pisces are "mysterious," "alluring" and "extremely talented." According to Madam Starwoman, many become millionaires, though many also wind up in prison.
An Aquarius is "unique" and "marches to a different drummer." No surprise that this group includes Brad Keselowski and Darrell Waltrip.
They are said to be trailblazers and humanitarians who "see life in a different way."
According to the guild, there are more Aquarians in the American Hall of Fame than any other sign.
There are also more in mental institutions.
Hmm.
---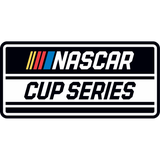 Get more from NASCAR Cup Series
Follow your favorites to get information about games, news and more
---