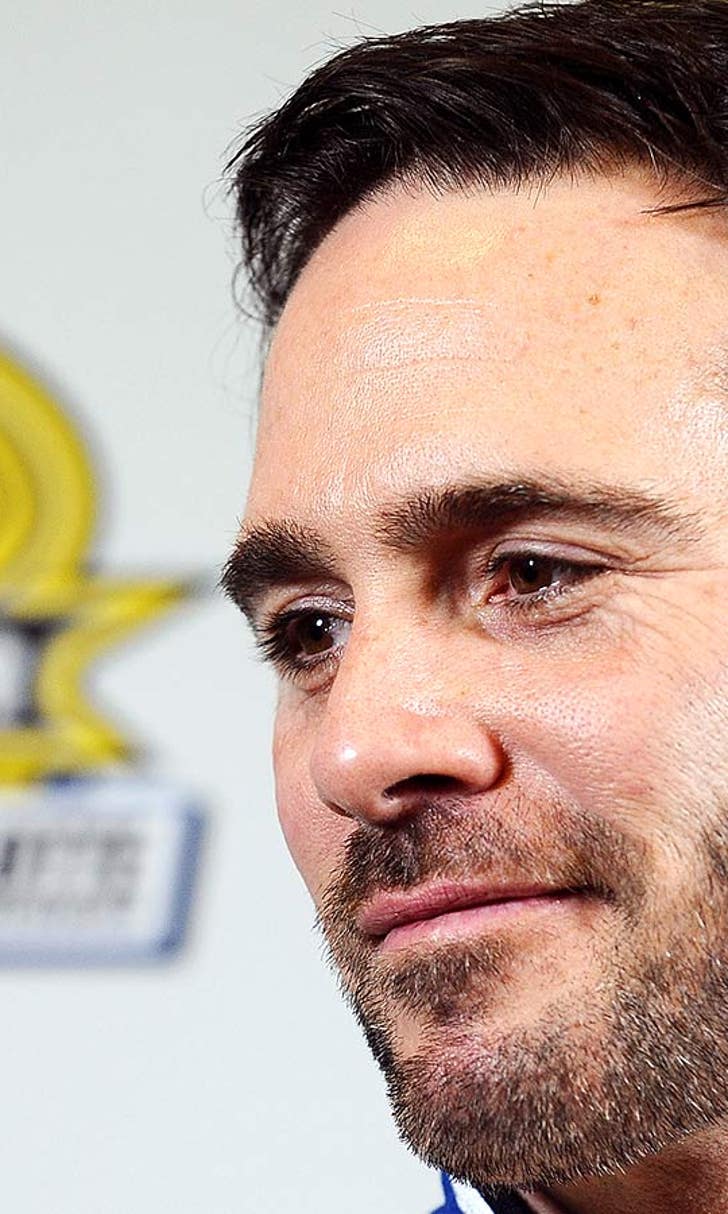 Are proposed Chase changes a 'Jimmie Rule' in disguise?
BY Tom Jensen • January 28, 2014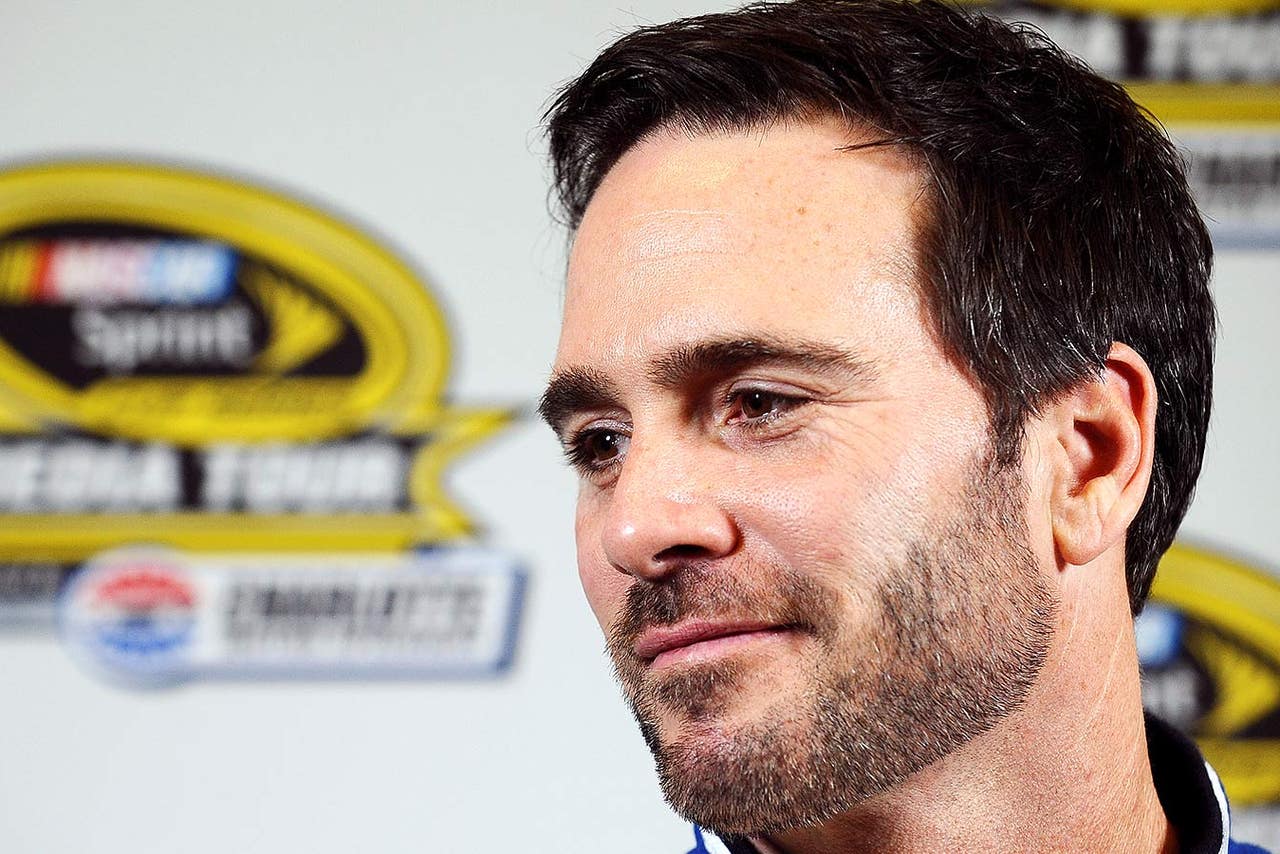 On Thursday, NASCAR is expected to announce the worst-kept secret in motorsports: That the Chase for the Sprint Cup will be settled with a one-race, winner-take-all season finale at Homestead-Miami Speedway.
The rumored new Chase format is that 16 drivers will make the Chase, with the lowest four in points eliminated after the third, sixth and ninth races of the Chase. The four remaining drivers would have their points reset so they'€™d all be tied going into Homestead. Whichever driver of those four finishes best at Homestead would become the new champion.
NASCAR has scheduled a press conference at 1 p.m. ET Thursday at which time the new format is likely to be unveiled.
Naturally, this new format is of more than passing interest to Jimmie Johnson, the six-time and defending Sprint Cup champion. But Tuesday during Day Two of the NASCAR Sprint Media Tour hosted by Charlotte Motor Speedway, Johnson said he didn't think the new format was designed specifically to keep him from winning another title.
"I don't think that I'm the reason that things have declined in our sport and why viewership is down," said Johnson. "And I don't think NASCAR is picking on me trying to keep me from winning a championship; I really don't. ... The King (Richard Petty) is The King for a reason. Dale (Earnhardt) Sr. and what he's accomplished. NASCAR likes history being made. They like those big, monumental moments. I by no means think this is an attack on the 48."
"It is what it is," said Johnson's car owner, Rick Hendrick. "Would I love to be able to have a (points) cushion going into Homestead? Absolutely. But that's not the deal."
Hendrick doesn't take it personally, either.
"I don't think it was to stop Jimmie Johnson," said Hendrick. "It was just to get more excitement into the sport."
Team owner Rick Hendrick (right) shares a moment with Jimmie Johnson.

Johnson acknowledged the Chase format had grown stale and change is necessary.
"My opinion, and I think many share the same opinion, is something big needed to happen," said Johnson. "Here it is. We think it's going to be this. We hope to find out soon. Something big needs to happen and something big is going to happen. If it's the magic bullet, if it's the right bullet -- I don't want to use the word 'magic' -- if it's the right bullet, only time will tell."
And Johnson isn't sure it is.
"We needed something big," he said. "Again, I don't know if this is the bullet. I really hope it is, because it's a huge change. If this doesn't work, I don't know where you go from here."
As for Johnson's crew chief, Chad Knaus, he was noncommittal.
"Once we get the rules, I can kind of talk about it a little bit," said Knaus. "Once we get 'em, we'll figure out a plan and make it happen. I like changes. I don't dislike change. I feel like we can adapt pretty well. I feel like having Jimmie driving the car and the team that we've got, we can make stuff happen."
---
---