NASCAR Cup Series
NASCAR Cup Series
Allmendinger benefits from new rules
Published
May. 14, 2011 1:00 a.m. ET

For once, Mother Nature handed AJ Allmendinger an assist.
With NASCAR's new qualifying rules, drivers line up according to fastest practice speeds, not owner points, if time trials are rained out.
Allmendinger, who posted the second-fastest lap (158.562 mph) in Sprint Cup practice at Dover International Speedway, will share the front row with Jimmie Johnson for the Fed Ex 400 benefiting Autism Speaks.
Coincidentally, Allmendinger, 29, also started second to Johnson in the fall race last year.
"For me, I used to be down in the 20s in points so this actually worked out well," said Allmendinger, who is currently 11th in the point standings. "It was good. We came here and did the Goodyear tire test. This is my favorite track and the one I am best at. We unloaded good yesterday and worked on it a little bit."
Allmendinger achieved his fastest time after 25 laps in the first practice. Once he set the mark, it was up to Johnson to top him on the speed chart. Johnson posted his best lap (158.604 mph) on his 28th and final circuit.
"You really have to figure out when the right time to do a Q (qualifying) run is," Allmendinger said. "We went out there and felt like we put up a really good lap. We were right there with Jimmie, and unfortunately, he had to cheat and do one extra run to beat my lap.
"I would like to have gotten qualifying in, but I think with the new system all we want is to control our own destiny instead of having something determined by stuff that was in the past like points. As long as you can control your own destiny you can't complain.
"Starting second I am happy with. I feel like the Best Buy Ford is really good in race trim. Hopefully, Jimmie and I will duel it out again."
Allmendinger and Johnson have raced together in close quarters in the last two races — Richmond and Darlington — at tracks where tempers have a tendency to flare. Johnson and Allmedinger exchanged texts following the Richmond race but raced without incident at Darlington.
Saturday, Johnson was very complimentary of Allmendinger's progress in stock cars. After two chaotic and partial seasons with Red Bull Racing, Allmendinger is in his third full-time season with Richard Petty Motorsports. While RPM has also experienced a managerial shift in the last year, Allmendinger is closer to achieving stability, and the results show.
"I think he's done a great job," Johnson said. "I've watched him through his open-wheel days and thought that he brought a ton of excitement to open-wheel and the dominance he had there. In watching him before I ever met him, I'd tune in to watch him run a race in open-wheel.
"I commend him for coming to Cup and taking to it as he has. Over the years, he's been probably the better car out of that organization and runs up front. This is certainly a great track for him. And I think I said yesterday before we got into practice that I thought the No. 43 was going to be a car to race for the win and for the pole. So, it's a great track for him, and he's done an awesome job adapting to these cars."
Follow Johnson's complimentary description of Allmendinger, the driver of the No. 43 Ford looked for a pass when the green flag falls on the Dover Cup race.
"My theory is that Jimmie leads more laps than I do, in life, so I don't start up front a lot and if I can lead a lap or one or two or three it looks good on my stats," Allmendinger said. "So are you going to just let me have the start or what?"
"I'm not going to let you have it," Johnson replied with a chuckle. "But go for it."
SIDE NOTE
AJ Allmendinger will have a new rear tire changer on Sunday. Jason Romesburg from the winning No. 60 Roush Fenway Nationwide team will now pit with the No. 43 Cup team on Sundays.
ON THE UPSWING
Trevor Bayne could return to action as early as next weekend for the All-Star Race at Charlotte Motor Speedway and the Nationwide Series at Iowa.
"I can't say definitely because I don't have the right pay grade and education for that, but he is making progress and his symptoms are by and large gone," Jack Roush said. "His blurred vision is by and large gone, but we are going to take him to Grisham (Motorsports Park) in Georgia to give him some laps to see if he is comfortable and then report back to the doctors and NASCAR to see what they think."
ROOM FOR IMPROVEMENT
Crew chief Brian Pattie isn't satisfied with the performance of the Earnhardt Ganassi Racing cars this season.
Driver Juan Pablo Montoya has been successful on non-restrictor-plate tracks of a mile and a half and longer. He finished third at Las Vegas, 10th at California and 13th at Texas. But Pattie believes the team has room for improvement on the front end of the car.

Pattie's solution? Going back to the shop in Concord, N.C. and retooling his cars for the Coca-Cola 600. Fortunately, Pattie and other crew chiefs can use next week's All-Star Race as a test session.
NUMBERS GAME
1: Elliott Sadler's position in the Nationwide point standings.
21: Races Justin Allgaier had run without a DNF before Saturday's crash at Dover.
32: Nationwide Series wins by Carl Edwards, which places him fourth in all-time wins.
 
---
---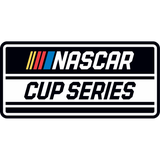 Get more from NASCAR Cup Series
Follow your favorites to get information about games, news and more
---