AJ Allmendinger inks five-year deal to stay with JTG Daugherty Racing
Published
May. 9, 2015 5:20 p.m. ET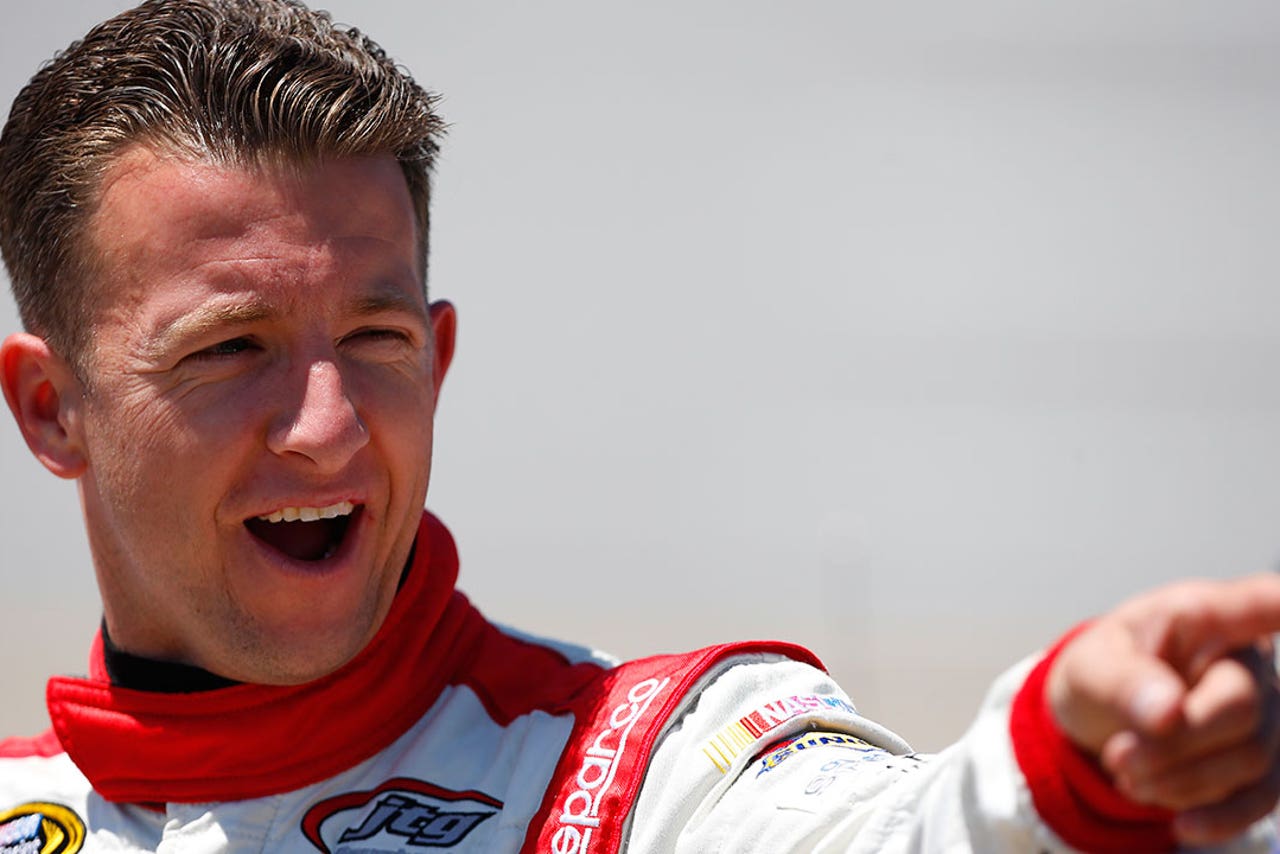 AJ Allmendinger has found a long-term home at JTG Daugherty Racing, where he has enjoyed the most success in his NASCAR career so far.
Saturday at Kansas Speedway, Allmendinger confirmed he has signed a long-term deal with the team through the 2020 season. The news comes less than two weeks after JTG signed a new and greatly expanded multi-year sponsorship deal with Kroger, which will be Allmendinger's primary sponsor for 24 races per year.
So far, the driver, team and numerous sponsors have been about as close to a perfect fit as you get in NASCAR, a win-win situation for all parties.
Prior to Allmendinger's arrival, the team had never won a race in 4 1/2 full-time seasons in the NASCAR Sprint Cup Series. But last year, Allmendinger won at Watkins Glen International to get himself and the team into the Chase for the NASCAR Sprint Cup for the first time. 
The 33-year-old from Los Gatos, California finished a career-best 13th in points in 2014 and was a respectable 19th this year heading into Saturday night's SpongeBob SquarePants 400 at Kansas Speedway, where he finished 14th.
"It's huge," Allmendinger said of his new deal. "This sport's not easy, especially in this day and age. It's so competitive and it's so brutal when it comes to trying to find sponsors and keep sponsors and having a job. So this is my home and I know it's the right place for me. 
"To have a long-term deal is great, but I kind of look at it like I'm going to be here hopefully until my career is over, whenever that is," Allmendinger said. "It's the right place for me on and off the race track. It's a big deal ... I feel like this is the right place, the right role for me. So this is big for a lot of reasons."
---
---