A win for Dale Jr. would boost confidence
BY foxsports • September 18, 2010
So, your favorite driver didn't make the Chase for the NASCAR Sprint Cup. What's the consolation prize? With 10 races to go before the 2010 season ends, a win would ease the pain.
That's certainly the case for Dale Earnhardt Jr. NASCAR's most popular driver is still holding out hope for a trip to Victory Lane.
"It would be awesome to win a race, to get some good runs and build confidence ending the year," Earnhardt said. "We could sure use some confidence in the offseason to help ourselves get prepared for next year. We need a good run this weekend to kick off the rest of the season and end the year on a good note."
Earnhardt posted an eighth-place finish at New Hampshire in June, one of his six top-10 finishes this season and his ninth career top 10 on the one-miler in Cup competition. Although his qualifying effort was soft this weekend (32nd), the No. 88 AMP Energy Chevrolet was ninth quickest (130.006 mph) in final practice on Saturday afternoon.
With his previous history and a solid car for Sunday, Earnhardt is encouraged for the Sylvania 300.
"We thought we'd be good this weekend if we played it smart," Earnhardt said. "We unloaded a good car (Friday) in race trim. We couldn't qualify good, but we were fast today and got better in the second practice — our (overall) average was third-best over everybody.
"The car is turning pretty good. It just has these tiny gremlins that we're working on — we're a little loose in and when we work on that we get tight off the center. Hopefully, we can get up through there get some track position and get a good finish tomorrow."
While Earnhardt would love to play the spoiler in the Chase, he's also committed to helping Hendrick Motorsports teammates Jeff Gordon and Jimmie Johnson in their quests for five championships. Gordon and Johnson qualified 17th and 25th, respectively on Friday, but posted the second (130.541mph) and third (130.510mph) fastest laps in Happy Hour. Where does Earnhardt believe he can make the greatest contribution?
"I think I need to be very, very fast and show a lot of good speed in practice," Earnhardt said. "We've been able to do that at some of the places that we're coming up to. We were really good at Texas the last trip. Maybe we can go back there and if they see that we have some really good speed they might be able to use what we're doing. It might just help them lean in the right direction.
"I just want to be able help them — if I can help 'em. I don't know if I even can because they're all pretty smart. If we can just help them on one little choice throughout the weekend that's the right one that makes the difference for them then we've done our job."
Consider this
New Hampshire Motor Speedway put Martin Truex Jr. on the NASCAR radar screen when he competed in what was once called the Busch North Series.
In 10 starts, Truex scored two wins, three poles, five top-fives and six top 10 finishes with an average start of 6.8. He also won a Nationwide Series race while driving for JR Motorsports in 2005 en route to his second tour title.
While Truex has been competitive in his Sprint Cup efforts at the Magic Mile with three top-fives and four top-10 finishes, his average performance in his last three races was 26th.
"It would be nice to be a spoiler," said Truex, who will roll off 16th for tomorrow's Sylvania 300. "We're not quite where we need to be yet. We worked really hard on it, The guys did a great job with the car.
"But you never know what the guys will come up with tonight. We just need a little bit so we have an opportunity to capitalize."
Truex ran 15th in the No. 56 NAPA Toyota in both practices on Saturday. His best lap was 129.820 mph in Happy Hour.
Truex still remembers the way to Victory Lane at New Hampshire. He visited his brother Ryan, winner of the K&N Pro Series East Tour, on Friday evening.
"I went to victory lane with him and said, 'God, I miss this,'" Truex said with a laugh. "It's been way too damn long. We're trying really hard. We came a long way from where we started (Friday). We were junk when we unloaded. We're getting closer."
Standing by
Aric Almirola subbed for Scott Speed in Happy Hour at New Hampshire Motor Speedway on Saturday.
According to Red Bull General Manager Jay Frye, Speed was suffering from flu-like symptoms and went to the infield care center for treatment.
"We'll see how Scott does tonight and go from there," Frye said. "We hope it's a 24-hour bug but we've asked Aric to stay overnight as a precautionary measure."
Speed qualified 28th for Sunday's Sylvania 300. He was posted as 33rd fastest in morning practice with a time of 128.576mph. Almirola's best lap (128.763 mph) was 31st in final practice.
Growing pains
Casey Mears says he's locked in with Germain Racing for next season.
GEICO Insurance will sponsor the No. 13 Toyota for 18 races in 2011, but the team is currently searching for additional sponsorship.
"We're going to run all the races," Mears said. "Honestly, I've been impressed with (crew chief Robert "Bootie" Barker) and the guys. They build fast race cars."
Of the drivers required to qualify on time, Mears topped this list with the 18th quickest time (132.200mph).
Return to action
Mike Hillman Jr. was back on the No. 30 Germain Racing pit box for the Camping World Truck race after sustaining injuries while changing tires in the Pro Series on Friday.
The crew chief, whose driver Todd Bodine currently leads the points, flipped over a car and dislocated his ankle in the process.
"I was looking to carry tires and wow, now I'm laid out on the ground," Hillman Jr. said. I really don't remember a whole bunch about it., I banged my head a little bit and my leg. I give NASCAR a lot of credit — the firesuits and helmets and safety equipment on pit road. They've worked really hard on driver to keep them safe, but the rules they have on pit road for the guys really helped me yesterday."
Numbers game
Kyle Busch picked up his 80th career NASCAR win at New Hampshire on Saturday with his victory in the Camping World Trucks race.
Say what?
Jeff Gordon on what he might have done differently in marketing his brand:
"I would have stayed single longer, for one. It's just the knowledge that you gain from learning the business and learning more about marketing, and knowing where the licensing business is today from where it was. Not getting into specifics, I think there are things that we could have done, and it would have been even better. It was great — don't get me wrong. It's such an exciting time — if I was winning 13 races a year, we could do something with that."
---
---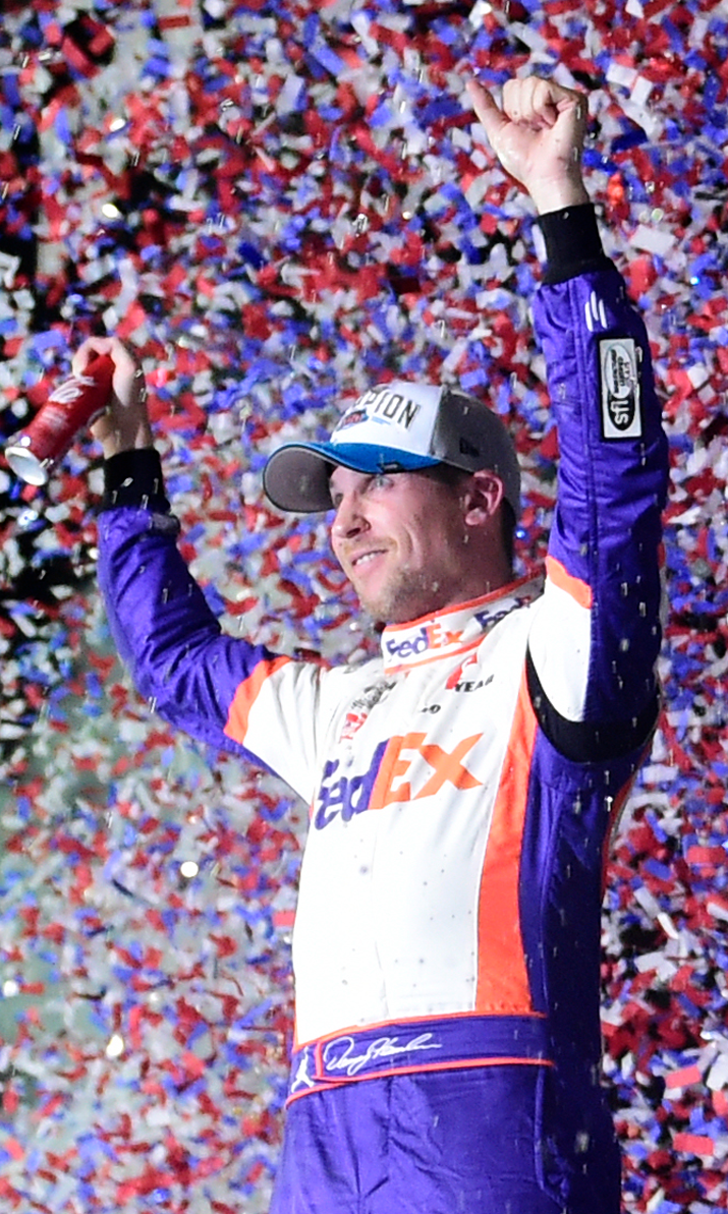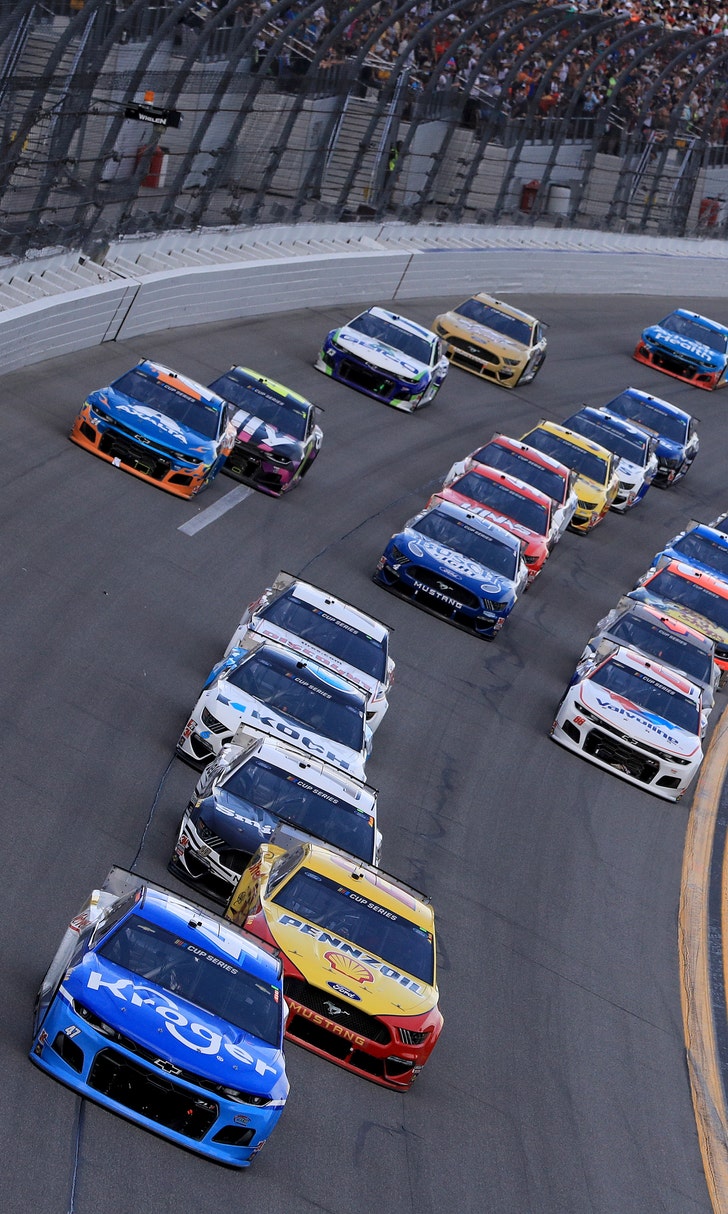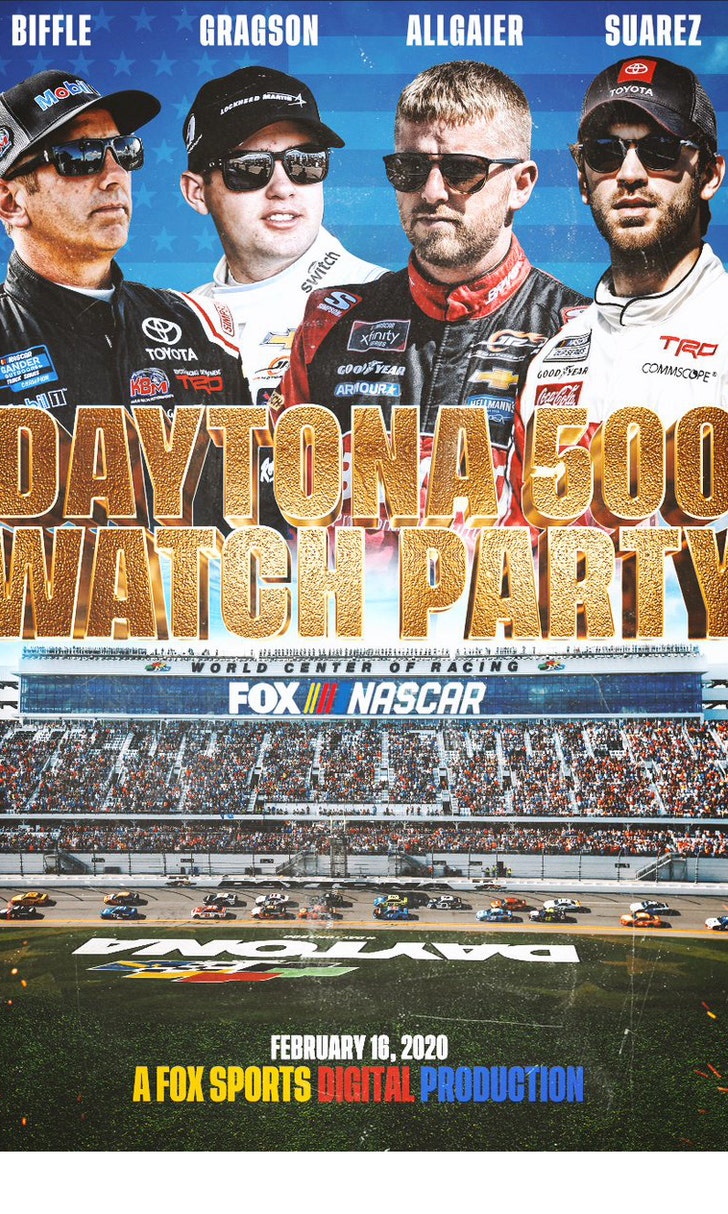 The Daytona 500 Watch Party!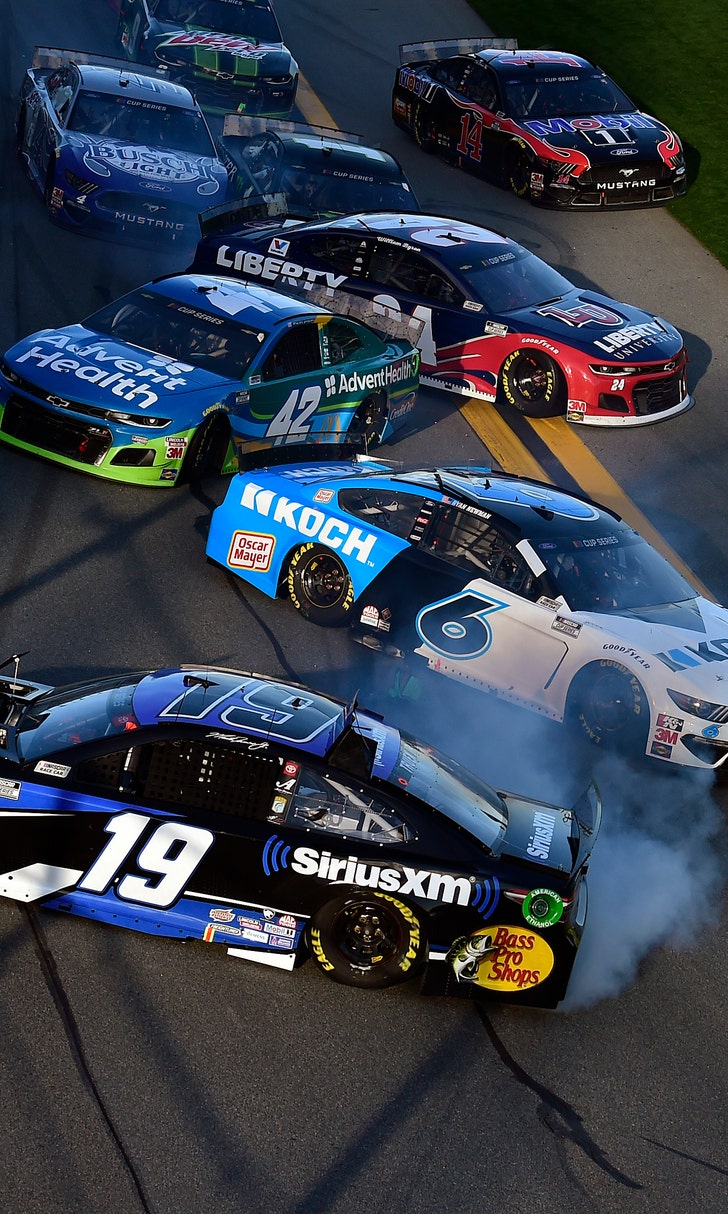 The Numbers Game At Daytona