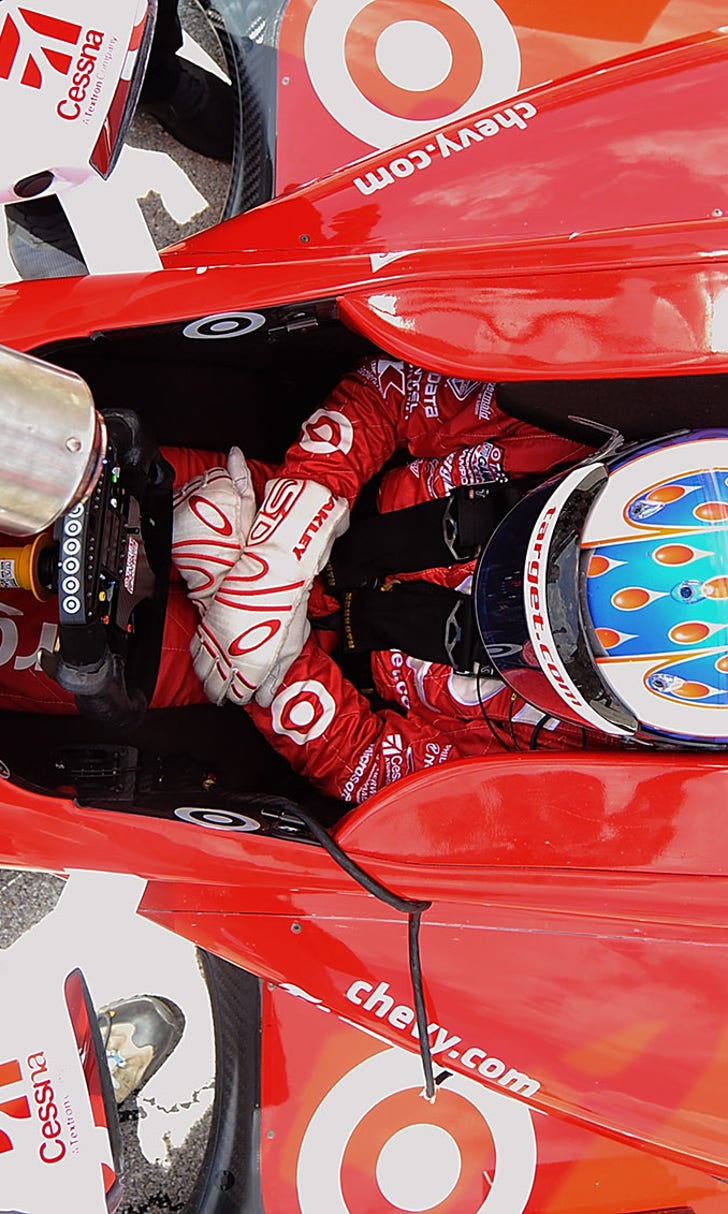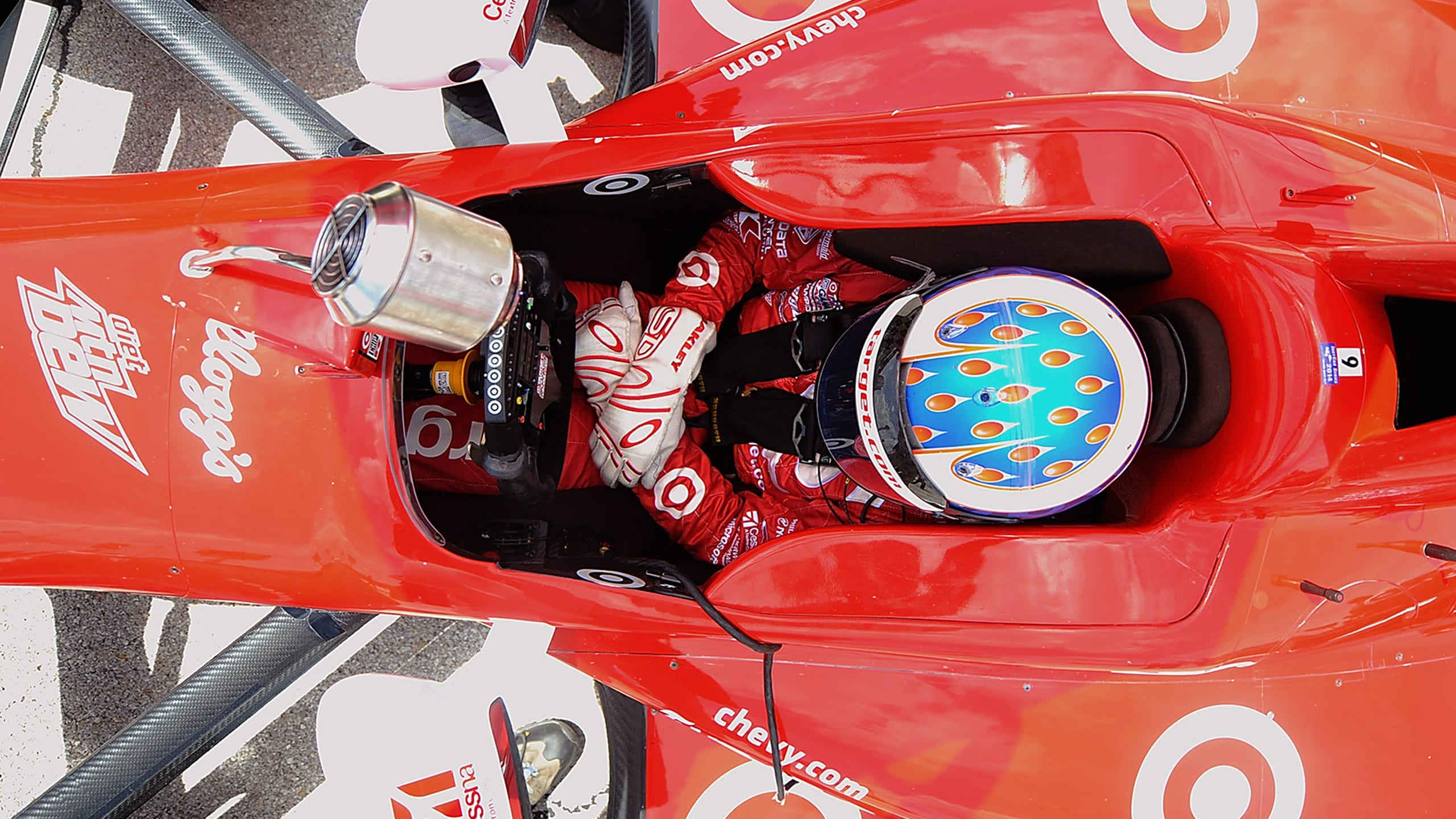 What Target's decisions mean to Chip Ganassi Racing and IndyCar
BY foxsports • December 18, 2014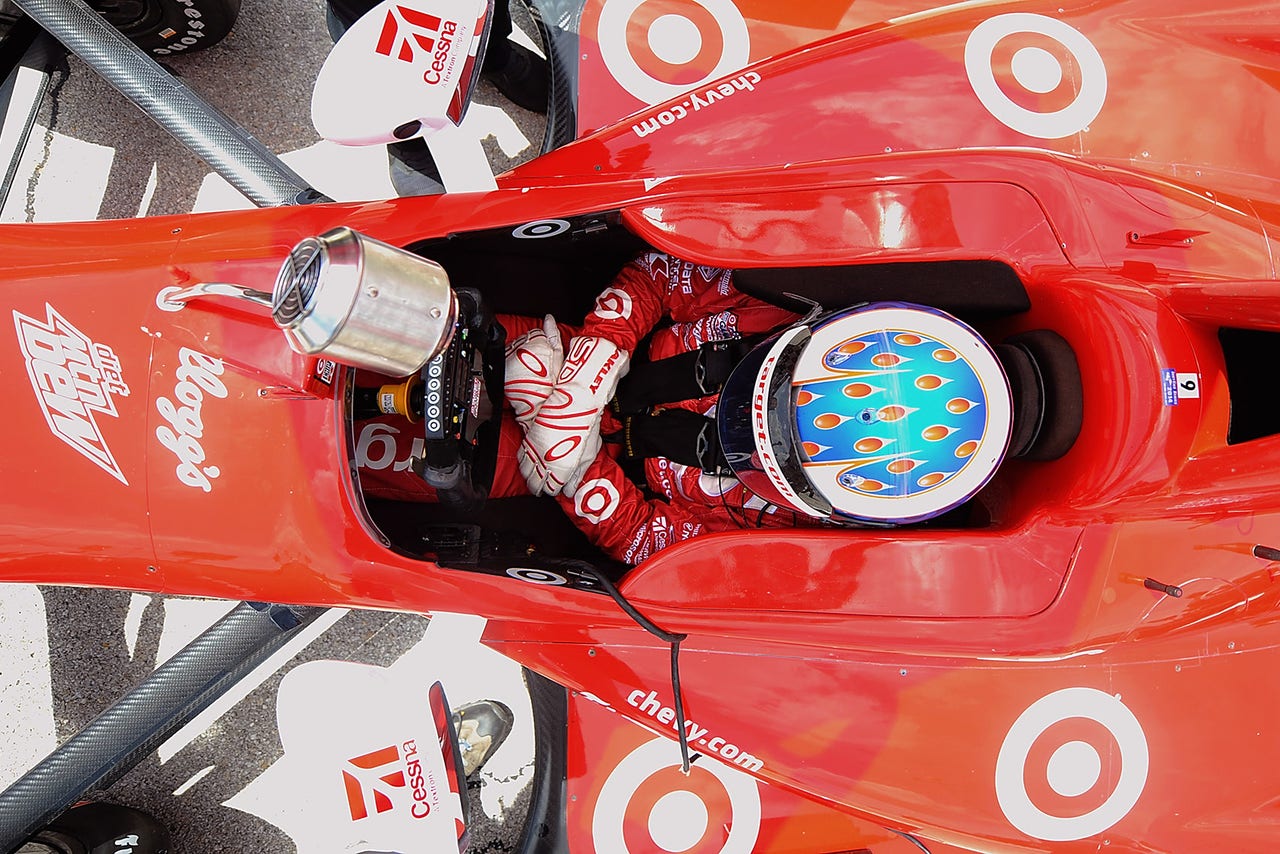 INDIANAPOLIS – When Target announced Scott Dixon was returning as its driver for the 2015 Verizon IndyCar Series season, it was really just a confirmation of something expected to happen when Dixon signed a multi-year contract with the team several seasons ago. But two days later when Tony Kanaan was confirmed to return as driver of the No. 10 Dallara/Chevrolet with NTT Data as the sponsor, some thought it was a sign that Target was scaling back its IndyCar Series efforts.
After all, there have been two Target entries in the series going all the way back to the mid-1990s of CART and the glory days of Jimmy Vasser and Alex Zanardi as the drivers. In 2005, there were even three Target entries in the IndyCar Series with Dixon, Darren Manning and Ryan Briscoe as the drivers.
Since that disastrous season, Dixon teamed with fellow Target drivers Dan Wheldon from 2006-2008, Dario Franchitti from 2009 to 2013 and - last season - with Kanaan driving the No. 10 Target car. Throughout its history, the No. 10 car was the "Product" car often displaying key partners such as Energizer Batteries, GE Reveal, Lexar, Suave, TNT Energy Drink and other Target vendors.
Target isn't scaling back at all – the Minneapolis, Minnesota-based retailer plans on promoting and marketing Dixon in the Verizon IndyCar Series and Kyle Larson in NASCAR Sprint Cup more than ever on a variety of media platforms.
"I think one of the biggest things is how Target is going to expand its advertising role as far as on TV and at the track," Scott Harner, team manager of Chip Ganassi Racing's IndyCar team, told FOXSports.com. "They are making a huge effort to get the names of Scott Dixon and Kyle Larson out there as Target drivers and do a lot more at track advertising and television spots as well so it should be a noticeable difference that IndyCar fans will see in 2015."
Dixon is a three-time IndyCar Series champion with 35 victories including the 2008 Indianapolis 500. That ties him with the great Bobby Unser for fifth place in all-time IndyCar victories.
Expect to see Dixon and Larson in commercials coming to TV sets and race broadcasts in the near future including NASCAR on FOX.
"I think it's important," Dixon told FOXSports.com. "Obviously Target always looks and assesses how the program is and they figured it was time for a change. You have to look at the positive – 2015 will be its 26th year with the team and the partnership with Target. I know Chip Ganassi and everybody on the team is very proud of that. For me, personally, I'm very excited. I imagine we will continue fielding four full cars and that balance won't change. I'm looking forward to commercials with Target again. It's important for our team because it helps me as well but also for the sport of IndyCar racing as a whole."
Dan Griffis is the Vice President of Experiential Marketing and Alliances for Target and explained the company's shift in emphasis.
"Target is proud of our 25-year partnership with Chip Ganassi Racing and we look forward to a successful season in 2015. In addition to sponsoring cars in both INDYCAR and NASCAR, we will be increasing our digital and broadcast support of the motorsports program," Griffis said. "The new marketing initiatives will allow Target to remain one of the most recognizable brands in each series, both on and off the track. We look forward to sharing more details about these exciting plans with our loyal fans in the coming weeks.
"We are just reallocating dollars, there's no difference in anything else. I would put our investment in racing as the only full-time sponsor in both IndyCar and NASCAR, against any other sponsor in the sport."
While Dixon is one of the greatest drivers in IndyCar history, Larson is a NASCAR star in the making, and has already earned the praise and respect of his IndyCar championship counterpart.
"It's very cool to see," Dixon said of Larson's development. "Kyle has been coming to IndyCar races for years even before he even started with the team. He is a motor-racing nut and loves the pure side of racing. I've probably seen him on dirt a lot more than at Sprint Cup races. I got to go out to Las Vegas with him earlier this year and spend time with him. It's great to see what he is achieving and how he is progressing. He's going to be a big, big name and have a pile of championships in a few years."
Charlie Kimball returns as driver of the No. 83 entry sponsored by Novo/Nordisk FlexPen. That leaves the No. 8 entry driven by Ryan Briscoe in 2014 in doubt. But Chip Ganassi Racing managing director Mike Hull and Dixon both confirmed to FOXSports.com the intentions are to once again field a fourth car in 2015.
"We're working on it but have not finalized anything yet for the No. 8 entry," Hull said.
Briscoe has moved on and rookie driver Sage Karam, the 2013 Indy Lights Series champion, tested for the team in Sebring, Florida on Tuesday. Karam drove a Dreyer & Reinbold entry co-opted with Chip Ganassi Racing car to a ninth place finish in the 98th Indianapolis 500 on May 25.
Briscoe is one of the drivers being considered to share the No. 20 Chevrolet for CFH Racing with team co-owner/driver Ed Carpenter competing on the ovals and another driver taking over the ride on the street and road courses. Mike Conway had that role in 2014 and won at Long Beach and Toronto but is under contract with Toyota to compete in the WEC in 2015.
**
Be sure to catch Bruce Martin's Honda IndyCar Report on RACEDAY on FOX Sports Radio every Sunday from 6-8 a.m. ET.
---