Watch as a Ford GT goes 0-293 mph in one mile
BY Samuel Reiman • March 27, 2017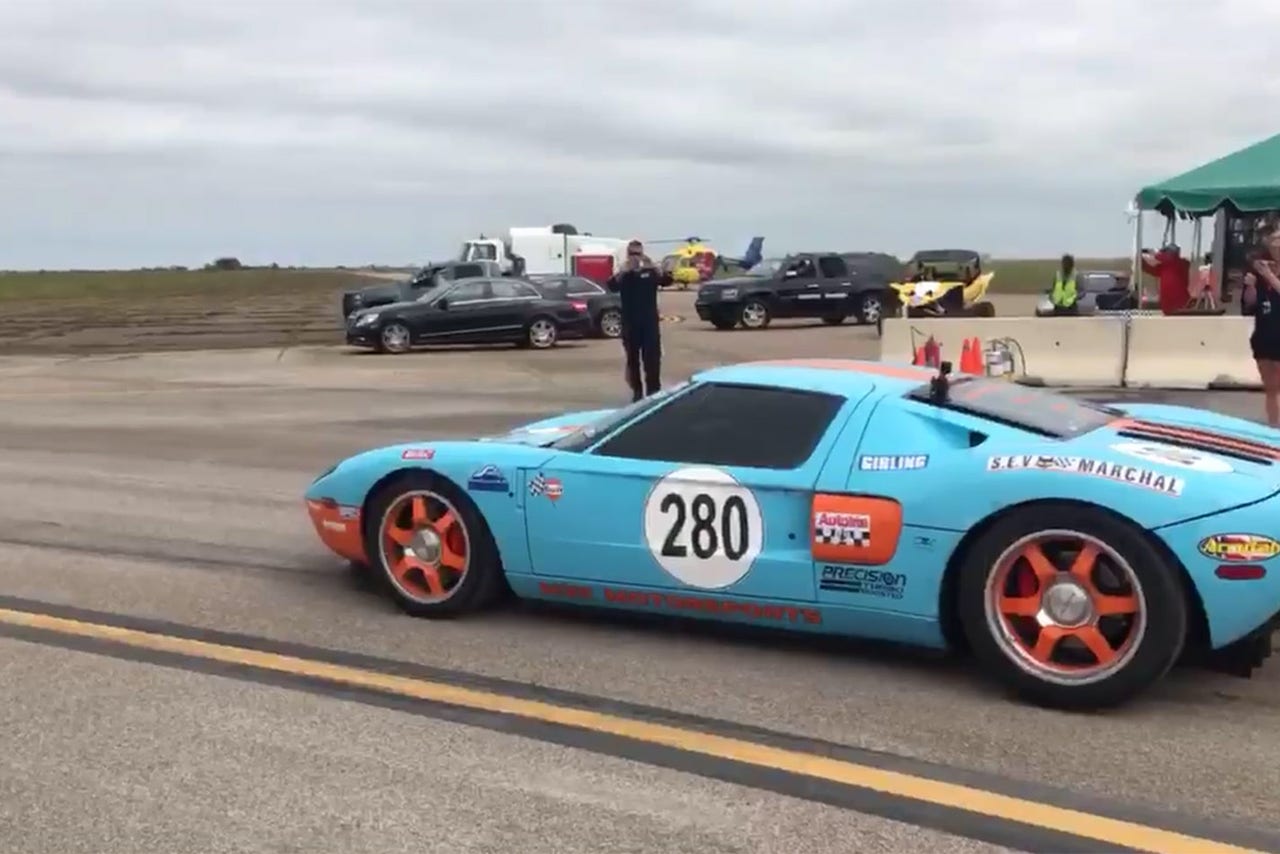 A heavily modified Ford GT just went 0-293.6 mph in one mile.

The feat took place Sunday at The Texas Mile - a standing-mile competition held on a 1.5-mile-long airstrip at the Victoria Regional Airport in Texas.

M2K Motorsports fielded its 2006 Ford GT, which is powered by a 5.4-liter V8 twin turbo.

NCS Designs captured the run with an onboard camera:




The team had made many runs prior to hitting 293 mph. Here's a video shot from the starting line of the car hitting 282.2 mph.




Previously, the Guinness World Record for the fastest standing mile had been set by Johnny Bohmer, who managed 263.232 mph in a 1,700-hp 2006 Ford GT back in 2012.
---