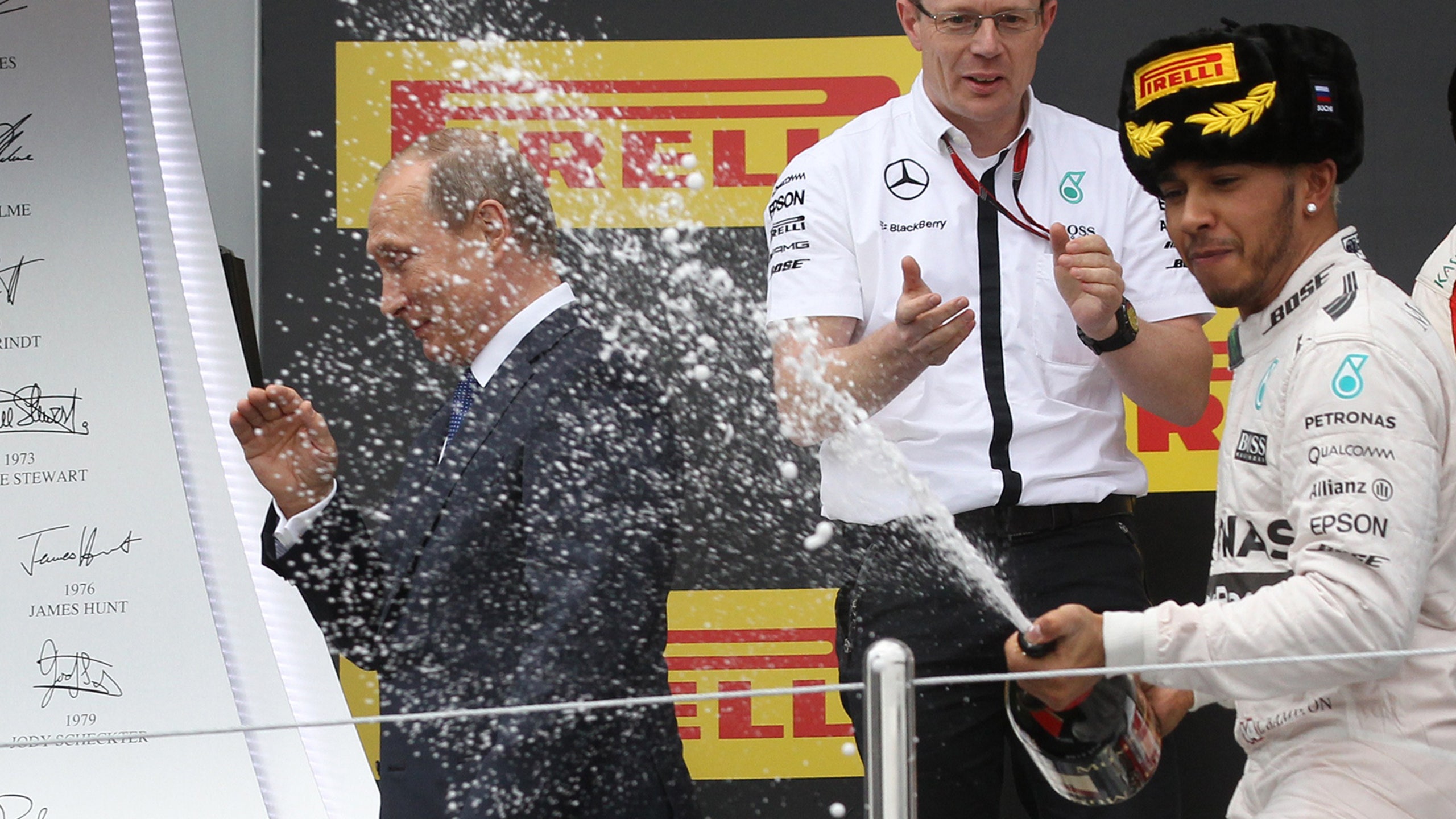 Vladimir Putin makes a splash at F1 race
BY Samuel Reiman • October 12, 2015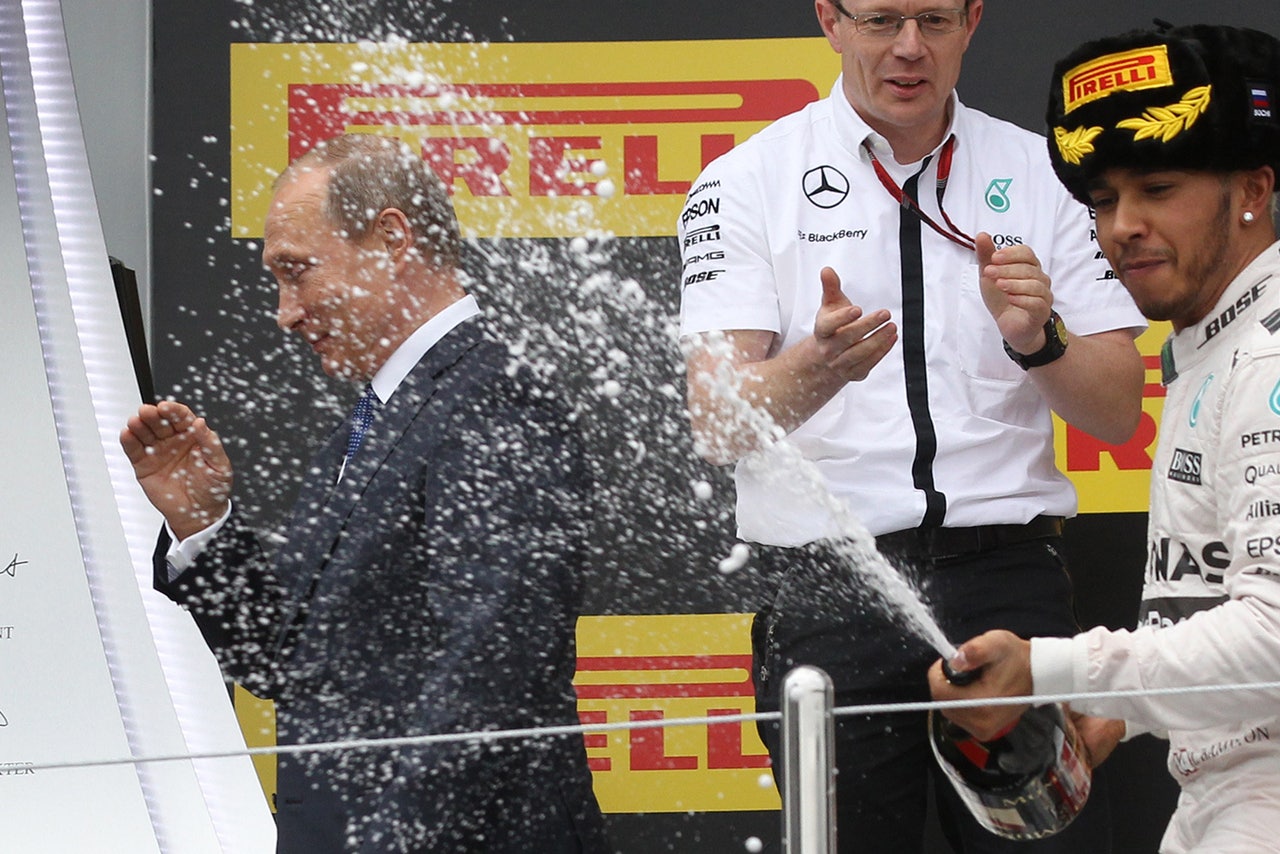 Russian President Vladimir Putin returned to the Sochi Autodrom on Sunday for the second annual Formula One Russian Grand Prix.
Putin watched the race alongside the head of FOM, Bernie Ecclestone, where he offered a coat to the 84-year-old during the race, before later heading to the podium for the post-race celebrations.
The race was won by Mercedes' driver Lewis Hamilton, who was joined on the podium by Ferrari's Sebastian Vettel and Force India's Sergio Perez, who finished in second and third positions respectively.
Putin was on the podium to hand trophies to the race winner Hamilton as well as a Mercedes AMG representative for the constructor's race victory.
After Vettel and Perez had received their trophies, Putin begins to leave the podium as the champagne celebration begins, with video and photos apparently showing spray from Hamilton's champagne landing on the back of Putin's jacket.
Hamilton reportedly told Sky Sports on Monday "I didn't actually spray him. I think there's a weird picture but I didn't spray him. I definitely don't want anything (to happen)."
Controversy arose earlier this year when a photo of Lewis Hamilton spraying a podium girl at the Chinese Grand Prix went viral.
---