IndyCar Series
IndyCar Series
Turmoil for IndyCar with the pack back at repaved Texas
Published
Jun. 11, 2017 2:33 p.m. ET

FORT WORTH, Texas (AP) Tony Kanaan realized within a matter of laps on the repaved and reconfigured track that the pack was back.
At Texas Motor Speedway, where over the past 20 years IndyCar has had some of its fastest and most exciting finishes, drivers quickly worked in a second groove on the 1+-mile track that was repaved earlier this year. Some even were going three-wide, whether they meant to or not.
''Very intense from first lap to the last lap,'' Kanaan said. ''I'm glad it's over.''
But Will Power had anticipated every bit of that before starting the race that he won under caution late Saturday night.
''I didn't say whether it was good or bad,'' Power said, recalling his prerace conversation with a series official. ''I absolutely knew it would be a pack race.''
What ensued was a tumultuous race under a full moon , with Kanaan getting blamed - and penalized - for a big wreck before he recovered from being two laps down to get his fifth runner-up finish in Texas.
Only nine of the 22 cars that started were listed as running at the end, and only six drivers completed all 248 laps.
Kanaan, who won at Texas in 2004, never expected the race to develop as it did.
''I don't think we should be doing this the way it is,'' Kanaan said. ''We should be coming to Texas. The fans are great. This track is awesome. But I think we should change the format a little bit. How, I don't know. We've got to figure it out.''
The race was red-flagged for nearly 31 minutes with just under 100 laps left after Kanaan drifted up coming off the backstretch and suddenly squeezed James Hinchcliffe, who then made contact with his Schmidt Peterson Motorsports teammate Mikhail Aleshin.
That triggered a car-crushing, spark-spraying chain reaction in Turns 3 and 4 involving eight cars as Kanaan was able to drive away.
''I guess I moved up, and I really have to apologize to Hinch,'' Kanaan said. ''I've been around it way too long to do any silly things like that, and if I did, it was really a mistake, and I apologize for it.''
IndyCar penalized Kanaan for avoidable contact and blocking. He was held in his pit for 20 seconds during green-flag conditions, but was able to make up the lost time and laps because of all the yellow flags.
There were a record nine cautions for an IndyCar race at Texas, and five of them involved contact. And that doesn't even count the incident on pit road during the first yellow when Hinchcliffe swerved into Helio Castroneves to pin Takuma Sato against the wall as they were exiting. Hinchcliffe was penalized then for avoidable contact.
Two were competition yellows for mandatory tire changes that IndyCar added late because of some blistering issues with tires on the fresh pavement.
Power led 180 laps though he and Scott Dixon kept trading the lead back-and-forth - a total of 11 lead changes in a span of just over 50 laps - until the final contact with five laps remaining.
Sato, driving the same car in which he won the Indianapolis 500 two weeks earlier, was pushing for the lead when he clipped the grass along the front stretch. Sato got loose and up into Dixon, taking both of them out of the race that never went green again.
''Like the easiest day of your life if you lead a pack race,'' Power said.
Not so easy for everyone else, including Simon Pagenaud, his Team Penske teammate who finished third.
''There were a thousand events,'' Pagenaud said. ''It's all a blur.''
---
AP Auto Racing Website: www.racing.ap.org
---
---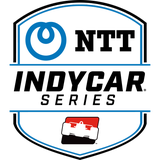 Get more from IndyCar Series
Follow your favorites to get information about games, news and more
---