NASCAR Cup Series
NASCAR Cup Series
Stewart ready to heat up at Watkins Glen
Published
Aug. 9, 2014 2:52 p.m. ET

WATKINS GLEN, N.Y. (AP) Tony Stewart didn't compete at Watkins Glen International last year, breaking his leg in a sprint car accident in Iowa just days before the Sprint Cup race at a track he'd dominated for a decade.
Stewart broke two bones in his right leg and was sidelined for the remainder of the season as his streak of consecutive starts in Cup ended at 521.
''I still deal with pain every day, but that's something that's not even going to probably go away by the end of the year,'' Stewart said this week trackside in Iowa at the Knoxville Nationals to mark the one-year anniversary of his crash. ''The reality of it is there might be a point where it will never totally go away, but it doesn't keep me from doing what I love to do.''
Smoke is back at Watkins Glen in need of a win, and the weatherman is cooperating. The forecast for Sunday's Cheez-It 355 at The Glen is sunny with temperatures in the mid-80s.
That means Stewart will be in his element.
''I like it when it gets hot and slick. It kind of plays into our hands,'' said Stewart, who qualified 13th. ''This is the part of the year when the temperatures are at their highest, and we tend to pick up. I think we can handle the slicker conditions sometimes a little better than some of the guys around us.
''A lot of guys panic because they know it's going to get slick. I get excited when I know it's going to get slick.''
The last of Stewart's NASCAR-record five wins at The Glen was in the rain-delayed 2009 race on a hot, steamy Monday. He muscled an ill-handling car in the early going, then held off road race ace Marcos Ambrose over the final 21 laps for his seventh triumph on a road course, second all-time to Jeff Gordon's nine.
''It's great to have Tony back,'' Gordon said. ''Tony is such an important part of this series and our sport and such a great personality and talent that when he is not here we all feel it.''
Stewart needs a victory and quick. He ranks 19th in points with only five races remaining before the 10-race Chase for the Sprint Cup championship begins. Six drivers and 53 points separate Stewart from the top-16 cutoff necessary to make the Chase, but a victory Sunday would change all that.
A win and he's in.
''When you've won five races, it gives you that confidence that you know how to win, and know what you have to do to get to Victory Lane,'' Stewart said. ''I know what I feel I need. It's just a matter of going out and practicing and putting yourself in that position.''
Stewart's seven top-two finishes and 10 top-10s in 14 career starts at Watkins give him an average finishing position of 7.9. His 225 laps led at The Glen are second only to four-time Watkins Glen winner Gordon, who has 233.
Ambrose has emerged over the last three years as the new master of The Glen with two wins. But NASCAR's loop statistics, which provide an analysis of a driver's performance profile in the last nine races at Watkins Glen, only magnify Stewart's magnificent performance on the 2.45-mile road course. He ranks first or second in 10 of 14 categories at The Glen: best driver rating (120.4), best average running position (5.6), most laps spent in the top 15 (678 laps or 93.6 percent), most quality passes (195), and fastest in traffic (118.844 mph).
In practice Friday, Stewart didn't fare so well. He spun off track in the first session and was 19th in the final practice and just missed the final round of Saturday's knockout qualifying. Gordon got the pole, edging Ambrose.
Sonoma winner Carl Edwards held off Gordon in June at NASCAR's other road course race, but Gordon never got close enough on the final laps to make it interesting.
The last three races at Watkins Glen, on the other hand, have been riveting. Defending race winner Kyle Busch was beaten by Ambrose in 2011 and 2012 in fender-bending duels also involving Brad Keselowski, who has finished second here three straight times and chose not to bump Busch out of the way on the final lap last year when the opportunity was there.
With this year's new Chase format that stresses winning above all, don't expect any Mr. Nice Guy to suddenly materialize.
''Whatever I have to do to win it, but I will be the first one to say I don't want to win it in controversy, either,'' said AJ Allmendinger, who started on the front row at Sonoma and led a race-high 35 laps. ''If I have to stray a little bit, I will.
''With the new rules it could be a little bit different, but it could be the same,'' added Allmendinger, who qualified sixth for Sunday's race. ''Hopefully, I cause a problem for them.''
---
Follow Kekis on Twitter at http://www.twitter.com/Greek1947
---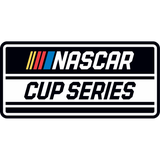 Get more from NASCAR Cup Series
Follow your favorites to get information about games, news and more
---