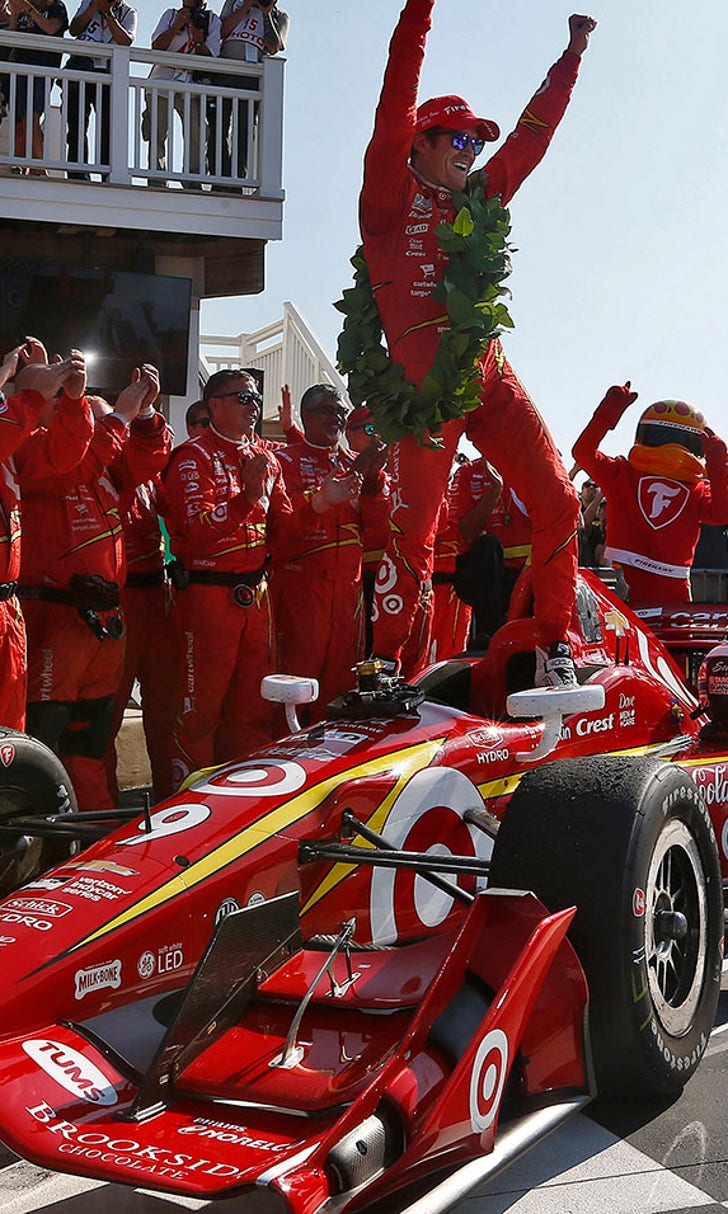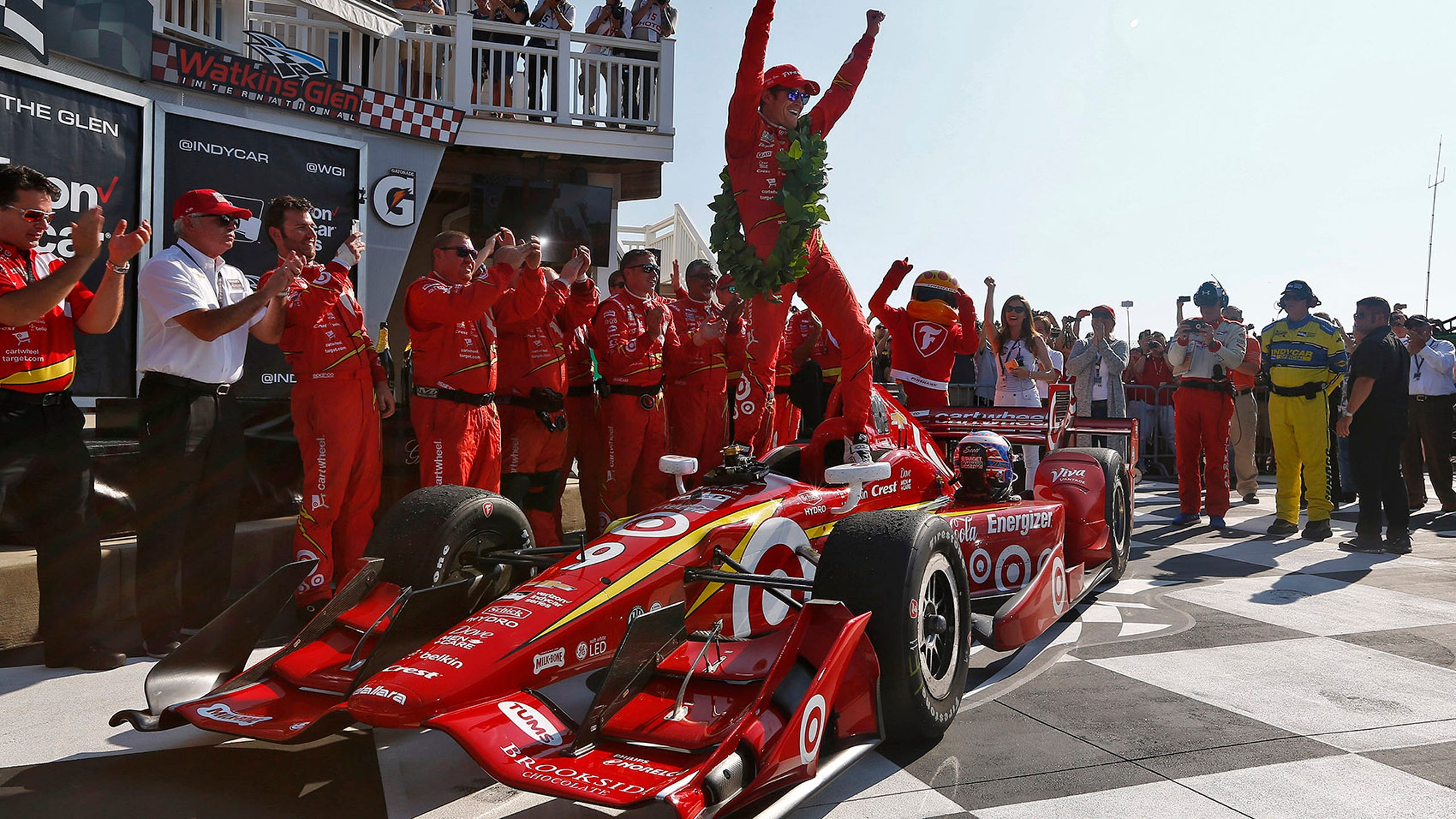 Scott Dixon dominates in IndyCar's return to Watkins Glen
BY foxsports • September 4, 2016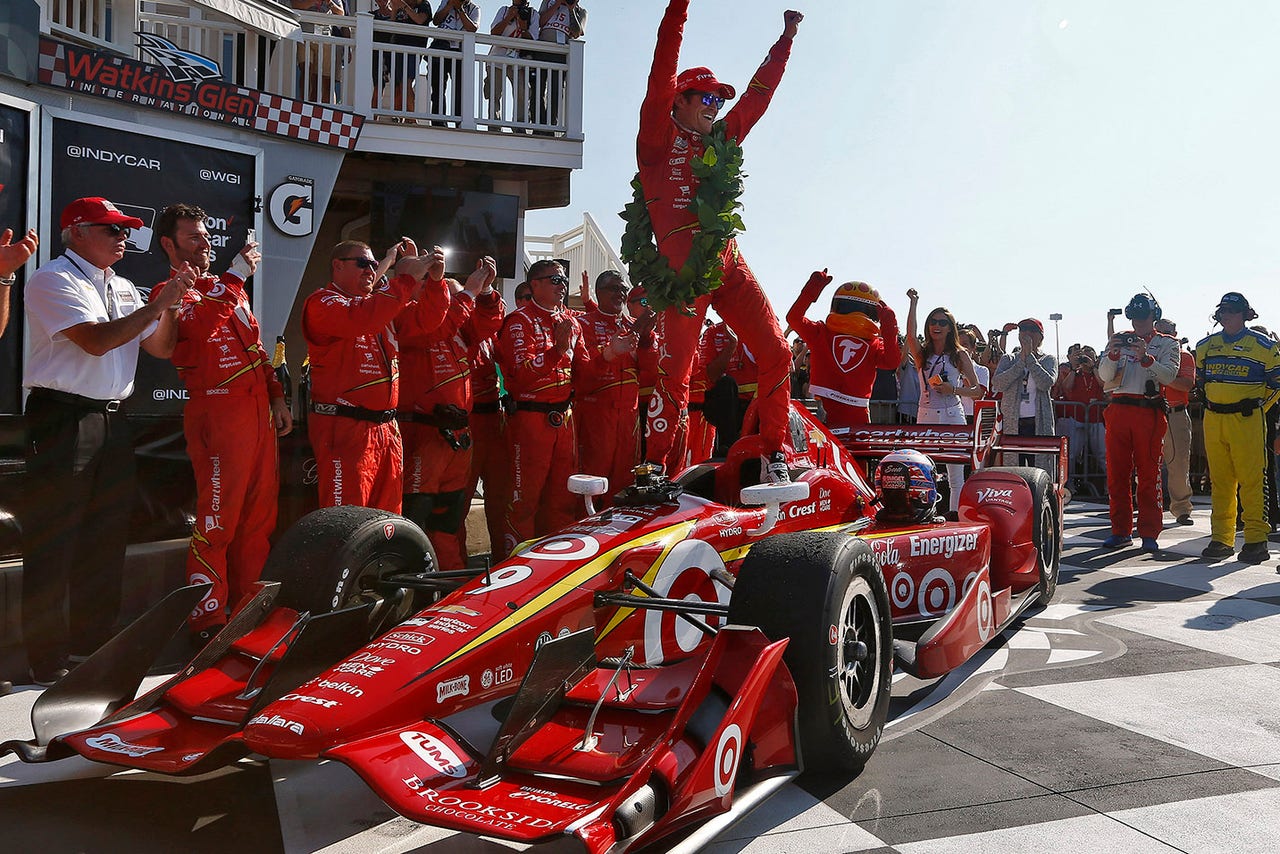 Scott Dixon didn't just dominate the race at the IndyCar Grand Prix at The Glen at Watkins Glen in New York on Sunday, he dominated the weekend.
The Chip Ganassi Racing driver had been the guy to beat ever since the cars took to the track for practice on Friday.
In a way, Dixon's also been the guy to beat ever since IndyCar announced that they were returning to The Glen this year, having won three out of his six races at this circuit in his IndyCar career. Now, he's made that four out of his past seven.
Dixon led the field away for the first of 60 laps on Sunday afternoon, while things got a little chaotic behind him in the first turn. A four-wide situation led to a chain reaction that caused Juan Pablo Montoya and Mikhail Aleshin to spin, while Sebastien Bourdais also looped it. All cars were all able to continue.
However, on Lap 15, Aleshin's left-rear tire blew coming out of the esses, bringing out the first caution of the race.
This helped out Dixon even more as he was one of just several cars who had pit before the caution had flown. Meanwhile, championship rivals Simon Pagenaud and Will Power hadn't pit and they were both forced to stop under the caution.
For the second round of stops, Power pit early to ensure he didn't fall into the same trap. Unfortunately for him, the track stayed green, playing into Pagenaud's hands as he had stayed out on track and worked his way back up into the top five after running some laps in clean air.
On Lap 39, Power was involved in an incident with Charlie Kimball on the backstraight, bringing out the third caution of the race (the second had been for a spin by Graham Rahal) and significantly hurting his championship chances.
However, this did force all of the drivers to make their final stop under caution just before their pit window opened to make it to the end without pitting. Fortunately for Dixon, his pace was so strong that he was able to build up a significant lead and then go into fuel conservation mode.
Other leaders such as Helio Castroneves came into the pits while James Hinchcliffe and Conor Daly ran out of fuel. At the line, Dixon led Newgarden and Castroneves across the line for his second win of the year. Pagenaud placed seventh, extending his points lead over Power to 43, while RC Enerson placed ninth in just his second race. Tony Kanaan had been running well early but suffered a suspension issue during the middle of the race, and placed 19th.
After the race, Dixon announced that he would be donating all of his winnings to Wilson Childrens Fund.
Unofficial race results:
---
---