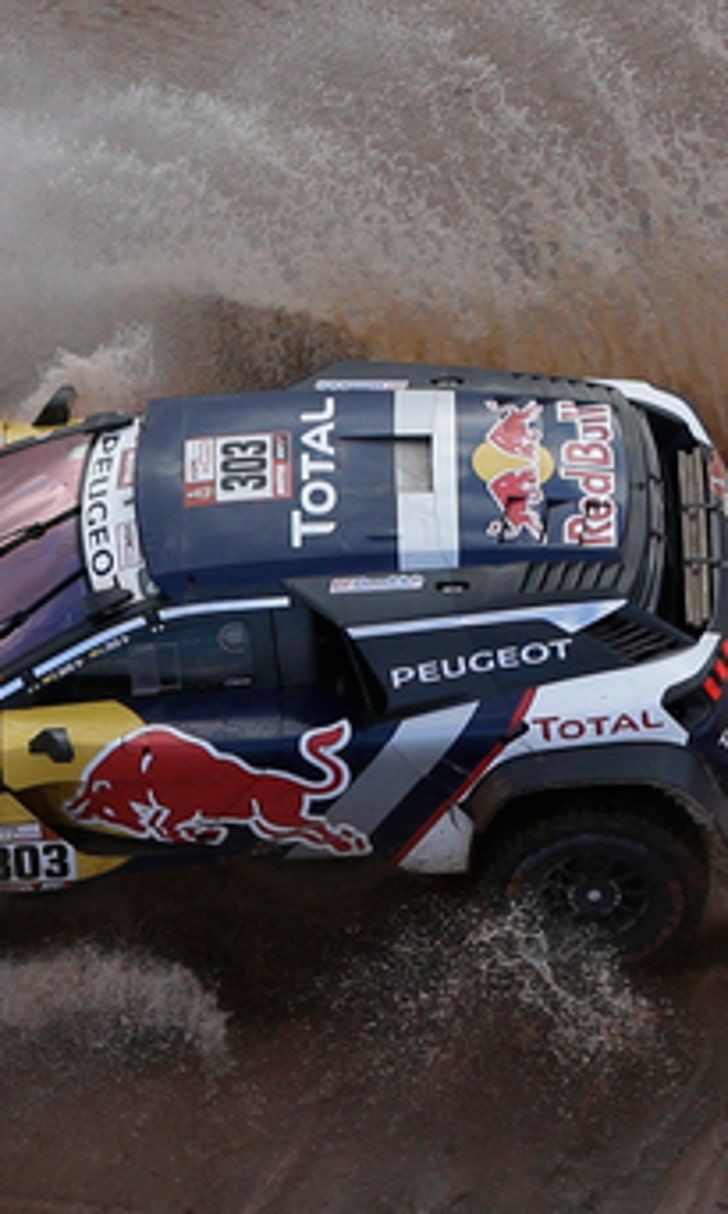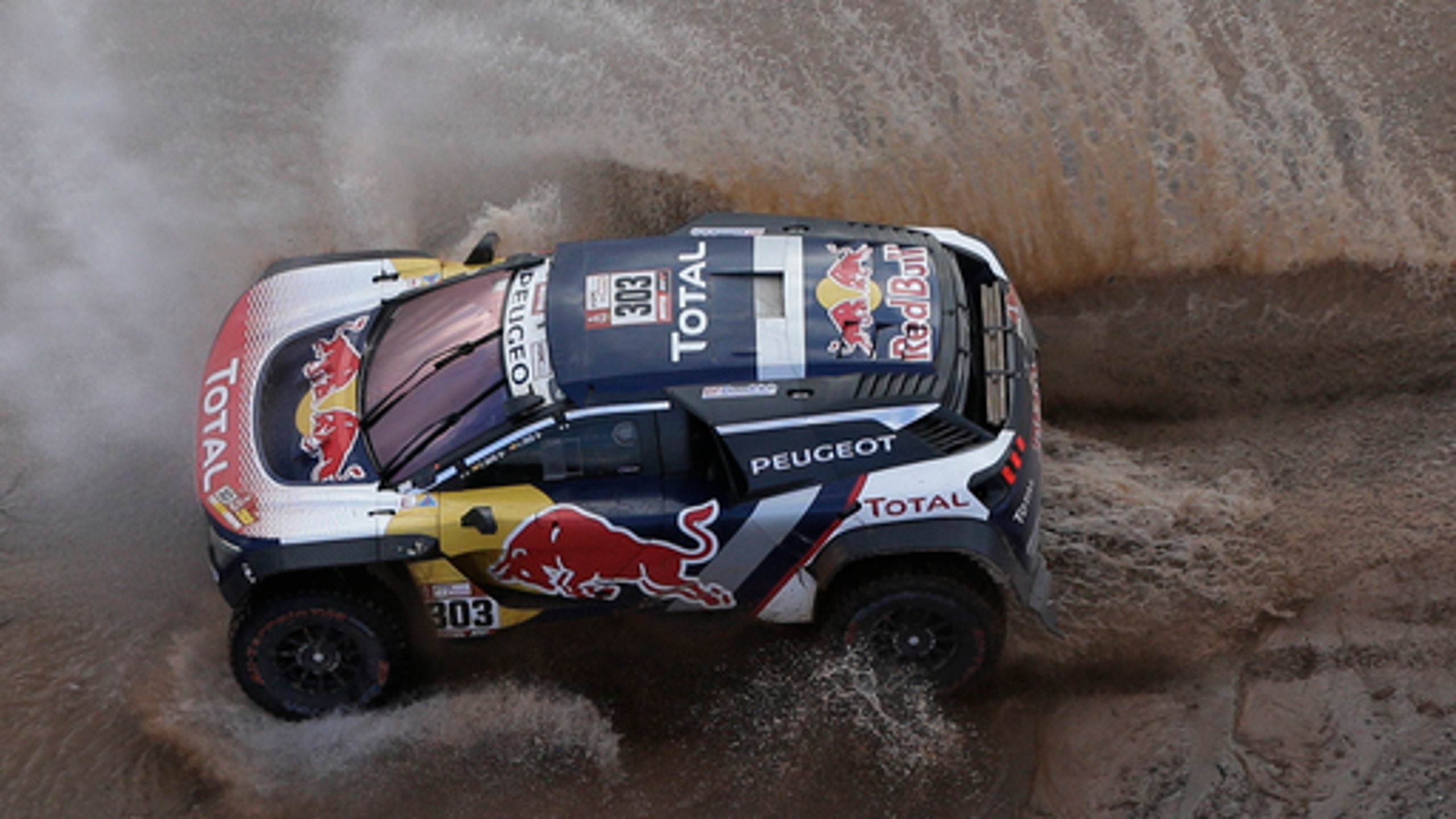 Sainz takes no risks on Dakar Rally, lead shrinks to 44min
BY AP • January 18, 2018
SAN JUAN, Argentina (AP) Carlos Sainz was content to drive cautiously and retain a good lead on the marathon third-to-last stage of the Dakar Rally on Thursday.
Sainz lost 18 minutes of his considerable lead over defending champion Stephane Peterhansel but was still a handy 45 minutes ahead of the Dakar Rally great.
After failing to finish the last five Dakars either because of crashes or mechanical failures, Sainz's decision not to take risks was understandable.
He let Peterhansel duel with eventual winner Nasser Al-Attiyah on the 523-kilometer special between Chilecito and San Juan, the first half of which was in mountains.
''We had a puncture and then we had some gearbox problems, but everything is fine because we've finished the stage which is the important thing,'' Sainz said. ''We were stuck in third gear at the end of the stage so we stayed in third. But there's still two more days ... two more days.''
Sainz won the rally in 2010.
Peterhansel believed his shot at a third straight victory in a car, and eighth overall, was gone.
''It's finished now,'' he said. ''For sure, we will try to secure second place, so we controlled the gap with Nasser. We drove a good stage. It was beautiful in the small canyons. The tracks were a little bit like WRC (world rally championship), but they were really clean and really nice to drive on.
''I'm crossing my fingers for (second) but also for Carlos. After the big damage to the car that we got on the marathon stage (seven), we lost approximately one hour and forty-five minutes, so coming back into second place is OK.''
Al-Attiyah, whose own problems lost him the lead for good on stage four, won his third stage of this Dakar on two flat tires and remained third overall, more than an hour behind Sainz.
The race ends on Saturday in Cordoba.
The stage to San Juan was canceled for motorcycles due to weather conditions.
---