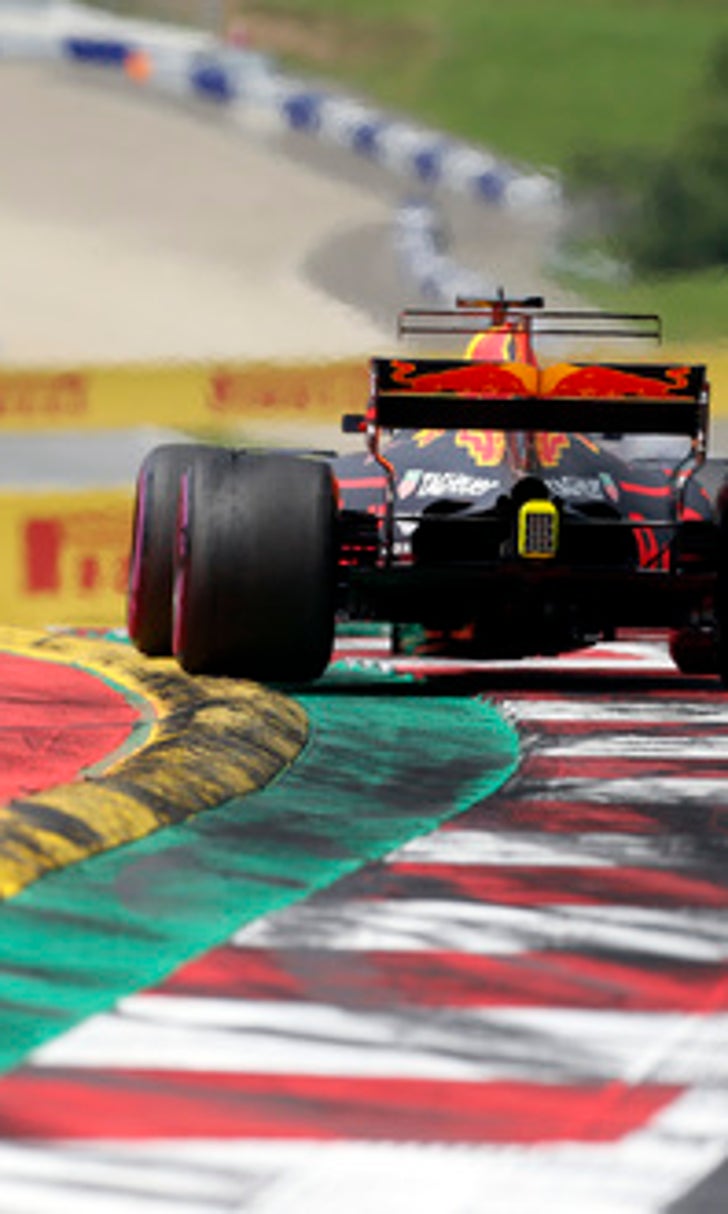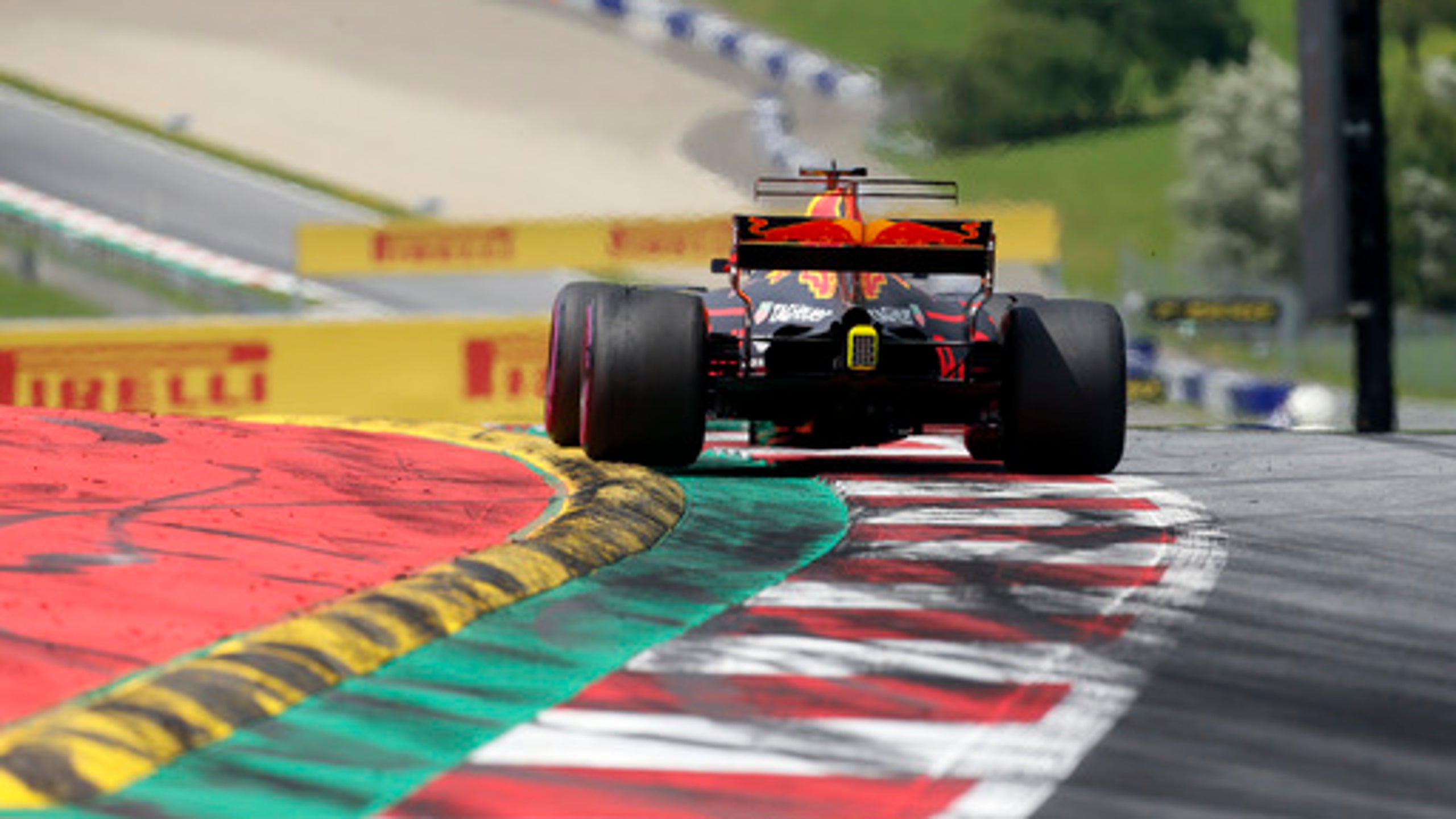 Ricciardo in top form for Red Bull after 5th straight podium
BY AP • July 10, 2017
SPIELBERG, Austria (AP) Daniel Ricciardo has found the ''sweet spot'' in a Red Bull car that is showing increasing signs of challenging Ferrari and Mercedes for pace.
Ricciardo secured a fifth consecutive podium finish with third place at the Austrian Grand Prix on Sunday. It followed an impressive win in Azerbaijan two weeks ago and further cemented his grip on fourth spot in the Formula One driver standings.
With his trademark grin and eccentric podium routine, the 28-year-old Australian is the most jovial driver in F1.
When on the podium, Ricciardo's traditional routine is to take off his shoe, fill it with champagne, and hand it to one of the other drivers to take a sip before gulping the rest of it down.
Cold champagne mixed with shoe sweat is an acquired taste. It seems to agree with Ricciardo, however, and there could be a few more podium brews with 11 races left this season.
''I'm getting more comfortable with the car. Things are moving forward and I can see a little bit of a sweet spot,'' Ricciardo said. ''I feel we have good momentum. Five in a row is awesome. You get the taste of a few podiums and you want a few more.''
Red Bull, which won four straight drivers' and constructors' titles during Sebastian Vettel's dominant spell from 2010-13, had concerns about whether it could keep up with Ferrari and Mercedes this season. But it seems the gap in race speed is not as big as they feared.
''That's the biggest satisfaction today, the fact that we had raw pace,'' Ricciardo said. ''Today we earned a podium on a circuit which isn't (suited) to our strengths. The car is certainly getting there.''
Ricciardo is an audacious driver and also one of the best at defending his position.
On Sunday, Lewis Hamilton's Mercedes was right on Ricciardo's tail in a gripping last two laps. Hamilton almost passed a couple of times, but Ricciardo relished the challenge of holding off a three-time F1 champion.
''Lewis was putting on a charge at the end. The first thing that came into my head was the word `Fight.' Get prepared for that, get excited,'' Ricciardo said. ''You have to keep your wits about you. It was a tough last few laps, I had some sweat coming down and my eyes were blurring a bit.''
Red Bull team principal Christian Horner was happy with Ricciardo's performance.
''It was just zero mistakes,'' Horner said. ''He judged it perfectly, he picked his braking point, he nailed the apex and that gave Lewis nowhere to go.''
Hamilton, who has won 56 races, has acknowledged the increasingly competitive Red Bull.
''I was giving it hell and still I wasn't closing massively on him,'' Hamilton said. ''If they can pull that out in qualifying I think that's going to be great for the rest of the season, we're going to have a third team battling with us.''
Ricciardo, who has five career wins, is in his fourth season at Red Bull.
In his first, he was promoted from the Toro Rosso feeder team to drive alongside Vettel for the 2014 campaign. He surprised many by finishing ahead of Vettel and winning three races, finishing third overall while Vettel won none and placed fifth.
Vettel left in 2015 to join Ferrari, leaving Ricciardo as Red Bull's outright No. 1 driver.
But when teen sensation Max Verstappen joined Red Bull early last season - winning the Spanish GP on his debut - Ricciardo found himself under pressure.
Many observers even expected Verstappen to step up another level this year. However, the 19-year-old Dutchman is enduring a hugely frustrating campaign so far.
He retired early in Sunday's race because of a clutch problem, after being tagged by Fernando Alonso's McLaren in a crash caused by Toro Rosso driver Daniil Kvyat.
While Ricciardo celebrated his fifth straight podium, Verstappen failed to finish for the fifth time this season.
''It's massively tough for him. But he will come through it as a stronger character,'' Horner said. ''He's performing at such a high level that I think, when it does come right, he could quite easily win three races in a row.''
---
---