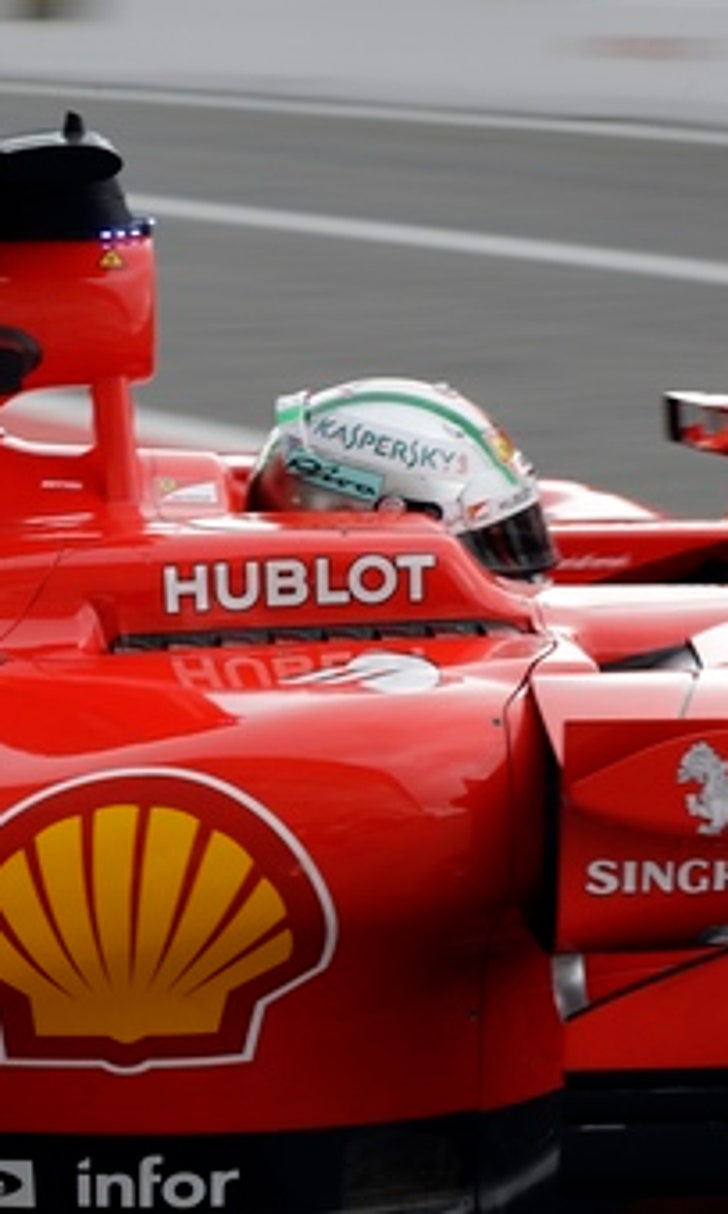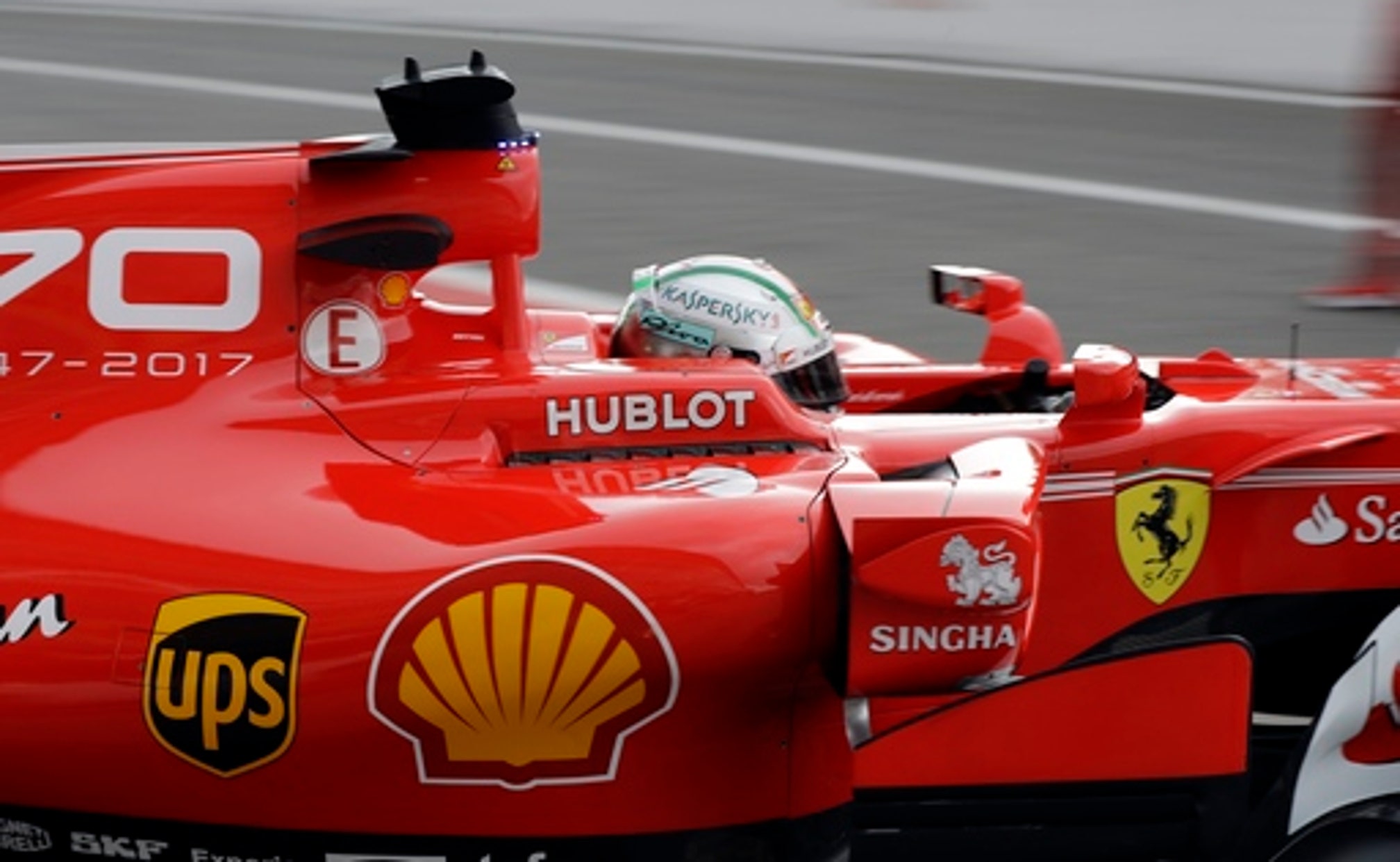 Resurgent Ferrari seeks elusive win on home track
BY AP • September 1, 2017
MONZA, Italy (AP) The legions of red-clad Ferrari supporters streaming into the royal park that hosts the Italian Grand Prix are exhibiting a rediscovered air of enthusiasm.
It's been seven long, mostly disappointing years since Ferrari celebrated a home win. So with Sebastian Vettel leading the drivers' standings entering this weekend's race as the automaker celebrates its 70th anniversary, it's understandable that expectations have increased for Formula One's most famed team.
''It's the grand prix of Italy and we are an Italian team,'' Ferrari team principal Maurizio Arrivabene said Friday. ''This is the emotional part.''
The reality, however, is that Ferrari still has some catching up to do heading into Saturday's qualifying.
Vettel and teammate Kimi Raikkonen finished behind Mercedes' Lewis Hamilton and Valtteri Bottas in both of Friday's opening practice sessions on the high-speed Monza circuit, which favors Mercedes' stronger power.
''They are pushing us and the expectation is very, very high,'' Arrivabene said of the fans, affectionately known as ''tifosi.''
''Despite that we need to be humble because we know the nature of this year's car and we know that Monza is not really the best track for us,'' he added. ''But having said so, our attitude will be humble but not surrendering. This is what I can promise to our tifosi.''
If Hamilton takes his fourth straight pole position at Monza, and 69th overall in his career, he will break the Formula One record he jointly holds with Ferrari great Michael Schumacher.
While Schumacher, a seven-time F1 champion, used to dominate at Monza and Ferrari holds the track record with 18 wins, the last driver for the team to triumph here was Fernando Alonso back in 2010.
''To be honest, I was not aware of that,'' Vettel said of the seven-year drought. ''And in the team it is no topic at all. We are looking forward and not backwards.
''If the chance is there we will take it, of course. Maybe there was no chance in the last seven years,'' Vettel added. ''It would be something very special to win here - also given the anniversary - but it would be a bad sign if we were only to try hard here and not anywhere else. We try hard everywhere, but probably the emotions would be bigger here. The Monza podium is simply awesome.''
Vettel should know.
He won the first of his 46 F1 races here in 2008 driving for Toro Rosso. At the time he was the youngest winner of an F1 race, aged 21.
While they struggled in the morning practice, Vettel and Raikkonen were much more competitive in the afternoon, both placing within four tenths of Bottas' leading time.
It's shaping up as another close battle after Vettel chased Hamilton throughout last weekend's Belgian GP, almost catching him with 10 laps to go, before ultimately finishing second behind the Briton.
''It's the same thing we see in Monza today. The second free practice gave a good indication that Ferrari is to be expected to be fast tomorrow and on Sunday,'' Mercedes head of motorsport Toto Wolff said. ''This is the narrative of the season. It is a tough fight between the two teams. It's real. You can really see on Sunday who has had the faster car. ... This is going to go down to the very end.''
While Mercedes has won the last three drivers' titles, Ferrari hasn't claimed the sport's top prize since Raikkonen claimed his only championship a decade ago in his first term with the team. Before that, Schumacher won five consecutive titles from 2000-04.
Ferrari's last constructors' title was in 2008. Since then, it has seen Red Bull - four straight drivers' and constructors' titles with Vettel behind the wheel from 2010-13 - and then Mercedes dominate.
It's far tighter this year, with Hamilton winning five races to Vettel's four.
Sunday's race should again be an exclusive affair between Mercedes and Ferrari as both Red Bulls are taking grid penalties following engine changes.
The fans are certainly ready to cheer a red car to victory.
''If you can dream, you can do it,'' read a red Ferrari banner lining the track's main straightaway.
Another said, ''You cannot describe the passion, you can only live it.''
Rain is scheduled for qualifying on Saturday but the forecast is better for Sunday's race, which will be preceded by a parade of classic Ferrari cars.
---
---