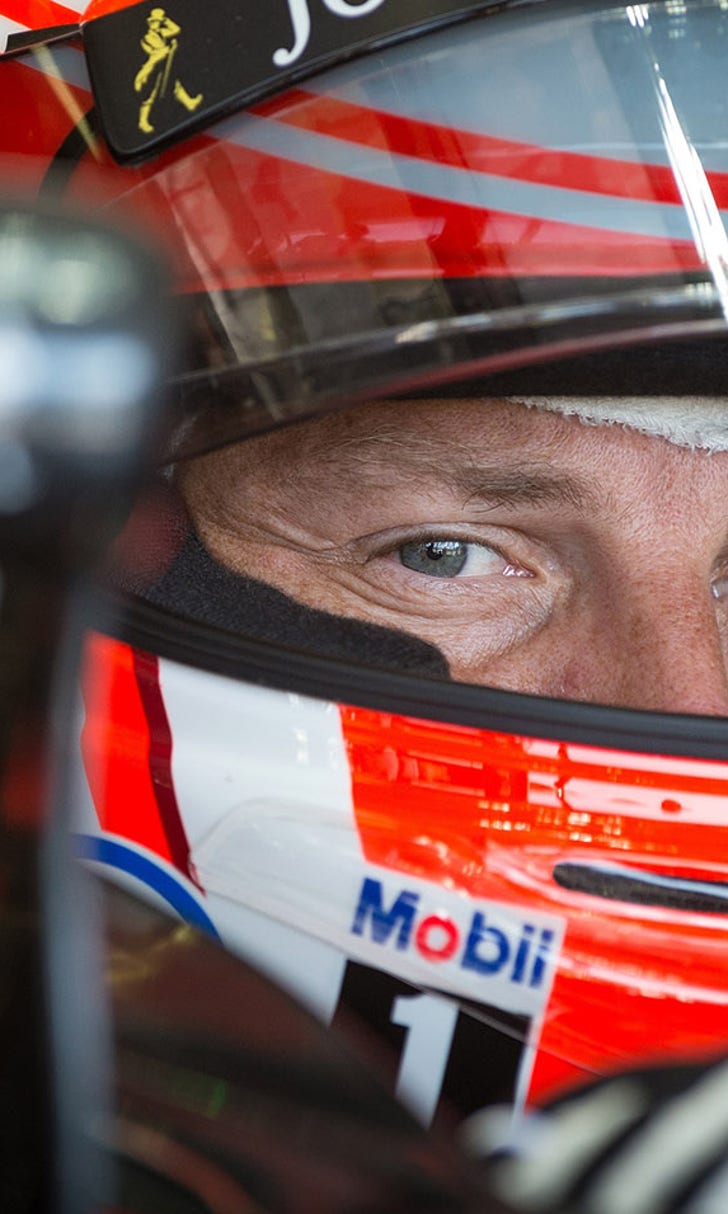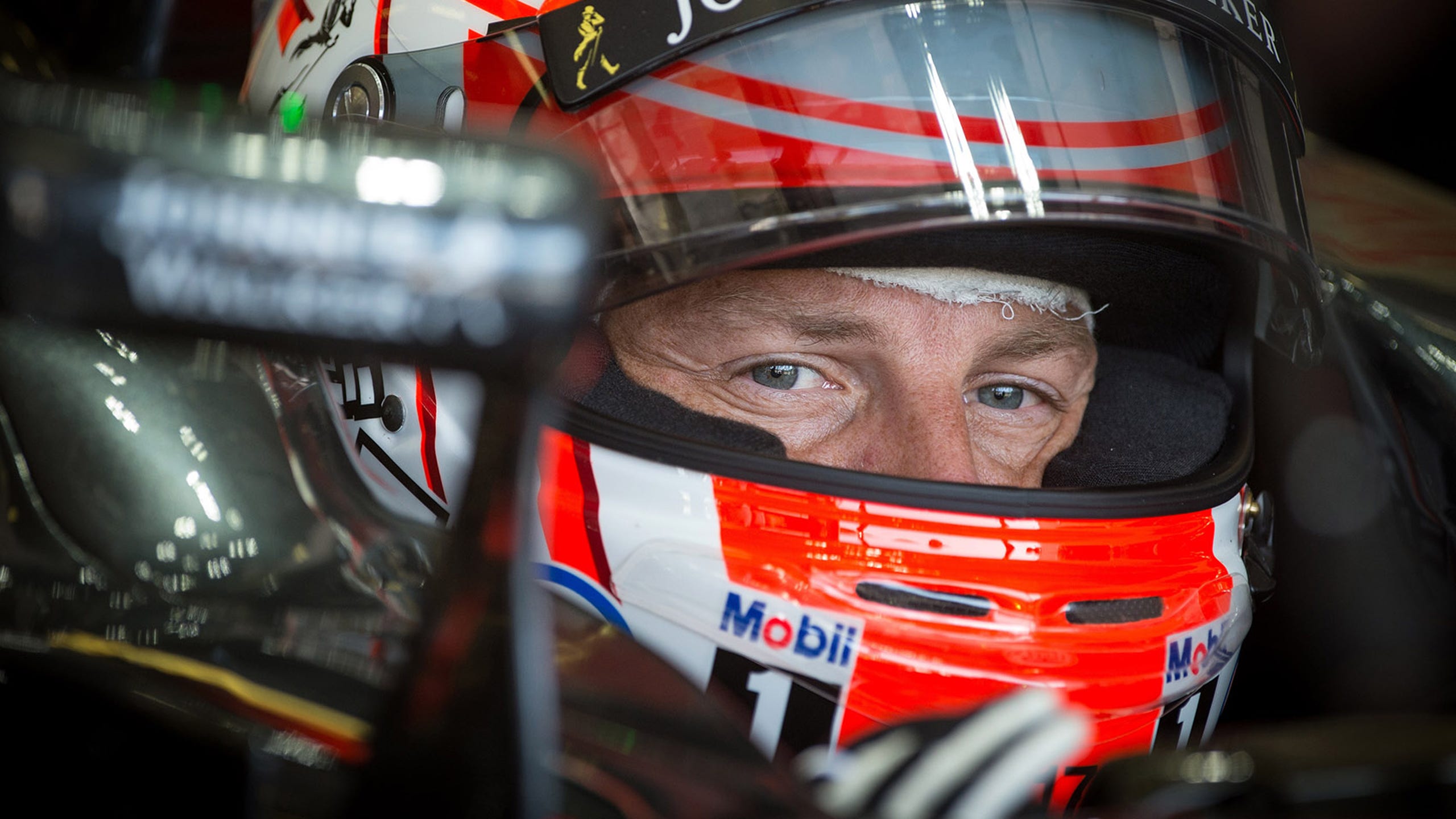 Report: McLaren can block Williams switch for Button
BY foxsports • July 24, 2015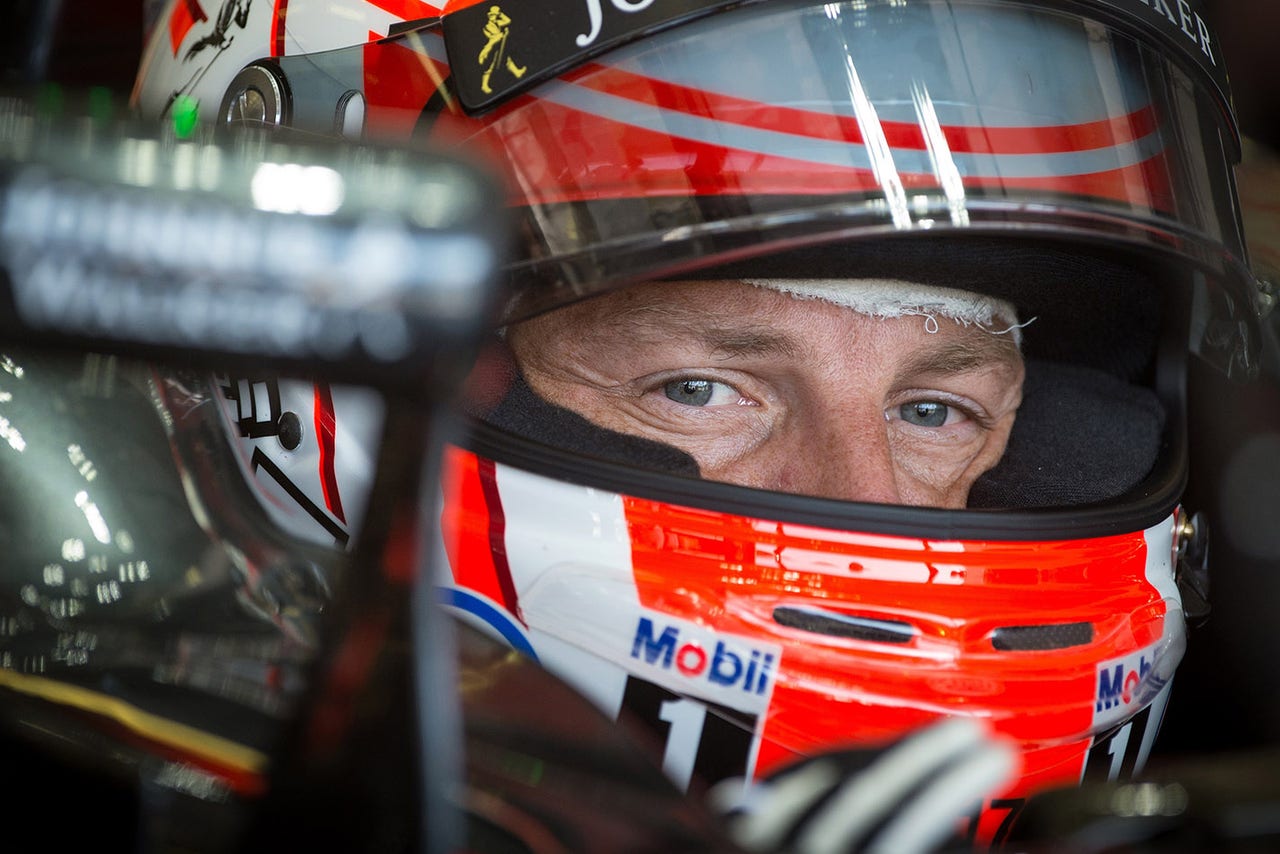 McLaren could block a "romantic return" to Williams in 2016 for F1 veteran Jenson Button.
That message has been blasted out of Hungary by multiple British publications, as the 35-year-old world champion of 2009 entered the fray of the driver market "silly season."
Referring to the one-sided 2016 "option" in Button's current contract, the British correspondents explained that it means his path to exit the struggling McLaren-Honda team could be blocked if the Woking squad chooses to keep him.
The reports claim Button is a leading contender to fill Valtteri Bottas' place at Williams, should the Finn be signed to replace Ferrari's Kimi Raikkonen.
As a 20-year-old rookie, Button burst onto the F1 scene way back in 2000 when he was signed by a then BMW-powered Williams to partner Ralf Schumacher.
"Button and Fernando Alonso are saddled with an unreliable and underpowered car that has had the teammates privately tearing their hair out despite the outward public calm," wrote the Times newspaper's Kevin Eason.
The Telegraph's Daniel Johnson sang a similar tune.
"Jenson Button's hopes of a dream return to Williams could be blocked by McLaren, who hold all the cards over his future," he wrote.
"Should Button express his wish to retire, it is unlikely McLaren would refuse, with two young chargers waiting in the wings," added Johnson, referring to Kevin Magnussen and Stoffel Vandoorne.
"But if Button were to try to engineer a move to Williams, McLaren could stand in his way."
And Jonathan McEvoy, for the Daily Mail, wrote similarly: "Jenson Button could be denied a fairytale return to Williams under the terms of his current McLaren contract."
All the reports also carried the message that the popular, talented and savvy Button's return to Williams would help the independent British team in its crucial sponsorship talks.
When asked in Hungary, Button dodged the talk about his future but did hint that McLaren-Honda's 2015 travails have begun to dent his positive outlook.
"Fighting with your teammate and finding performance in the car are the two things keeping me upbeat," he said.
"I'm still positive, but not as positive as when I was winning races. I don't mind saying that," admitted Button.
Click HERE for more F1 news and features.
---