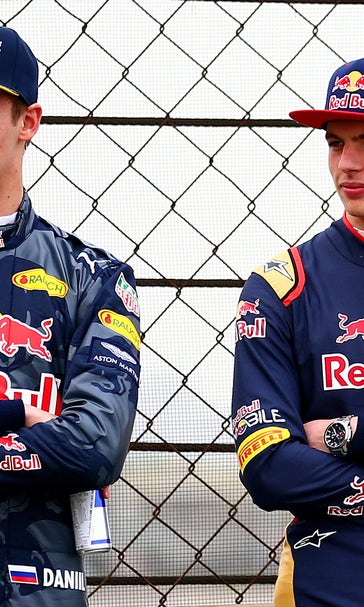 Red Bull Racing switches Verstappen, Kvyat ahead of next F1 race
May 5, 2016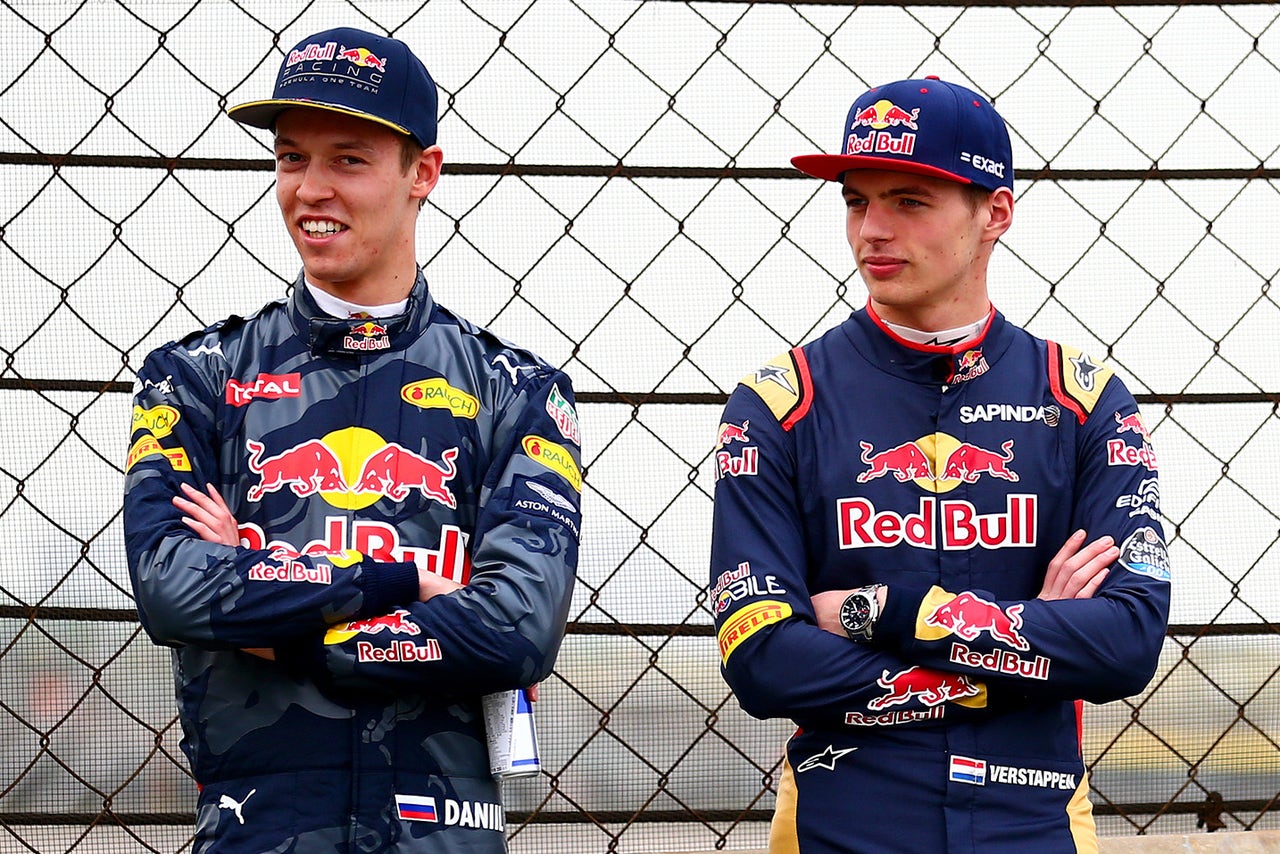 Max Verstappen will drive for Red Bull Racing from the next GP in Spain after a dramatic seat swap with Dany Kvyat.
The Russian, who was under pressure after his first lap clashes with Sebastian Vettel in Sochi, will now return to Scuderia Toro Rosso.
The move is the latest in a series of decisions instigated by controversial Red Bull motorsport boss Helmut Marko. It has echoes of 2007, when Scott Speed was dumped by Toro Rosso mid-season, and Sebastian Vettel landed a race seat.
The move has been widely seen as less of a "punishment" for Kvyat but more an attempt by Red Bull to secure the long term services of Verstappen by putting him into a potentially front running car at the earliest opportunity. In addition, there had been tensions at STR, where the team appeared to have split into Verstappen and Carlos Sainz camps.
"Max has proven to be an outstanding young talent," said Christian Horner. "His performance at Toro Rosso has been impressive so far and we are pleased to give him the opportunity to drive for Red Bull Racing.
"We are in the unique position to have all four drivers across Red Bull Racing and Toro Rosso under long term contracts with Red Bull, so we have the flexibility to move them between the two teams. Dany will be able to continue his development at Toro Rosso, in a team that he is familiar with, giving him the chance to regain his form and show his potential."
Speaking on his website, Verstappen said: "The next step in my relatively short career so far, is an amazing opportunity. I really want to thank Red Bull Racing and Dr. Helmut Marko for the confidence they have in me. I'll have the chance to learn a lot from the top team that is Red Bull Racing. I'm also looking forward to work with an experienced and proven teammate like Daniel Ricciardo.
"I can't thank all the people at Scuderia Toro Rosso enough for all their hard work. Everyone back at the factory in Faenza, and Franz Tost in particular, have made an amazing contribution to get me this far in my career. We've had an amazing time together."
Click HERE for more F1 news and features
---