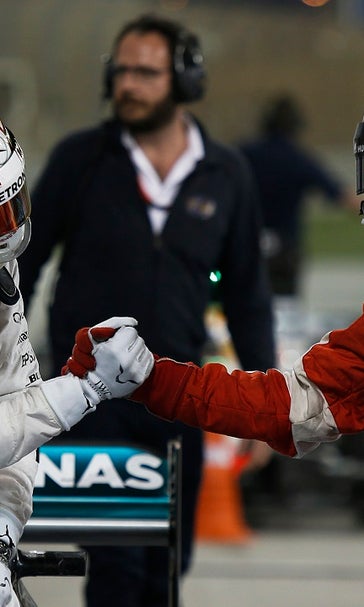 Raikkonen scores first podium since returning to Ferrari
April 19, 2015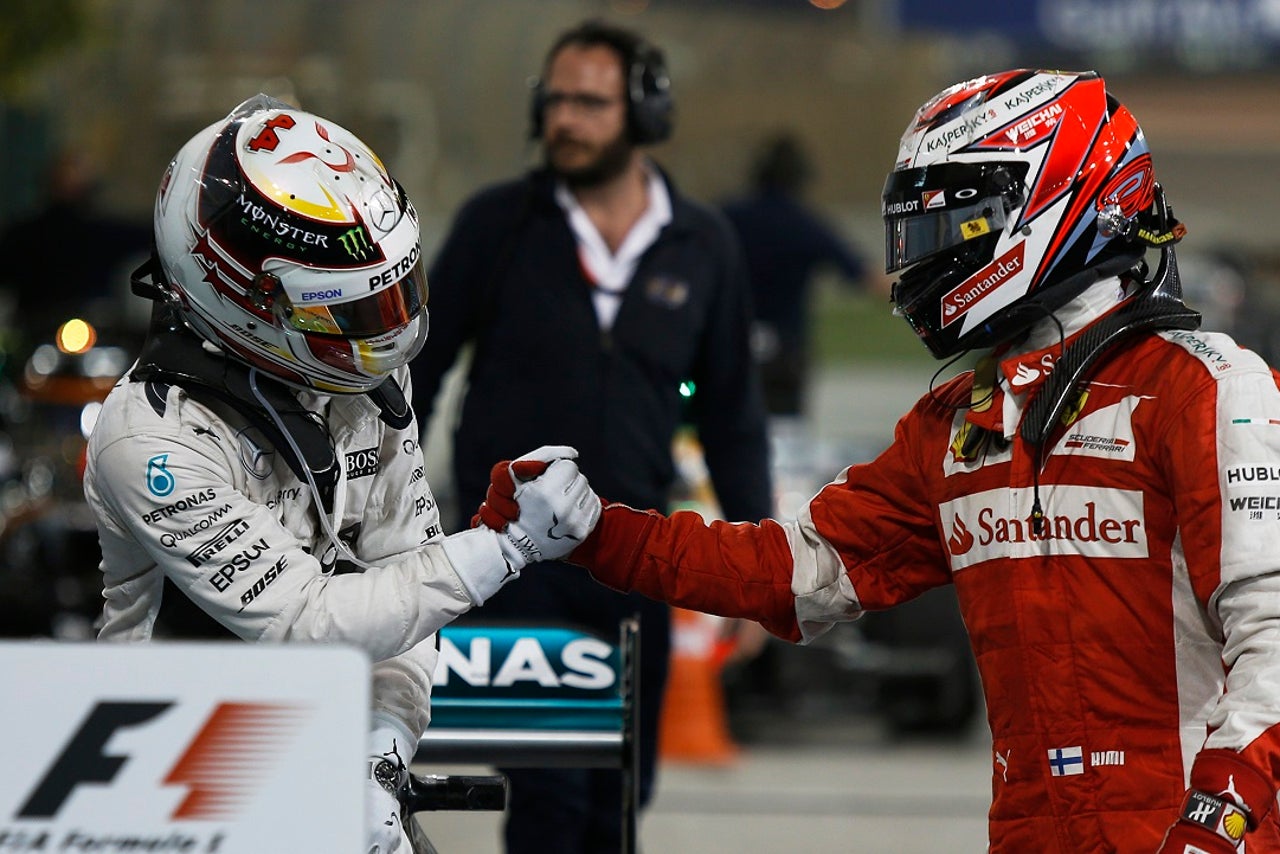 Kimi Raikkonen showed that he will be a major force in 2015 with a superb drive to second place in Bahrain.
Raikkonen recovered from a first-lap incident in Malaysia to finish fourth and was challenging teammate Sebastian Vettel for third in China before the safety car spoiled the end of the race. However, everything worked out for him on Sunday in Bahrain, and by trying an unusual strategy -- using the prime tire in the middle of the race and going back to the soft at the end -€"- he was able to chase down Nico Rosberg and claim second.
"I think we had a few different plans, how to run the race, and obviously this one was one of them," said Raikkonen. "It all really depended where we are after a few laps. But I think we did a very good job out of it and the medium tires worked very well for me in the second stint and I could quite easily keep up with them, even catch them.
"They were working fine, so obviously I was wondering if it's the right choice to go on the soft at the end --€" but obviously it was the correct choice, they were much faster still. So, I was able to catch Nico and got past him. We did more or less the maximum that we could do today and obviously if you think that we were ahead of Nico earlier, he got past me on lap two or three or something, so we lost some time, but I think we had a pretty good race and hopefully we can have many more."
While pleased to be back on the podium for the first time since 2013, Raikkonen acknowledged it was frustrating to be so close to a win.
"Obviously it's much nicer than being out of it, but, you know, you come second and obviously we got quite close to the Mercedes today but it's a bit disappointing after that always -€"- but I'd rather take this one than something else. You cannot feel happy. We are happy to be second, but it's still disappointing. It's not what we want to do.
"Big thanks to the team. I had a pretty hard time last year. This year in the beginning, just some bad luck in the races but, you know, the team has done a great job over the winter and everybody is pushing together, in the same direction and I'm sure we are only going to get stronger and better as a team and improve the car. So, it's a great place to be."
Regarding the fight with Mercedes, he said: "Obviously on some circuits we can get closer, some not, but I think obviously the first step is to improve our package -- that will happen in the future and hopefully get closer. One step is to qualify higher up, make better starts and go from there.
"I think we had a pretty decent speed today, but obviously if you're behind any cars and you lose any seconds, you will pay a price for it in the end. I think we just have to keep working and improving the whole package and how we do things. I'm sure we will get there and we can fight for wins every weekend after that."
Raikkonen made some interesting observations about the improvement in Ferrari's form.
"Obviously a big chunk of it is the engine itself. It's a big improvement on horsepower plus reliability, but you cannot just give all the credit to them. The car has improved a lot; much more downforce, the car is handling much better because of that, and obviously how the whole package has been done and put together. I think the big key is that all areas have improved quite a bit plus the people have been working more closely, as one team putting it together more nicely, so obviously the end result is what we have now.
"And then as I said earlier, I'm very happy how things are going, very happy with the team and I think not many people expected after last year that we can be in this kind of position this early and now we are going in the right direction. So I'm sure we will get there but we want to start winning races more often and we just have to have some patience and do the work that we've done so far and we will get there."
---