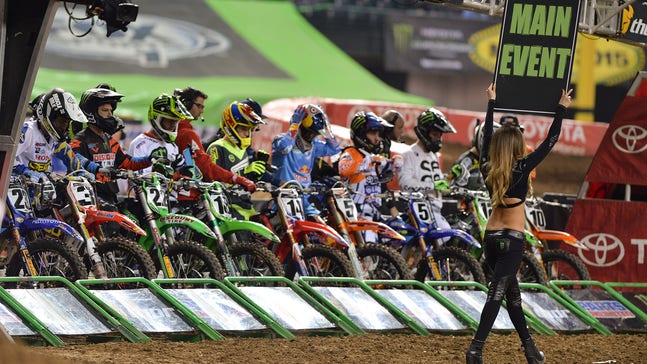 PRESS RELEASE: FOX Sports releases 2016 Supercross TV schedule
Published
Dec. 1, 2015 2:00 p.m. ET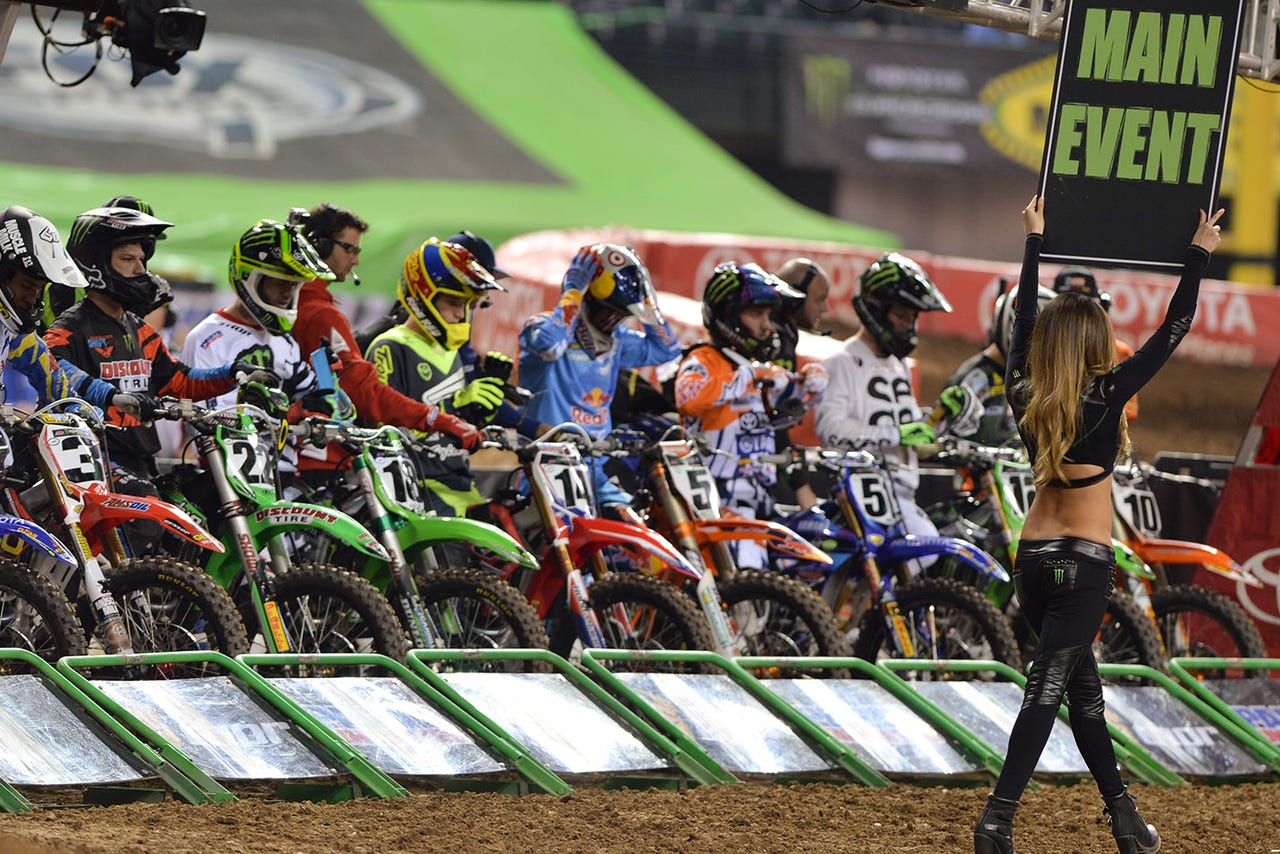 ELLENTON, Fla. - Feld Motor Sportsand FOX Sports announced Tuesday the 2016 Monster Energy AMA Supercross, an FIM World Championship, television schedule that includes 17 live races, and two of which will air on the FOX broadcast network from the Edward Jones Dome in St. Louis on Saturday, April 16 at 3 p.m. ET, and Gillette Stadium in Foxborough, Mass., on Saturday, April 23 at 4 p.m. ET.
The 2016 Monster Energy Supercross season opens Saturday, Jan. 9, in Anaheim, Calif., with the first of 14 live races on FS1. One race is currently scheduled to air live on FS2, with all races available live through the FOX Sports GO app, which will provide live streaming of every Monster Energy Supercross race. In addition, all races are available in Canada and the Caribbean through FOX Sports Racing.
"Since our relationship with FOX Sports began two years ago, we have continued to build the presence across their family of channels, including the FOX broadcast channel," said Ken Hudgens, Chief Operating Officer, Feld Motor Sports. "For the first-time ever, viewers will enjoy two live races on the FOX broadcast channel, showcasing what is expected to be another banner year of racing."
"We are very happy with the package we have put together for 2016," said Patrick Crakes, SVP of Programming, Scheduling and Content Strategy. "The team at Feld Motor Sports delivers some of the most compelling and action-packed racing on television and this year's strong TV schedule for Supercross continues our efforts to feature the sport in the best possible way across the FOX Sports family of networks."
The start time for all races (except St. Louis and Foxborough) will be 7 p.m. local race time, with the afternoon pit parties starting at Noon local race time.
2015 Monster Energy Supercross television viewership across the FOX channels was up six percent year-to-year over 2014.
2016 Monster Energy Supercross TV schedule:
* First hour on FS2, second two hours on FS1
As a precursor to the live television, don't forget to catch all of the pre-race coverage with Supercross Race Day Live presented by AMSOIL, which will stream on SupercrossLive.com from 12:50 p.m.- 4:30 p.m. local race time each Saturday during the season. Practice, qualifying, behind the scenes features, and key rider interviews will all be highlighted on the Supercross Race Day Live presented by AMSOIL webcast.
For more information on the Monster Energy AMA Supercross, an FIM World Championship, please log on to www.SupercrossLive.com, the official website of Monster Energy Supercross. Click to follow Monster Energy Supercross on Facebook, Twitter, Instagram and YouTube.
---