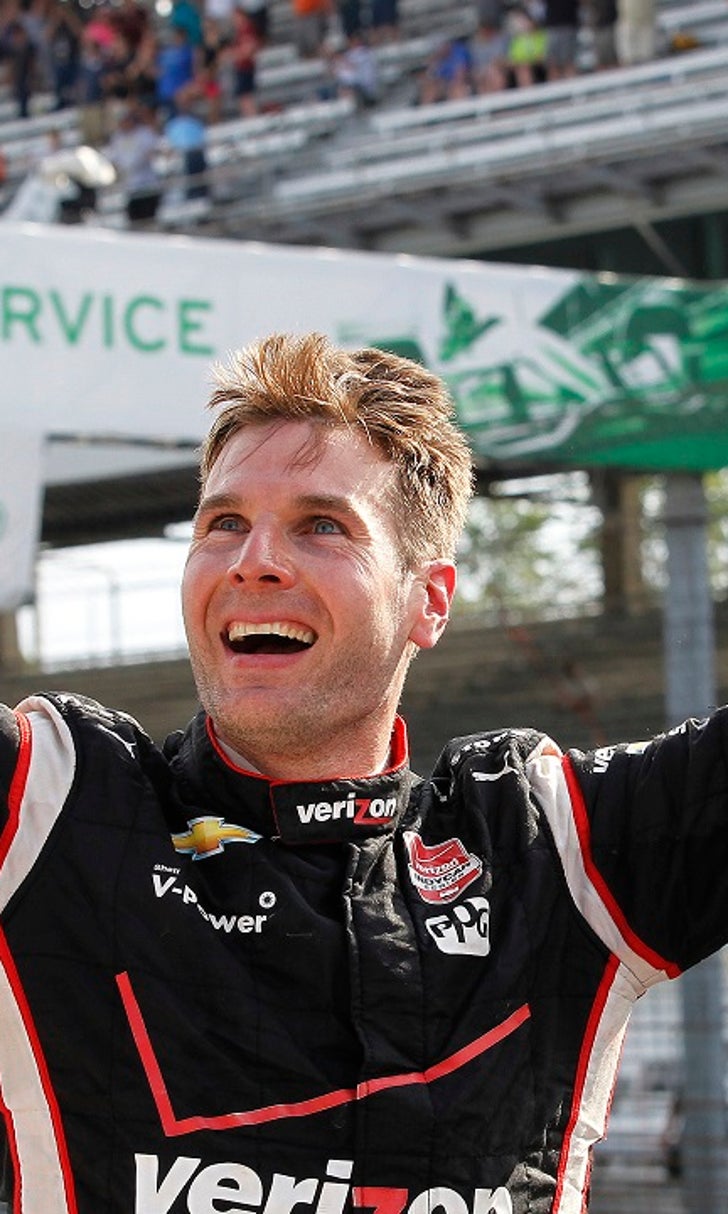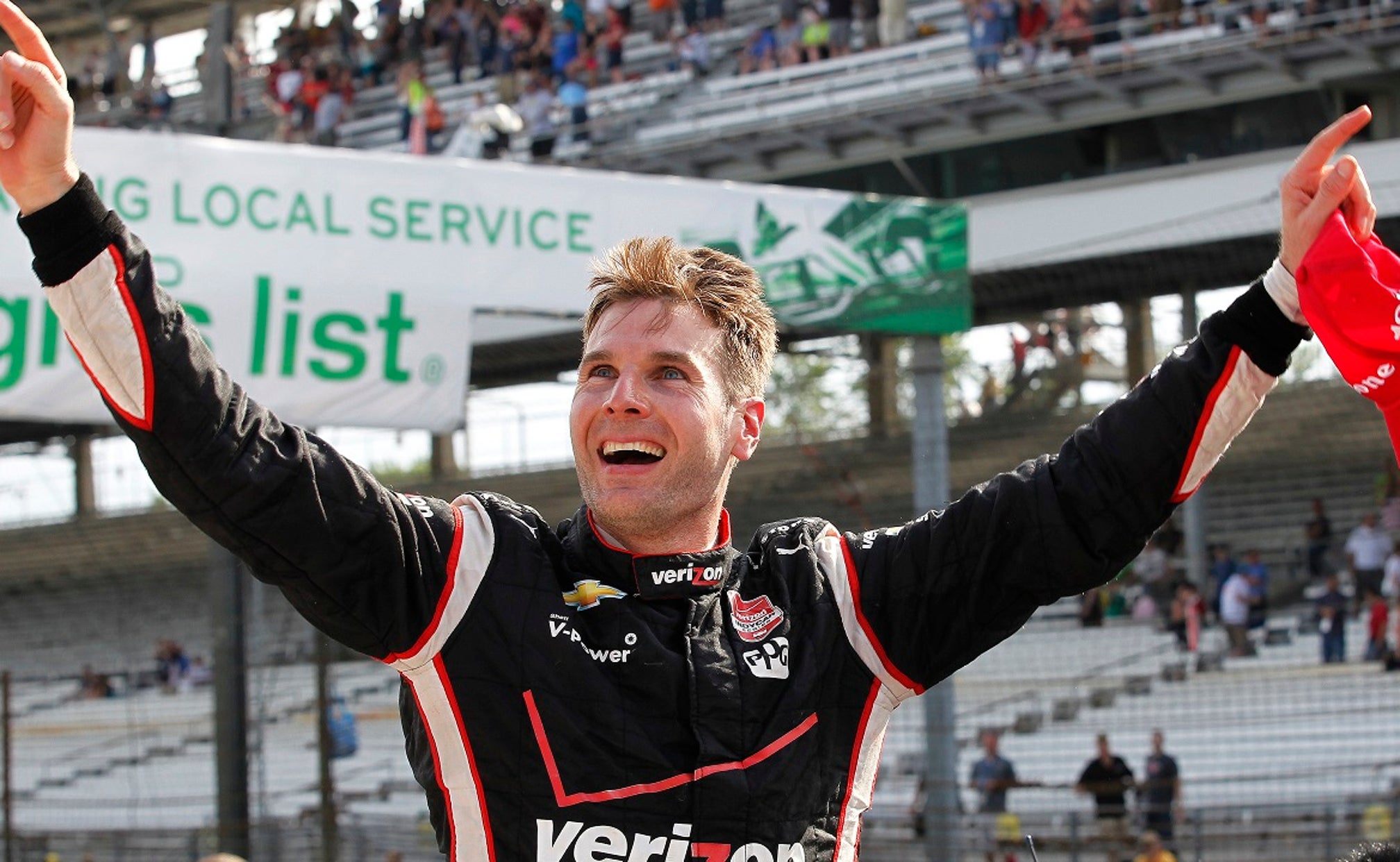 Power believes he can earn first Indy 500 win to complete sweep
BY foxsports • May 10, 2015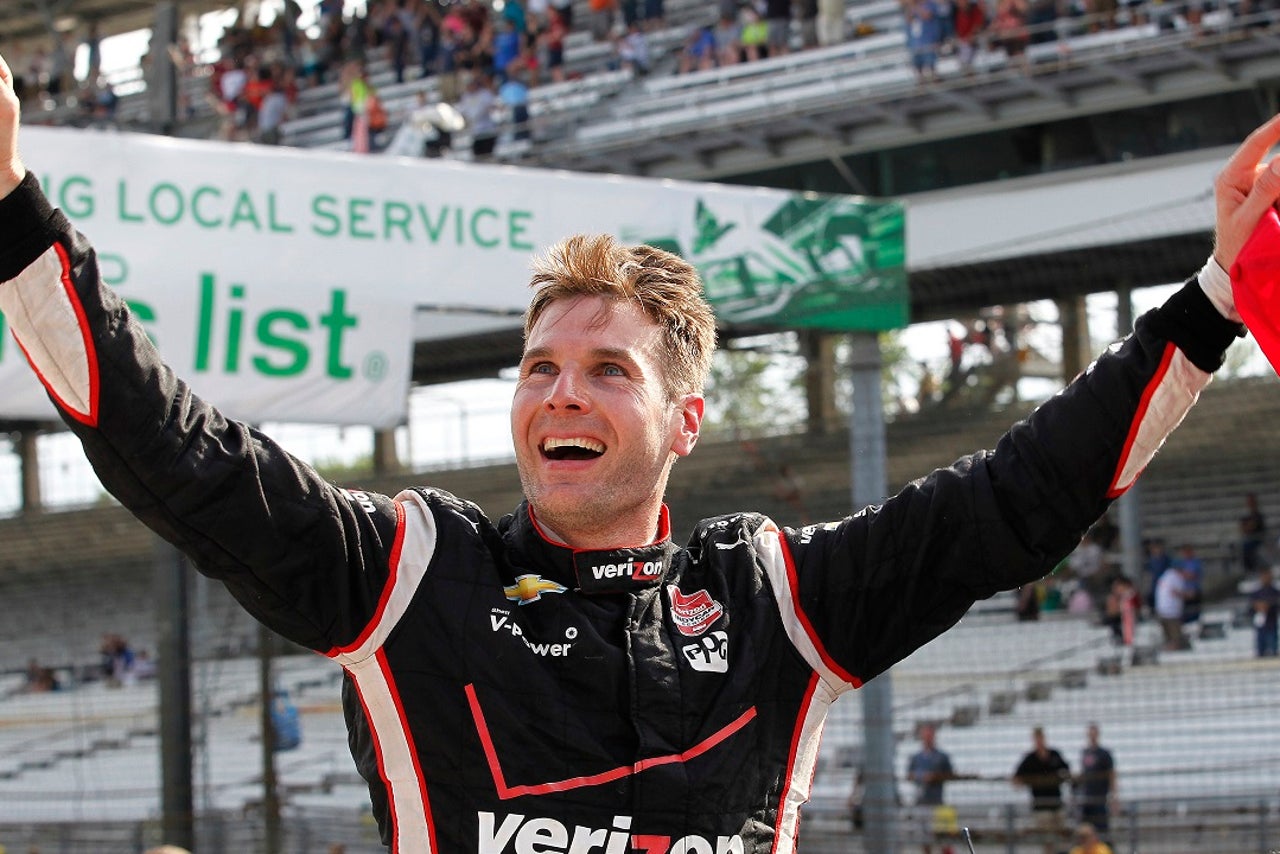 INDIANAPOLIS -- When the Angie's List Grand Prix of Indianapolis was added to the Month of May schedule at the Indianapolis Motor Speedway, it created the possibility of a unique sweep culminating with the Indianapolis 500. Imagine if a driver could win the pole and the race for the Angie's List Grand Prix and then duplicate the feat with the pole and victory in the Indianapolis 500.
Team Penske driver Will Power is halfway home to completing the May sweep after winning the pole on Friday and then scoring a decisive victory in Saturday's Grand Prix of Indianapolis. The defending Verizon IndyCar Series champion defeated hard-charging Graham Rahal by 1.5023 seconds in a race that featured 11 lead changes by six drivers and was slowed just one time for two laps of caution.
"It was exactly the race we asked for," Power aid. "No yellows. Very straightforward. I knew we would be in good shape. We had a very good car, good stops. Just super determined to make it happen. I know Rahal was closing pretty fast at the end when I had to save fuel. I had to pick up the pace and get that fuel number. 
"I feel like that's the most physical race I've done all year. It was hard work, it really was. But just great start to the month. I'm halfway through what I want to accomplish this month."
And what he wants to accomplish is something many would have thought was unthinkable, sweeping all the events that matter at the Indianapolis Motor Speedway. What seemed highly unlikely, however, is something Power believes is attainable.
"It's absolutely possible," Power said. "You have to think that, because it is. It's possible. I'm going to try to do everything to make that happen, yeah."
The Indianapolis Motor Speedway is closed on Sunday as teams switch over the race cars from road course Aero Kits to the superspeedway kit, with Indy 500 practice beginning on Monday.
"With qualifying here, it's just got to fall your way," Power explained. "The wind has to be right for your run, the temperature.  It's really funny, this place. It's so particular. If the sun goes behind a cloud, suddenly you pick up half a mile an hour or something. That's the type of thing that's got to happen for you."
In Saturday's GP of Indy, Power made sure the race went his way as he completed a flawless performance.
"That was as good as you get as far as no mistakes, good start, good restart, good stops, good out-laps, good in-laps. Just did everything we needed to do to win," Power said. "I think back, I can't think of anything that I felt was wrong with that race. You don't often get that in IndyCar. So, yeah, it was a very good day."
Power claimed his first Verizon IndyCar Series championship in 2014 and that has allowed him to shift his focus on winning the Indianapolis 500 for the first time in his career.
He also drives for the most successful team owner in Indianapolis 500 history as Roger Penske has won a record 15 times in the "World's Biggest Race."
"I don't think that makes me the favorite for the 500, but what I will say is that I've got more focus on the 500 than I've ever had," Power said. "I've won a championship now. It's kind of pushed that aside, and now the main focus to me is the 500. 
"The first thing for me to accomplish was winning a championship just because it's the best driver over a whole season  That was a big deal to me to have won that. Now it's just absolutely the 500. I really, really want to win that race. We'll see how it all shakes out in the next week with the body kits. I think Honda will be much closer to the Chevys with what they've got. 
"I take it as it comes, each day, each session, just do everything you can."
Power gave Penske an IndyCar win at the Indianapolis Motor Speedway on Saturday; it just wasn't in the Indy 500. But any win at Indy is a big deal to Team Penske.
"It feels very good," Power admitted. "It's funny, I came in this month determined to have a good month. I haven't had that for so long. It's working out. It's just awesome to win at this place. It just is.
"You look at the event, you look at the facility itself, it's first class. The road course is phenomenal. It's smooth, technical. Then you have the 'Cathedral of Speed', you could call it.  It's just an unbelievable month for motorsport. 
"It would be very cool to get the double."
If Power has a car in the May 24 Indianapolis 500 that was as strong as the one he had in the Grand Prix of Indianapolis, he could certainly be the first driver to complete the double at Indianapolis Motor Speedway.
**
Be sure to catch Bruce Martin's Honda IndyCar Report on RACEDAY on FOX Sports Radio every Sunday from 6-8 a.m. Eastern Time.
RACEDAY on FOX Sports Radio with Rob D'Amico can be heard every Sunday 6-8AM ET on over 250 FOX Sports Radio affiliates and streamed live on the iHeartRadio App visit www.RACEDAYonFOX.com for details
---