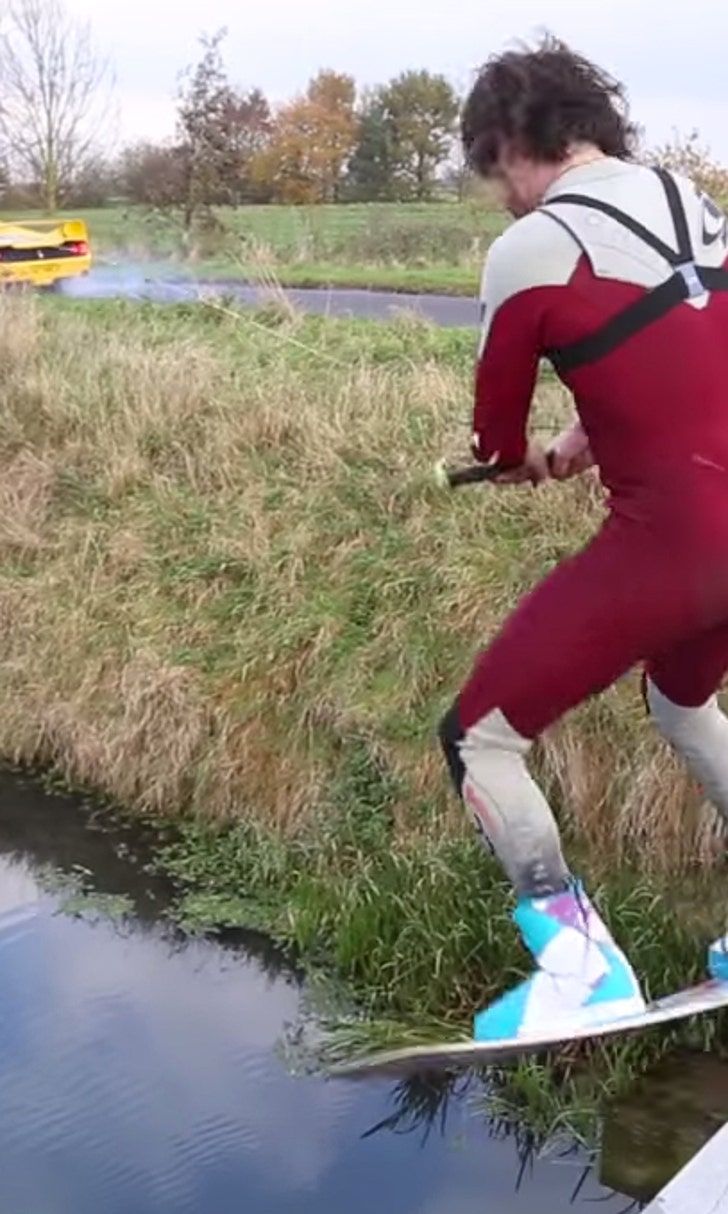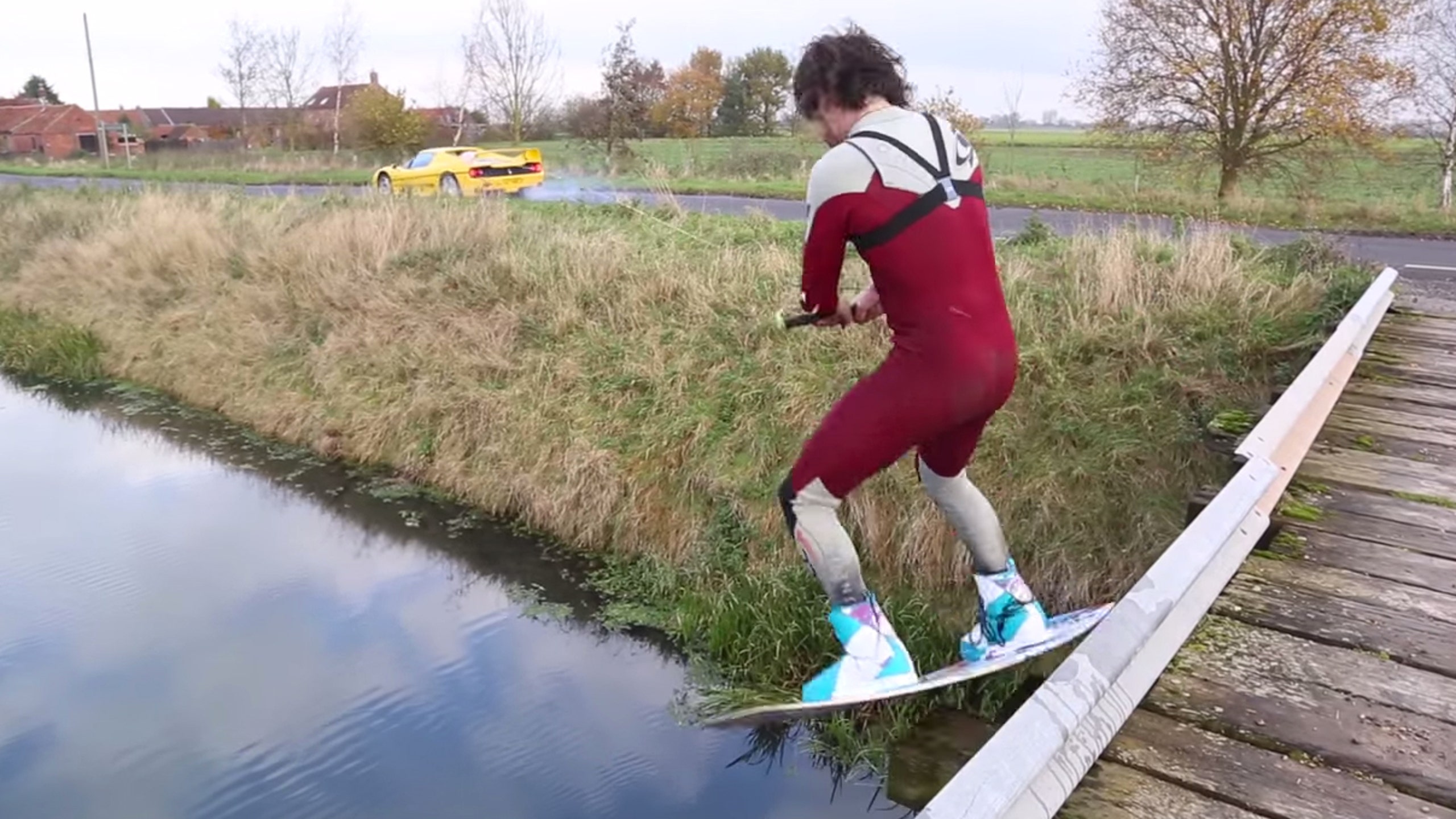 Police investigating video of wakeboarder being pulled by Ferrari
BY Samuel Reiman • November 25, 2014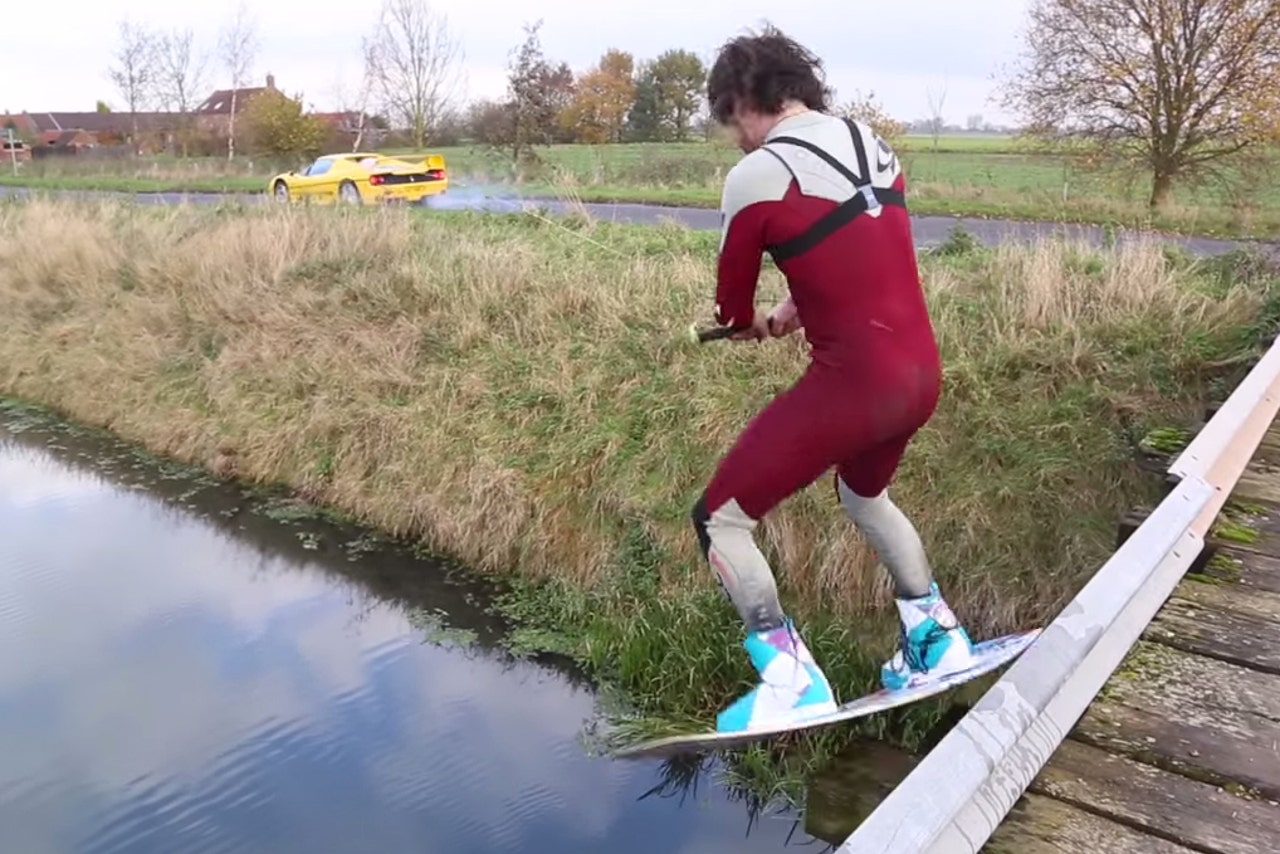 The police are investigating a video of 19-year-old Jorge Gill wakeboarding while being pulled by a Ferrari F50.
No, not because the idea in itself is utterly insane (but awesome), but because of the "excessive speed and the manner in which the car was driven," said a spokesman for Lincolnshire Police in a report by the Daily Mail.
The Ferrari reportedly hit speeds of up to 84 mph, while most rural roads in England have a speed limit of 60 mph.
However, that doesn't mean the video is illegal. So, while the police are busy sorting their investigation out, sit back and enjoy these two videos from TaxTheRich100 and Jorge Gill:
---