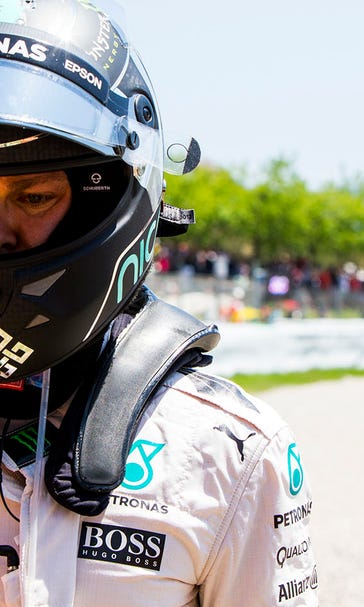 Nico Rosberg says he was surprised Lewis Hamilton went for the pass
May 15, 2016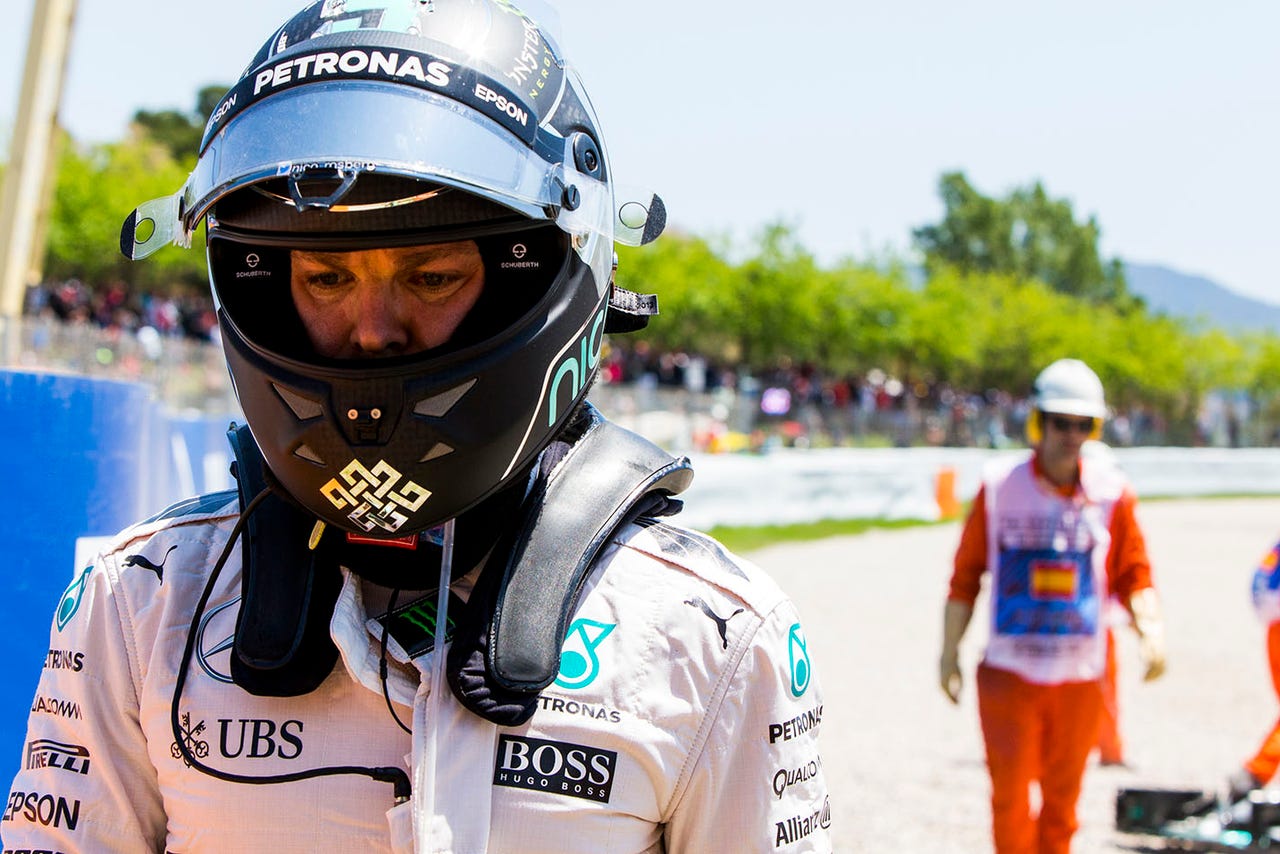 Nico Rosberg insists that the Spanish GP was his race to win before the first lap contact with teammate Lewis Hamilton put both men out of the race.
Rosberg grabbed the lead at Turn One but then lost momentum as his power unit went into a wrong mode, giving Hamilton the opportunity to try to pass.
"I had a great start," said Rosberg. "I was really excited about the first corner move to get the lead, and for sure it was my race to win. Then coming out of Turn 3 I noticed I was down on engine power, which in hindsight was because I was in the incorrect mode, because I saw Lewis closing in.
"As soon as I could, I closed the door. I went to the inside with a clear strong move to make sure that he understands that there is not going to be space there. I was very surprised that he went for it anyway. That is it. Then we were in the sand trap."
Rosberg said he knew Lewis was there: "I wasn't surprised. It was a normal battle. I was well aware of where he was and making sure that I close the door in a way that he understands that there is not going to be the space."
Rosberg would not elaborate on why he was in the wrong engine mode, which was something he pre-selected on the formation lap.
"We still need to look into it to understand it. But it is definitely a disadvantageous mode to be in because there is no change on the run down to Turn 1 and it loses power after that."
To compensate for the loss of power, he went for the overtake button, although he denied that was any kind of distraction.
"I was well aware of where he was at all time. I was fully aware of the battle. The way for me to get more engine power is from my overtake button, which you will see on the onboard I was pushing that, and I don't need to look where it is as I use it very often and I know where it is. Top left hand corner."
Like Hamilton, Rosberg did not want to talk about where the blame lay for the clash: "I don't want to comment on such things because if I answer that, then it is not good. We need to just stick with what the stewards decided.
"I've said what I thought about my move. It was to move over as early as possible in a very clear strong maneuver and to make it clear to Lewis that I am going to be covering the inside which is a normal thing for a racing driver to do. That is what you do. You block the inside door to make sure that he doesn't get by."
"At the moment I am extremely gutted. It is very, very tough as it was my race to win. I am not just gutted for myself but gutted for everybody because we are one team, we are all together in this and I know how much they work for both these cars and for us to both end up in the gravel trap is the worst possible thing for the guys. So I am gutted for everyone."
---