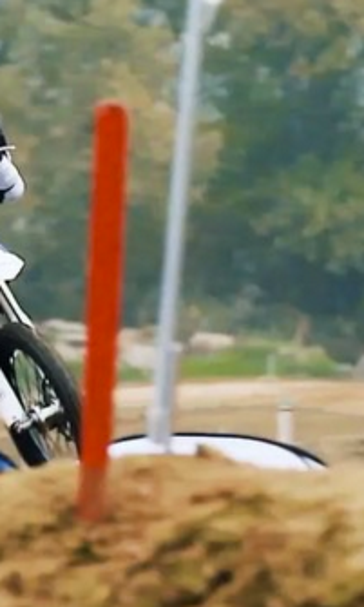 Nico Rosberg goes dirt biking with Marc Marquez
December 18, 2015

Less than one month after Fernando Alonso switched rides with Marc Marquez, Nico Rosberg has also jumped on a two-wheeled machine with the two-time MotoGP World Champion.
In an Instagram video posted Friday by the German F1 driver, Rosberg is seen saddling up on a dirt bike and racing Marquez around an outdoor motocross track in a promotional event for Allianz:
Reports earlier this year indicated that Alonso might wind up taking a sabbatical in 2015, leading to jokes - after switching rides with Marquez - about him heading to MotoGP. But what about Rosberg? Surely losing the championship to teammate Lewis Hamilton for the past two years running hasn't upset him that much.
And even if so, who's to say Hamilton isn't the next lined up for a ride? After all, he's been seen on two wheels at F1 racetracks before:
Click HERE for more F1 news and features
Lewis Hamilton seen on a motorcycle at Monte Carlo in 2014.
---