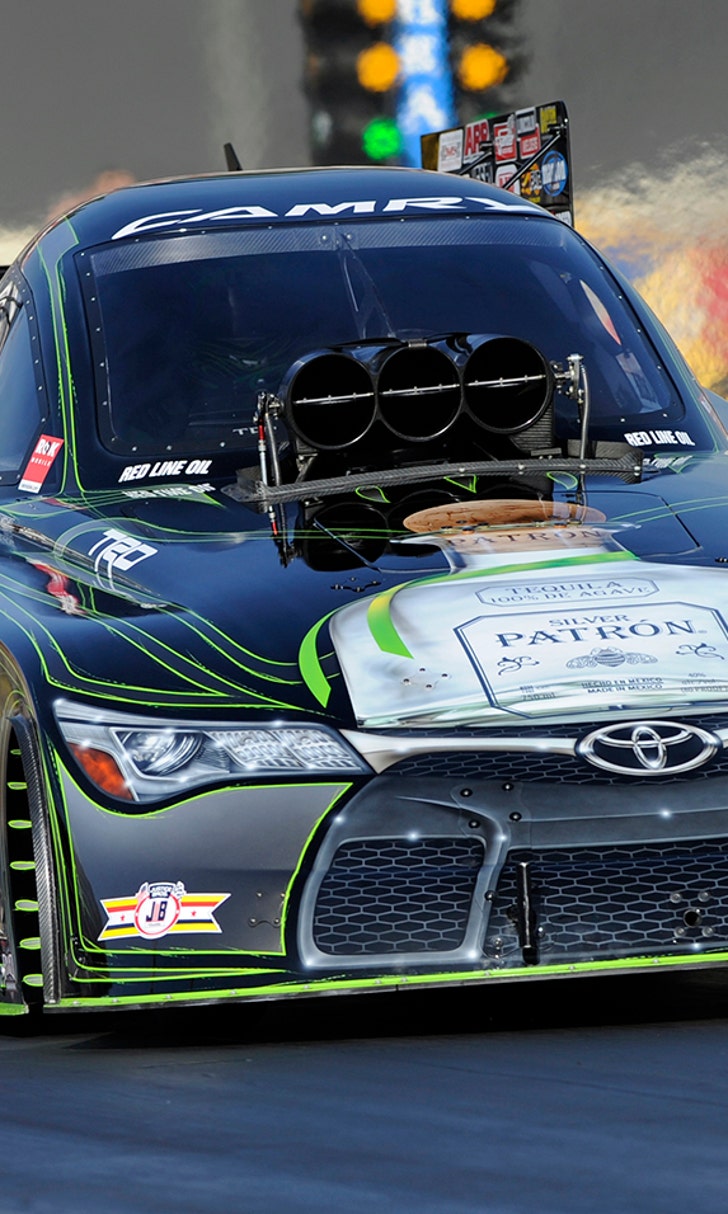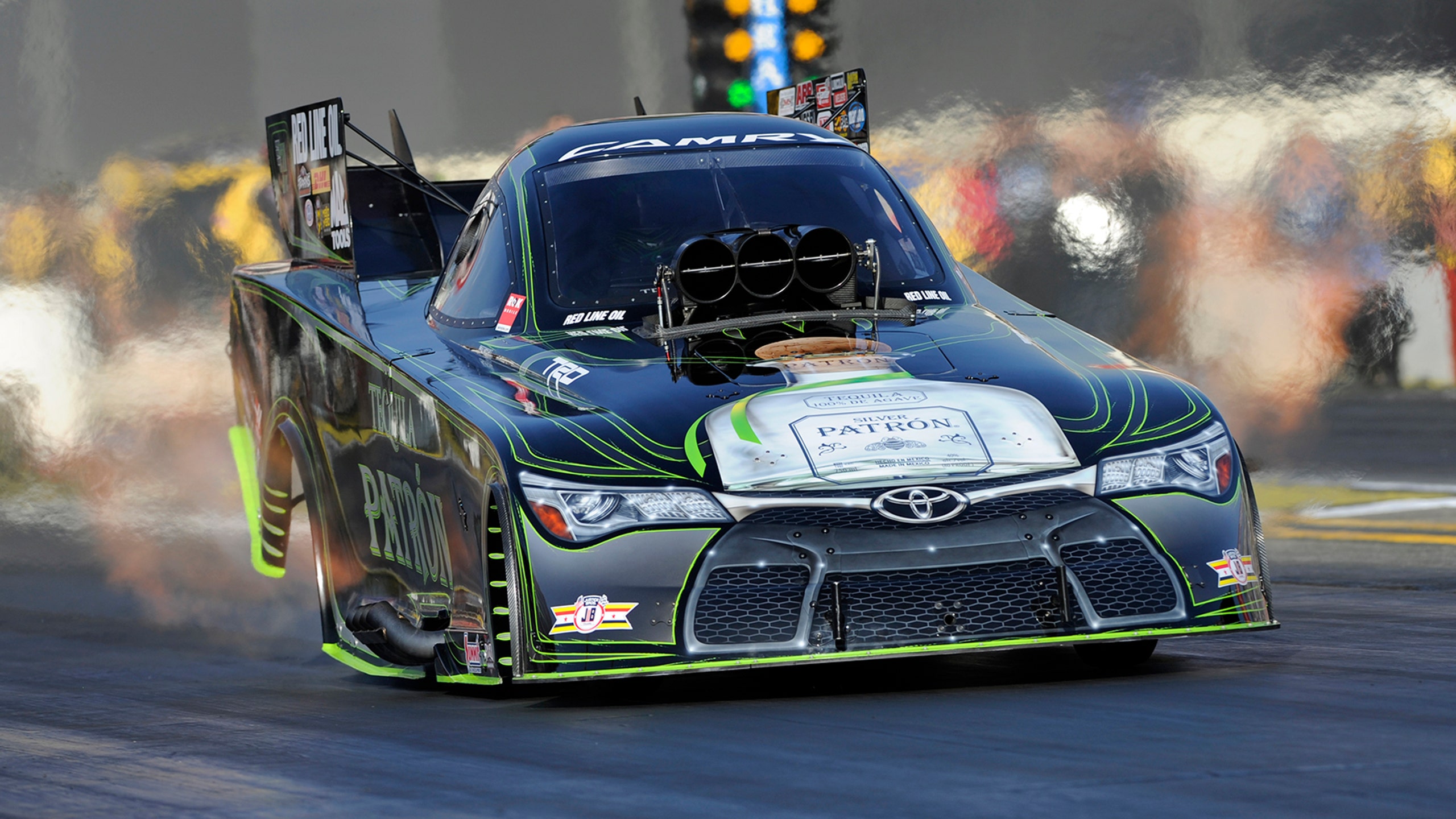 NHRA's Alexis DeJoria will return to action at the U.S. Nationals
BY foxsports • August 29, 2016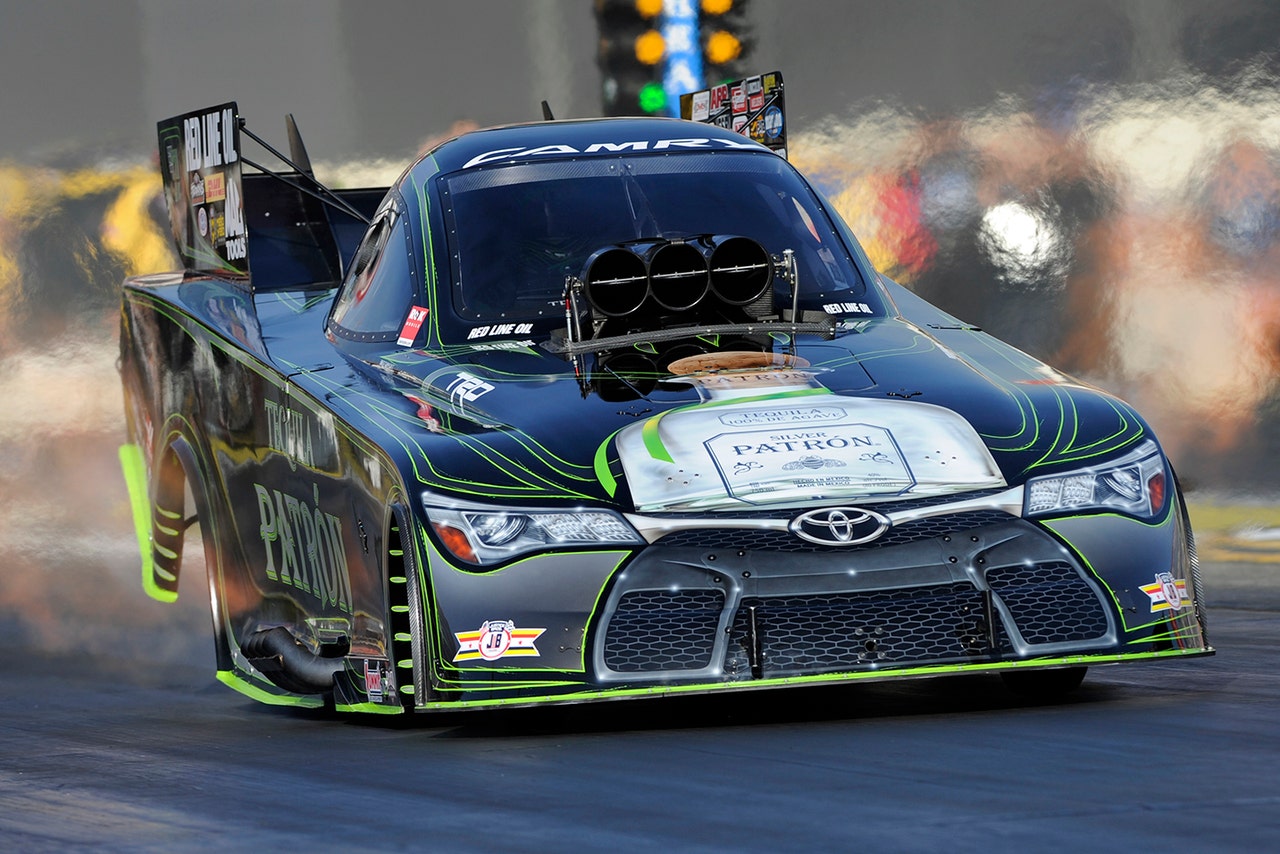 In an exclusive interview with FOXSports.com, NHRA Funny Car pilot Alexis DeJoria said she will be back in the cockpit of the Kalitta Motorsports Tequila Patron Toyota Camry for this weekend's Chevrolet Performance U.S. Nationals at Lucas Oil Raceway in Indianapolis.
"I feel a lot better," DeJoria told FOXSports.com. "Every single day that goes by, I feel a little bit better. I'm off the crutches. I can actually walk straight without limping or any weird movement, so I feel pretty good about that. I can go up and down the stairs."
DeJoria has been out since July 31, when she suffered a high-energy fracture of the left iliac wing of her pelvis during a crash at Sonoma Raceway. There, DeJoria's Funny Car lost traction and turned hard left during a run, colliding with the retaining wall.
The injury kept DeJoria out of the next two races at Seattle and Brainerd, Minn. She comes into Indy, the NHRA's biggest race of the year, ranked 10th in points.
DeJoria needs to hold onto that spot through Indy to advance to the Countdown to the Championship, NHRA's version of the playoffs.  If she stays in the top 10, DeJoria will compete for the 2016 NHRA Mello Yello Drag Racing Series Funny Car World Championship.
The return to the cockpit at Indy is ambitious, based on the normal recovery period. "The healing process is anywhere from six to eight weeks," said DeJoria. "And so Indy will be at about five-and-a-half (weeks) by the time I race my first day of qualifying on Friday. I'll be right there and€" that's our best possible scenario right now."
DeJoria, who has one race victory so far this year, is 10th in the Funny Car standing with 765 points. Eleventh-place Chad Head trails DeJoria by 87 points, with Cruz Pedregon 115 points behind DeJoria. They are the only two Funny Cars who can knock DeJoria out of the Countdown.
At Indy, DeJoria's car will have modifications to help keep her more comfortable.
"Our seats in the Funny Cars haven't changed much in the last 50 years, other than the poured seat inserts that are molded around you," DeJoria told FOXSports.com. "Other than that, they haven't really changed. We're putting a lot more work into it.
"We're putting extra padding on the sides of my seat, because I didn't really have any padding," said DeJoria. "We're putting some padding around the steering wheel shaft."
DeJoria, while obviously not happy about getting injured, said her accident and a similar one suffered by Courtney Force recently ultimately will improve the safety of the cars.
"You learn," DeJoria said. "Sometimes it takes something like for our accidents to happen to sort of open our eyes and make us take a step back and look at what we're working with right now and make it better for people to come."
---