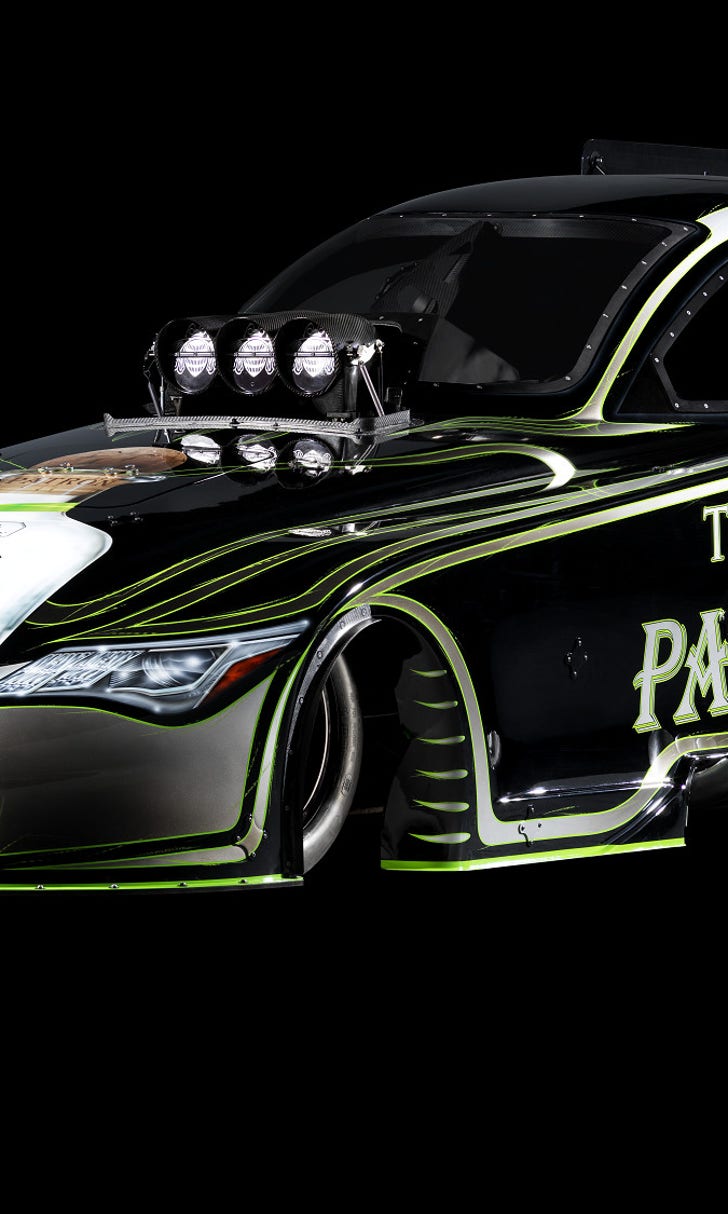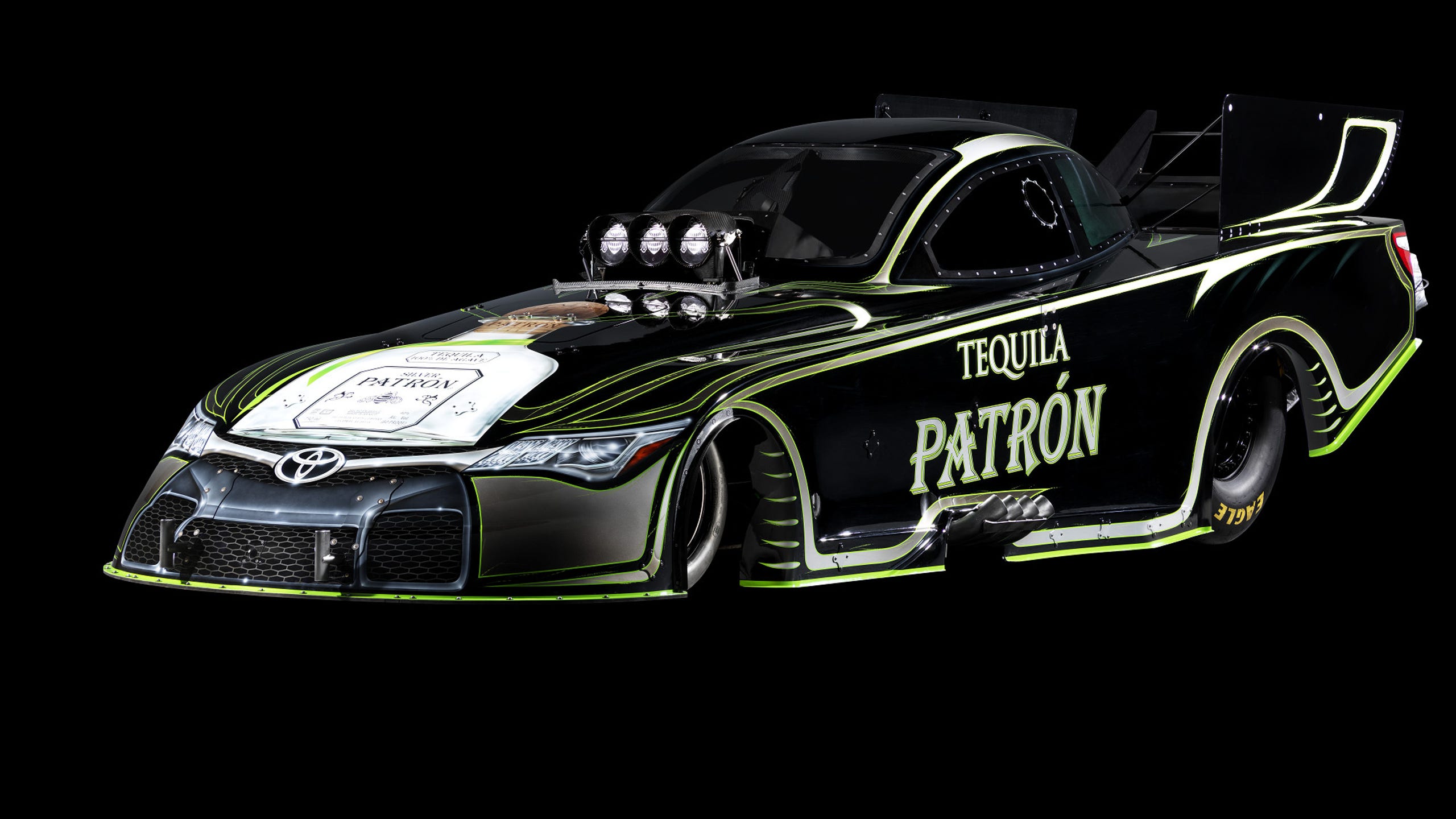 NHRA: Alexis DeJoria Racing returns to original Tequila Patron colors
BY Samuel Reiman • January 28, 2016
Three-time NHRA Funny Car winner Alexis DeJoria is returning to her roots this year, as her Alexis DeJoria Racing Toyota Camry will return to the iconic green-and-black Tequila Patron livery.
Coming onto the drag racing scene in 2005, Alexis DeJoria Racing has been operated out of the Kalitta Motorsports camp since 2011, following DeJoria's move to Funny Cars. Since 2014, her car has sported different colors as opposed to the traditional "Patron green."
A Patron XO Cafe Incendio sponsorship had resulted in a red, orange and yellow livery for the 2015 season, while the Patron XO Cafe liqueur brand had rendered the team with a purple and gold livery in 2014. However, in 2016 the team will return to the distiller's signature Patron Silver label.
"Alexis and the entire Patron team were tremendous partners in helping us launch and generate excitement and awareness for the new Patron XO Cafe Incendio," said Lee Applbaum, Chief Marketing Officer at Patron Spirits. "In 2016, we decided to return to the classic Tequila Patron livery on Alexis' Toyota Camry. This more closely aligns Alexis DeJoria Racing with our global motorsports marketing platform, including our Tequila Patron ESM Team, racing in the World Endurance Championship series."
"We started our first season in Funny Car branded with Patron Silver. I love the way the green and silver looks on the car, it's incredibly sharp," said DeJoria. "It makes sense to represent the company's flagship spirit on our Toyota Camry. I think the fans will like it too - it's very recognizable. Everybody knows that label. When you think of Patron, you automatically think of the Patron Silver bottle. Over the years, we've had a lot of fun with the other Patron brands on our car, but I'm really happy to get back to our roots for year five."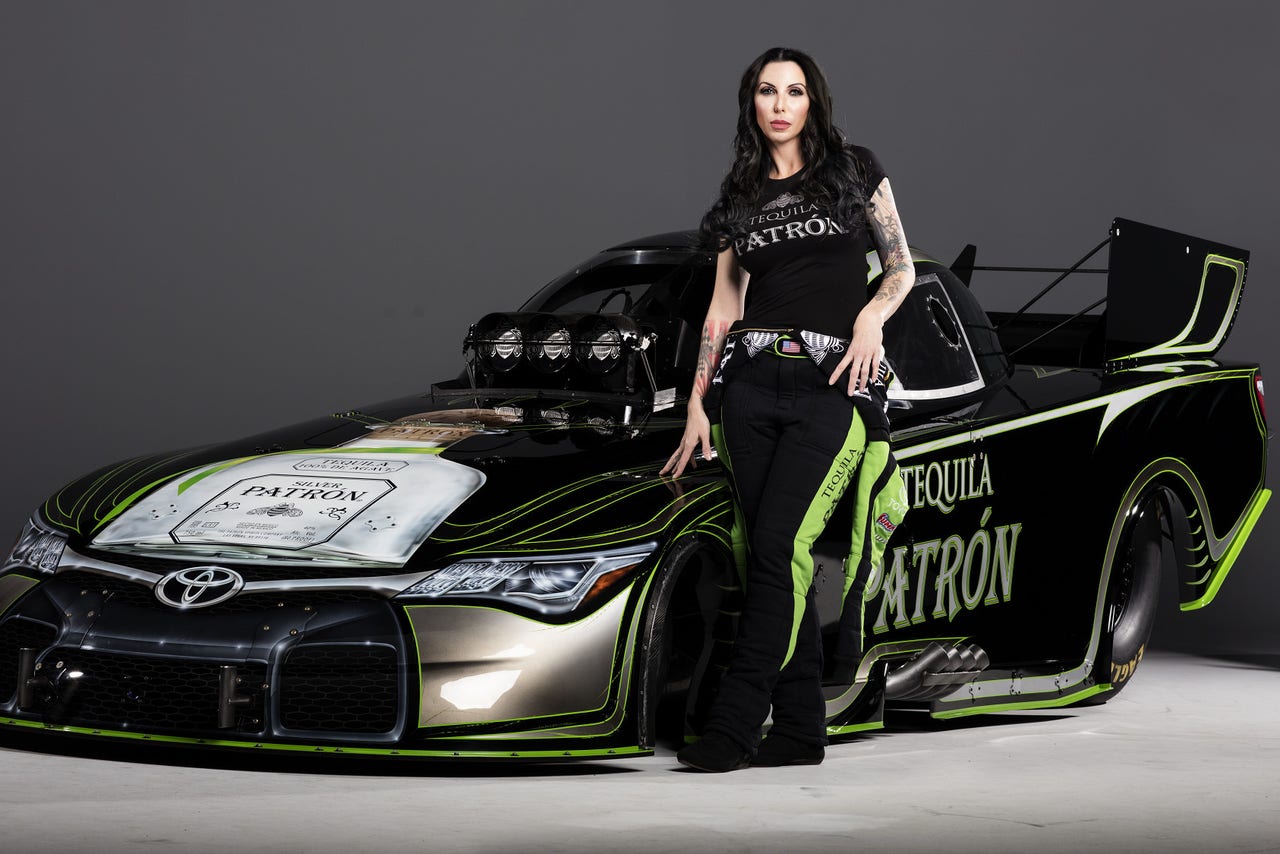 Click HERE for more NHRA news and features
---