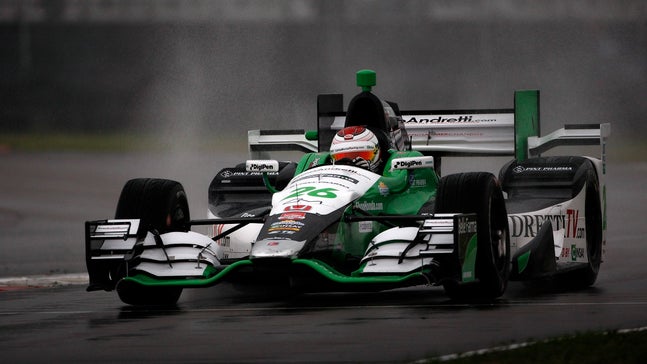 Munoz earns first career IndyCar win in rain-shortened Detroit race
Published
May. 30, 2015 5:29 p.m. ET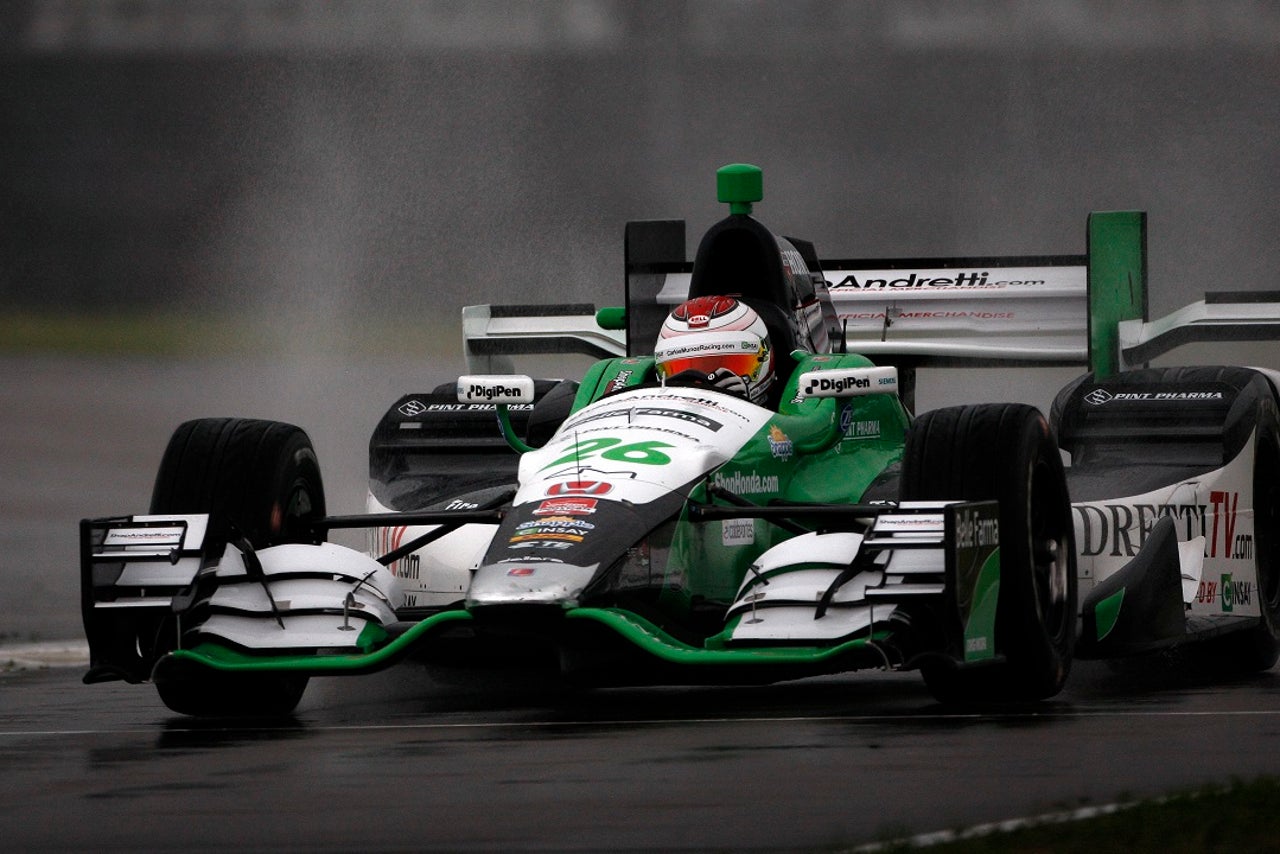 DETROIT -- Carlos Munoz won his first career IndyCar Series race on Saturday, triumphing at Belle Isle when the race was called because of inclement weather.
The 23-year-old Colombian driver had a substantial lead when a caution flag came out with just over 30 minutes remaining in what was supposed to be a two-hour race. The yellow flag was due to lightning in the area, and the race went under a red flag not long after that.
Munoz' teammate Marco Andretti finished second, followed by Simon Pagenaud and pole-winner Will Power.
Munoz, in Andretti Autosport's No. 26 Honda, gave that manufacturer only its second victory of the season in a series dominated by Chevrolet of late.
This was the first of two IndyCar races this weekend at Belle Isle. The second is Sunday.
Munoz had not finished in the top five this season.
There had been a decent amount of rain earlier in the day at Belle Isle, but conditions were a bit more clear when the IndyCar race started, forcing drivers to decide whether to go with tires suited for wet or dry conditions. With the threat of rain looming, Munoz and Andretti -- teammates for Andretti Autosport -- took their chances, staying out on the course for longer before pitting while other drivers made stops.
That strategy worked for Munoz, leaving him with a significant lead even before the bad weather rolled in -- and then the victory when it turned out there would be no more racing for the day.
The race was initially set up for 70 laps on the 2.35-mile street course that includes 14 turns. There was also a 2-hour limit because of the wet conditions.
Tony Kanaan and James Jakes were involved in an early crash, with Graham Rahal also getting caught up in it.
Munoz finished second in the Indianapolis 500 in 2013, but his main job at that point was driving for Michael Andretti's team in Indy Lights, a developmental series.
It looked as if the bad weather might hurt Munoz's chances, because he had such a big lead before the yellow flag -- but when the storm brought about the end of the competition, he finally had a victory in his 28th IndyCar race.
---