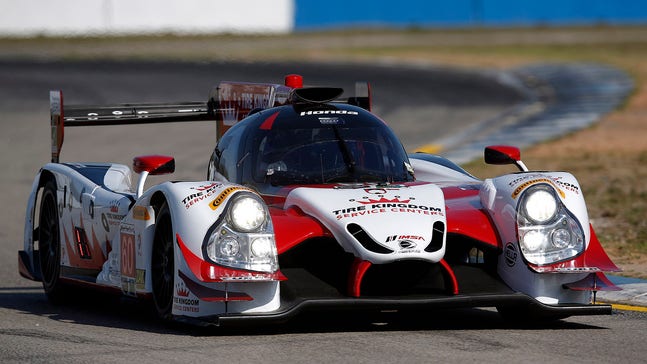 MSR bounces back from crash to take pole for 12 Hours of Sebring
Published
Mar. 18, 2016 5:07 p.m. ET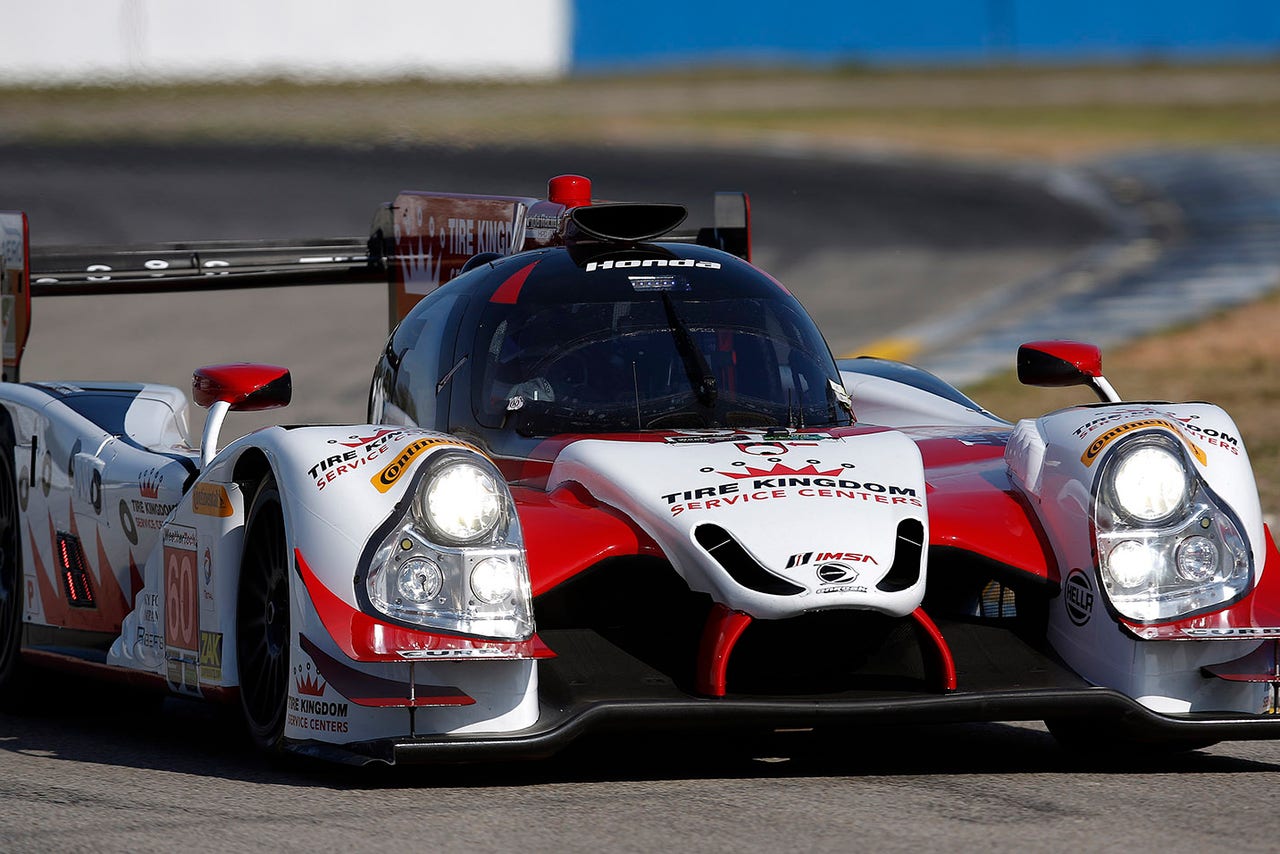 Rebounding from adversity, Michael Shank Racing will start Saturday's Mobil 1 Twelve Hours of Sebring from the overall pole, leading a Ligier JS P2 Honda sweep of the front row.
Olivier Pla took the car to a quick lap of 1:51.217 - less than 24 hours after a massive accident by co-driver John Pew in night practice - for the team's first pole of the IMSA WeatherTech SportsCar Championship season.
The Frenchman edged out the Rolex 24 at Daytona-winning No. 2 Tequila Patron ESM Ligier-Honda of Pipo Derani by 0.174 seconds in the heated 15-minute qualifying session.
It marked Pla's second consecutive Sebring pole after taking top qualifying honors here last year with Krohn Racing and the first for the team since Daytona of last year with Ozz Negri.
Dane Cameron, who had topped the time sheets in two of the four practice sessions this weekend, qualified his No. 31 Action Express Racing Corvette DP third overall with a 1:51.943 lap. 
He was followed by the sister No. 5 entry of Christian Fittipaldi, who had an 0ff-course excursion by the Brazilian in the closing minutes of the session.
The No. 55 Mazda Prototype, qualified by Tristan Nunez, completed the top-five overall, but was a distant 1.7 seconds slower than than Pla's pole-sitting lap.
CORE autosport's Colin Braun stormed to the class pole in Prototype Challenge, with the defending class champion reeling off a 1:54.910 lap in his No. 54 Oreca FLM09.
Braun edged out the No. 52 PR1/Mathiasen Motorsports entry of Tom Kimber-Smith by a considerable 0.933 seconds for his first pole since Indianapolis in 2014.
He'll share driving duties with Mark Wilkins and team owner Jon Bennett tomorrow.
Daytona class pole-sitter Johnny Mowlem was third in the No. 20 BAR1 Motordports entry, with James French (Performance Tech) and Alex Popow (Starworks Motorsport), in fourth and fifth, respectively.
Remarkably, the top-five was separated by a hefty 2.3 seconds, with the large gap owed to debut of a new electronics package many teams are still coming to grips with.
BMW Team RLL, meanwhile, swept the front row in the GT Le Mans class, with Bill Auberlen taking the BMW M6 GTLM to its maiden pole position.
Auberlen laid down a quick lap of 1:58.402 to edge out teammate John Edwards by 0.190 seconds.
It was the BMW lock-out in qualifying since Long Beach last year, a race which Auberlen and co-driver Dirk Werner went on to win.
They'll be joined by Bruno Spengler in the No. 25 entry on Saturday.
Daniel Serra qualified the No. 68 Scuderia Corsa Ferrari 488 GTE in third, two-tenths behind Auberlen, while Richard Westbrook was fourth in his No. 67 Ford GT.
The pair of Corvette C7.Rs, which finished 1-2 at Daytona in January, completed the top-six in class, which was separated by less than a half-second.
Jeff Segal claimed his first WeatherTech Championship class pole and the first for the debuting Ferrari 488 GT3, in a three-way fight for top qualifying honors in GT Daytona.
Segal put his No. 63 Scuderia Corsa Ferrari on top with a quick lap of 2:02.350, edging out the No. 33 Riley Motorsports Dodge Viper GT3-R of Jeroen Bleekemolen by 0.036 seconds.
Jens Klingmann in the No. 96 Turner Motorsport BMW M6 GT3 was third with a 2:02.660 lap, after the BMW factory driver held provisional pole on at least two occasions.
Class pole-sitter Segal will be joined by full-season drivers Alessandro Balzan and Christina Nielsen in the car tomorrow.
Mario Farnbacher made it four different manufacturers in the top-four in his No. 23 The Heart of Racing/AJR Porsche 911 GT3 R, with teammate Leh Keen completing the top-five in class.
The Mobil 1 Twelve Hours of Sebring gets underway Saturday at 10:40 a.m. ET.
LIVE coverage of the race begins on FS1 at 10:30 a.m. ET.
---