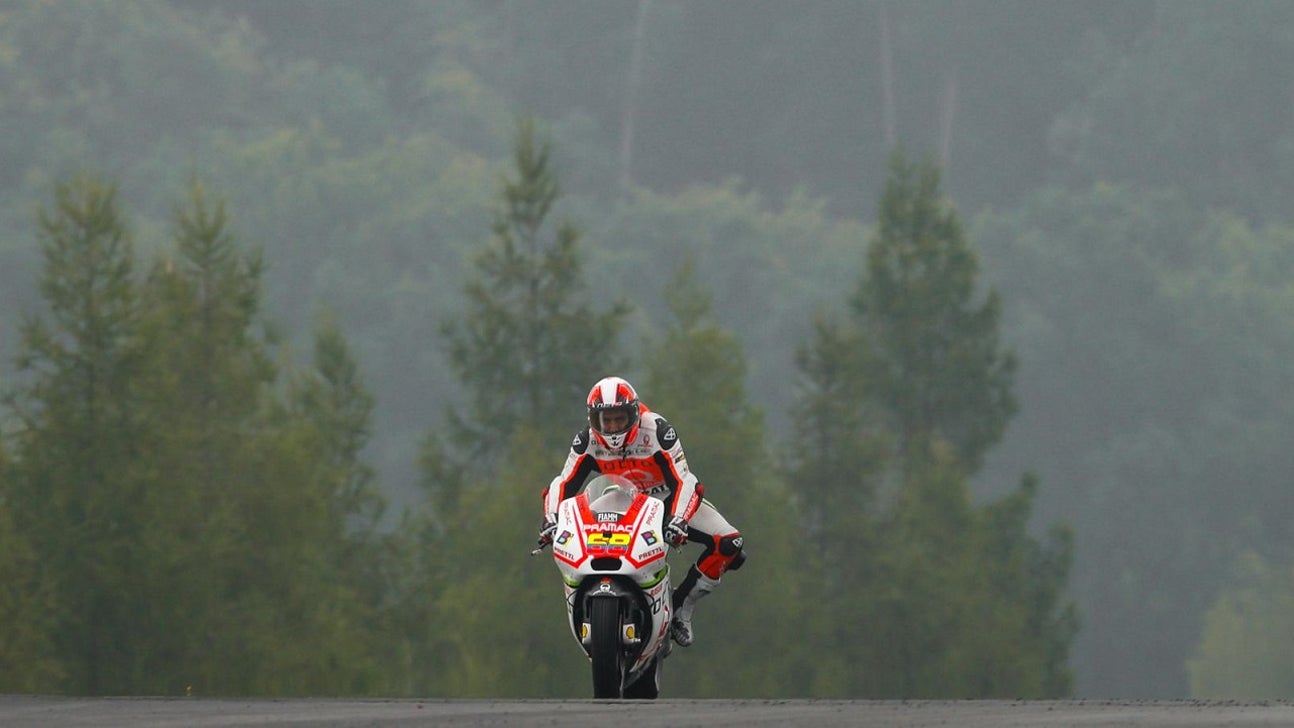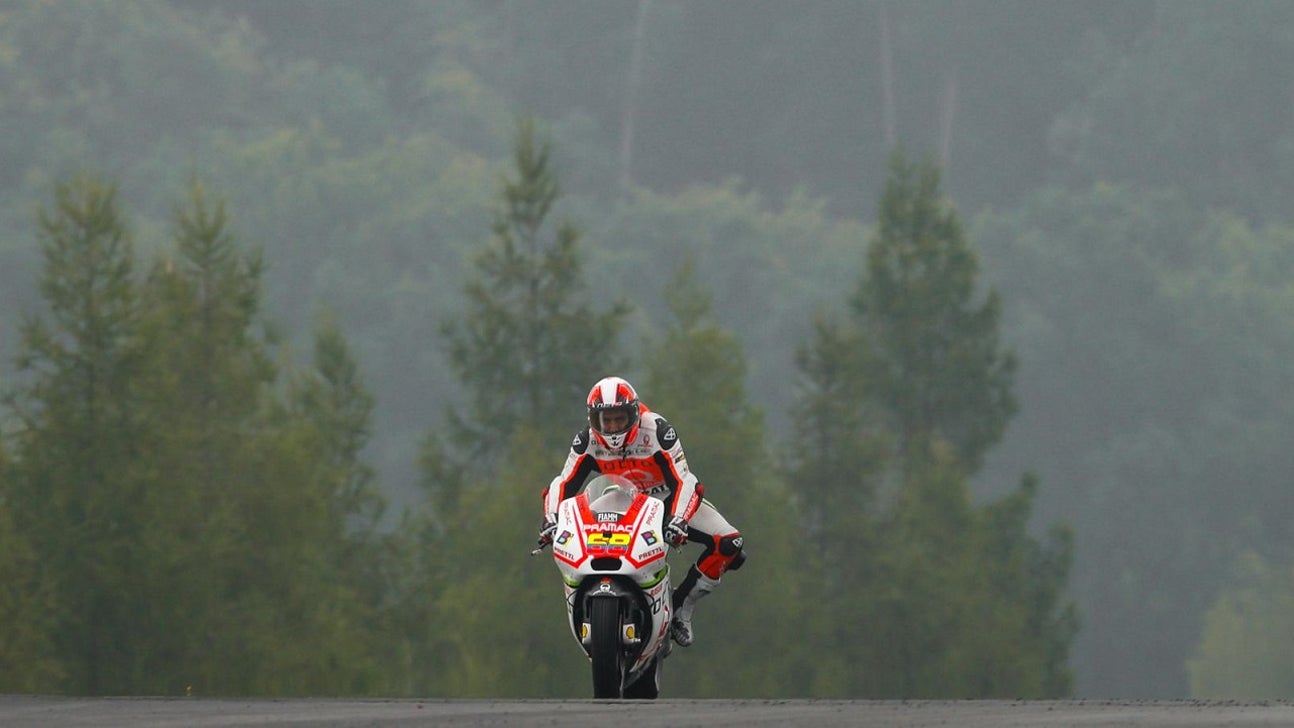 MotoGP riders remain in Brno for post-race Michelin test
Published
Aug. 17, 2015 10:36 a.m. ET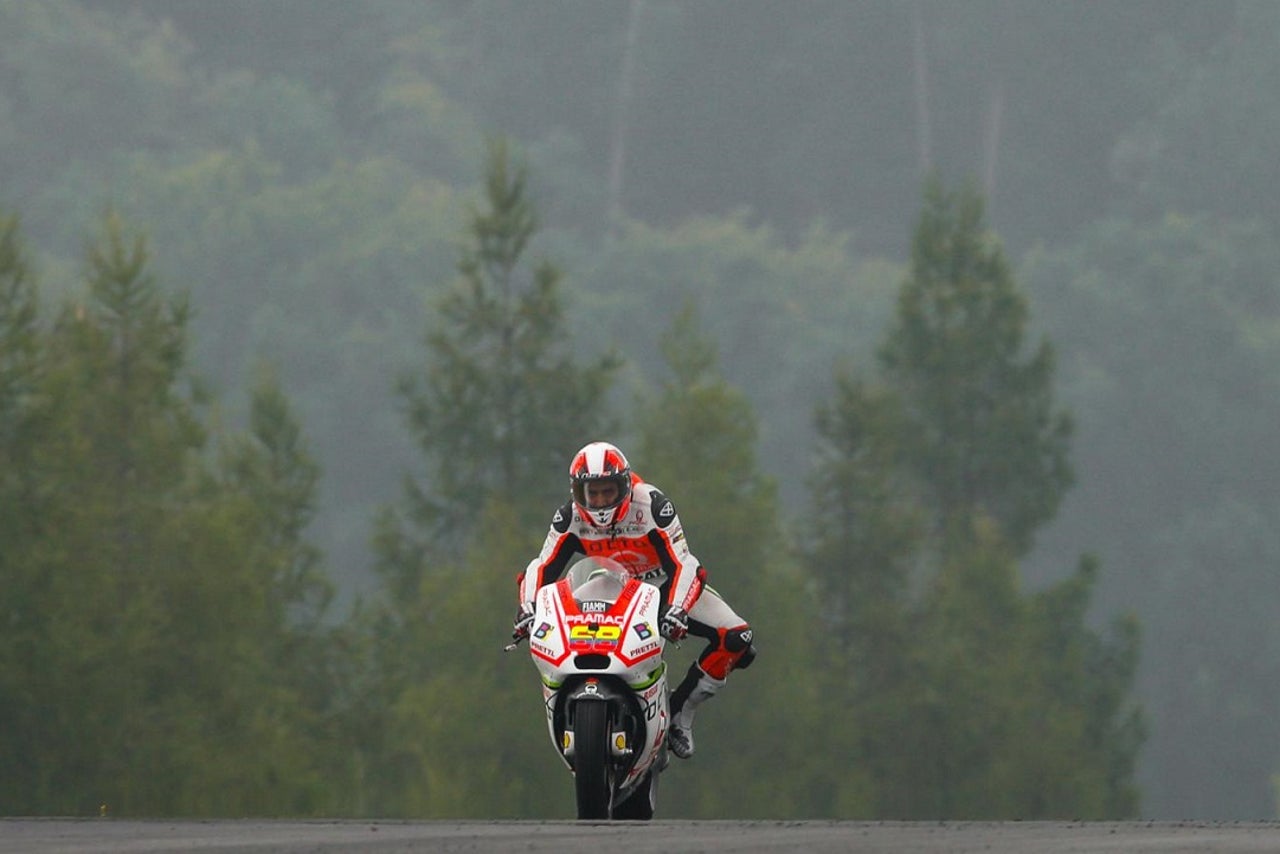 MotoGP riders remained at the Brno circuit the Monday after the Czech Grand Prix for a one-day Michelin tire test.
All of the factory and satellite teams were present to further develop the next generation MotoGP tire, which will be introduced from the start of the 2015/2016 preseason. The French tire manufacturer had hoped for the same conditions the riders had on race day, but were instead greeted with a wet track and very mixed weather conditions.
Michelin's intentions had been to continue development of the front slick, as well as select a suitable compound for the rear, but the only tires that could be tested were the wets and intermediate compound.
Michelin Racing's Technical Director Nicolas Goubert commented: "We were really looking forward to that test. As you know we've already had two tests with all the main riders this year. We had the first one in Sepang before the beginning of the season, and then we had one in Mugello around the beginning of June. This one would be the third session.
"Of course we improved between Sepang and Mugello, and having again the top guys riding on our tires in Mugello pointed out the areas where we needed to improve. So we worked hard between Mugello and today here in Brno; so we expected to have good weather to be able to test the new solutions. Unfortunately the weather is not here.
"We'll be able to assess the rain tire performance, which is something very interesting as well. A couple of guys this morning rode on the intermediate tires. The results were interesting, so we have to modify them slightly, but we're not far from the target."
The next Michelin test is scheduled for the Tuesday after the Silverstone race.
---