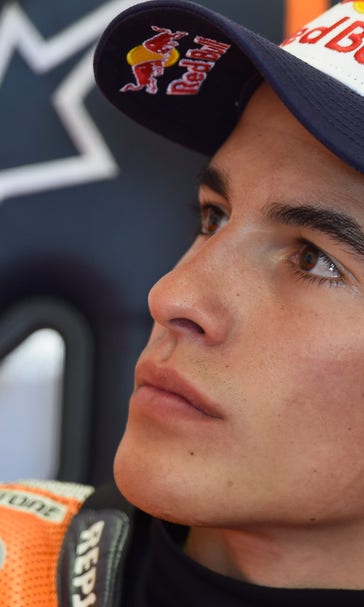 MotoGP: Marquez nursing sore neck after hard crash in practice
July 11, 2014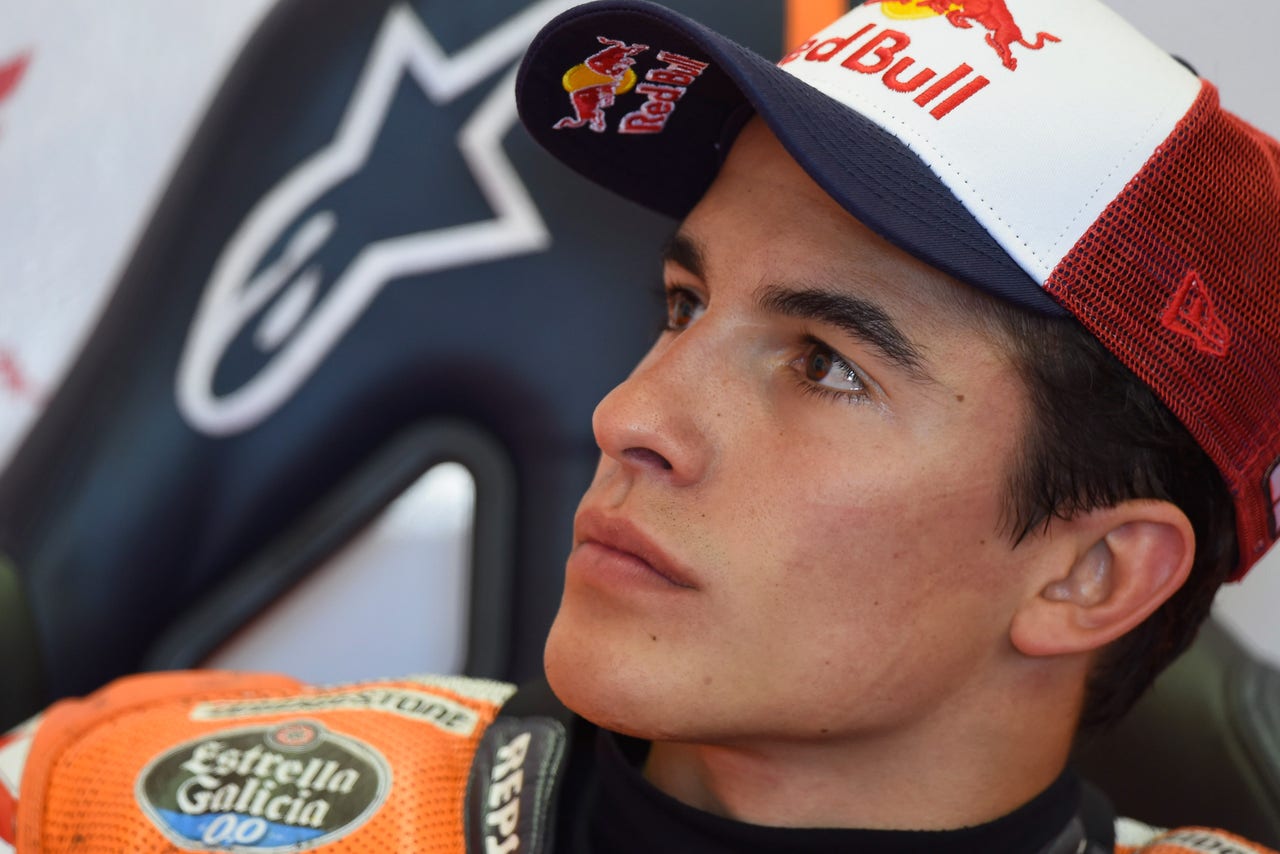 Marc Marquez continued his freakish streak of escaping serious injury in body-bruising crashes in the opening practice for Sunday's German Grand Prix.
Marquez admitted that the dramatic highside from his Repsol Honda was "completely my fault" after staggering away from the nasty crash.
Marquez landed awkwardly on his neck after being flung from his RCV at full-lean angle in Turn 2.
Marquez completed the session on his spare bike and later finished the second free practice as the second fastest rider, just 0.117s behind Yamaha-mounted Aleix Espargaro.
Marquez is aiming to extend his incredible winning streak to nine consecutive victories this season.
"The crash was a little bit strange because it was difficult to understand," Marquez said.
"But we checked on the data and in Turn 2 you turn with the gas in second gear and I didn't know at that time but I was touching the gear lever with my foot.
"On the very last part I changed into third without realizing. I was keeping the same throttle opening and then came the highside.
"I wasn't pushing because it was the first laps but when I was turning I touched the gear lever by accident and I crashed.
"I have some pain in the neck. If you saw the pictures it looks incredible but I think now the pain it is coming worse and worse as I cool down.
"But it won't be a problem for the race this weekend."
If Marquez wins in Germany, he will become the first rider to win the opening nine races of the year since Agostini won the first ten races of the 1970 campaign.
---