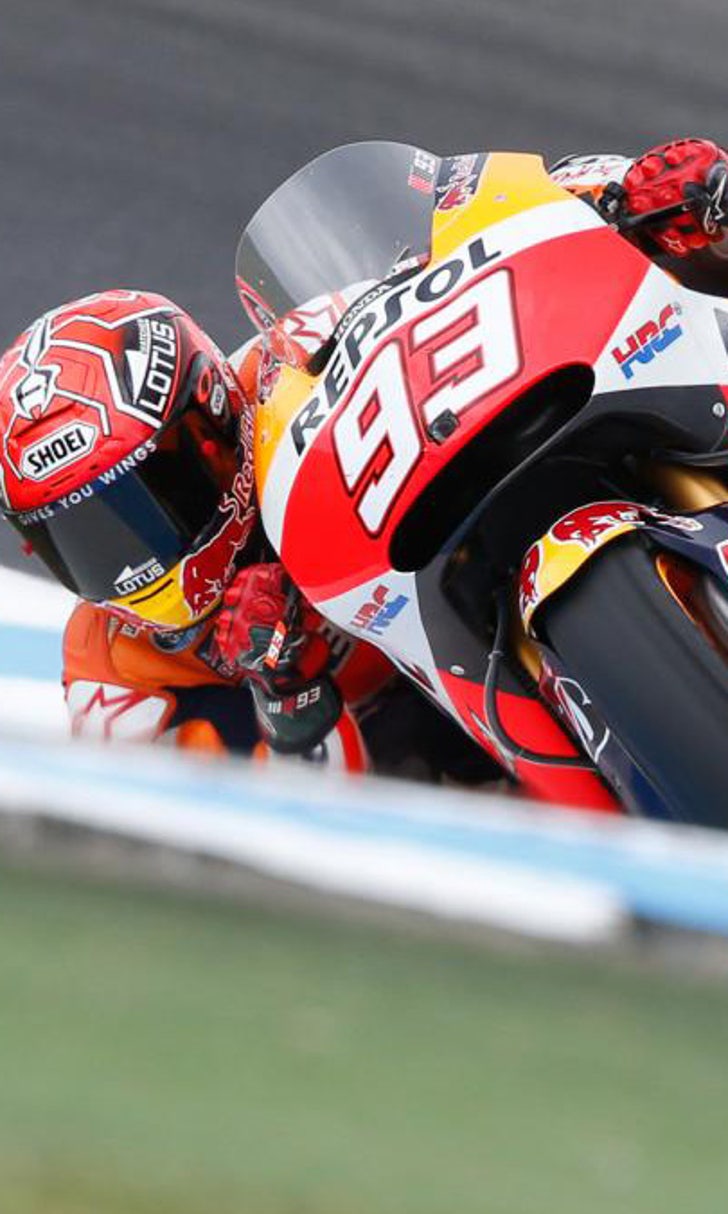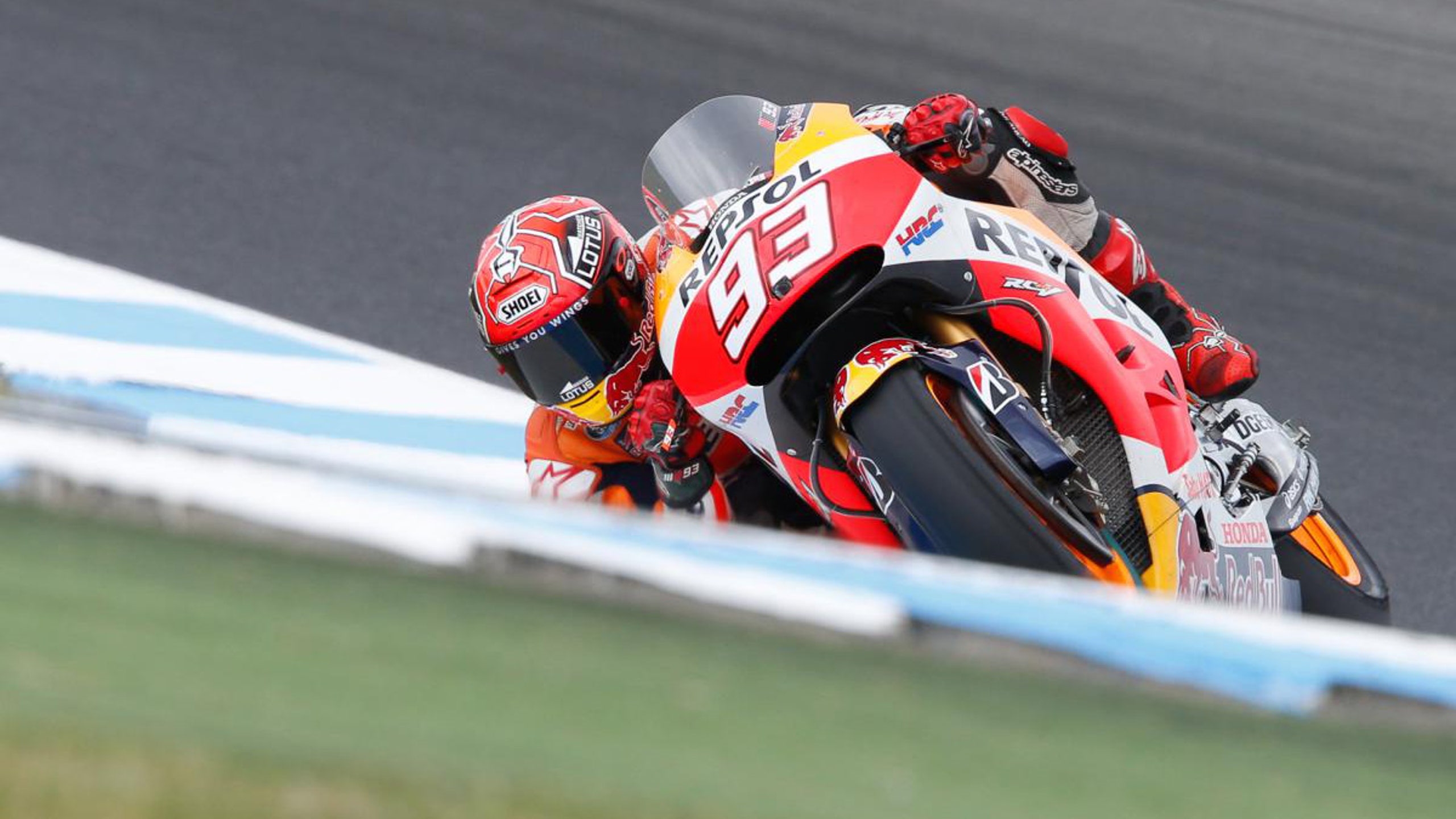 MotoGP: Lorenzo, Marquez top time sheets at Phillip Island
BY Chase Wilhelm • October 16, 2015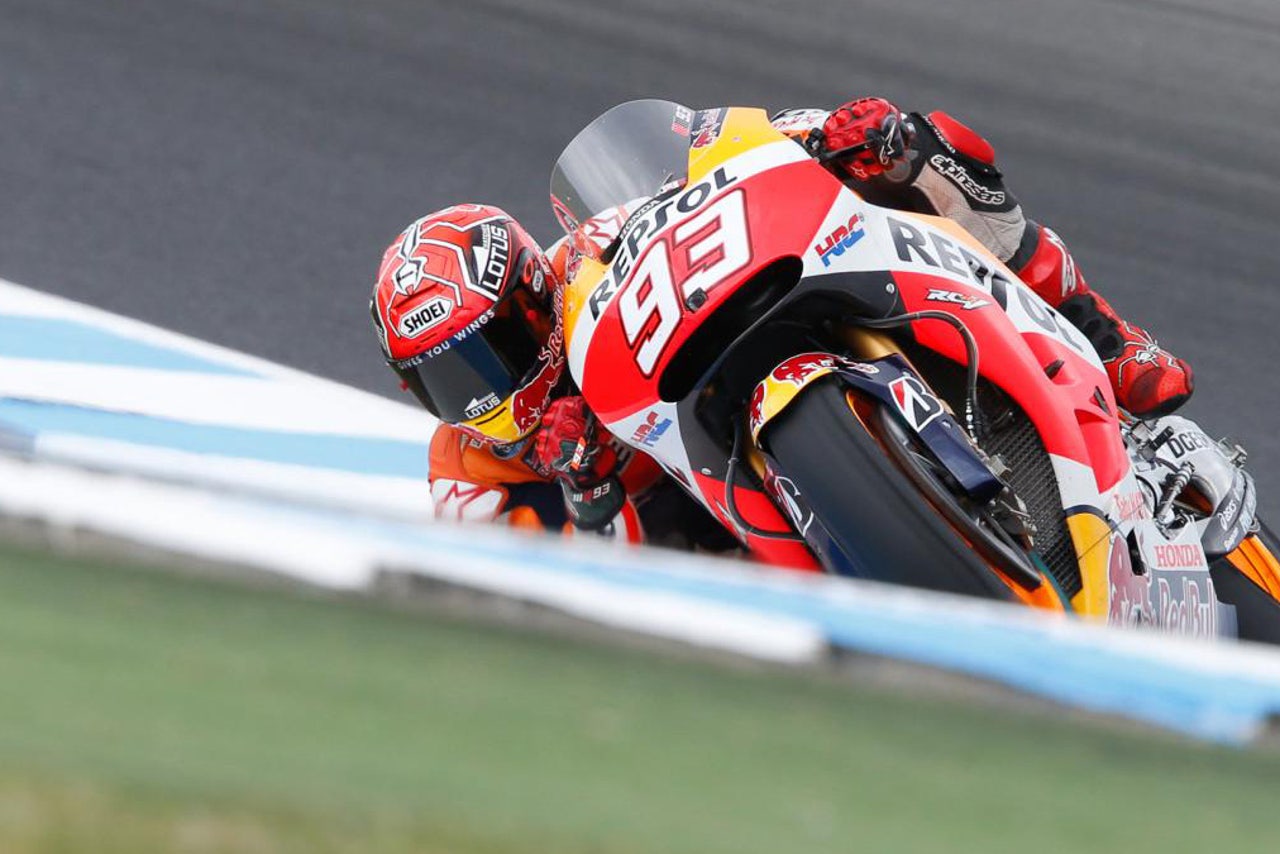 Movistar Yamaha's Jorge Lorenzo topped the charts in FP1, while Repsol Honda rider Marc Marquez set the pace in FP2 in preparation for the Pramac Australian Motorcycle Grand Prix at Phillip Island.
Lorenzo was able to post a time of 1'30.047 in FP1 before rain forced an early end to the practice session.
"We have tried some settings, but in general we have a good basis," Lorenzo said. "The track is very slippery, it's a lot worse than it was two years ago and last year.
"It's bumpier as well, but that's the same for all the riders."
Dryer conditions prevailed for FP2, which allowed Marquez to take advantage, setting a time of 1'29.383.
"It was a good day overall," Marquez said. "The morning session was a bit tricky because there was some light rain, but you could still go fast.
"In the afternoon we worked a lot on setting the bike up for the race, because it will be held at a similar time, and I think we took a step forward."
Lorenzo and teammate Valentino Rossi come into the weekend separated by 18 points in the championship standings. But, Friday didn't go exactly as planned for points leader Rossi, finishing third in FP1, while his time of 1'30.041 was only good for ninith in FP2.
"I was not strong enough doing a hot lap on new tires but at the same time we tried the asymmetric front tire that everybody used and the feeling was not so bad," Rossi said. "We have to work a little bit on the bike, but it's OK.
"We will wait for the good conditions tomorrow and will try to work on improving in some places and try to be stronger."
Coverage for Sunday's Australian Grand Prix begins at 12:30 a.m. ET on FS1.
Full FP1 results: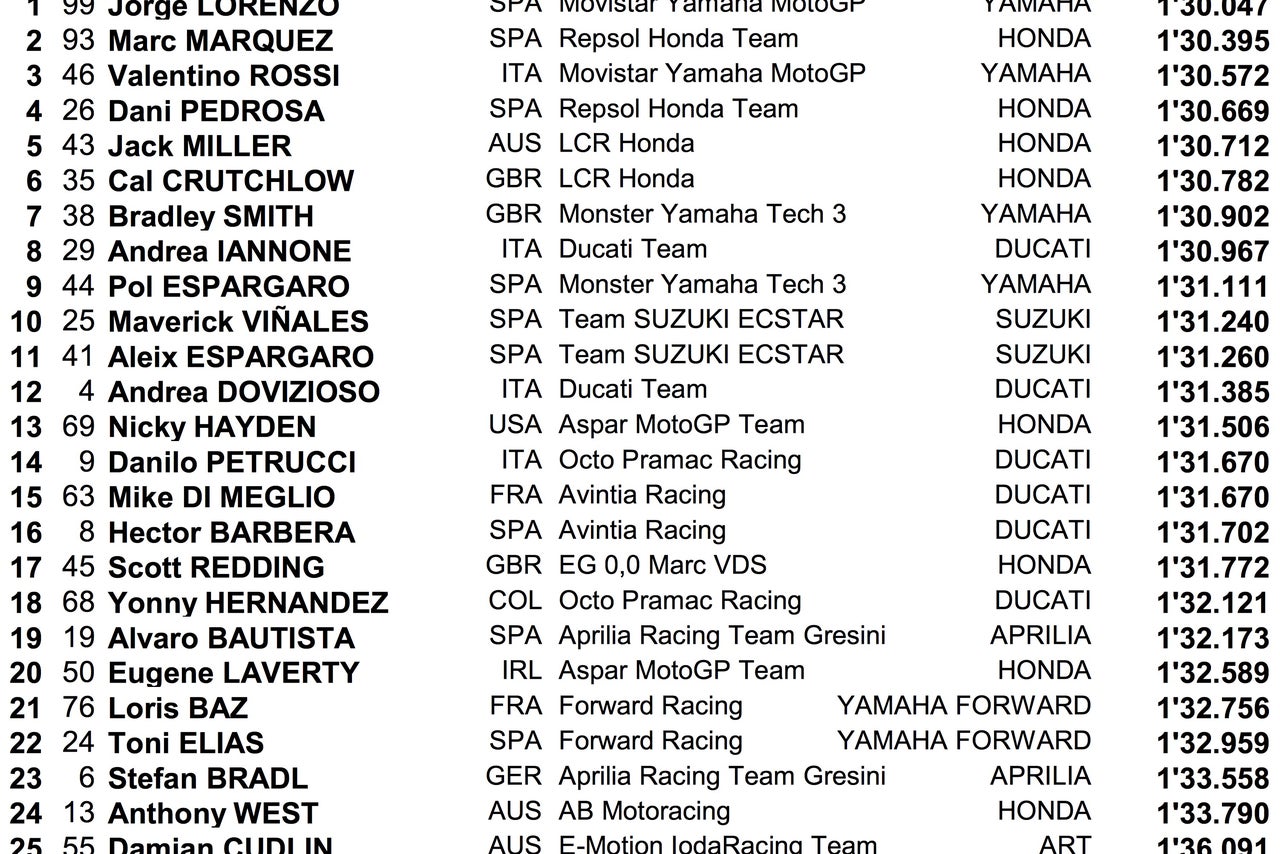 Full FP2 results: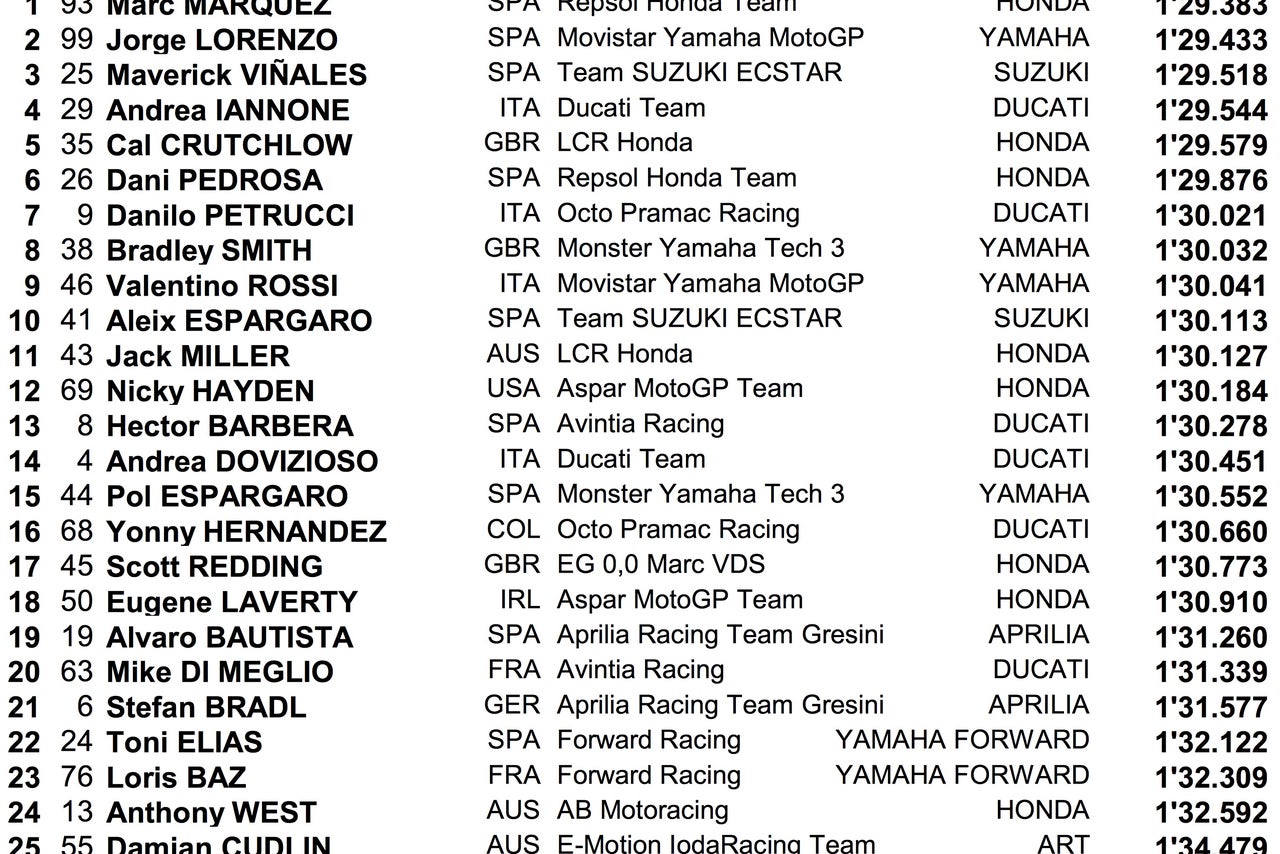 ---