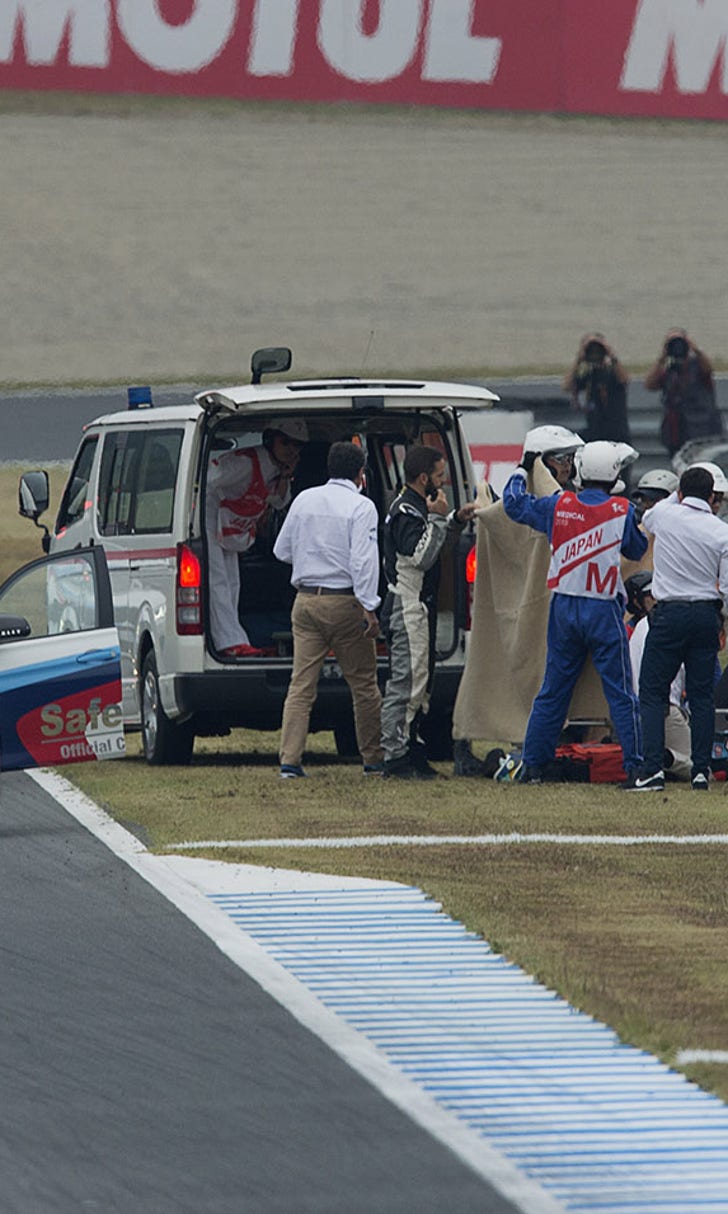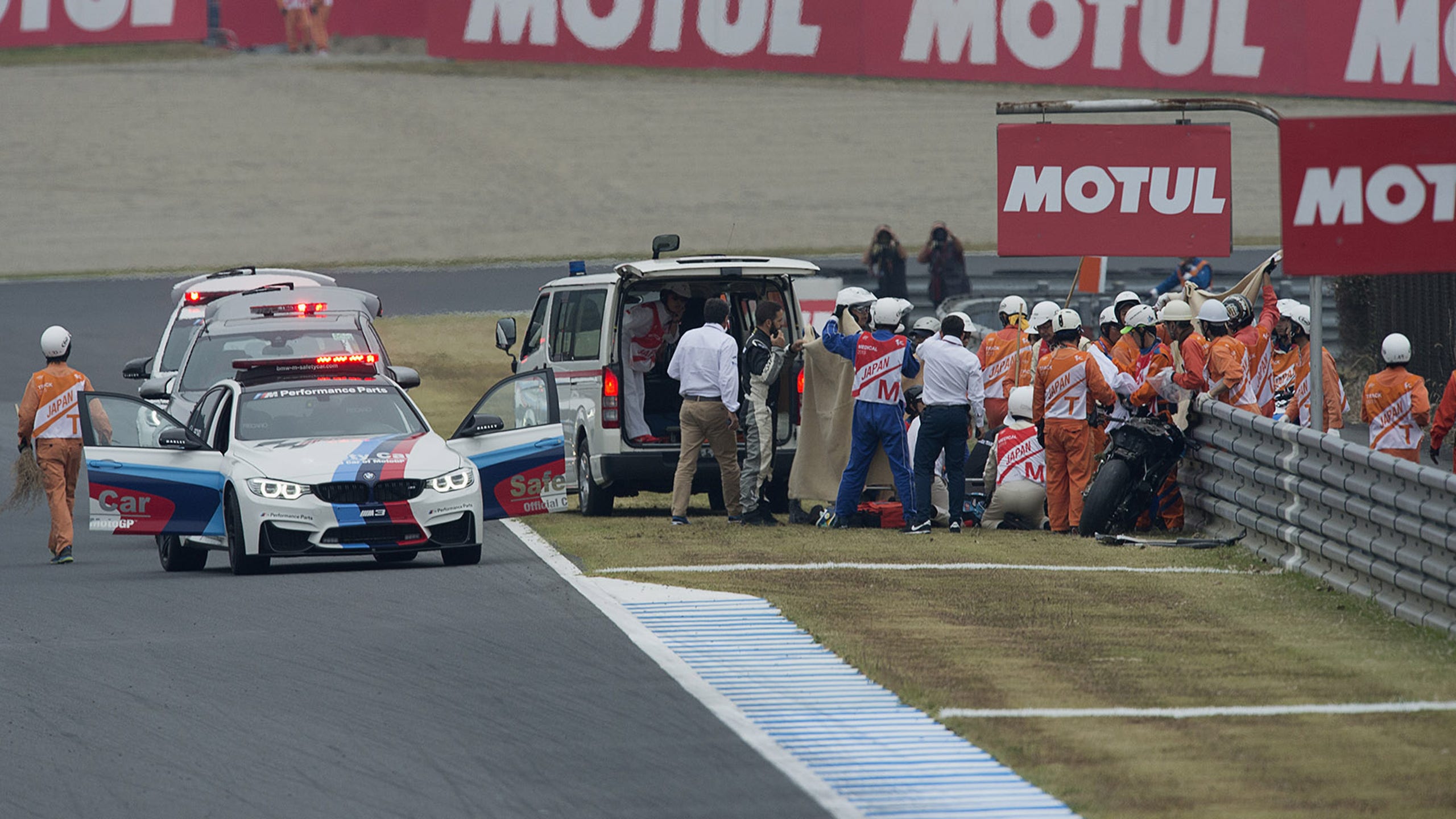 MotoGP: Alex de Angelis undergoing treatment after crash at Motegi
BY foxsports • October 10, 2015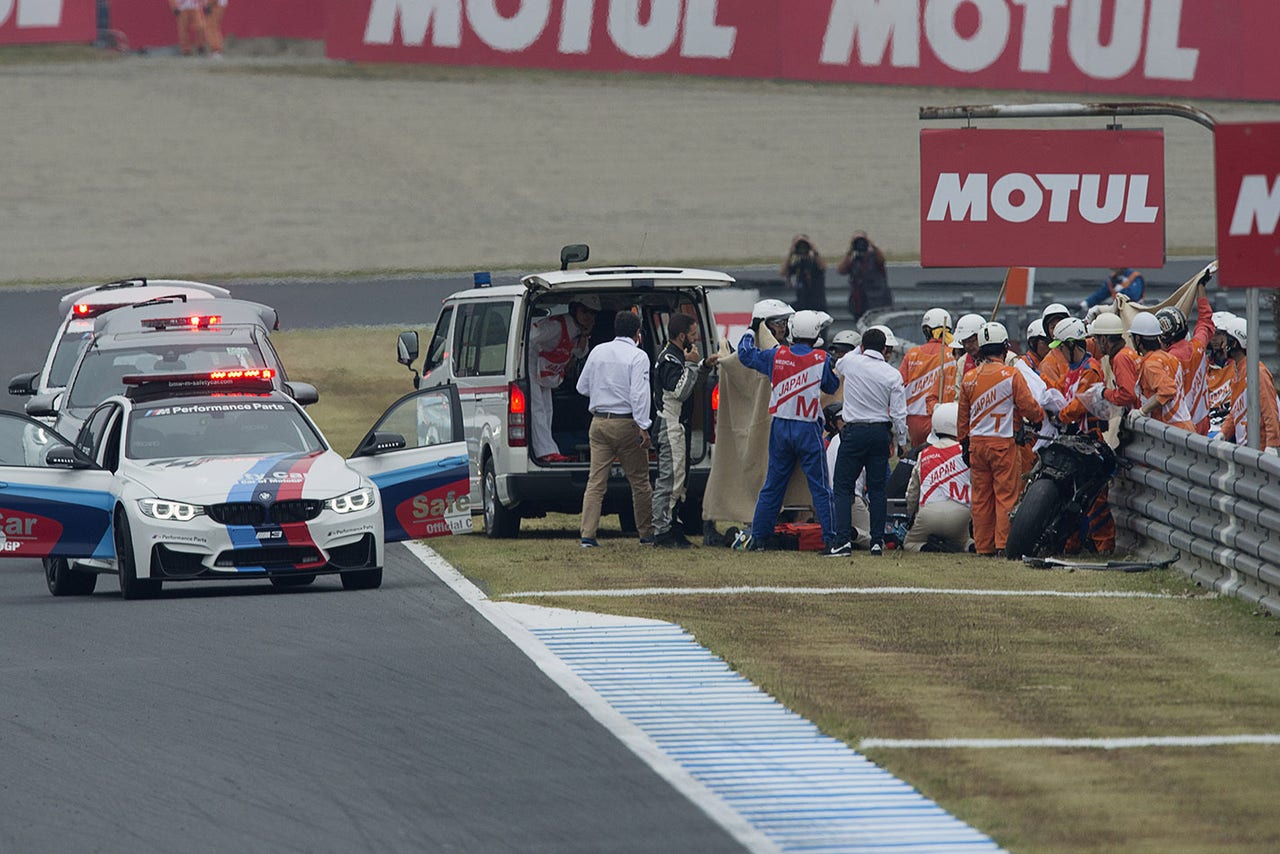 Update 10/11/2015: MotoGP rider Alex De Angelis underwent further medical checks on Sunday morning at Dokkyo Medical University Hospital. An MRI was performed, showing an intracranial bleeding. However, this has to be better evaluated, and the rider will undergo a neurosurgical evaluation later on. Dr. Michele Zasa from Clinica Mobile is going to stay with the rider for the next few days, in order to follow the clinical evolution of the patient.
_____
Alex de Angelis is currently being treated at the Dokkyo Hospital after a crash in FP4.
The E-Motion IodaRacing Team rider suffered a heavy crash in the final practice session ahead of qualifying at the Twin Ring Motegi circuit and was taken by helicopter to the Dokkyo Hospital in Mibu for further examination and treatment.
De Angelis crashed midway through FP4, prompting Race Direction to red flag the session. The rider was reported to be conscious and breathing before being airlifted.
Alex underwent a CT scan and has been diagnosed with lung contusion after preliminary analysis; further checks revealed several rib fractures. A spinal CT scan revealed fractures to the T7-T8-T9 vertebrae, a body fracture to L4 and transversal process fractures to T2,4 and 8.
"There's a thoracic trauma with bilateral ribs fracture, on the left and the right," explained MotoGP Medical Director Michele Macchiagodena. "He also suffered a head concussion - the CT scan doesn't demonstrate any damage or bleeding but it still requires to remain under observation for the next days. However, what needs more attention is the fact he sustained a lung contusion - we'll have to monitor it closely to make sure it doesn't lead to restricted breathing or any kind of infection. The early checks also report five fractured vertebrae, from which three seem to affect the body of the vertebrae - as of now there's no neurological damage but we'll have to make sure those fractures are stable so the medulla isn't affected. For now it needs to be observed closely in order to determine if surgery can be avoided."
---