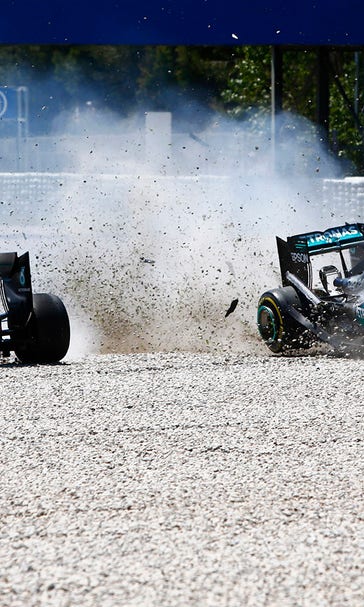 Mercedes teammates take each other out on Lap 1 of Spanish GP
May 15, 2016

Lewis Hamilton and Nico Rosberg crashed into each other on the opening lap of Sunday's Spanish GP.
Both were out of the race instantly and the Safety Car was deployed.
Nico Rosberg took the lead heading into the first corner after starting behind his teammate in second position. Then heading down into Turn 4, Lewis Hamilton looked for the lead. Rosberg edged Hamilton to the far side of the circuit and Hamilton went off into the grass. He lost traction and spun, coming back on track and hitting Rosberg.
The Red Bull Racing teammates took over up front after qualifying in third and fourth.
The incident was ruled a racing incident after the race, which was won by Max Verstappen. Although it could be argued that Rosberg pushed Hamilton to the edge of the circuit, Niki Lauda made his voice clear that he believed Rosberg was entitled to, as he had the lead and he only made one move.
---