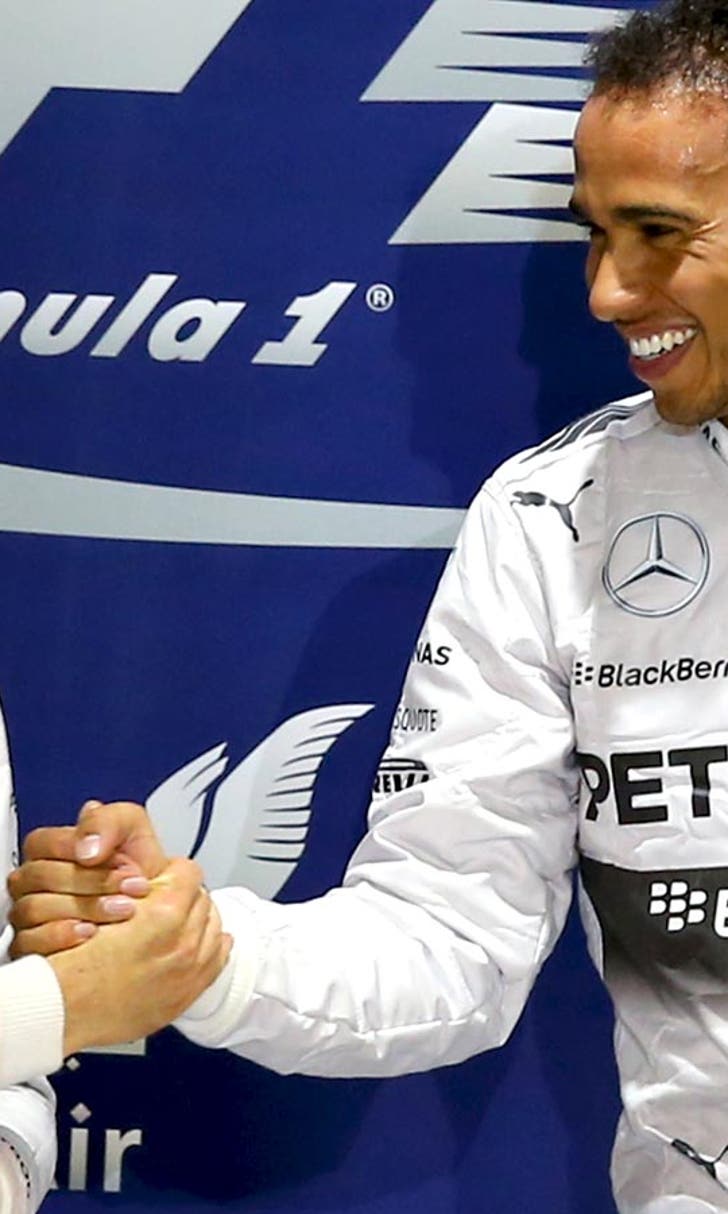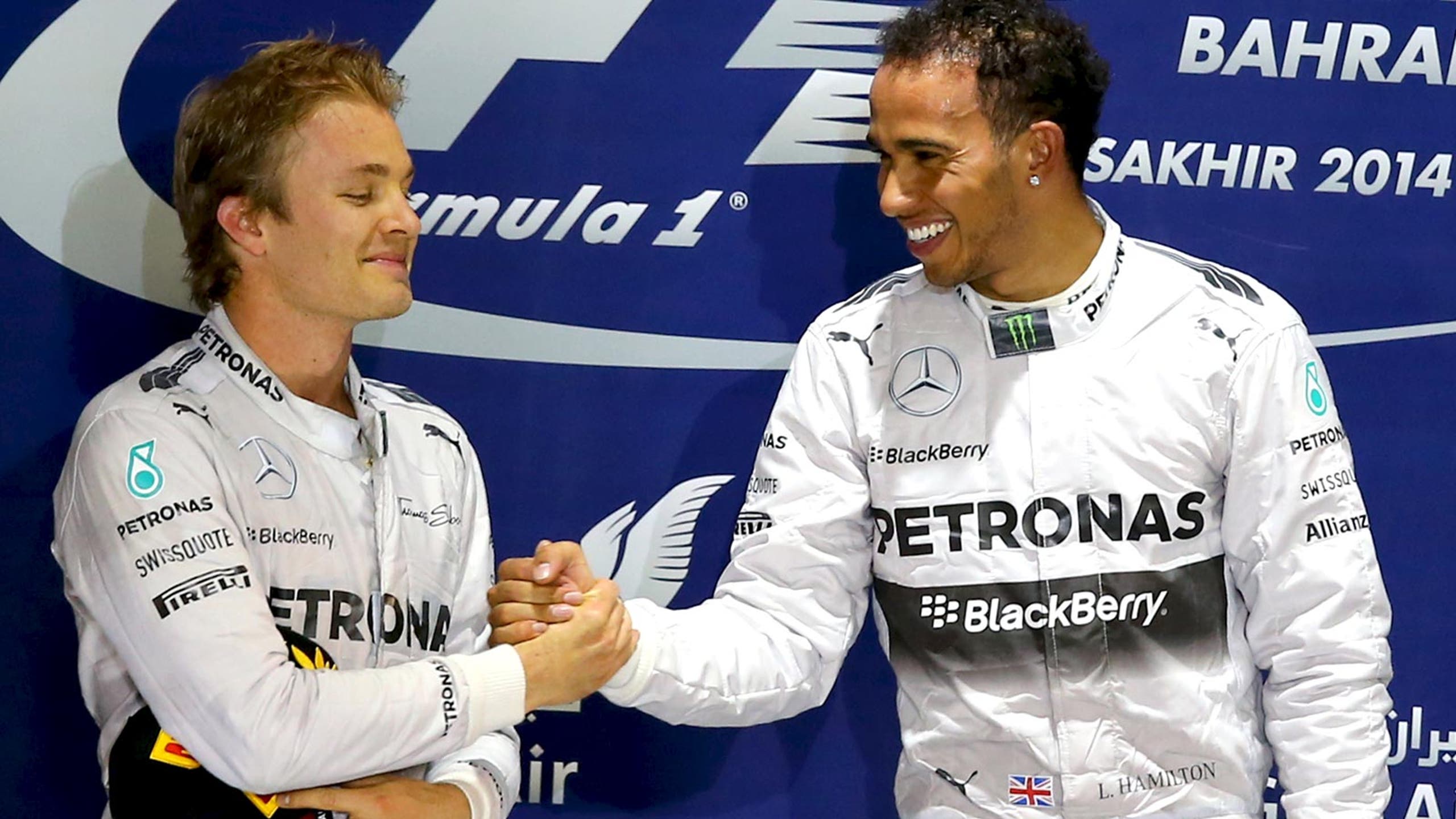 Mercedes teammates Hamilton, Rosberg battle for F1 title in finale
BY foxsports • November 19, 2014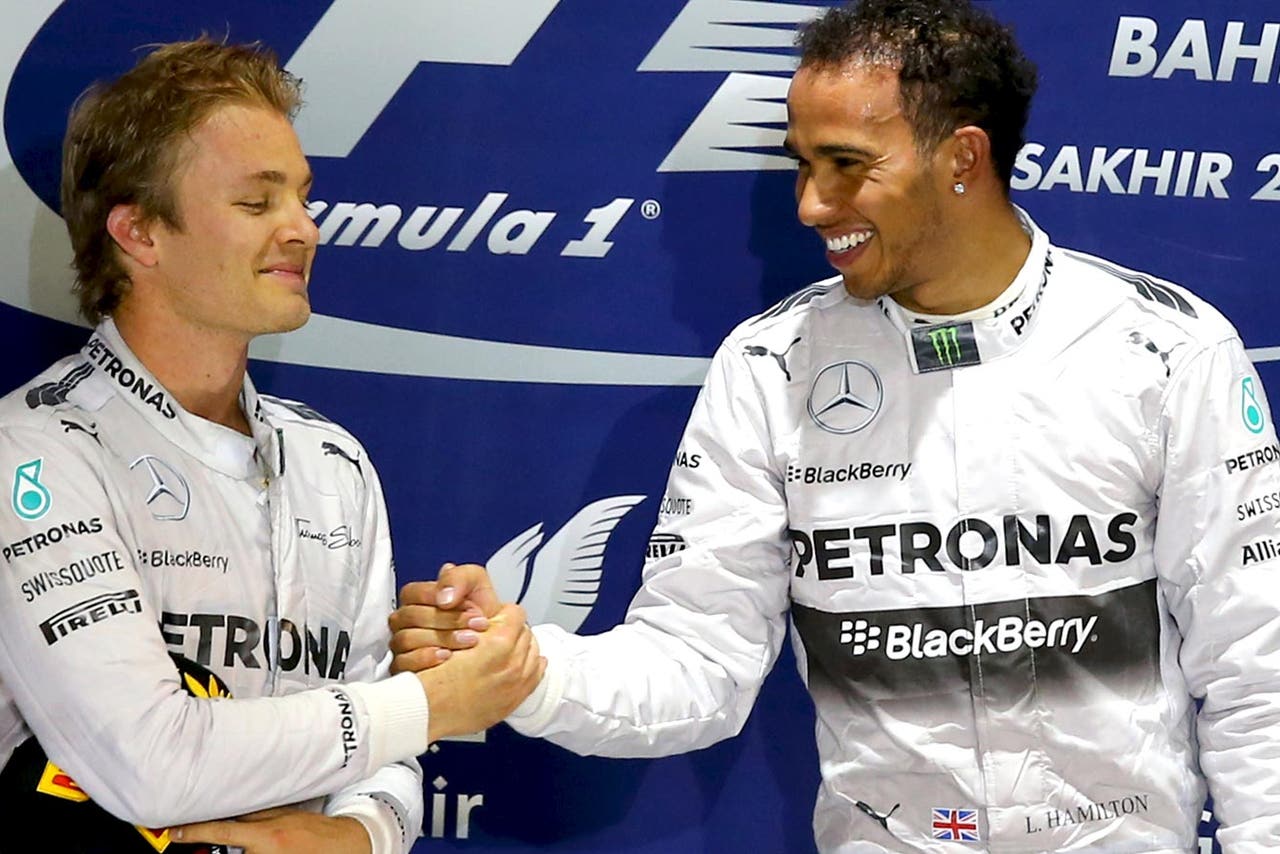 ABU DHABI, United Arab Emirates -- With double points on offer in the Formula One finale, there could yet be a bitter twist to the fascinating title duel between Mercedes teammates Lewis Hamilton and Nico Rosberg at the Abu Dhabi Grand Prix.
The childhood friends have scrapped for supremacy all year in often tense circumstances, with Rosberg in command before Hamilton roared back to take the initiative after the summer break with five consecutive wins.
Rosberg stopped the rot with a timely win in Brazil two weeks ago, profiting from a Hamilton error.
Hamilton, who leads Rosberg by 17 points, can clinch his second F1 title if he finishes second to Rosberg at the Yas Marina circuit on Sunday.
If Rosberg wins, with Hamilton third or lower, Rosberg earns his first title.
''Double points. Bit of a strange one, definitely, a bit artificial. But in the end, if that keeps the championship alive, so be it,'' Rosberg said. ''It's good for the excitement. It's the same for everybody ... (I) just need to make sure to make the most of it.''
Rivals in their go-karting days, they have fallen out at times this season, and there have even been pointed accusations of unsportsmanlike conduct.
Hamilton was furious with Rosberg after an incident late in qualifying cost him pole position in Monaco. He was even more livid with the German driver in Belgium, where the team was plunged into crisis mode after Hamilton accused his rival of deliberately nudging into him and bursting his tire.
Those rifts have been repaired, thanks largely to a strong public rebuke to both drivers from Mercedes management, but the tension simmers.
It remains to be seen how Hamilton will react if Rosberg leapfrogs over him right at the end.
A Mercedes win appears likely - the pair have won 15 of the 18 races; 10 for Hamilton, five for Rosberg; and taken 17 pole positions.
Only Red Bull's Daniel Ricciardo has broken the stranglehold, winning the other three races and relegating teammate Sebastian Vettel to irrelevancy. Vettel, world champion the last four years, is poised to join Ferrari next season to replace Fernando Alonso.
Although Hamilton does not need to win the grand prix on Sunday, curbing his natural aggression and driving cautiously may not be the British driver's best option.
Four years ago, Abu Dhabi was also the scene of the title decider between Alonso, Vettel, Hamilton and Mark Webber. Alonso was favorite, holding an eight-point lead over Webber, but his team gambled on checking Webber instead of worrying about the other drivers.
After Webber pitted early on, Alonso did the same, and when he came back out he was stuck in traffic behind Vitaly Petrov. The move backfired badly, as a frustrated Alonso could not get past Petrov, and Vettel raced to the first of his four successive titles.
Yas Marina is built on a man-made island, and the race has a unique feel, as it begins with the sun setting and ends under floodlights.
The glitz and glamor of the track is in stark contrast to the financial plight affecting several teams, with Caterham and Marussia missing the last two races in Brazil and the United States after going into bankruptcy. Caterham, however, will race on Sunday.
The cost issues, particularly concerning engine development, and the uneven distribution of the series' wealth between teams are thorny issues heading into the final race.
---