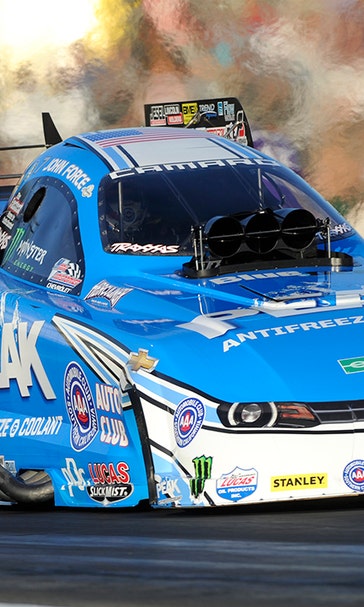 McMillen, J. Force secure fan vote berths in TRAXXAS Nitro Shootouts
BY foxsports • August 31, 2016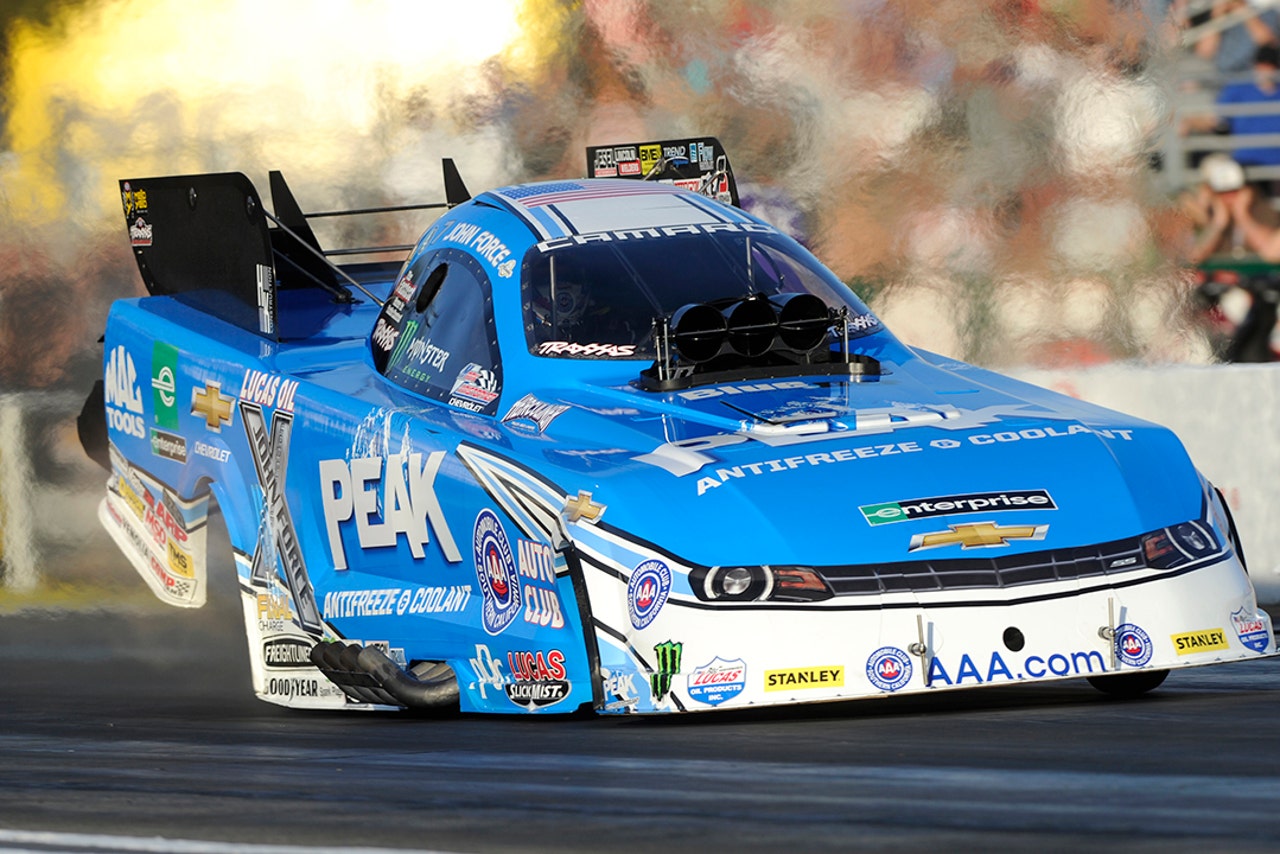 David and Goliath will both race in this weekend's NHRA TRAXXAS Nitro Shootouts during the Chevrolet Performance NHRA U.S. Nationals in Indianapolis.
Terry McMillen, a driver who has never won an NHRA Mello Yello Drag Racing Series event, and John Force, the winningest professional drag racer ever, will participate in the race within a race to win $100,000.
The consummate underdog McMillen will race in Saturday's Top Fuel portion while the 16-time champion Force will battle it out with seven other Funny Car drivers on Sunday.
"It's a blessed day," McMillen said. "Everybody has been supportive. It's been a fantastic ride. Most of all I want to thank all the fans, everyone at NHRA, and Mello Yello for making this happen. It's just going to be a great day and what an opportunity."
Both drivers were unable to earn their way into the shootout by winning one of the seven automatic berths, awarded to race winners, and instead had to rely on a lottery-style drawing for their opportunity to participate.
Fan voting took place on NHRA's Facebook page and lasted until Aug. 30. The fan voting determined how many lottery balls would be assigned to each driver for the drawing.
McMillen, who had third most fan votes at 17-percent, faces an ever steeper challenge in the first round as he faces Antron Brown.
On the other end of the spectrum, Force secured 63-percent of the Funny Car fan vote and faces Ron Capps, a driver he has only beaten once in five races this season.
"The bad news is that I got Capps," said Force, who has won the race twice and reached five finals. "But I want to say that these are some of the baddest hot rods in the land; Cruz and Beckman and Worsham. I need the practice. I need some more rounds, but I'm embarrassed. I love TRAXXAS, love what you do, but this isn't how I wanted to get here. I've never gambled in my life. I don't like luck. I don't play the luck game. I play strategy, and I've got to get my stuff together. "
The TRAXXAS Nitro Shootout will be contested during the Chevrolet Performance U.S. Nationals, Aug. 31-Sept. 5, at Lucas Oil Raceway at Indianapolis. The TRAXXAS Nitro Shootout for Top Fuel will be held Saturday, Sept. 3, with rounds at 4, 5:15 and 8 p.m. The TRAXXAS Nitro Shootout for Funny Car will be contested Sunday, Sept. 4, with rounds at 12:30, 3 and 4:45 p.m. The TRAXXAS Nitro Shootout will be covered by FOX Sports 1 and FOX.
In the other first round pairings in Top Fuel, Doug Kalitta, a three-time winner this season, will face Phoenix winner Leah Pritchett; Pomona winner Steve Torrence will race Shawn Langdon who won the Bristol event; and Brittany Force who won in Gainesville will face Denver winner Tony Schumacher.
In the three other Funny Car first round pairings, Houston winner Courtney Force will go up against Las Vegas winner Alexis DeJoria; Matt Hagan who won in Atlanta will be pitted against Phoenix winner Tim Wilkerson; and Gainesville winner Robert Hight will race Bristol winner Tommy Johnson Jr.
SEPT. 3
TRAXXAS NITRO SHOOTOUT (TOP FUEL)
FIRST-ROUND PAIRINGS (4 p.m.):
1. Antron Brown vs. No. 8 Terry McMillen
2. Doug Kalitta vs. No. 7 Leah Pritchett
3. Steve Torrence vs. No. 6 Shawn Langdon
4. Brittany Force vs. No. 5 Tony Schumacher
SEMIFINAL (5:15 p.m.)
FINAL (8 p.m.)
SEPT. 4
TRAXXAS NITRO SHOOTOUT (FUNNY CAR)
FIRST-ROUND PAIRINGS (12:30 p.m.):
1. Ron Capps vs. No. 8 John Force
2. Courtney Force vs. No. 7 Alexis DeJoria
3.  Matt Hagan vs. No. 6 Tim Wilkerson
4. Robert Hight. vs. No. 5 Tommy Johnson Jr.
SEMIFINAL (3 p.m.):
FINAL (3:45 p.m.)
***
Bobby Bennett is the Publisher/Editor of CompetitionPlus.com, a leading independent online drag racing magazine, since 1999. For the latest in dragster news worldwide, visit www.competitionplus.com or follow on Twitter @competitionplus
---