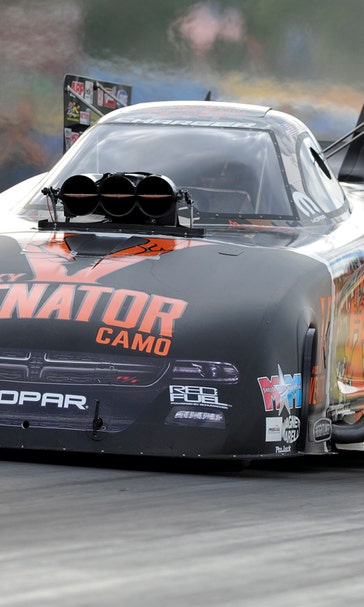 Matt Hagan snatches No. 1 qualifying spot with new track record
BY foxsports • August 21, 2016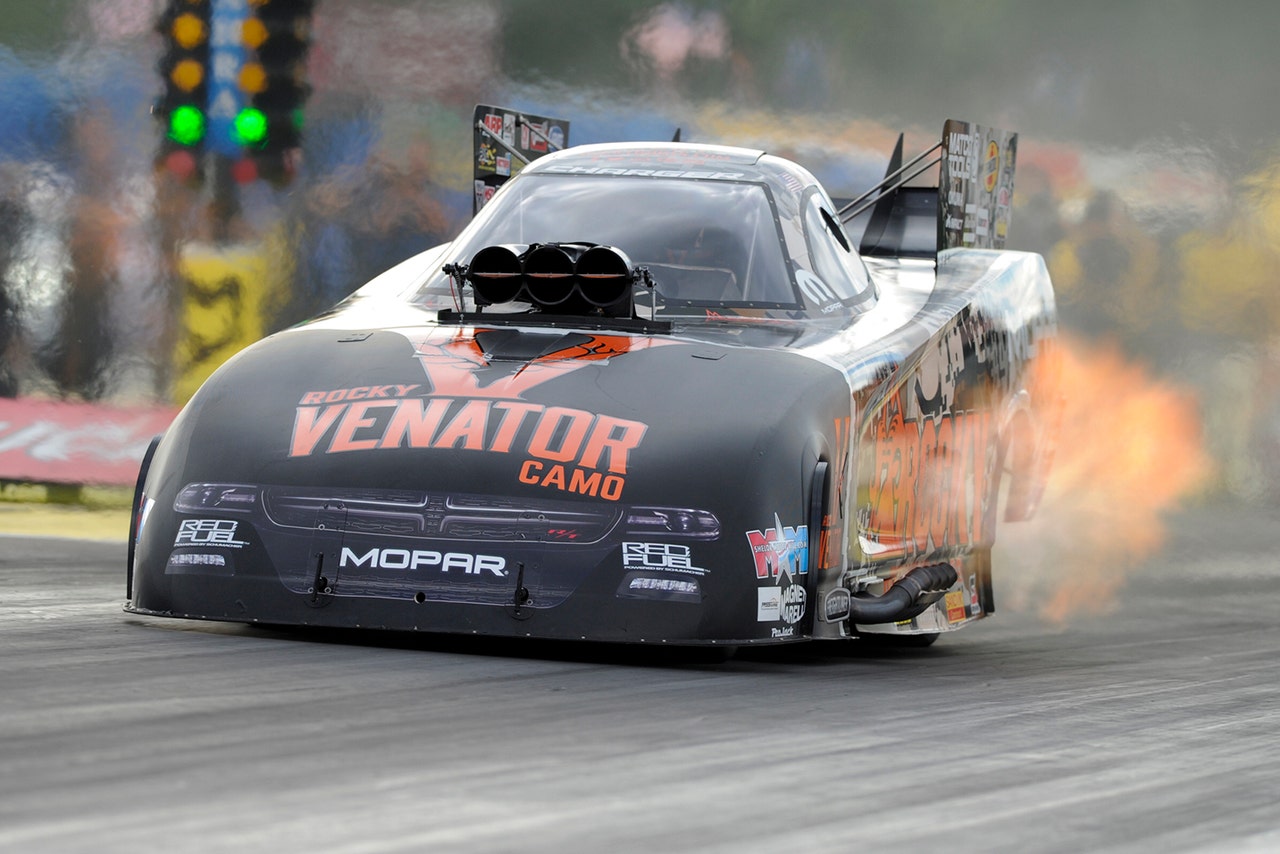 Matt Hagan knew the moment was going to be really good or a big fat goose egg.
Hagan, driver of the Mopar Express Lane/Rocky Boots Dodge Charger R/T Funny Car, was preparing to fire his Funny Car for the final qualifying session during Lucas Oil NHRA Nationals when crew chief Dickie Venables came over the headset with counsel for his driver.
"He was like, 'hey kid, it's either going to go really fast or it ain't going to go nowhere at all,'" Hagan recalled. "It's cool to know you can hang on to a race car that does that. There's a lot of guys out here that just throw power to the racetrack and hope it sticks, but Dickie is smart enough to make it all work."
Hagan replaced defending NHRA series champion Del Worsham atop the Funny Car leaderboard with a brand new ET record and the third fastest pass in Funny Car history with a blistering 3.822 at 333.82 mph.
Joining Hagan as the No. 1 seed headed into Sunday's final eliminations were Antron Brown (Top Fuel), Vincent Nobile (Pro Stock) and Angelle Sampey (Pro Stock Motorcycle).
Hagan's Don Schumacher Racing teammate Antron Brown scored a double-up of sorts in scoring the No. 1 qualifier in Minnesota, while also coming away with the victory from the rain-delayed Seattle final round, contested during the Q-3 session.
"All of the Matco boys, they were shooting hard on that one," Brown said. "I knew the track was tight. We weren't trying to run a .74, we were trying to run a high .60 and that track just gobbled it up. Brian, Mark, this whole Matco Tools/U.S. Army team got it done. This is another Wally on the shelf, and this one has great meaning. We just love it. It feels really good for our whole team."
Ever since the New England Nationals way back in June, Vincent Nobile has been on quite a roll.
Nobile, the second-generation Pro Stock driver, finished qualifying with an impressive 6.597 at 209.17 mph in his final pass of the weekend to claim his second consecutive No. 1, second overall at Brainerd and sixth of his career.
"Usually, when you are number one qualifier, there is not a whole lot left on the table. We made a pretty good run and, as you can see, we took the one spot," Nobile said. "I am really proud of my guys. Two weekends in a row is incredible. I have never had such a good race car. We've won races before, but we have never been number one like this, and it is a pretty incredible feeling."
Sampey was the top rider in the two-wheeled division as she rode her Star Racing / Precision Service Equipment Buell to the No. 1 qualifier in Pro Stock Motorcycle with a 6.830 at 196.64 to claim her 47th No. 1 qualifier, second No. 1 of the season and her second at Brainerd International Raceway.
"We actually weren't able to make a tune-up call on the last run," said Sampey. "In the third round of qualifying, the bike took off and went to the right and I had to hang off the left side of it all the entire way down the racetrack. The wire that goes from the computer to the motorcycle broke and we weren't able to do it, so we went with the exact tune up from the third session, but fortunately we went faster because I went straight this time and shifted on time. I'm so proud of my guys and they provide me with a really fast motorcycle and I'm the lucky one who gets to sit on the bike and have some fun."
***
Bobby Bennett is the Publisher/Editor of CompetitionPlus.com, a leading independent online drag racing magazine, since 1999. For the latest in dragster news worldwide, visit www.competitionplus.com or follow on Twitter @competitionplus
---