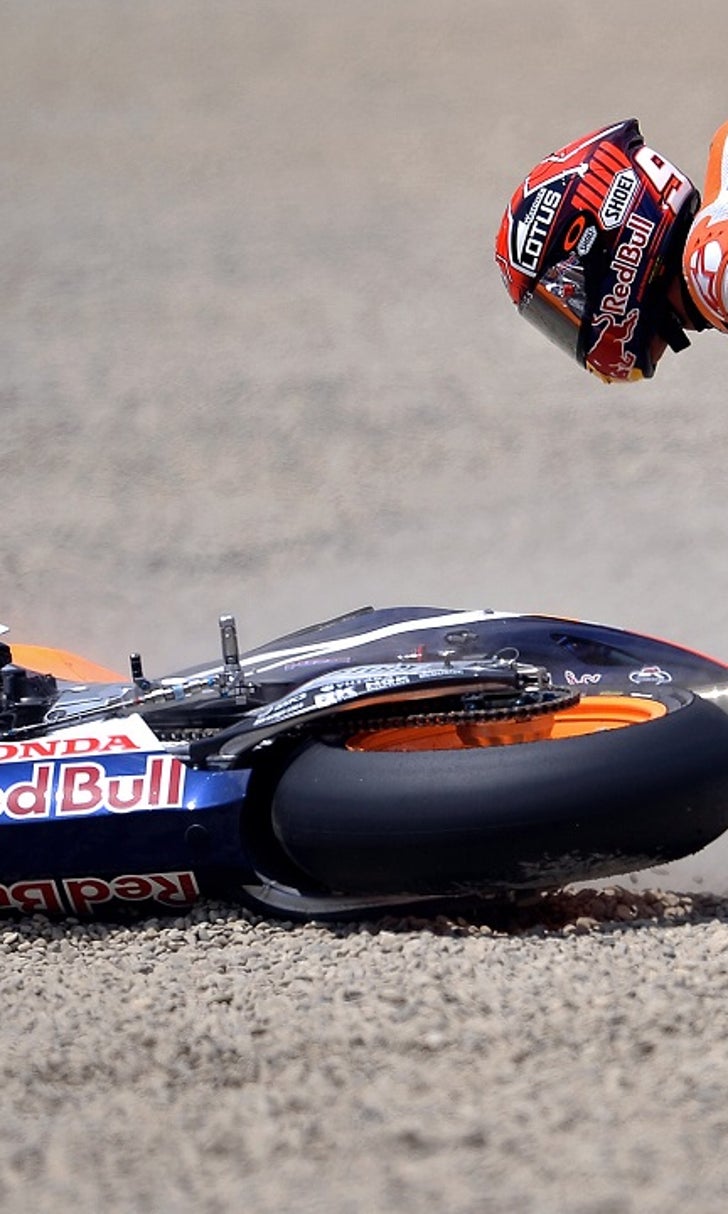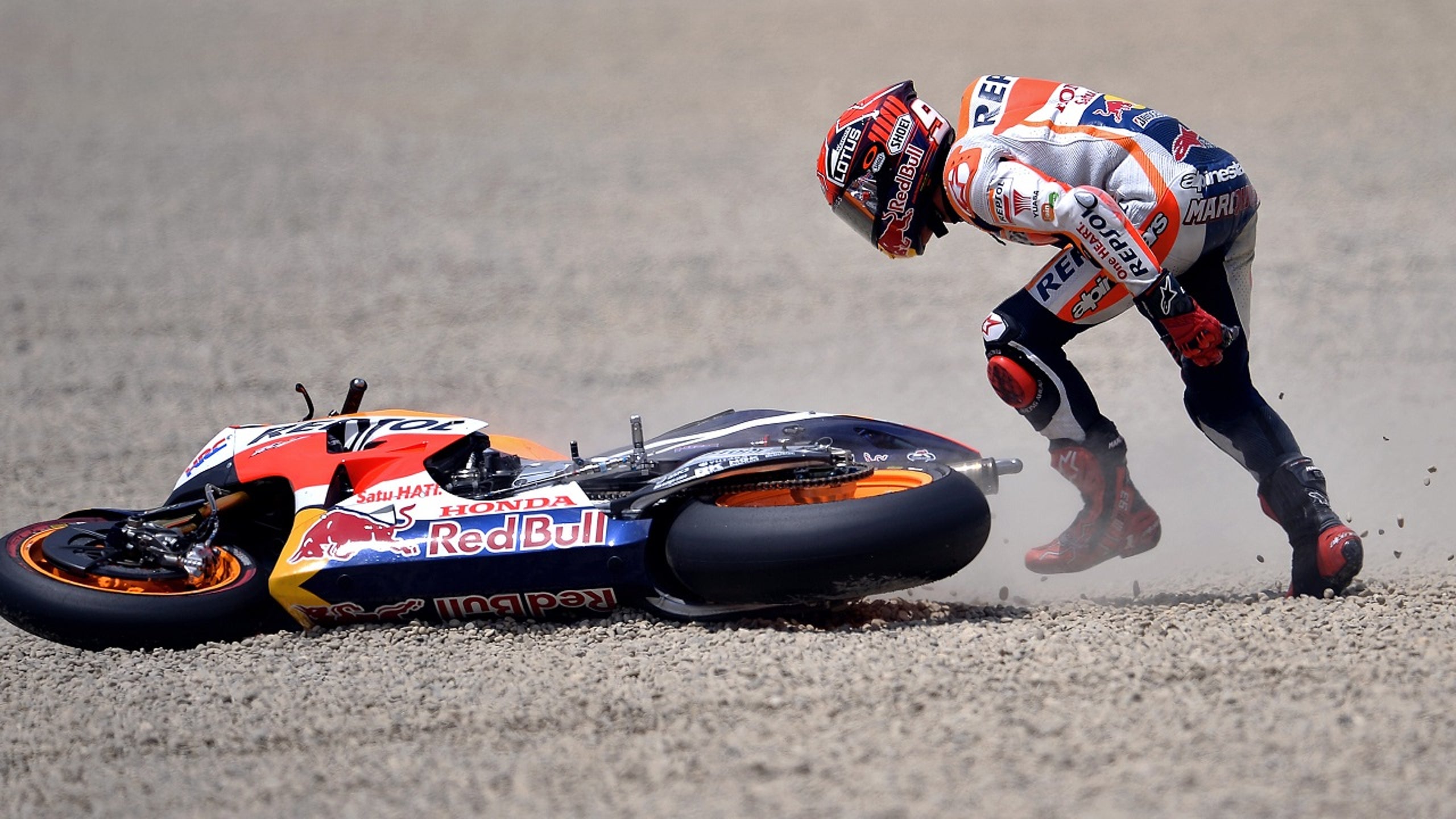 Marquez refuses to change high-risk style despite recent crashes
BY foxsports • June 11, 2015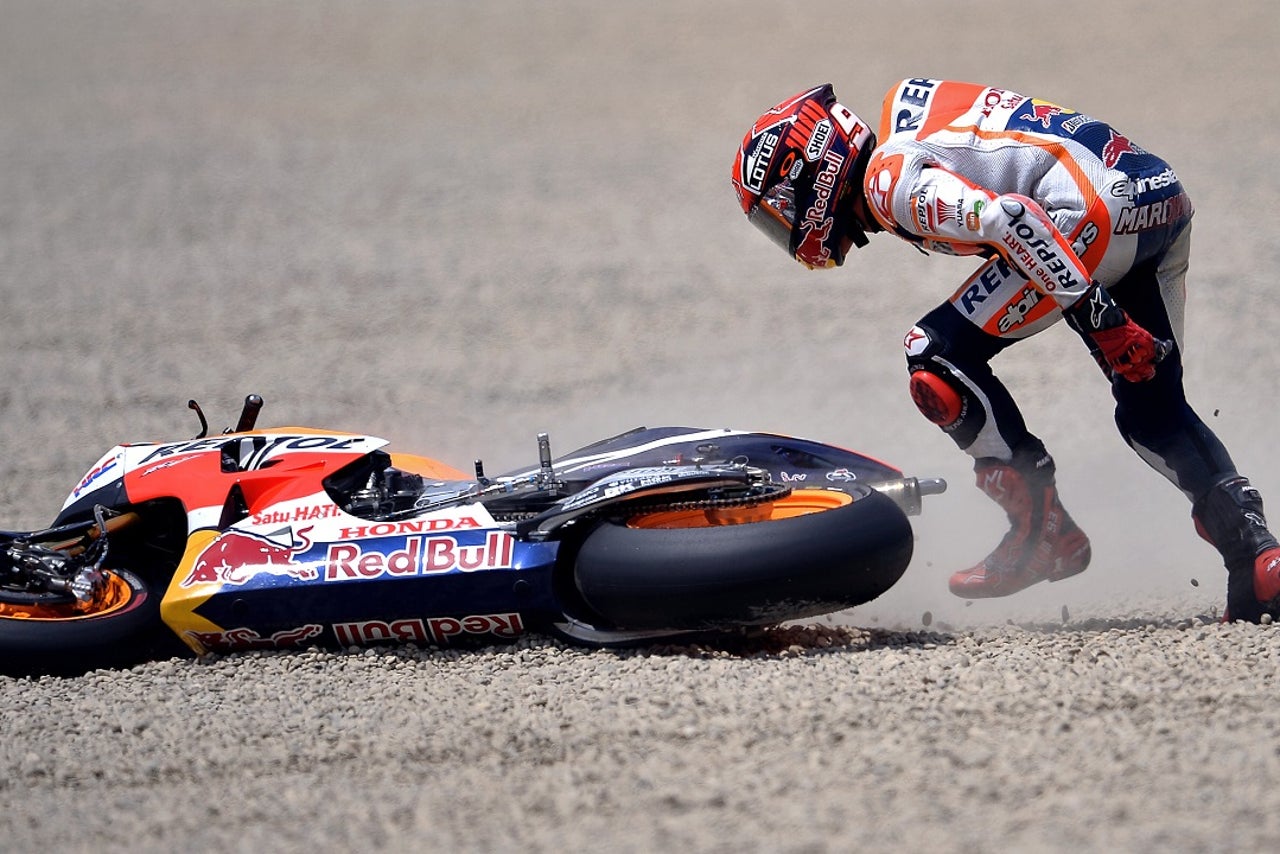 Marc Marquez is on a mission to salvage his MotoGP World Championship campaign, but says he will not modify his risk-all racing strategy.
Marquez is 49 points behind series leader Valentino Rossi going into Sunday's Catalunya Grand Prix, round seven of 18. But as Rossi has often noted - "Marc bets all or nothing" - and the concept of paddling around for points is not in the Marquez mindset.
Marquez has slumped to just one victory in the first six races this season after dominating 2014 with a 10-race winning streak.
Taking it to the limit has served him well. Marquez has won 20 times from 42 starts since he came to MotoGP at the beginning of 2013.
"This has always been my way of racing - if you don't risk you don't win." Marquez said. "I know I have the speed, we see this in qualifying. But the problem we have we will not fix from one race to the other, we will need time.
Marquez has qualified on the front row at five races this season, with three pole positions. His last victory came at Circuit of The Americas in April and he went scoreless in Argentina and Mugello with crashes.
Marquez and the Honda RC213V have, for the moment, lost the magic that made them unbeatable, much of it blamed on an aggressive engine character and lack of rear grip that forces Marquez to race too hard on the front.
"First of all, we want to fix this problem for trying to ride in a good way and then we will see. But I will be the same Marc, so that means if in the next race I can win I will give 100 percent or even more," he said.
Rossi believes Marquez and Honda will bounce back stronger and cannot be ignored as title contenders. This despite the near perfect pace of Rossi's Yamaha teammate Jorge Lorenzo, who has led every lap of the past three races to score three sublime victories.
"The situation of Marquez is unbelievable now -€" nobody expected this," Rossi said. "After six races, Marc is in fifth position in the championship and it is a big surprise for everybody.
"But like Jorge says, we are talking about Marc Marquez and the factory Honda team.
"I think they have some problems right now -€" technical, balance of the bike -€" but they are capable of recovering very, very fast and come back strong like last year. So the championship is not closed for sure."
Marquez has built his dominance in MotoGP on a dynamic late-braking style that has been the strong of the Honda. But this has faded with the resurgent charge of Yamaha and Ducati this season.
Ducati rider Andrea Dovizioso feels that Marquez's amazing talent could be masking some for the issues.
"Marc is really good in the braking and he always gained a lot in this area, but it looks like the bike doesn't have the perfect balance and rhythm of last year," Dovizioso said. "I think Marc is riding the same, just now he is more on the limit for the bike and he has made some mistakes."
---